No doubt, Marisa Papen deserves the second feature on our blog. I mean, have you even looked at her properly? She is out of this world.
And what is best, Marisa is no stranger to going nude, like all the time. As free-spirited, as she is, Marisa does things her own way and kinda does not give a fuck about all the rest. Of course, that is something we like the most about a girl. To do her own thing and, indeed, to be as much naked as possible. Not only that but to also share her nudity with us, her biggest fans.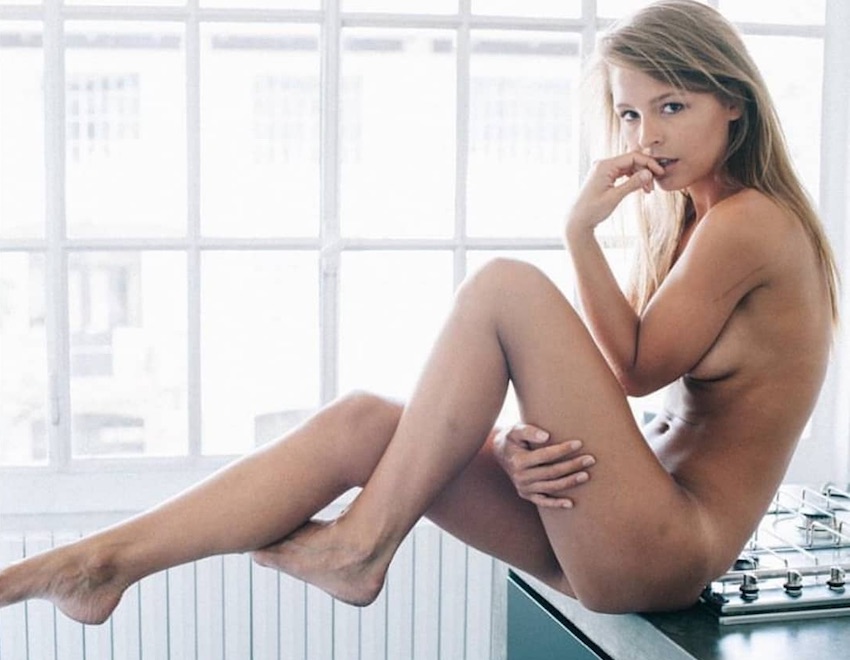 It is super hot over here and I do not mind be even hotter and sweatier when Marisa Papen is around. Not literally but online will do the trick just as well. For your convenience, we bring the heat straight to your screens, too, for you to cook. The heat in the form of a collection of some of the hottest and sexiest Marisa pictures straight from her Instagram profile.
If there is one Insta profile where you could spend hours enjoying the content, it is Marisa Papen's. Seriously, if you happen to be new to Papen, as soon as you visit her Instagram profile, you will become a loyal fan. You will know what I am talking about once that happens but for clearer understanding, we stole some of the goodies for you to enjoy right here right now.
What's more, this Belgian model is also no stranger to doing some wicked things which mainly involve nudity at inappropriate locations. All for a good photo, I guess. Yes, Marisa Papen genuinely likes to be naked not only at the beach but somewhere public as well. That's the "wild-hearted expressionist" part of Marisa that gets her to do extraordinary things. By the way, Marisa once posed nude at the Wailing Wall in Egypt.
Now let's enjoy the nude madness.