If ebony chicks with tattoos are your cup of tea, Naomi is the Suicide Girl that you should become familiar with.
This lady is absolutely stunning, knowing how to mix glamour with her perverted mind exceptionally well.
Everything on Naomi is beautiful, starting with her mouthwatering round ass. But her boobs, her lips, her eyes, well, everything and anything is to die for.
In short, those assets get everyone's body juices flowing in the snap of a finger.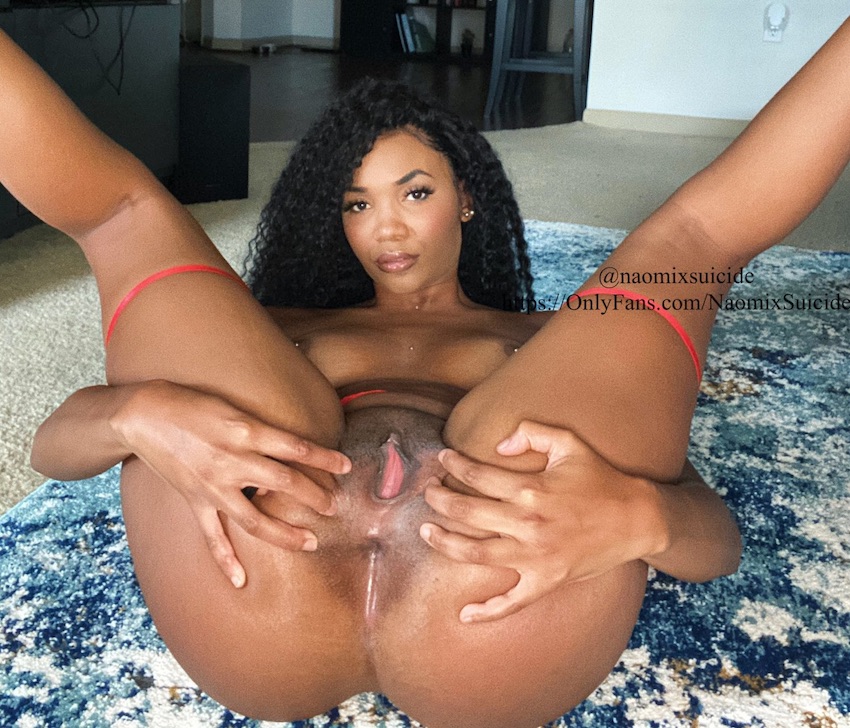 Whether she wears a full outfit, erotic lingerie or goes fully nude, Naomi is jaw-dropping no matter what. Wait until you see all the sexy pictures that we hand-picked from her growing Instagram profile.
Unfortunately, there is not much information about this lovely Suicide Girl on the internet. I did actually found that her birthday is on July 14 (1995?) and that she resides in Florida.
Moreover, she is 5'11" and weighs 160lbs. Also, Naomi is one of those girls who are down to try anything once.
But honestly, who really needs all the information about her private life? That is not necessary, after all, we are an adult blog, so sexy pictures and videos are more than enough.
This will get us familiar with the Hottie of the week the most, and that's what's matters.
Along with following Naomi on Instagram, I would highly suggest you to do the same on Twitter.
There, you will find a ton of kinky video clips of this hot ebony lady fucking herself with a dildo.
On Twitter, well, that's where the real fun takes place.
Other than that, well, I do not have anything else to say. I will surely enjoy myself in some more content from the outstanding Naomi.
For me, it's all about the butt. So round, so curvy, so salivating. I would not mind slapping it at all.