If you are a fan of chocolate bodies, these best, hottest and sexiest black and ebony pornstars become your instant favorite.
While the first thing that comes to mind when speaking of a black adult performer is a curvy body, it is not always quite like so. In fact, you will find some of the jaw-dropping performers quite skinny for an ebony porn superstar.
However, for the most part, indeed, it is true that these hotties have outstanding bubble butts and amazing boobs. In short, they are to die for!
And now, we bring you a list of the hottest stars with dark skin that you can find doing kinky stuff in front of the camera. Without further ado, let's dive all-in this very moment and enjoy ourselves in some truly amazing women who spice things up with their phenomenal bodies.
The best ebony pornstars to date
Maserati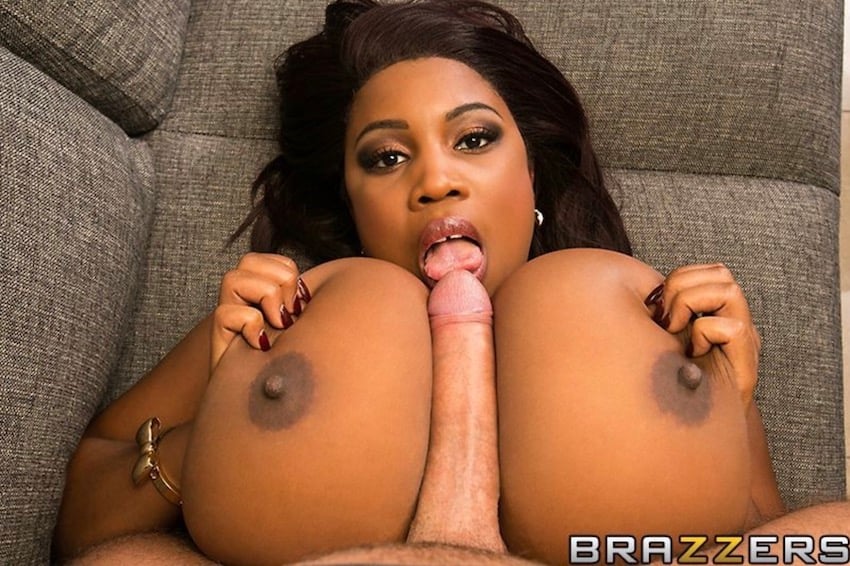 If you are a fan of gigantic boobs (36HH) on a chocolate lady, you will enjoy Maserati through the roof. Of course, it is not only about the tits why Maserati is so unique, but her entire body is also to die for. That bubble butt will drive you crazy just as well. But maybe you already know every possible secret and specialty that this hot mama has to offer.
Still, let's speak more about Maserati. She was born on January 8, 1986, in Kingston, Jamaica. Yes, there's where the exotic looks come from. She enjoys getting smashed by a large white cock, as well as spending kinky and perverted moments with two skinny ladies. Maserati is down for the business, for as long as it pleases her sexual desires.
Instagram: instagram.com/luvmaserati/
Twitter: twitter.com/clubmaseratixxx
Sommer Isabella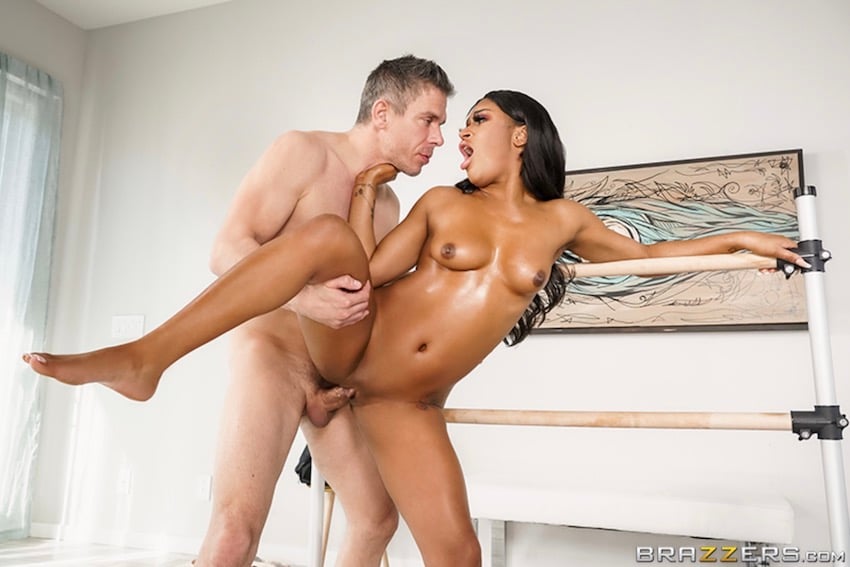 Compared to Maserati, Sommer Isabella is this tiny ebony pornstar, however, her passion for fucking is just as immense. Even though Sommer might be relatively new to the adult entertainment industry, she is already making some big moves. After all, some of the largest porn studios already welcomed her on board to shoot some of the best porn out there. Whether it's interracial or all-black, Sommer Isabella is ready for all of it. Along with doing pornography, Sommer Isabella also has many other passions, like yoga, cooking and painting. In case you have not heard of Sommer Isabella before, now is the right time to meet her.
Instagram: instagram.com/thesommerisabella/
Twitter: twitter.com/sommersworldxo
Halle Hayes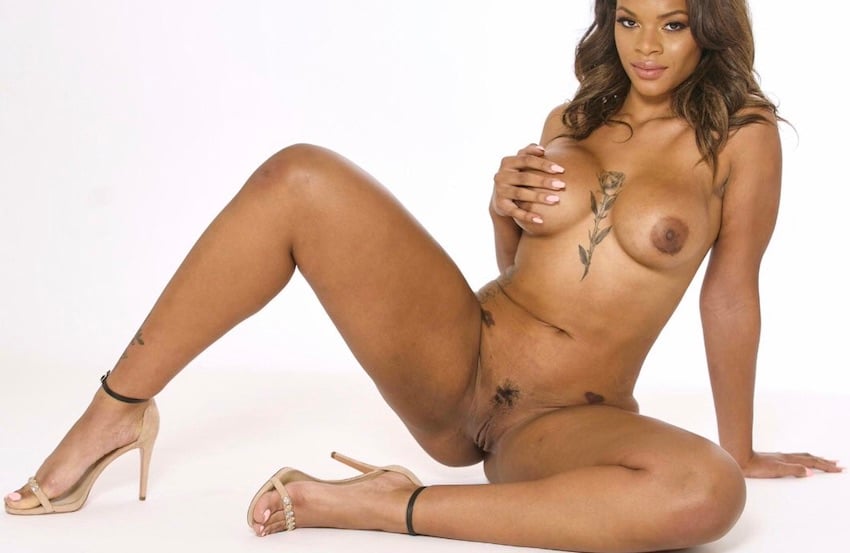 Hot chocolate inked body, fake breasts, round ass and a little bush down under, those are some of the characteristics of Halle Hayes. It is a lady you need to see perform in any of her XXX scenes or even a sexy clip that she posts to her Twitter profile. She is a natural. This ebony goddess was born on February 9, 1998, in San Jose, California. When Halle is not shooting porn, she enjoys herself practicing yoga. Yes, that's where the hot body comes from. She goes by the statement, "I'm your exotic internet gf." What to say, it suits her perfectly.
Twitter: twitter.com/hallehayes1
Sarah Banks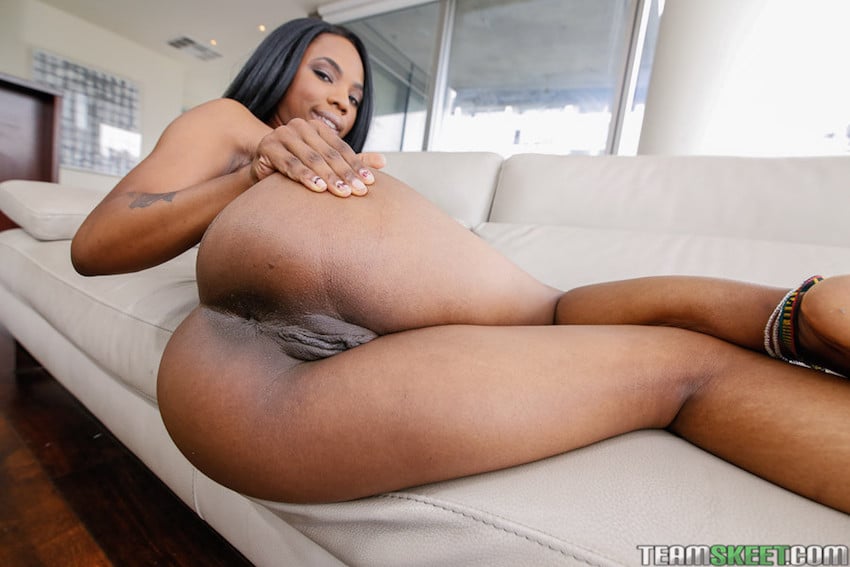 If you love jerking off to ebony pornstars, then you are going to become a fan of Sarah Banks. This stunning buxom slut is a combination of beauty and brains. After she graduated with an associate degree when she turned eighteen, Sarah was not ready for some normal 9 to 5 job, she wanted something more exciting. Because she grew up in the area where adult films are made and has dated several pornstars before, it was a no-brainer. She has only been working in the industry since 2016, but she is already recognized as the ebony anal queen. Sarah is ready and willing to take it in the ass and any other fuck hole.
Twitter: twitter.com/thesarahbankx
Brittney White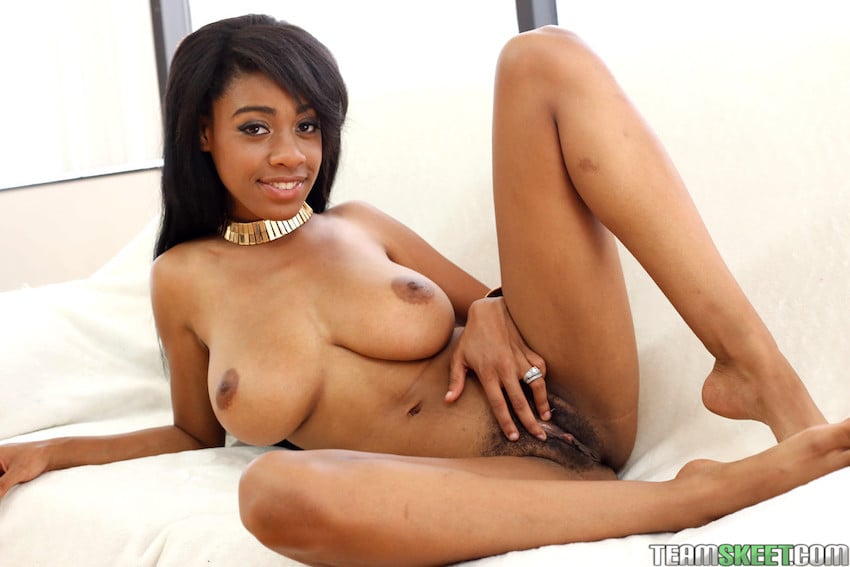 When you look at Brittney White, you are bound to be amazed. How can such a small girl have such round tits and butt? It is not surprising that she is one of the hottest black pornstars working in the porn industry today. Even though her tits look like they belong to someone a lot bigger than her, Brittney is all-natural. Can you believe that? She knows that her asset is her stunning body, so she keeps everything taken care of by regular trips to the gym and intense yoga sessions. Not to mention the regular fucking that she receives while at work or when she's just having a good time.
Twitter: twitter.com/brittneywhite3x
Moriah Mills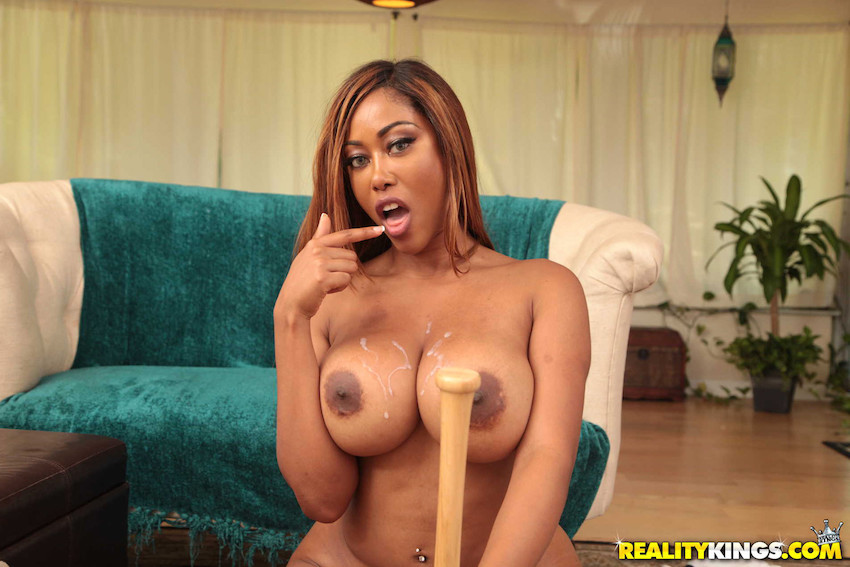 One of the first things that you would notice about Moriah Mills is that she has a massive pair of tits. Her 34DDD breasts are quite huge, even for a pornstar. Because of her noticeable assets, Moriah has become one of the hottest ebony pornstars working today. Moriah started out as a social media model, and she quickly gained a million followers that way. With her curvaceous body, it was easy to see why Moriah decided to try her hands, or in this case, her pussy in doing porn. She has since exchanged handling camera phones and selfie sticks for fat dicks.
Instagram: instagram.com/moriahmillss/
Twitter: twitter.com/moriahmillsss
Anya Ivy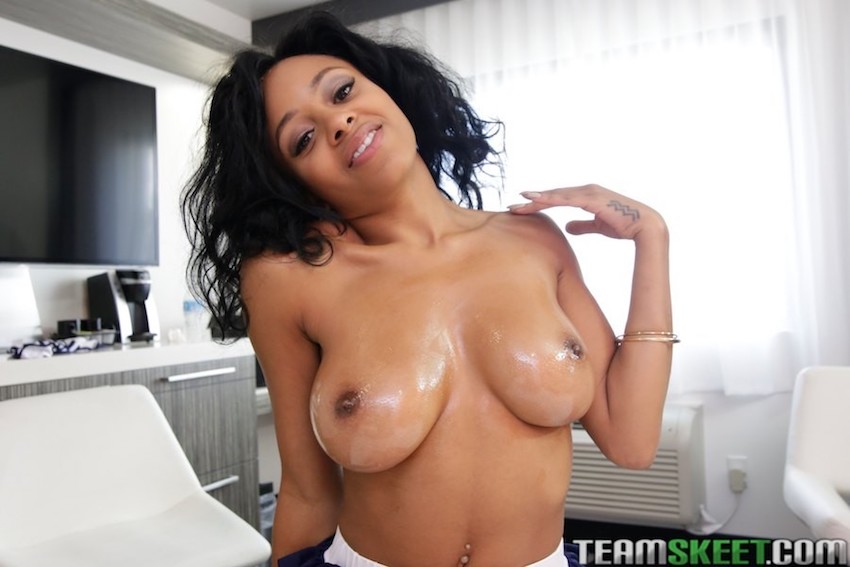 Anya Ivy is one ebony pornstar with a body that is almost too good to be true. She has a pair of all-natural 36D tits, tight ass, and perfectly smooth skin that you would want to cum on. This biracial beauty from Georgia is capturing the imagination of a lot of fans right now. Anya used to work as a Hooters girl but later decided to try stripping. That was how an agent spotted Anya and offered her an opportunity to do porn. That's how she got started. When Anya is not shooting XXX scenes or getting fucked during her own time, Anya enjoys art, theatre, and concerts. Would you believe that?
Twitter: twitter.com/sexxxyivy
Chanell Heart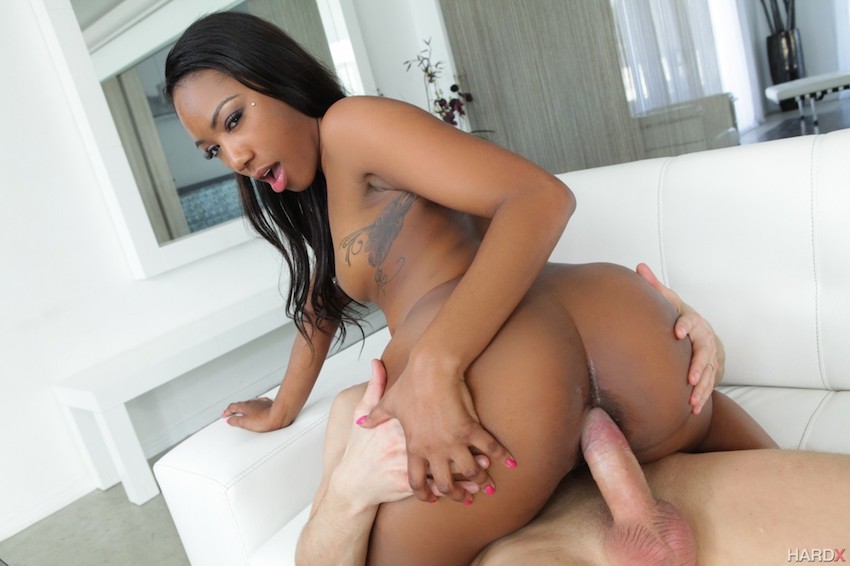 You would be surprised to know that Chanell Heart considered herself to be a nerd during her school days. Now, she is one of the hottest ebony pornstars working in the industry. She was originally studying to become a teacher, but Chanell envied her friends and peers who were having a lot of fun experimenting with their sexuality. Sh is just as horny as any other slut, but she is too shy to get started. Her solution was to come up with an alter ego. As Chanell Heart, she was able to fully embrace her sexuality. Porn legend Misty Stone has taken Chanell under her wings, and in fact, they are living together.
Instagram: instagram.com/chanellheart_/
Twitter: twitter.com/chanellheart_
Diamond Jackson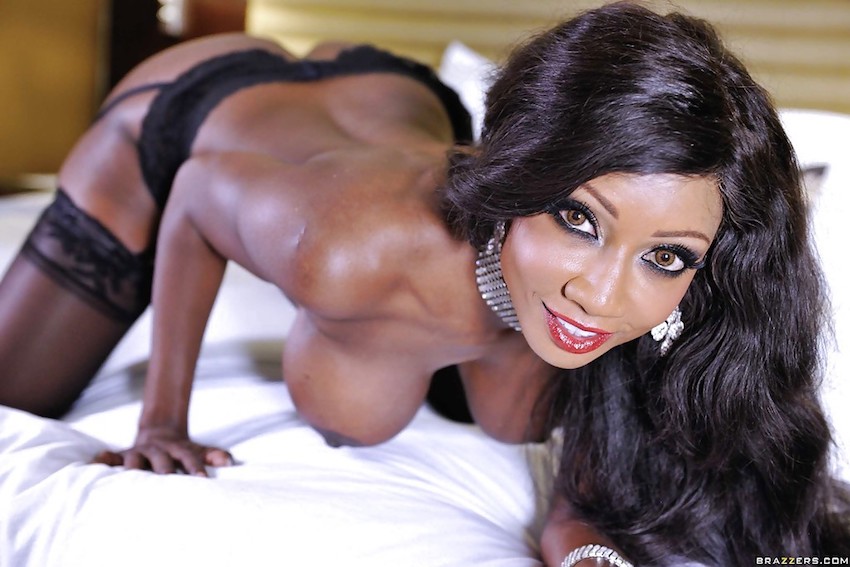 Diamond Jackson has already made a name for herself as a webcam legend. For more than a decade now, she has been pleasing her online fans. Diamond got her start in having an adult film career through her webcam shows. She has since become one of the top black pornstars in the industry. She has also appeared in some mainstream roles and has started her own business. Altogether, Diamond has done really well for herself. She has managed to keep a legion of fans loyal for over a decade now. They love her, not just because of her hot sexy MILF body but her genuine love for her fans.
Twitter: twitter.com/thediamondjackson
Lola Marie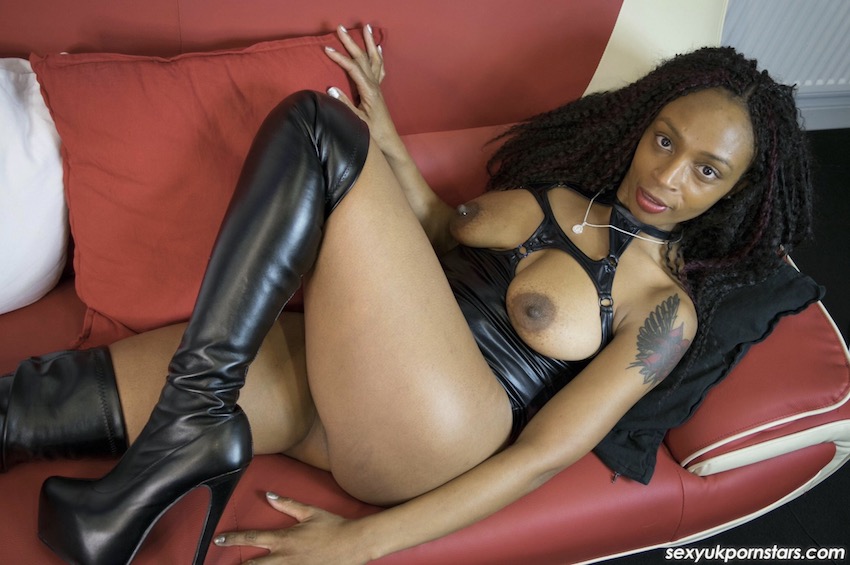 If you love black pussy, then then you will fall in love with Lola Marie. As one of the hottest ebony pornstars fucking in the adult video industry today. Lola has made a name for herself in the industry because of her sexual prowess. When you learn about her background, you would be surprised that she even became a pornstar. She grew up in a traditional small town in England, where sexuality is not openly discussed. It was a good thing that Lola decided to leave all of that behind and just let go of all her repressed sexuality. Now, Lola gets to enjoy all the dicks that she wants.
Twitter: twitter.com/itsmelolamarie
Kira Noir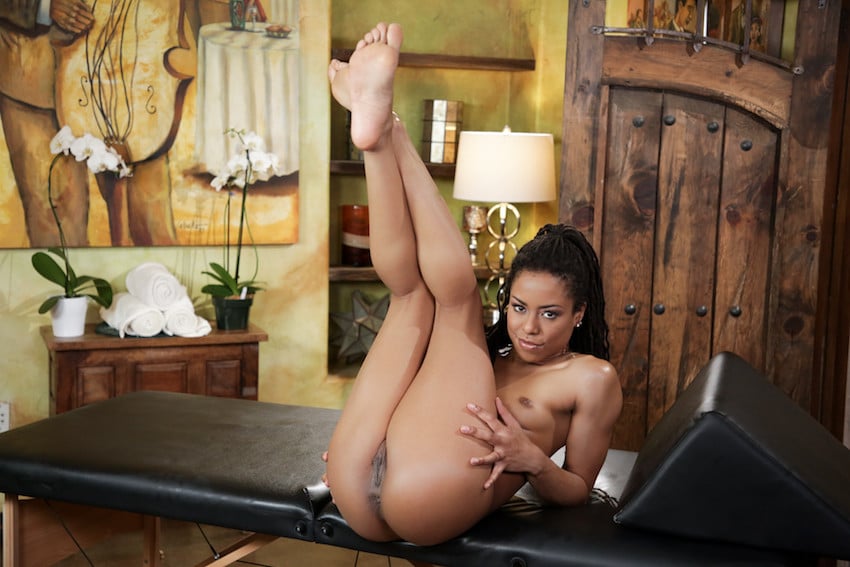 There is no doubt that Kira Noir is one of the hottest ebony pornstars in the adult film industry right now. Since her debut in 2015, she has managed to grab several awards. That includes the Best New Starlet for 2017 from AVN. That's a testament, not just to how hot Kira is but to her complete dedication to her chosen career as well. What's amazing about this hot young black goddess is that she is willing to try all kinds of genres. Kira is just as ready to get down and munch on a pussy as she is to have her ass fucked by a monster cock.
Instagram: instagram.com/thekiranoirgram/
Twitter: twitter.com/thekiranoir
Cecilia Lion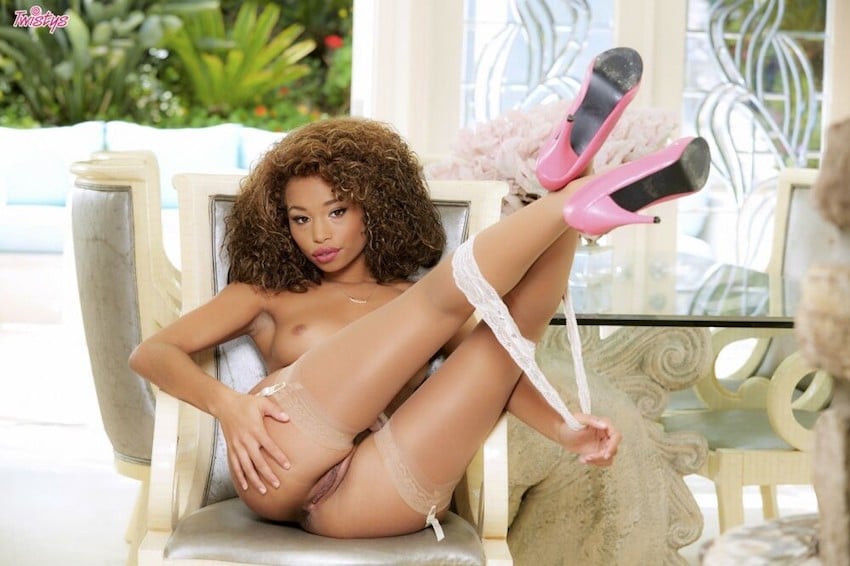 Cecilia Lion brings something new to the porn industry. She has that bubbly personality that you do not usually see in a pornstar. You can always see her with a smile on her face no matter what Cecilia is doing, which includes when she is being fucked by a large fat dick. Sporting an afro and with a cute bubble butt, Cecilia has become the favorite ebony pornstar of a lot of porn enthusiasts all over the world. This self-identified hippie is as easygoing as she looks. She loves sex in real life too and she's willing to suck a stranger's cock whenever she feels like having some fun.
Instagram: instagram.com/theofficialcclionx/
Twitter: twitter.com/officialcclionx
Jasmine Webb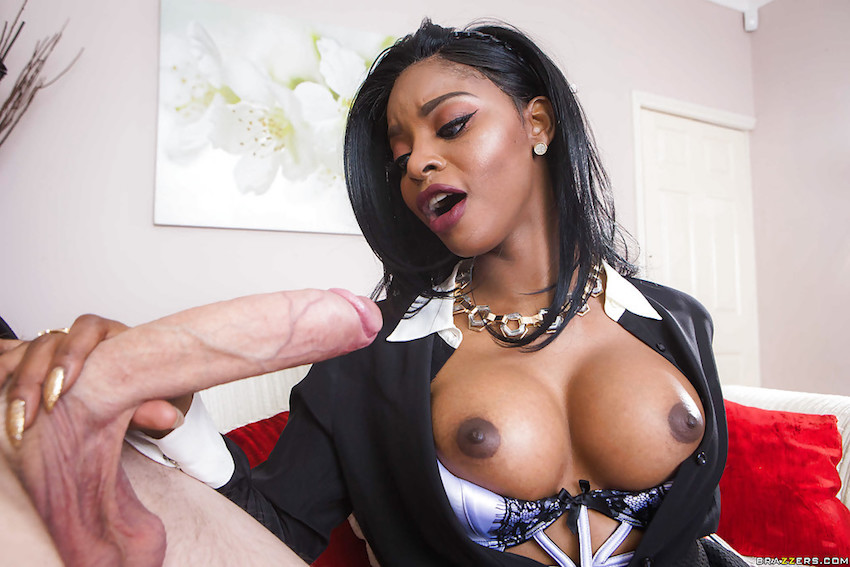 Jasmine Webb is a tall and curvaceous ebony pornstar who is ready to fulfill all of your black sex goddess fantasy. She has a very fit body with a flat stomach and a juicy ass that is amazing to watch as it bounces up and down while she is being fucked. Jasmine is known by fans for making sensuous and fierce faces while she gets her sex holes destroyed. Another thing that fans love about Jasmine is the way how she squirts with such intensity whenever she cums. It is a real delight to watch one of Jasmine's porn videos. You will love her more when you see her get fucked by some massive dick.
Twitter: twitter.com/jasminewebb1
Osa Lovely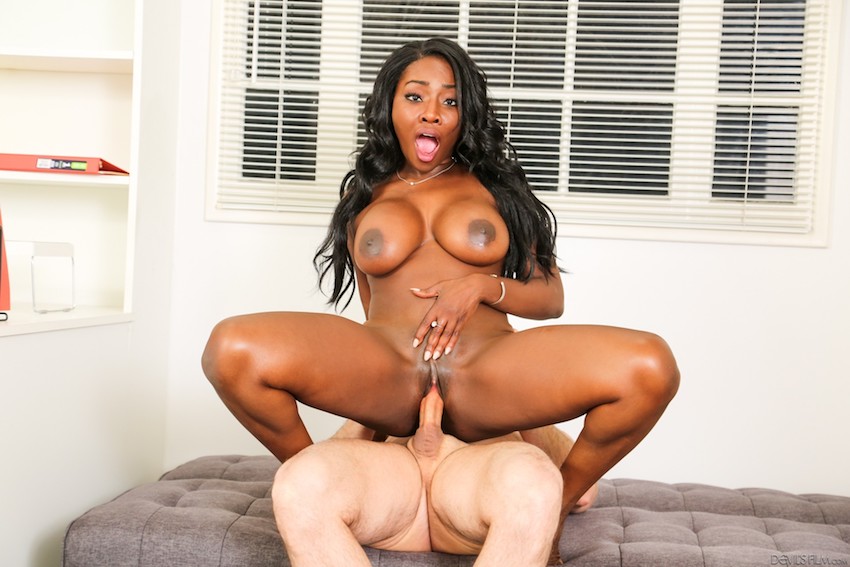 If you like watching exotic looking bitches getting fucked, then you will fall in love with Osa Lovely. She is one of the sexiest chocolate pornstars right now, and there's a lot of reasons why. First, this Texas-born beauty has all the curves in the right places. Then there is the fact that she really loves performing for her fans in front of the camera. Osa started working in the porn industry back in 2008, and she got noticed right away. Then, Osa stepped away from the limelight in 2010 to try some new things. But a slut will always be a horny slut and now she's back as hot as ever.
Twitter: twitter.com/osalovely
Cassidy Banks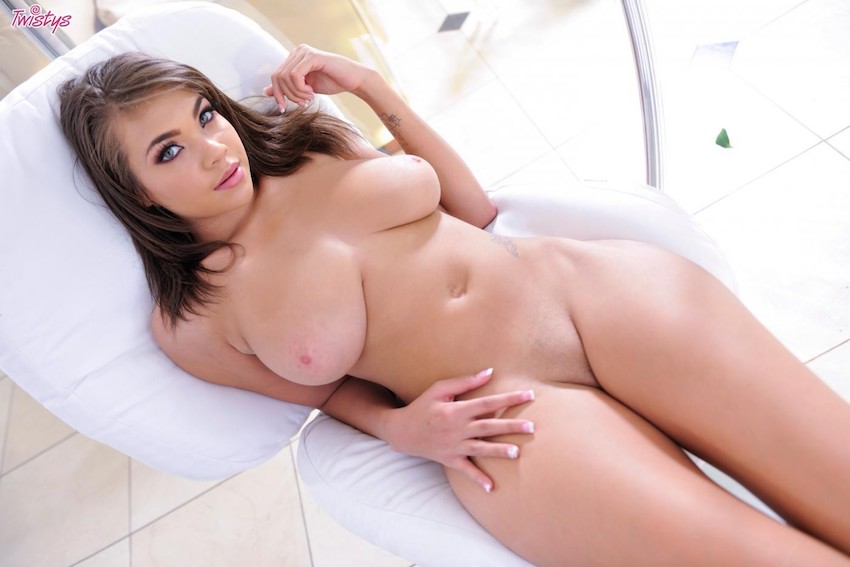 Hailing from Colorado, Cassidy Banks has that sweet and innocent face that makes her look like an angel, but then you see her boobs and you know that Cassidy has got to be a horny slut. She might be a newcomer, but Cassidy is destined to be one of the top ebony pornstars in the adult film industry real soon. In fact, she already is. Cassidy loves spending time in the gym in order to keep her body tight and ready for all the interracial and all-black scenes that she does. Cassidy is also quite active on social media, and she loves teasing her fans with her kinky updates frequently.
Instagram: instagram.com/cassbabyyy/
Twitter: twitter.com/iamcassbanks
Ana Foxxx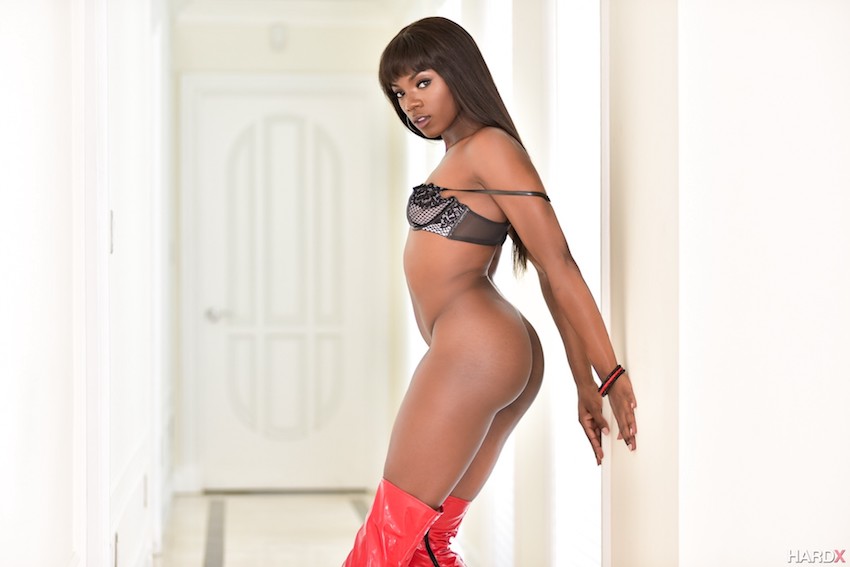 When it comes to ebony pornstars, Ana Foxxx is arguably one of the hottest names working in the adult entertainment industry today. Unlike other performers who got into porn because they wanted a career change, Ana, on the other hand, wanted to learn how to give the best blowjob possible. Before she started shooting porn videos, Ana tried out mainstream modeling. During that time, she was enjoying the local swinger scene. She realized that getting fucked in front of cameras for money was not a bad career move at all and so she decided to start doing porn. Now, Ana is using her porn fame to transition into getting mainstream roles.
Instagram: instagram.com/foxy_locksy/
Twitter: twitter.com/anafoxxx
Jenna Foxx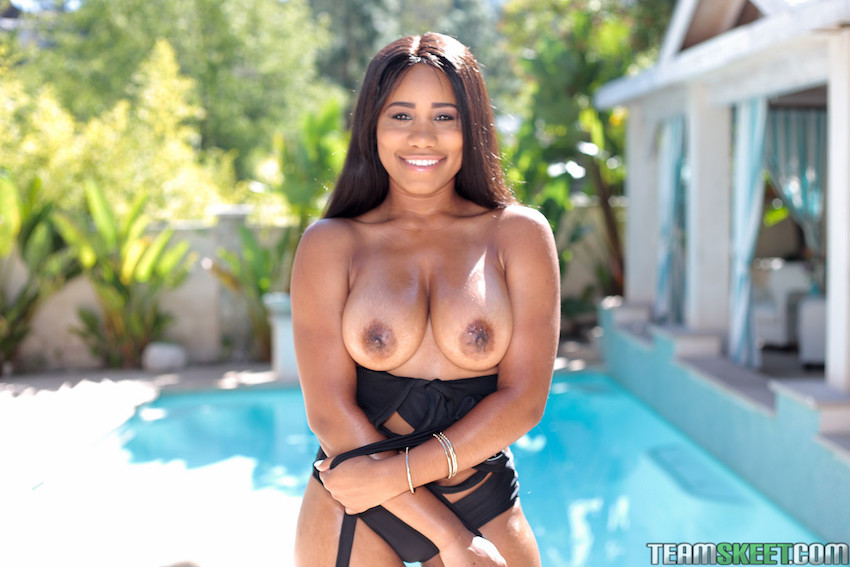 Jenna Foxx is a vivacious ebony pornstar who knows what she wants and is ready to get it. She jumped right at the opportunity to do porn and to share her pussy and cute little asshole to the world. Jenna is known for doing anal scenes and she has been rewarded for that with plenty of videos and the love of anal-loving fans all over the world. Jenna loves to hang out with her girlfriends, partying all night and if she can find some guy to fuck her after the party, then that's even better. So, if you love big booties and girls with strong personalities, Jenna's your bitch.
Instagram: instagram.com/realjennafoxx/
Twitter: twitter.com/onlyjennafoxx
Mya Mays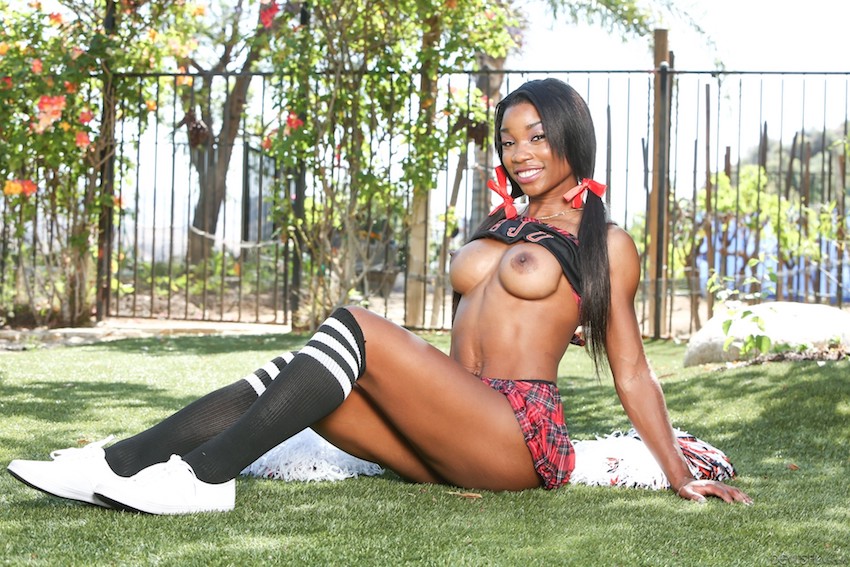 If you are looking for an ebony pornstar with a really smoking body, then Mya Mays should be at the top of your list. She's a tall stunner with medium tits and an ass that has been honed by spending years playing sports. Because Mya is an athlete, she has the stamina and the flexibility to do all kinds of sexual positions that other performers would find challenging. When Mya is not giving a blowjob or getting her pussy drilled by some fat shaft in front of cameras, she spends time playing golf. Mya also loves connecting with her fans on social media.
Twitter: twitter.com/themyamays