While checking out Gianluca Vacchi's Instagram, I somehow stumbled across the lovely Venezuelan, Sharon Fonseca. You might not know her and neither did I until just recently. Who is this lady? She is a friend of the popular Italian millionaire, Gianluca who, I am sure, you are very familiar with. He is in his fifties and looks better than most of the dudes in their twenties.
But this post is not about Vacchi rather amazing brunette hottie, Sharon. Ever since she remembers, Sharon Fonseca has been a fan of fashion, trends and modeling. Her passion soon turned into reality and she would not be where she is today if Sharon would not have such a strong determination. She says, "I know I control my decisions and how I react to life events that I cannot control." When you come to this level, you win big times!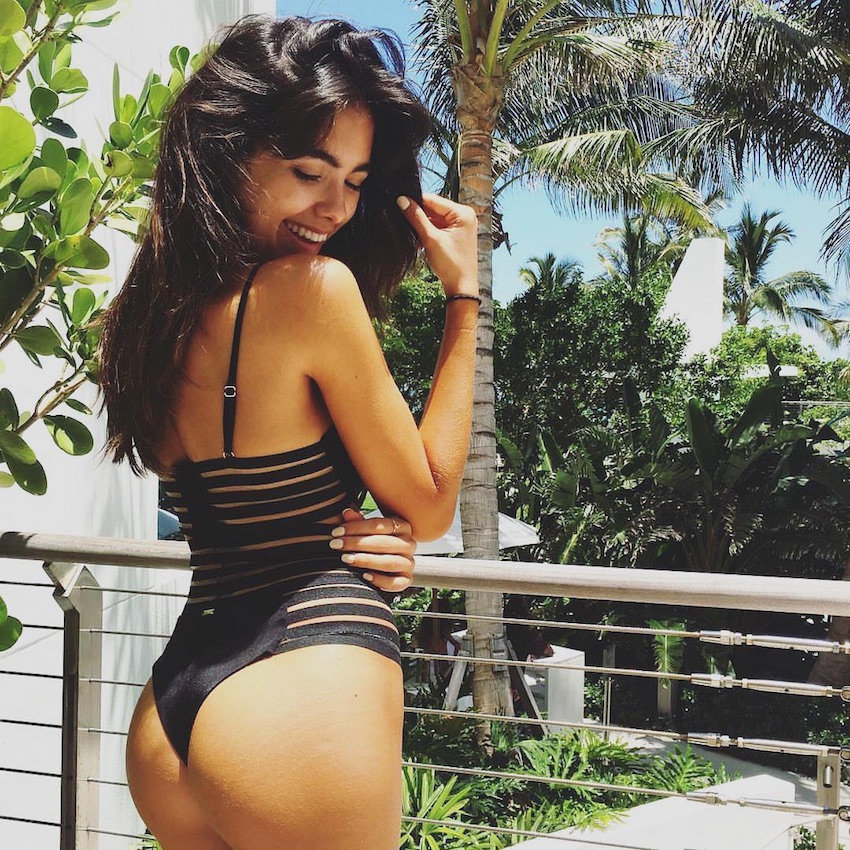 While we are not really here to learn life lessons, it is always great to hear that a lady is doing well for herself. Once you check Sharon Fonseca's Instagram profile, you know she feels like she would be on top of the world. Although she hails from Venezuela, Sharon later moved to the sunny Miami to enjoy her life to the fullest.
In short, Sharon is a Venezuelan model, blogger and Instagram sensation who lives in Miami.
From traveling to different places, hanging out with celebrities and working with notable brands, Sharon is a piping hot babe who no one is able to resist. Not only is her body just ridiculous, but you will also enjoy Sharon's tempting exotic looks.
Anyhow, once you are done checking out all these sexy pictures of Sharon Fonseca, you better head over to her official website, too. For your information, Sharon runs a personal lifestyle blog where she publishes all kinds of stuff, from smoothie bowls to December vibes in Miami.
By the way, I must say that Sharon without makeup is by far my favorite. What do you think? Just wow!