If I were you, I would drop everything and dedicate a few minutes of your life to none other than, Shelby Chesnes. She is cute, she is professional, she is amazing. Whatever your heart desires, that is plausibly Shelby already. You are probably hooked and glued to the screen only by checking out the pictures above.
Indeed, Shelby does not mind showing a little more of her skin that these Instagram sensations normally do. She does not even mind wearing a sheer top for us to enjoy her big boobs and nipples.
But if you are a fan of Playboy, then you probably know quite a bunch about Shelby Chesnes. Chesnes was born on February 14, 1991, in Jupiter, Florida and scored magazine's Miss July 2012 title. Not bad!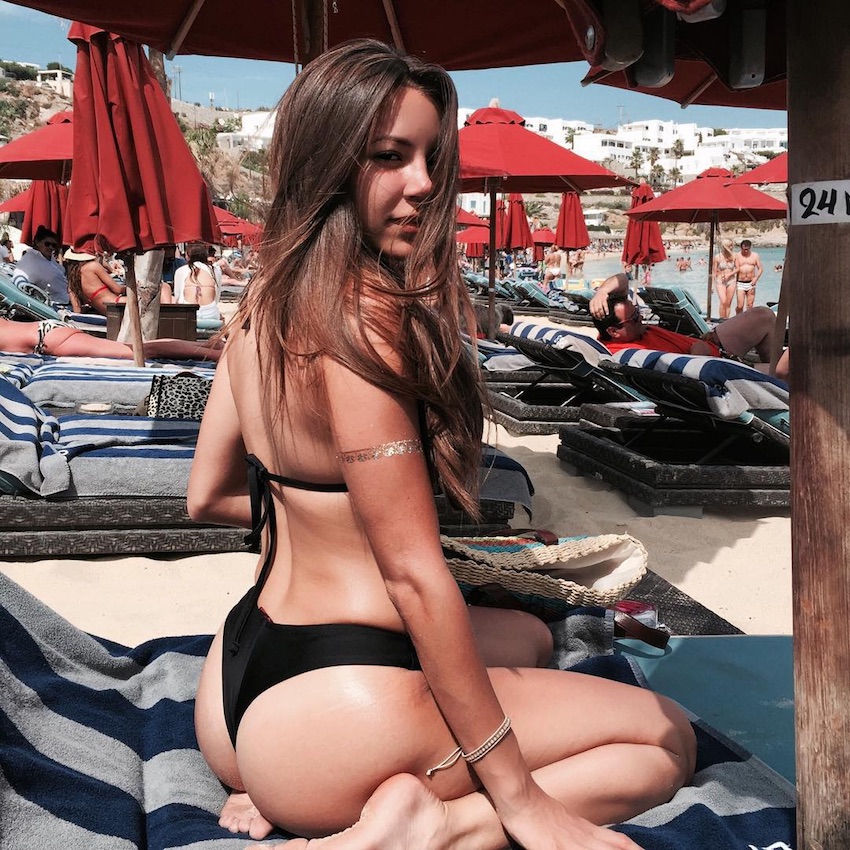 Along with the popular adult magazine, Shelby also modeled for all bunch of different well-known brands, as well as played in movies. You might remember her from the film "Last Vegas."
While Shelby did some modeling in her late teens, she experienced the breakthrough just before her 21st birthday. At the age of 20, Shelby decided to submit some pictures of her to the Playboy platform in hopes to work for the magazine. It took them about two months before they finally realized that they must not let Shelby Chesnes go. She got approved and the rest was history.
However, Playboy was just the beginning of something a whole lot bigger. It helped Shelby Chesnes open the doors to loads other opportunities to get to where she is today. At one point, Shelby also decided to start her own spray tan business which she now runs very successfully.
On her Instagram, you will see Shelby post a wide variety of pics, from working out and lingerie shots to party and beach vibes. There is a lot of sexiness going on in Shelby's pictures and that's why we decided to call her our Hottie of the week.