If curvy is your cup of tea, boy are you going to be blessed and impressed with this week's hottie of the week, Stefania Ferrario. She is absolutely gorgeous and of just the right body physique.
You will notice that Stefania is just the right kind of curvy what makes her the hottest lady you will see today. And if you are into skinny ladies 100%, you will very likely start thinking differently once you see blonde babe, Ferrario. She is a bomb!
For all of you who have not heard for Stefania Ferrario before, let's dig a little deeper and find out who she is.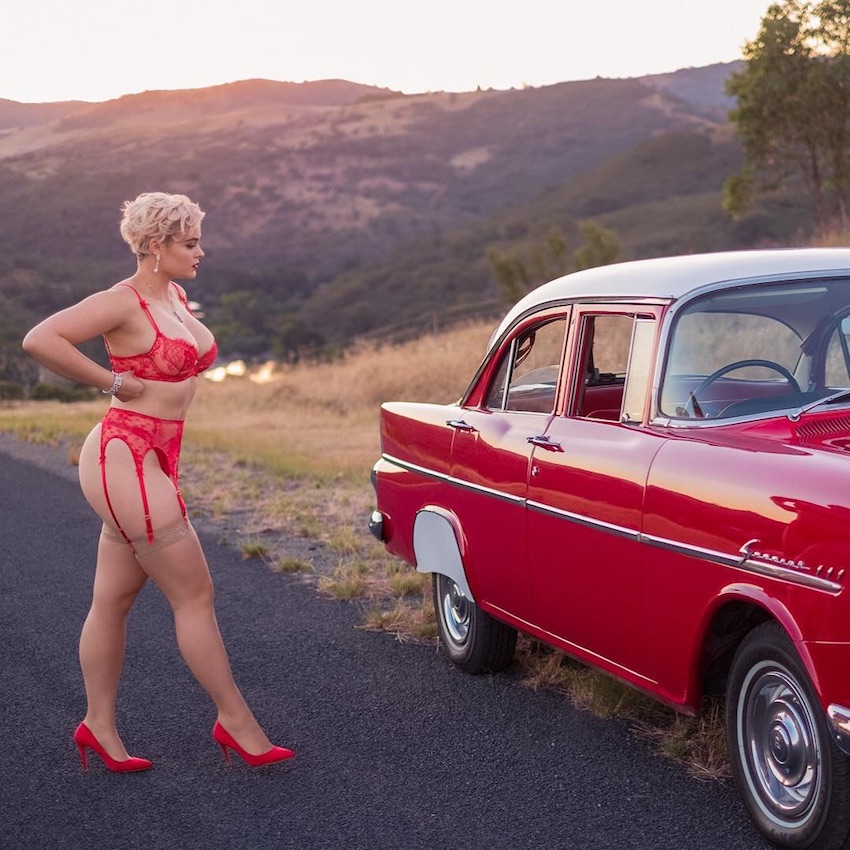 In her mid-twenties, Stefania was born on June 14, 1993, in Canberra, Australia. Her mother is Italian and her father is British. What a mix! Young and beautiful Stefania is the "plus size" Australian model, at least that is how the modeling industry calls women who are of size four and greater.
One thing you will notice is that Stefania is really proud of who she is. That's the kind of a babe we enjoy the most. And that curvaceous body is truly out of this world. I mean, did you even had a proper look at her? Just check out one of her bikini shots and you will know what I am talking about.
What's more, Stefania Ferrario does not mind wearing a see-through top, so we get to enjoy her boobs and her nipples, too. By the way, Ferrario even goes fully naked sometimes, but you won't truly see her assets clearly. However, there is an artwork of her, portraying her naked what will do the trick.
Moreover, Stefania speaks three languages, English, Italian and French, and describes herself as bisexual. You know my mind started racing like crazy once I read the word "bisexual" for the first time. But for now, let's enjoy all these hot and sexy pictures featuring Stefania Ferrario.