I truly am lost for words ever since I stumbled across Stormi Maya, which was today. Can you imagine? I knew in an instant that Stormi is our hottie of the week, period. I bet you do not complain about that especially while you get to enjoy her further through all the sexy images she keeps on publishing to her Instagram profile on a regular basis.
At first, I thought she is a doll. Seriously, Maya is almost too perfect to be true. And the afro haircut she sports makes her just that more extraordinary. From the front and from the back, you can enjoy starting at Stormi for hours to come and not get bored, not even for a second.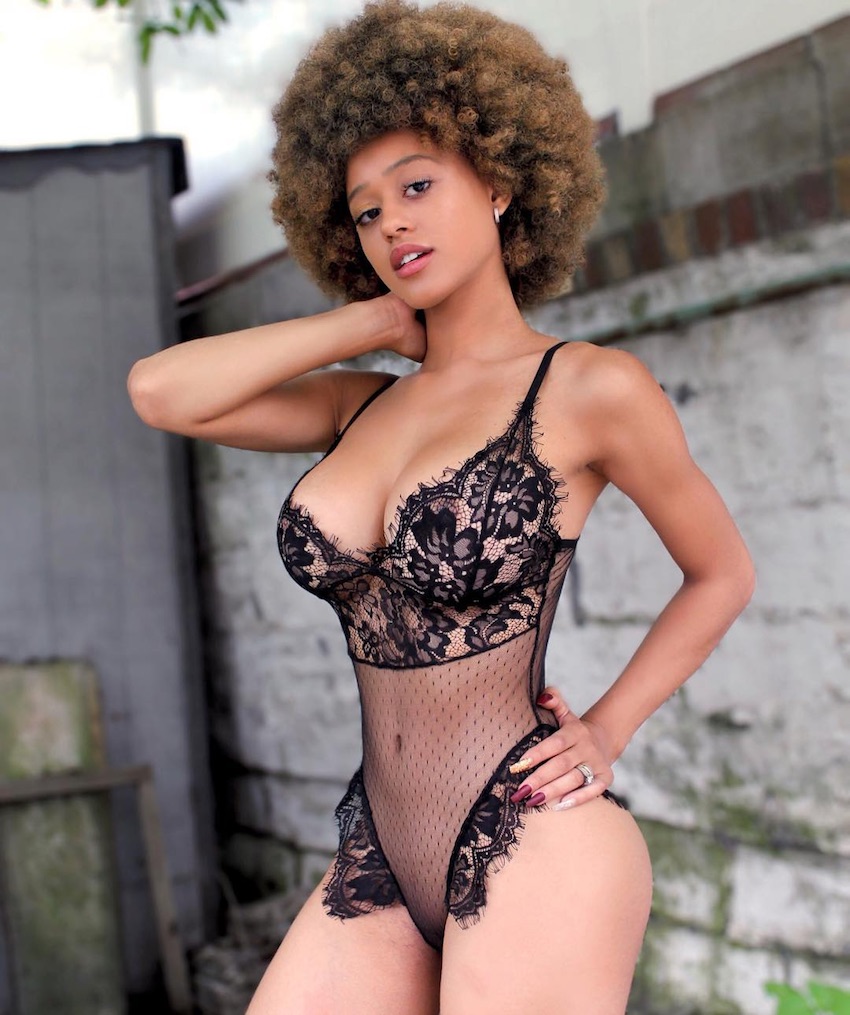 But I bet you will be impressed by those boobs the most. They are like someone would draw them. And if you dig deep enough, you can easily find Stormi Maya nude pictures which are out of this world. However, as far as her Instagram image collection goes, I sure do like the ones where she wears a see-through top and has to do something with food.
Yep, Stormi cooks, too!
There is a ton more Stormi Maya can do to amaze and impress you. She is an actress, a model, a producer, you name it, Stormi is no joke. And yes, Maya does not really mind taking it all off, revealing her insanely hot and mind-boggling assets.
While Stormi Maya Alvarado is based in New York City, she travels around the country, as well as internationally, frequently. Indeed, Maya is a busy woman, always up to something. When she is not doing something film-related, as said previously, Stormi keeps herself busy in the kitchen, preparing mouthwatering meals in sexy outfits.
By the way, if you would like to see Alvarado play, you can enjoy her on Netflix as Yennifer Clements in She's Gotta Have It. But hot and enticing pictures is what you need to see first.