Once you see Svetlana Bilyalova and her tempting body, you are in awe forever. If you are not a fan of her just yet, you will become one thanks to us for crowning Svetlana our hottie of the week. Boy, is she insanely hot!
However, if you are new to Svetlana and you would like to know a thing or two more about her, you came to the right place.
Brunette beauty originally hails from Russia but later relocated to Los Angeles, California with her manager to pursue this new lifestyle full-time. This new lifestyle being an Instagram sensation and a model that makes the world go crazy. Sure, Svetlana might not have been of such body physique all the time, but it's the hard work and dedication that paid off for her.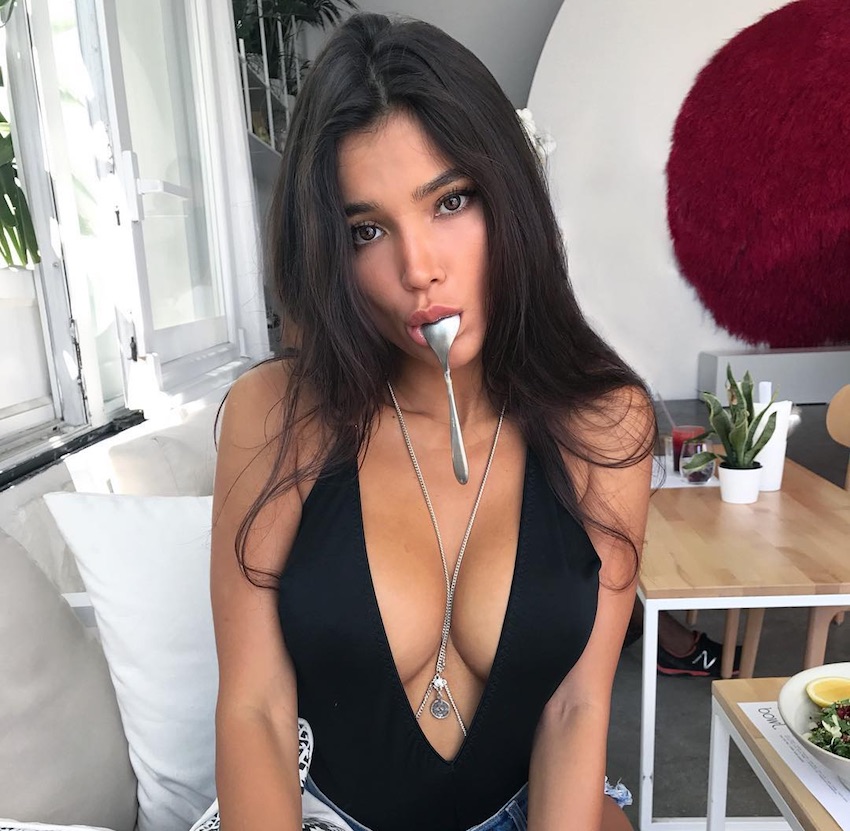 Look at Svetlana Bilyalova today, it almost feels like she would not be real. Thankful to her regularly updated Instagram, we can enjoy her in all her beauty and get our mouth to salivate. Bear in mind, Svetlana is very comfortable with posting bikini pictures and those where she wears a white top without a bra. Yes, you can clearly see her nipples!
I was drooling over her for a good while before finally managed to start sorting things out for this feature. I mean, how can you even have a clear mind once such a magnificent human being is right in front of you? You simply cannot!
Anyhow, Svetlana was born on January 13, 1994, in Moscow, Russia. She began her online Instagram and Twitter thing back in 2013 and soon started seeing some decent and promising results. Of course, Svetlana went all in and quickly became the social media sensation she is today. It earned her numerous modeling gigs with brands and magazines and her popularity keeps on growing strong.
Enjoy yourself.