I came across Tazia Ulrich by complete accident. I was browsing Instagram and then she pops up, and of course I needed to check her out. What I managed to guess is that Tazia is from San Luis Obispo, California (am I even right?), is 19 years old and is all about positive vibes.
Of course I read all this info from her bio. Where else would I find the information about this unknown nude model? Even when I tried to google her up, I found nothing. Assuming, from her Instagram profile, that Tazia is new to the modeling world.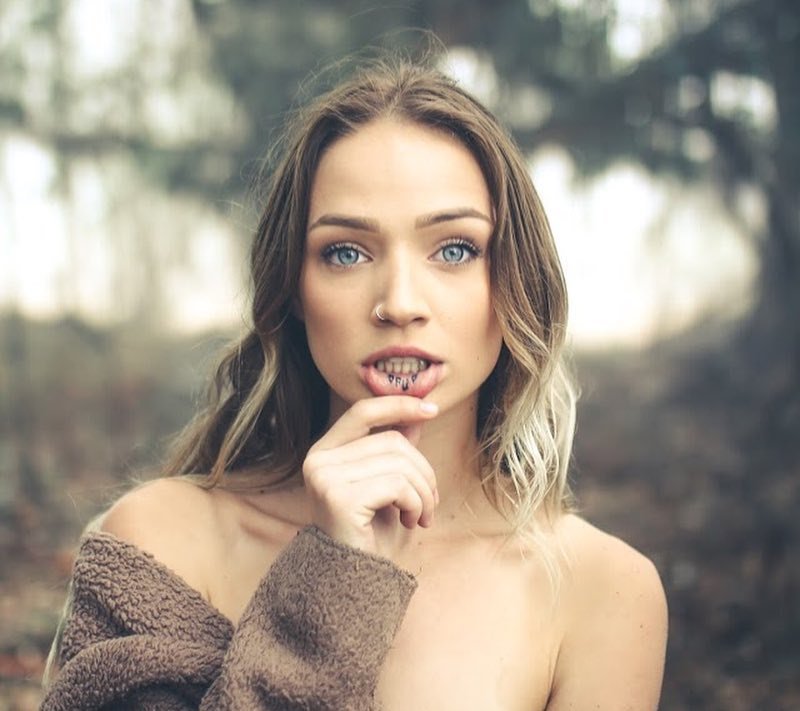 Thanks to the Insta's "best nine" feature, Tazia Ulrich posted her best nine images of the year where she stated that she started shooting only three months ago. In this short space of time, Tazia already did quite a decent amount of work and met a ton of extremely talented people. At least that's what she says.
Maybe her real name is Diana but I cannot say for sure. However, what I do know for sure is that Ulrich sports a fantastic young and fresh body. That, I am sure, you will all agree with me.
If you like to follow sexy up and comers, you better do not miss following Tazia on Instagram. She is quite a regular publisher of a ton of sexy, nude and highly tempting content. You will see a lot of boobs, asses, tattoos and other raunchiness going on. By the way, Tazia is a very daring young lady with an inside lip tattoo. You surely do not see this kind of ink on a daily basis. I do not even want to imagine how much that must hurt!
Sometimes you see us posting celebrities, sometimes you see us posting girls like Tazia Ulrich is, not known yet with a bright future ahead of her. A mix of everything if you will.