This week, we are dealing with someone with a rack that is out of this world, freckles and amazing tan lines. That someone is no other than Val Mercado. Val has a massive following on Instagram and enjoys posting a lot of selfies and other hot and sexy pictures. And she sure does not mind to share some skin, too. Precisely what we like!
Young and hungry Val was born and raised in New York on February 17, 1992. She keeps her life busy doing loads of different stuff. From being a blogger, a Youtuber and a model to keeping her fans updated on social media and running her own glasses brand called Shadybhiz, a lot is going on in Val's life.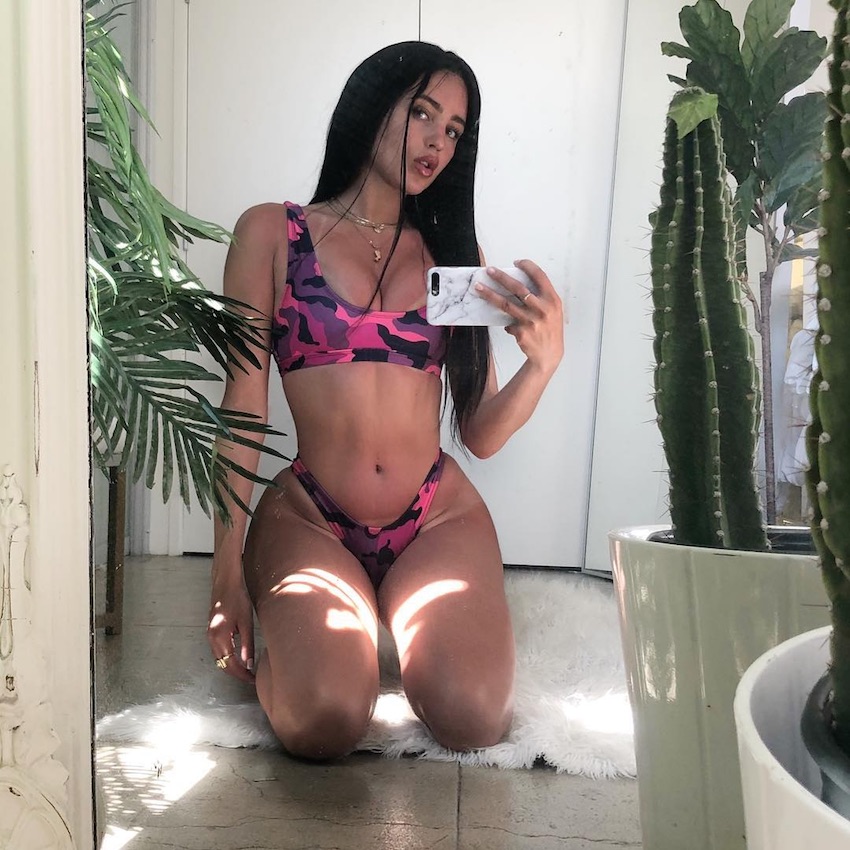 It is said that prior to all this fame, Val Mercado was dealing with depression but did get out of it thanks to social media. Looks like social media platforms heal people, too!
What's more, curvaceous Mercado is the oldest of seven siblings and was raised by a single mother. Despite the fact there was no father and they were seven, mother still managed to provide them with a happy childhood.
To focus more on her Instagram, Val Mercado is successfully running a millions and counting large profile like a champ. On average, Val keeps posting new stuff on a daily basis, sometimes even more.
It's definitely the pictures of her wearing lingerie or bikini which are the hottest. Especially those which she takes of herself aka selfies. The amazing boobs, the full lips and the big and round butt, Val Mercado is sure one you should not miss in your life. She is gorgeous from head to toe and from front and back.
Let's first enjoy some of Val's tempting images before you go further investigate who Mercado is on Instagram.
There is nothing better than pizza and sexy ladies.