A babe with intense body physique, Vanessa Christine, is our hottie of the week. If you already feel super hot, the time has come to take things to an entirely new degree. With Vanessa, no matter what your current mood is, you will feel like ten times better. And if you are already full of joy, your excitement will go through the roof.
Why?
It is the outstanding body that Vanessa sports that will knock your socks off. Indeed, she must be doing a lot of sports and activities to keep that frame in such incredible shape. Just wow.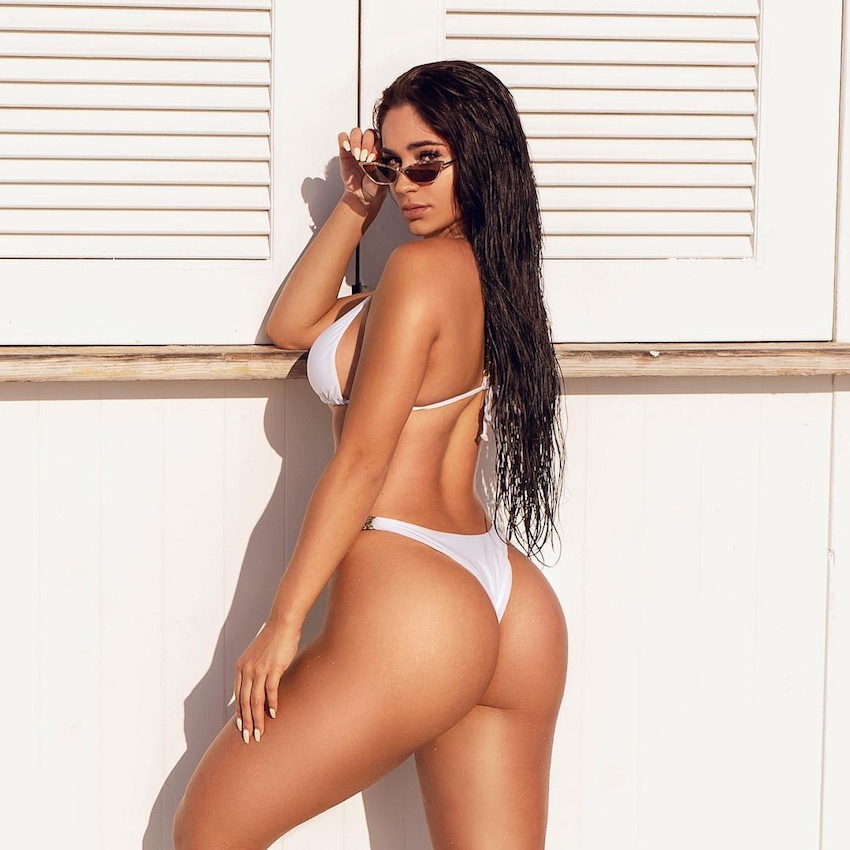 I am not really sure what wins; ass, boobs, legs or that pretty smile? I call for a draw. In other words, all Vanessa Christine's assets are out of this world and you know it.
What's super cool about Vanessa is the fact that she keeps on spending her time at hot locations like all the freaking time. And all this means is that we get to see her wearing a ton of tempting bikini outfits. However, even when Vanessa is fully clothed, she still looks absolutely phenomenal.
One thing I actually do think deserves even more shine is Vanessa's butt. Indeed, I definitely am a butt guy.
While I am not really into a bikini, white socks and white sneakers outfit, on Vanessa Christine's tanned body, everything looks mouthwatering. For discussion in the comments section: imagine Vanessa in a socks fetish oriented porno. I know, right, too good to be true.
I truly did lose myself in the massive collection of Vanessa Christine's piping hot imagery on Instagram. Whether she wears joggers, black erotic lingerie, she just comes out of shower or rocks a see-through dress, Vanessa is like she would be unreal. Some dresses, she also wears without a bra – just saying! In short, Vanessa is very appealing to the eye.