Summertime is slowly coming to an end, but you can always keep yourself hot with Viviane Leigh. I bet there are still many of you who have no idea who Viviane truly is. Well, that is where we come into play. To introduce you to our hottie of the week who hails from Perth, Australia.
Before we even continue, let's just say that Viviane Leigh is one of the newest Playboy models who just recently took it all of for the lens. And boy is her Asian body insanely astounding and awe-inspiring. No nudes on Viviane's Instagram profile but you know where you can find her all naked.
However, there are a ton of bikini pictures Leigh keeps on publishing to her Instagram for men and women to droll like little puppies. What's more, we even have one naked photo of Viviane here but it is all about her behind.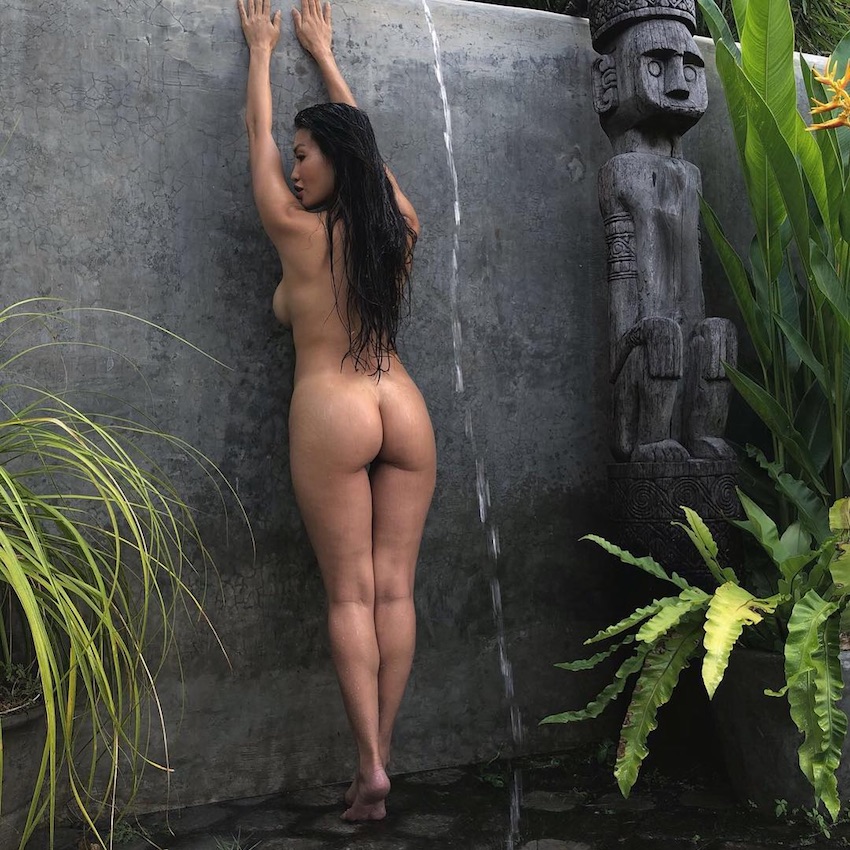 This brunette hottie was born in Australia but her parents are Vietnamese. According to her words, Leigh is a fun and loving lady who likes everything about fashion and travels. Oh yes, she tries to hit as many different places around the country and internationally as possible.
Ever since she was a youngster, Viviane Leigh remembers how she dreamt about being a Playboy model. That was her life! She looked up to those glamorous and magnetic women who were wearing the most incredible outfits and revealed their incredible bodies.
Several years later, and here we have now, posting about the Playboy model, Viviane Leigh. Life tip: if you are passionate about something and you work hard enough, you can accomplish a lot in your life. Or should I say, everything? Just have Viviane as a perfect example.
When she is not doing nude modeling or other erotic photo shoots, Viviane Leigh enjoys reading a books on the beach or cooking the tastiest seafood chowder.