It is not every week that we start it off with an amazing woman, like Xenia Tchoumitcheva, is.
Please, do not get me wrong, every woman is absolutely phenomenal and unique in our eyes. However, you rarely come across a stunning model who speaks six languages.
Yes, that's 6!
This babe is fluent in Italian, German, French, English, Russian and Spanish.
Indeed, Xenia Tchoumi is no joke!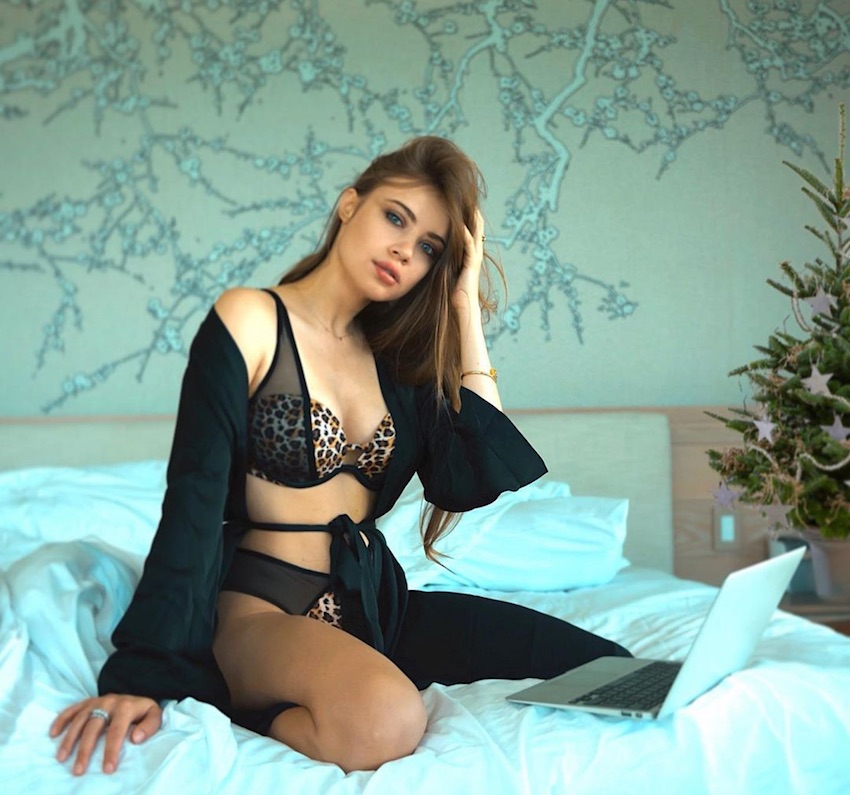 Her parents are Russian, but she immigrated to the Italian part of Switzerland at the age of six. Later in her life, she moved to London, UK.
At the age of 12, Xenia started with her modeling career and became quite famous shortly after. By the way, Xenia Tchoumitcheva was born on August 5, 1987, in Magnitogorsk, Russia.
Keep in mind, some resources state that Xenia was born on August 5, 1989, making her two years younger. But who even gives a crap about that – every year, Xenia grows younger anyway.
Along with modeling, Xenia does all sorts of other stuff, like public speaking, acting, hosting and writing. A gorgeous, stunning and super smart multi-talented lady, if you will.
I sure am excited to crown Xenia Tchoumitcheva as our Hottie of the week – she sure does deserve it!
Do yourself a favor and follow this gorgeous on her Instagram profile where you can keep up with what's going on in Xenia's life. She is doing a lot of traveling, working out, drinking coffee, you know, the good stuff.
Not to mention, Xenia Tchoumitcheva is also not afraid of wearing see-through clothing. And bikini, well, that's something that suits her super well, too. Obviously!
Even though her body is spectacular, I must say that I love her lips the most. They are just oh so full and appetizing.
Are you ready for some Xenia Tchoumi sexy pictures? I sure do know I am!