It is no secret that German pornstars are one of the craziest and most perverted out there. After all, Germany and pornography go very well together.
If you are new to these adult porn performers, I bet you would not believe that some are actual Germans. However, not all still live in Germany, and that's why the confusion might arise.
Anyhow, if you are looking to spice things up over at your end today, you have a lot of searching to do. And it is all in the name of science.
Like always!
While there is a ton of German porn out there, a lot of it is quite old. That said, many pornstars are retired by now. Meaning, I had a hard time finding some that are still relatively active to this day. Still, porn never dies, meaning, even if she has retired, all her porn scenes are still available.
The best German pornstars to fulfill your dirty desires
Alexis Zara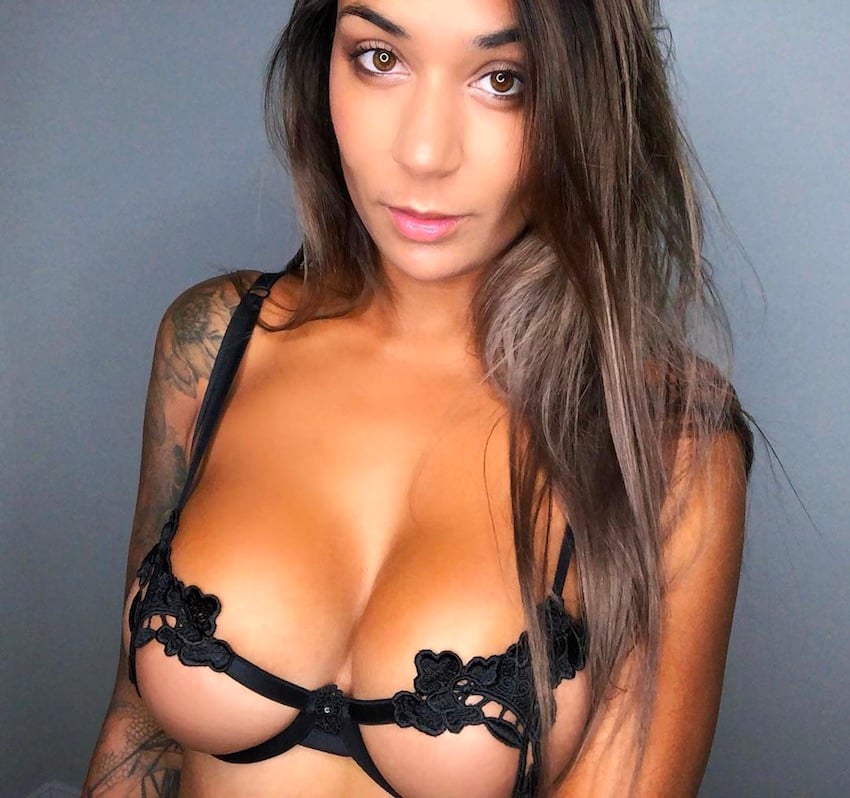 Alexis Zara is no ordinary German pornstar. First and foremost, I bet you already noticed her outstandingly exotic looks that capture your attention immediately. Yes, she is a mixed German and Latin adult actress who is absolutely stunning. Along with her exoticness, Alexis also has an incredible body physique, covered in tattoos. Wait until you see her fully nude – the boobs, the pussy and the ass are to die for! Fun fact: Alexis was once a dancer, so you know that she is more than perfect for riding cocks and playing with other sexy ladies of the industry. Just WOW!
Instagram: instagram.com/zarasuicide/
Twitter: twitter.com/zarasuicide
Texas Patti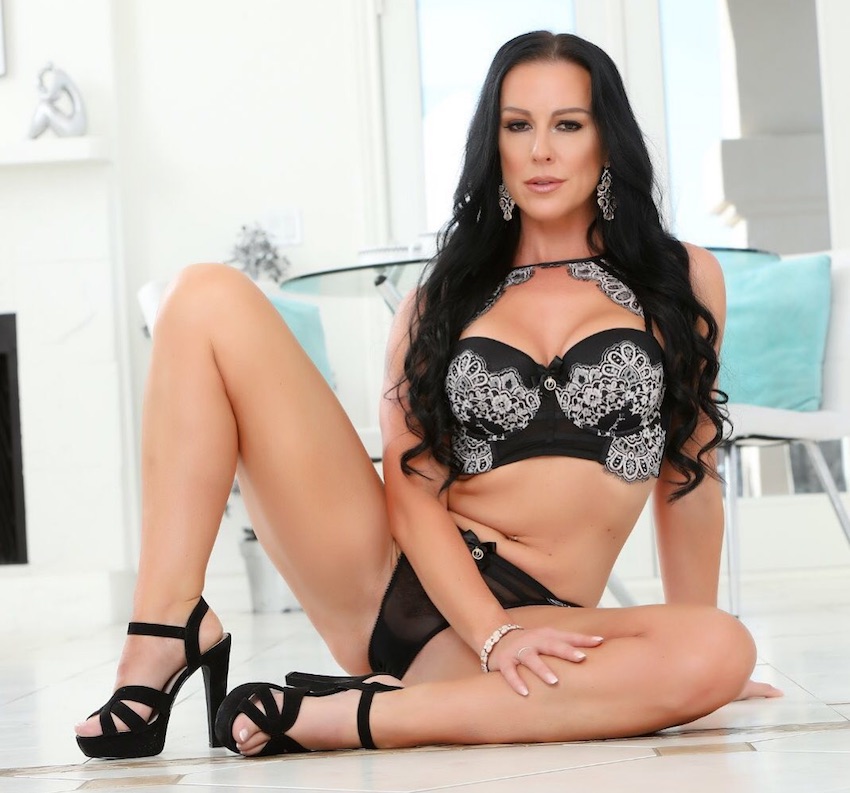 Texas Patti is the German MILF you do not want to miss in your life. Born back on January 3, 1982, Texas still looks super hot and sexy, whether she wears tights or dresses in Eve's costume. After all, she keeps working out on a regular, making sure to maintain that jaw-dropping physique that makes your eyes go as big as saucers once you see her do her thing in a porn scene. Texas Patti does the job right when fucking herself, banging another sexy babe or getting her pussy destroyed by a muscular stud with a giant cock. There is no stopping for this German pornstar.
Instagram: instagram.com/texaspatti/
Twitter: twitter.com/texas_patti
Gabi Gold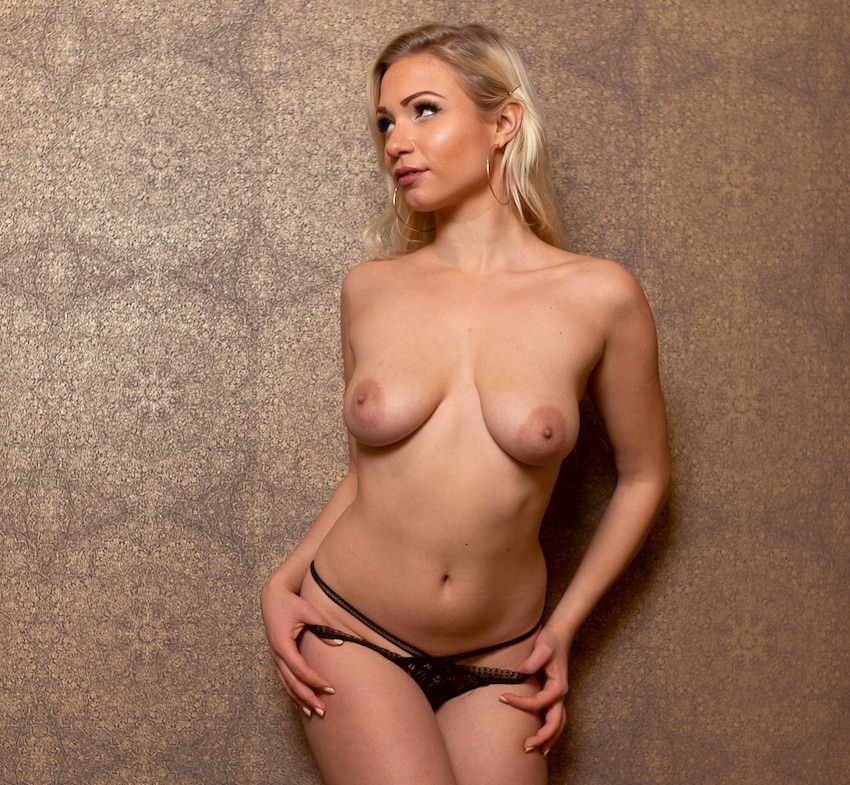 She might not be as crazy popular as you would expect, still, Gabi Gold is out of this world. In fact, she is from Berlin, Germany, however, she keeps on traveling the world, doing what she does best – fucking. This sexy blonde German pornstar was born on June 7, 1994, and sports an all-natural body. Gabi does all sorts of wild and wicked stuff for the camera, making sure to fulfill your perverted mind with wild sex moves. For your information, Gabi Gold started with performing jaw-dropping live sex cam shows before she transitioned to the adult entertainment industry. Do not miss Gabi in action in any of her German or US porn scenes and enjoy the fun.
Instagram: instagram.com/itsgabigold/
Twitter: twitter.com/itsgabigold
Deauxma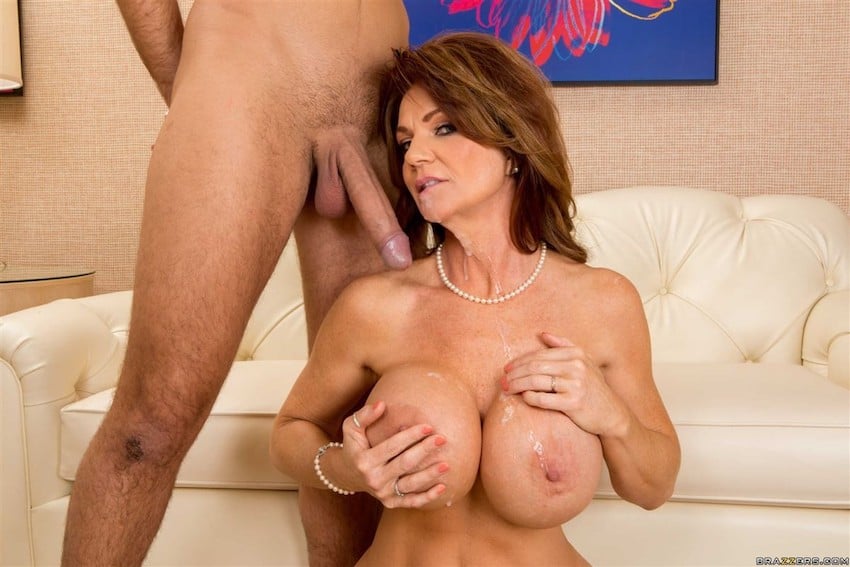 Born in Germany and raised in Texas, Deauxma is not your typical adult actress. Most pornstars get their start while they are in their twenties or even younger, but Deauxma only started making adult films when she was already in her forties. After fifteen years of marriage, Deauxma's sex life needed some spicing up. They decided to become swingers and soon, Deauxma discovered how horny she really is. She starred in over one hundred adult films in her first year as a German pornstar. You cannot really blame her for working her pussy hard. She's got a lot of catching up to do.
Twitter: twitter.com/deauxma
Jolee Love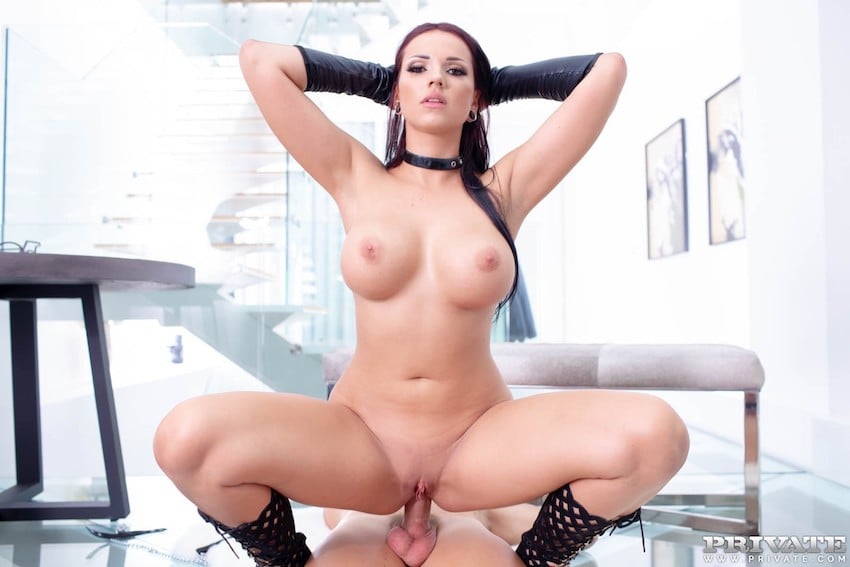 If you like German pornstars, then you will love Jolee Love. She's very efficient and organized when it comes to fucking. Jolee loves to have sex and with her beautiful face and curvaceous body, she can get all the sex that she wants. She started out as a camgirl and an erotic model, but she made the switch to making adult films. Now, Jolee shoots scenes for some of the kinkiest and genres like gangbangs and double anal. When she's not shooting porn, Jolee spends her time dancing and swimming. She also loves to travel, mostly to see and fuck huge dicks from other places.
Twitter: twitter.com/joleeloveberlin
Madison Ivy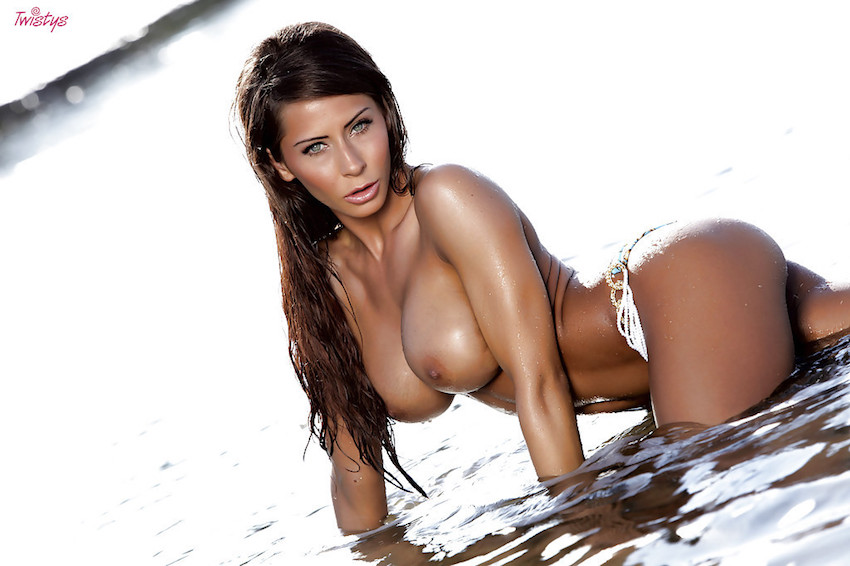 Madison Ivy was born in Germany, but she was raised in the good old United States. She was home-schooled, which probably kept her pussy from being fucked when she hit her teens, but Madison soon got enough cocks when she was old enough. This German pornstar is also a yoga instructor and her signature sex position is to have her legs wrapped around her head while she is being fucked. Have you ever seen anything like that? Standing at 4'11", Madison is a petite fuck machine with a serious pair of boobs that she has a hard time containing. This bombshell has a lot of energy for fucking.
Instagram: instagram.com/420madisonivy/
Twitter: twitter.com/madison420ivy

Nina Elle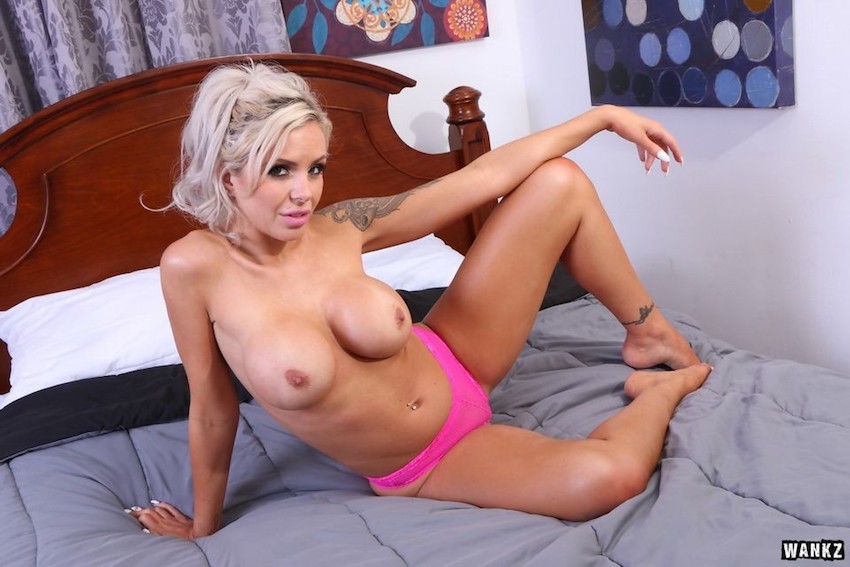 Nina Elle got her start in the adult industry by working as a webcam girl. Hot blonde, Nina, was quickly noticed because of her amazing looks and body, and she soon made the transition to making porn videos. When Nina is not shooting porn videos, she spends most of her time in the gym, training and keeping her tight body perfect, so that her fans all over the world can have their dicks going hard whenever she goes naked. Nina has become one of the top pornstar from Germany working in the industry and there is really nothing surprising about that. Just one look at her, and you know right away that she is something else.
Instagram: instagram.com/ninacochina69/
Twitter: twitter.com/ninaellexoxo
Briana Banks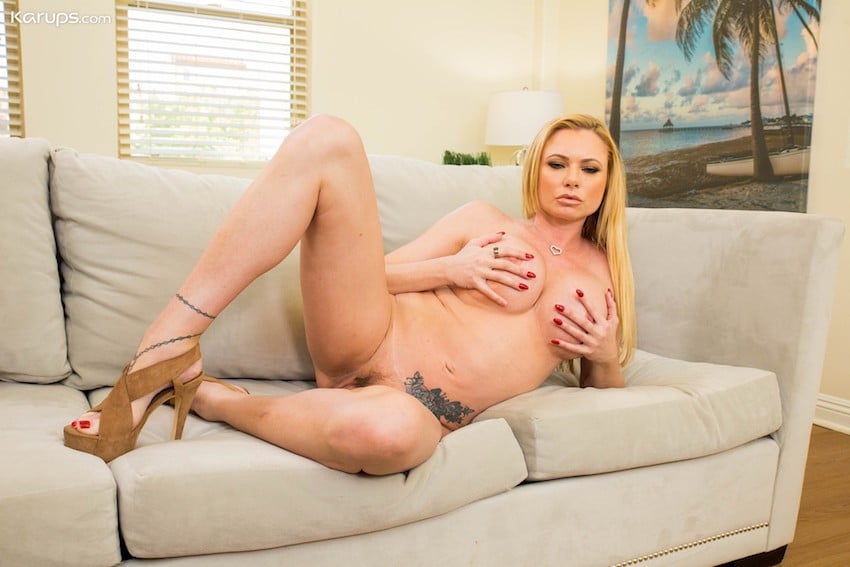 When you talk about German pornstars, Briana Banks is one of the names that come to your mind right away. She has done hundreds of videos already and has gained the status of a legend in the porn industry. Briana started out as a model when she was in her teens. She even became a cover girl for Teen Magazine. In 1999, Briana tried out nude modeling and she gained fans right away because of her massive tits. She has since gained the status of AVN Hall of Famer, but more importantly, Briana has gained fans from all over the world, who regularly jerk off to her videos.
Instagram: instagram.com/brianabanks6/
Twitter: twitter.com/brianabanks6
Sandra Star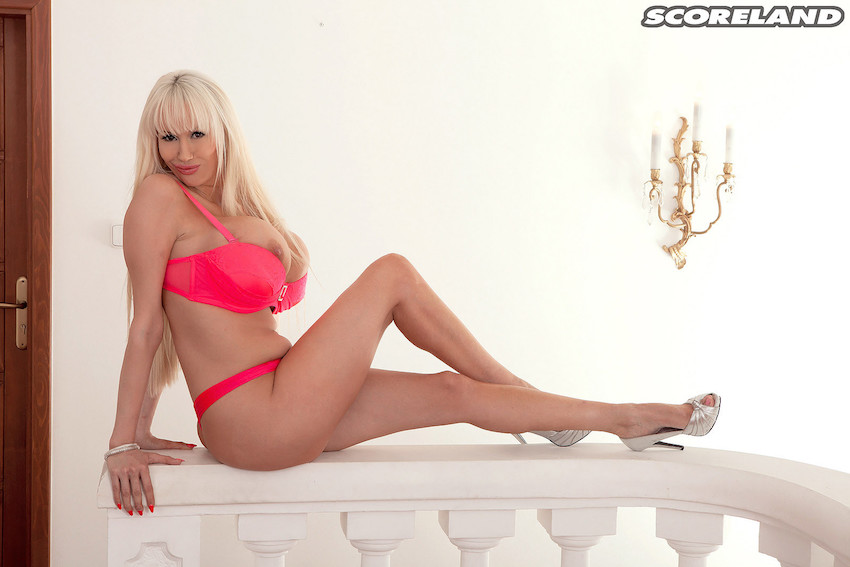 Sandra Star loves to fuck. Period. There's nothing surprising about that since she's a world-famous German pornstar. Still, there is something surprising and fresh with how she fucks in front of the camera. It's like she hasn't tasted a big cock for years. Sandra wasn't supposed to become an adult film star. She was studying business administration at a university when she won a competition for a magazine. That paved the way for entry into the world of pornography. Now, she uses her amazing tits and drool-inducing curves to administer hard-ons to her fans, wherever they are. Her enthusiasm for sex is truly addicting.
Twitter: twitter.com/sandrastarnews
Katja Kassin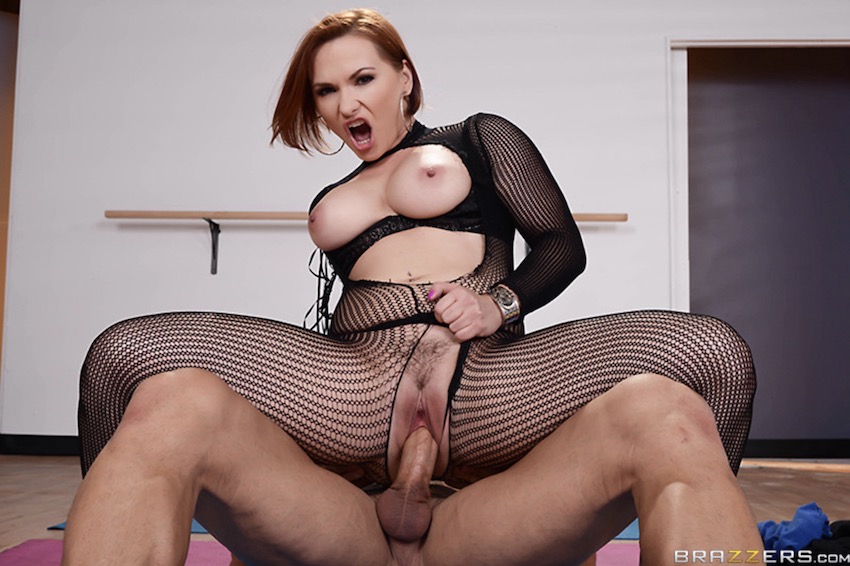 When Katja Kassin first started doing porn in America, she was worried because her English wasn't that good. She shouldn't have worried because no one watches porn for the dialogue. Besides, with her body and face, no one would've cared what language she spoke. Katja has now come a long way. She is one of the top adult actresses from Germany working in the industry today. A real fuck doll, she has won awards for her anal scenes. Katja really enjoys having a big fat dick being shoved up her ass and then having to suck it clean afterward. On top of that, she's also a pervert in real life.
Twitter: twitter.com/katja_kassin

Lexy Roxx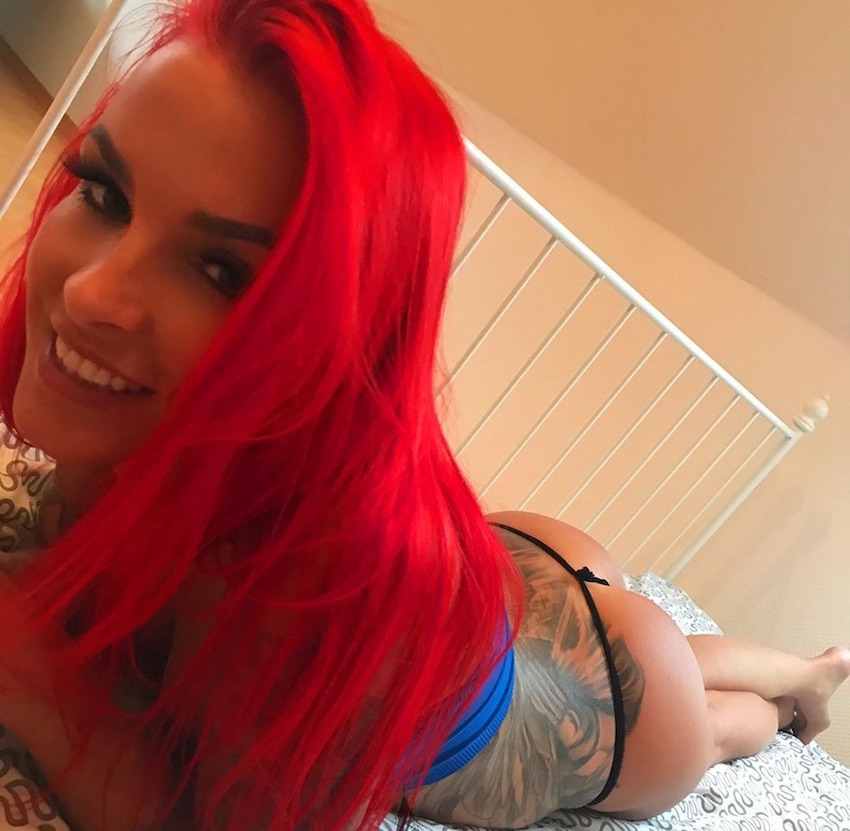 Lexy Roxx is probably the horniest redheaded German pornstar working in the industry today. She has medium tits that are just asking to be handled roughly and a tight butt that's really asking for some spanking. But the thing that really makes Lexy a fan favorite is that she's a really horny, sex-crazed slut in real life. That's not surprising since she's from Germany and Germans are up there when it comes to thinking up of some new depraved sex acts. Lexy has already won awards for her willingness to stick dicks and other foreign objects into her pussy and her other holes.
Instagram: instagram.com/lexyroxx/
Twitter: twitter.com/reallexyroxx
Anny Aurora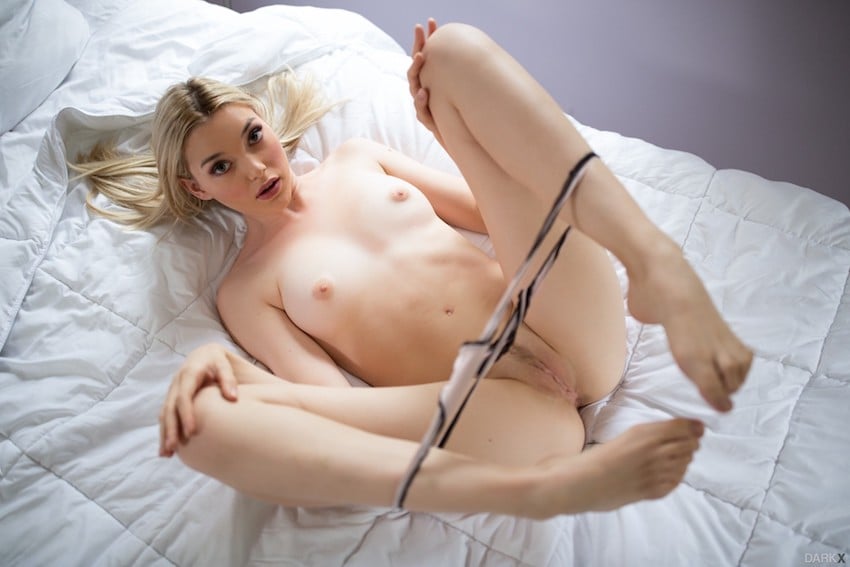 Anny Aurora is one cute fuck doll! Be careful when you're watching her videos, or you may have a sudden premature ejaculation. This German pornstar was born in Cologne. She discovered early on that she has a real talent when it comes to fucking and performing with her pussy in front of the camera. By the time she turned eighteen, Anny was an experienced swinger already. She then tried doing a little camming and from there, she moved on towards doing real porn. Anny started doing porn in the U.S. because she wanted to reach a global audience, and that's what she has now. Needless to say, Aurora deserves it!
Instagram: instagram.com/anny_aurora/
Twitter: twitter.com/annyauroraporn
Lara Cumkitten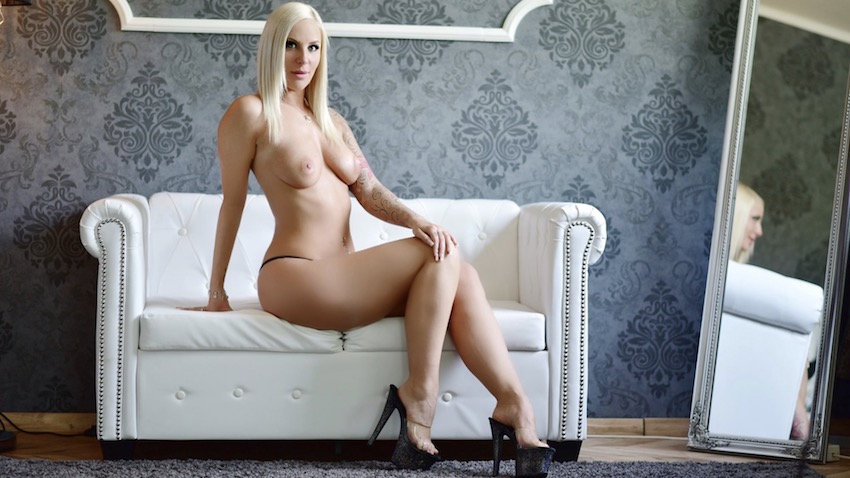 Born in 1992 in Germany, Lara Cumkitten is one of the more famous German pornstars working in the porn industry today. With her tight ass and medium boobs, she has gained a lot of fans all over the world. What made her a real fan favorite is the fact that she's ready and willing to do some raunchy scenes like they were nothing. In short, she will do whatever it takes. And when she's shooting a scene, Lara's totally lost in the sex act. You can clearly see that she's just having a great fucking time with fat dick inside her pussy. Discover why Lara is so beloved by her fans.
Twitter: twitter.com/lara_cumkitten

Amber Michaels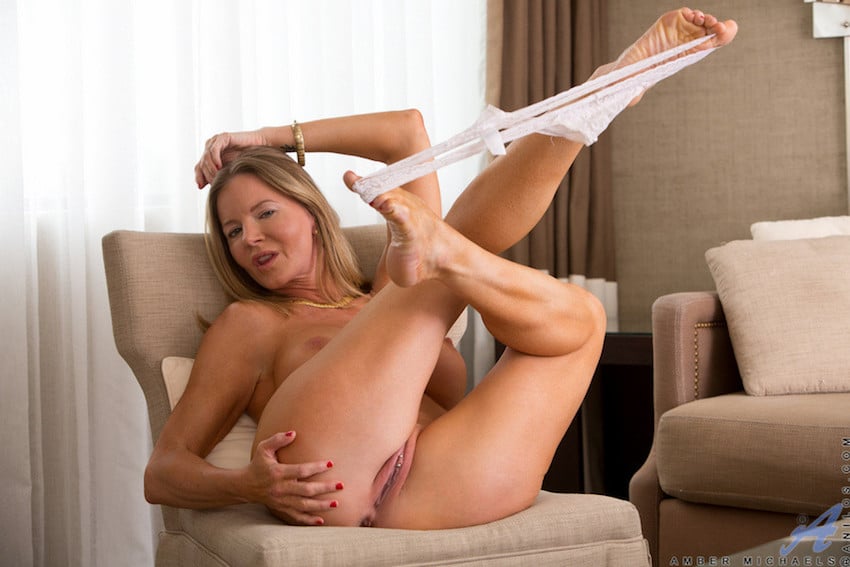 Amber Michaels is not your typical German pornstar. While she was born in Germany, she was actually adopted by an American family. While many pornstars started to make porn right after they turned eighteen or when in their early 20s, Amber only started doing adult films when she was almost 30. She started with amateur porn videos, but she got enough attention that she soon moved on to mainstream pornography. Part of the reason why Amber became a huge success is that she's absolutely willing to do anything sexual. She's a real pervert in front of cameras but even more so in real life.
Twitter: twitter.com/ambermichaelsxx