The most outstanding French pornstars that you have ever seen, readily willing to please your nasty desires. While girls from France do look very glamorous and elegant, even these hot adult performers, when it comes to sex, well, that is an entirely different story.
They like to get as dirty as they can, doing the biggest dick in the industry today. And not just pussy fucking; they want it deep in the ass (and mouth), too! Some even get two cocks in their buttholes – can you imagine?
Instead of doing all the work yourself, enjoy yourself in the sexiest and most daring pornstars from France below. Keep in mind, you should come back frequently as we will continue updating the list with new porn superstars for your viewing pleasure.
Now go ahead and have some fun with all the babes and do not hold yourself back from further investigating those who you are not familiar with.
Liza Del Sierra

Liza Del Sierra is the most outstandingly hot and inviting from all French porn stars who comes from France. She was born on August 30, 1085, in Pontoise, France, relatively close to Pariz. Liza entered the world of adult entertainment back in 2005, which makes her a real veteran. With years of experience, this inked adult actress knows how to please her loyal fans. With wild and wicked XXX scenes, Liza Del Sierra satisfies everyone, no matter how meticulous the taste. She can do some really erotic stuff, as well as go all-in with double penetrations. In short, there is no stopping for Liza. If you are ready for the French connection, you better watch any of Liza's scenes immediately.
Instagram: instagram.com/lizadelsierraoff/
Twitter: twitter.com/lizadelsierra
Luna Rival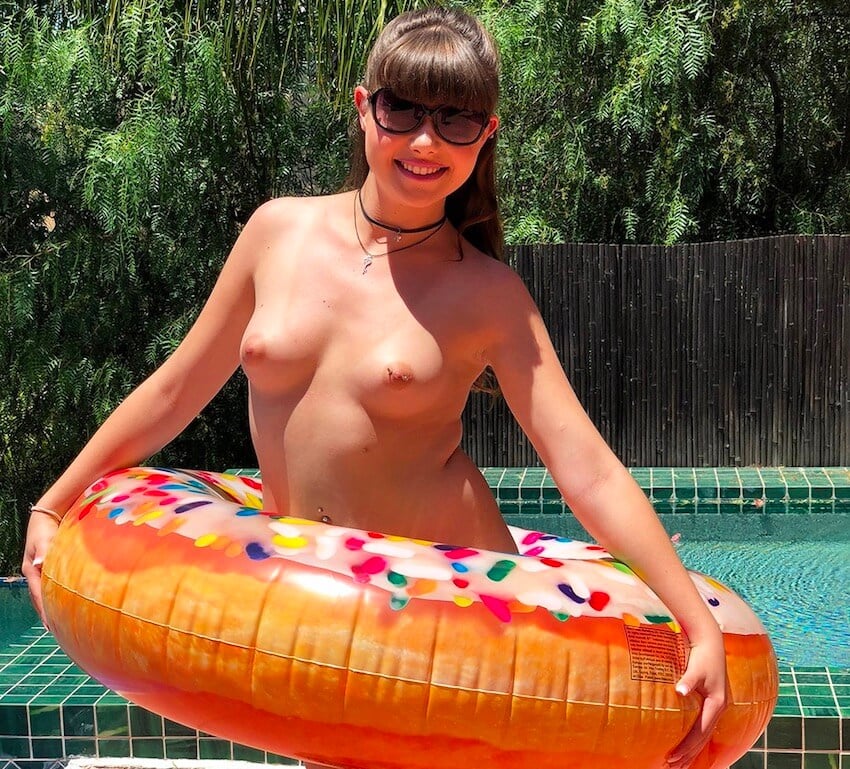 You only need to see a few of Luna Rival's porn videos, and you will immediately notice that this lady has no boundaries. And when it comes to anal fucking, that's when she enjoys it the most. Not just anal, but Luna loves double penetrations, too, as well as getting stuffed by the most massive black shafts. Moreover, Luna entered the adult entertainment industry in 2015 when she was 18 years old. Speak of her age, Luna Rival was born on January 24, 1997, in Dijon, France. Her pale, all-natural body is mouthwatering, capable of many dirty things that will drive you crazy. Join Luna on her journey to exploring new ways of fulfilling her perverted sexual desires.
Instagram: instagram.com/lunarival_official/
Twitter: twitter.com/louprival
Léa Guerlin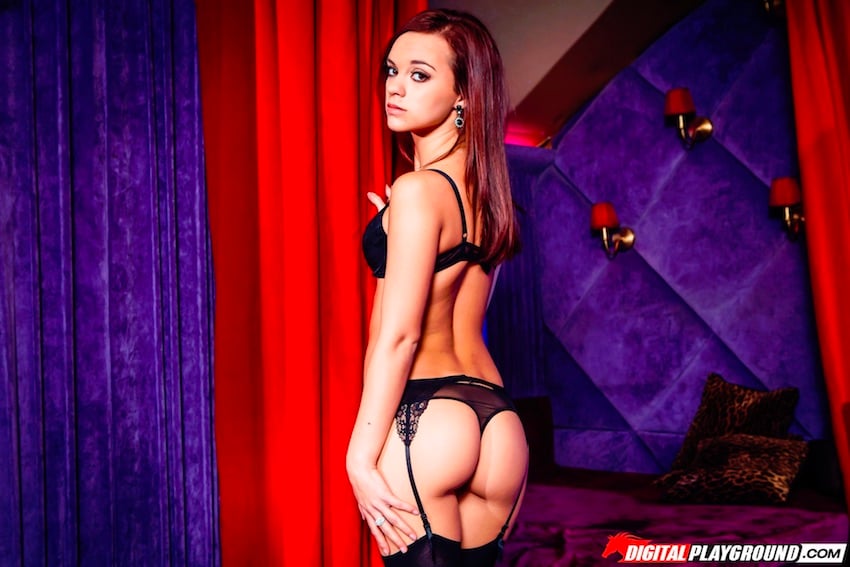 If you want to get a dose of Franch in the form of a hot pornstar, you better not miss the incredible Léa Guerlin. This babe is all you want when in need to get your perverted desires fulfilled. From her outstandingly hot body to her jaw-dropping style, indeed, Léa sports it all and an array more. All her porn performances are to die for. Léa Guerlin hails from Nord-Pas-de-Calais, France, and is 5 feet tall and 99 lbs. Whether she is modeling sexy lingerie or riding a thick cock, Léa knows how to play the game the right way. Enjoy yourself.
Twitter: twitter.com/lea_guerlin
Clea Gaultier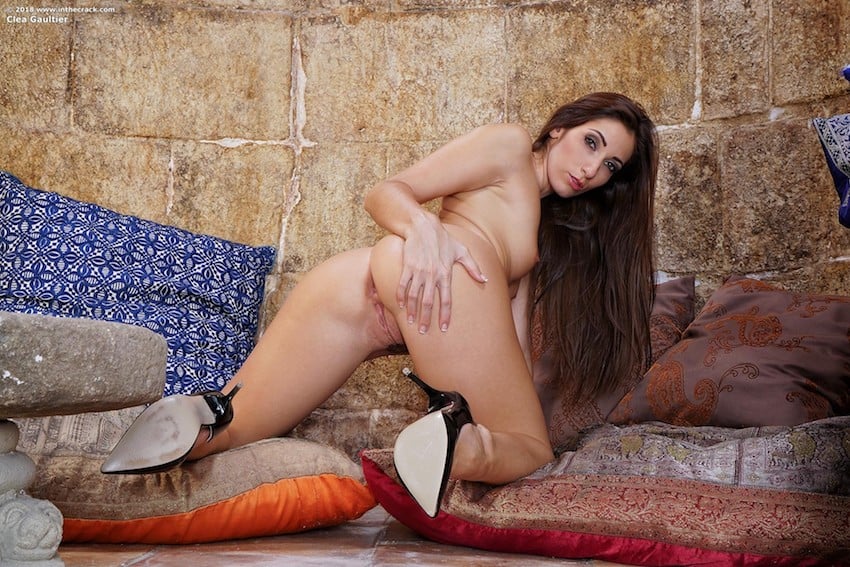 One look at Clea Gaultier, and you know that she's a very sophisticated lady. She's also one of the top French porn stars working in the adult film industry today. Clea was working in a bakery when she met her boyfriend. Their mutual love for sexual exploration made them the perfect pair. When Clea wanted to taste some sweet pussy juice, her accommodating boyfriend got in touch with a porn producer and she filmed her first porn shoot. That experience opened a whole new world for the sexy French bombshell. Clea jumped into the world of Smut, and she is enjoying every moment of it.
Instagram: instagram.com/clea_gaultier/
Twitter: twitter.com/cleagaultier
Ivy Lebelle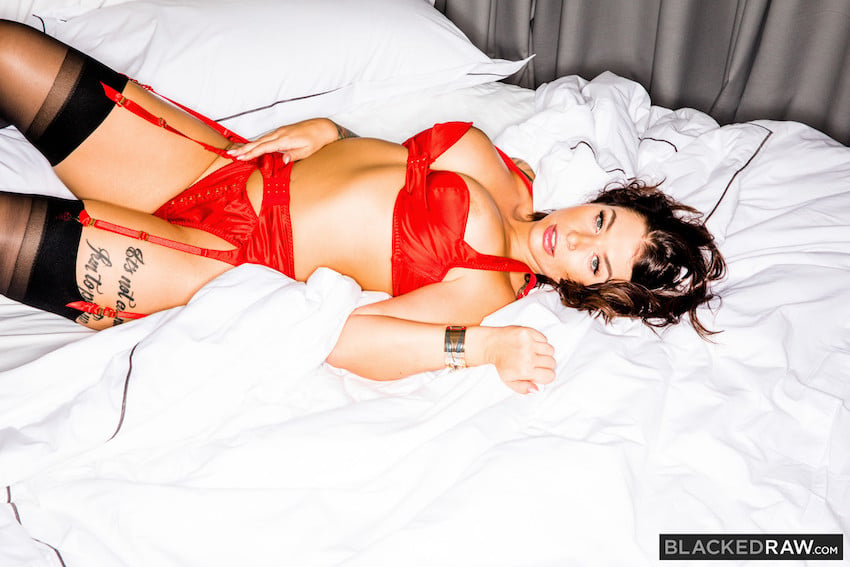 Ivy Lebelle always had the potential to be one of the best French pornstars, which is what she is right now. She's got a lovely pretty face and a curvy body, and she has always been interested in pornography. Amazingly enough, Ivy's first job in the adult film industry was not as an actress but as a makeup artist. She wanted to give being fucked in front of cameras a try after she watched the actresses that she primped have so much fun. And Ivy never looked back after that. She did her first hardcore scene in 2017, and she now has a legion of fans around the world.
Instagram: instagram.com/itsivylebelle/
Twitter: twitter.com/ivylebellexxx
Natasha Nice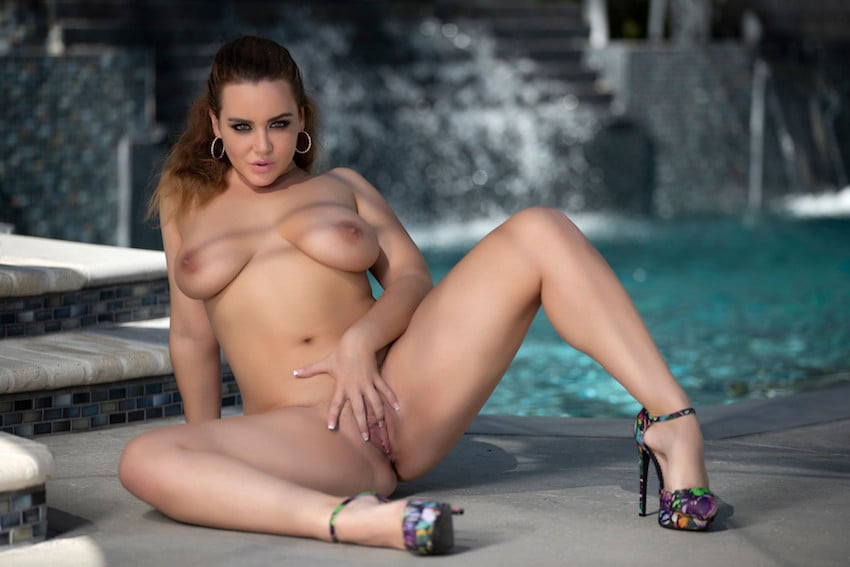 Born in Paris and raised in L.A., Natasha Nice has the right combination of class and attitude that turns her into the ideal for French porn stars. She started doing porn right after she turned eighteen. Natasha was that excited to get paid for being fucked. You see, sex is Natasha's favorite thing, and nothing would be better for her than making a career out of it. Because of her passion for her work, Natasha has been recognized with several AVN Award nominations. You might be surprised to learn that Natasha is also a student of Marine Biology and that she's a passionate reader.
Instagram: instagram.com/thenatashaxnice/
Twitter: twitter.com/benicenatasha
Tiffany Doll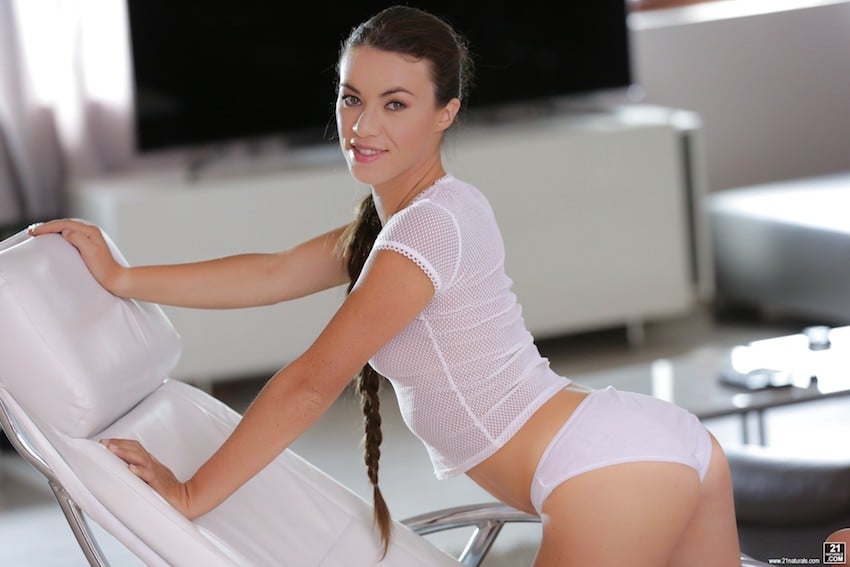 If you like a French pornstar for having a submissive style in her videos, then you should see the work of Tiffany Doll. She has fans all over the world noticing her, which is why she has appeared in videos in Europe and in the States. Tiffany travels to different countries just to taste some of the biggest and tastiest cocks out there. Don't let her sweet and innocent face deceive you because Tiffany likes to get fucked hard and dirty. She loves to try some very kinky stuff that other performers might be unwilling to do. That's why she has gained a significant amount of following.
Twitter: twitter.com/tiffanydollxxx
Ava Addams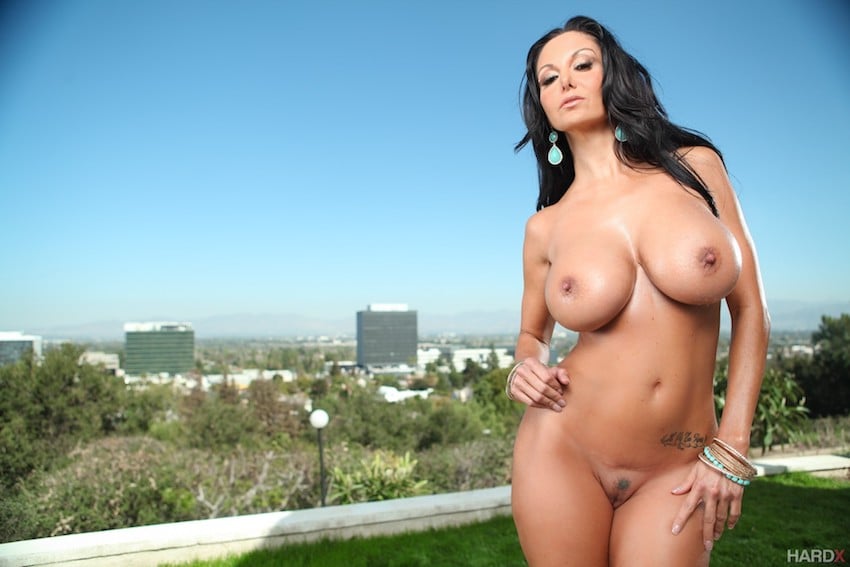 Ava Adams has a voluptuous body and massive tits that are perfect for porn movies. But what really distinguishes Ava from her contemporaries is her performance when doing videos. She shows passion and energy that cannot be matched by other French pornstars. She does not really have to act when she is shooting one of her scenes because Ava really loves having sex. That is one of the things that she is passionate about in life. Ava loves it when a long fat cock is sliding in and out of her wet pussy. Because of her performance, she has gained the status of a legendary performer and has even managed to earn awards as recognition.
Instagram: instagram.com/theavaaddams/
Twitter: twitter.com/avaaddams
Anissa Kate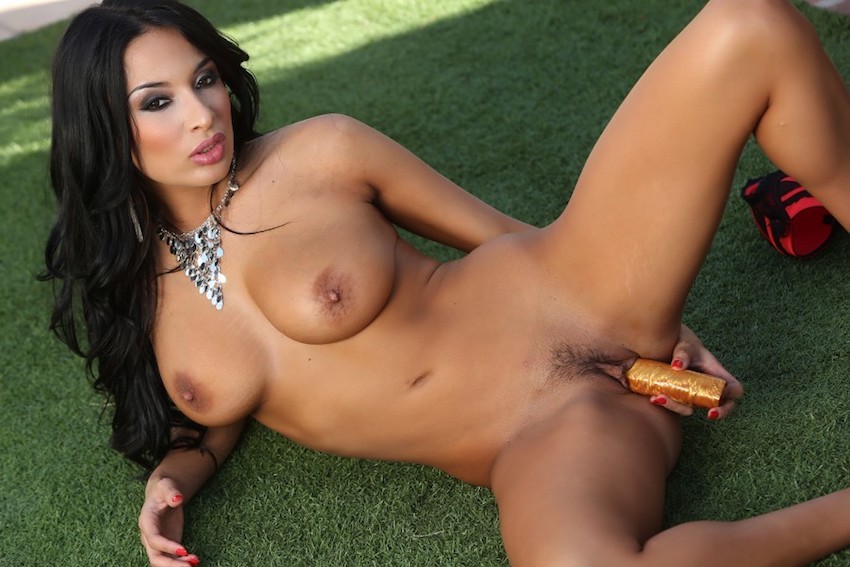 When you see Anissa Kate's beautiful face, you cannot help but wonder how this goddess of a French pornstar got into the adult film industry. Not that anyone's complaining, but she's just so beautiful that you would think she would try something else other than being stuffed full of dicks in front of the camera. It turns out that Anissa really does have an unusual journey. She became interested in doing porn videos after she became obsessed with watching documentaries about the porn industry. Anissa saw the lifestyle, and she wanted to give it a try. Now, Kate's living her dream, and she has millions of followers all over the world.
Instagram: instagram.com/cindyshine.official/
Twitter: twitter.com/anissakate
Lou Charmelle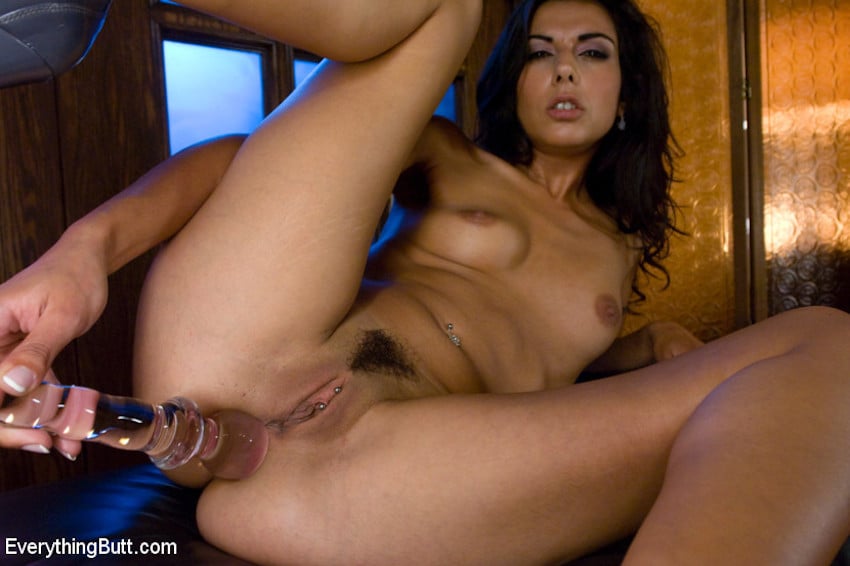 There is something special about French porn stars that make dicks around the world extra hard when watching them. Maybe it's their sophisticated air or their willingness to do all kinds of perverted sexual positions. Lou Charmelle has that usual French girl appeal. She sure is elegant and classy, but at the same time, she's a horny slut too. She loves being fucked doggy style and she likes getting it in the ass as well. With her beautiful eyes and gorgeous hair, this beauty can make any guy horny. Lou's performance has been recognized by being nominated for the Female Foreign Performer of the Year by the AVN Awards.
Twitter: twitter.com/lcharmelle
Claire Castel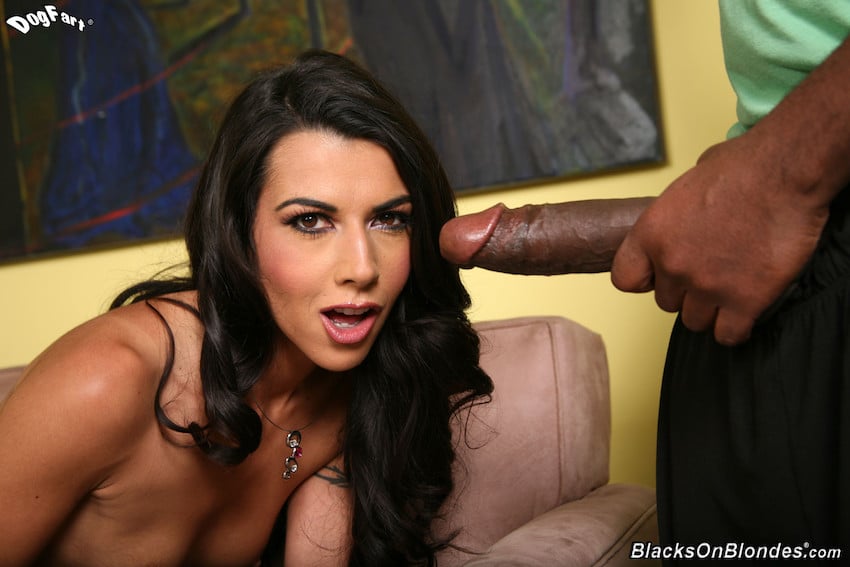 Born in Bordeaux in 1986, Claire Castel is the favorite pornstar from France of a lot of porn enthusiasts all over the world. She has a certain style of kissing and sucking dicks that has caused a lot of premature ejaculations to happen. Don't be fooled by her being French and all. While she might seem like posh and elegant, she is also a depraved slut who needs to have all her holes drilled by stiff cocks all the time. When Claire turned eighteen, Claire decided that she would try her hand at doing porn. She got in touch with porn producer Marc Dorcel, and the rest was history.
Instagram: instagram.com/cindyshine.official/
Twitter: twitter.com/castel_claire
Nikita Bellucci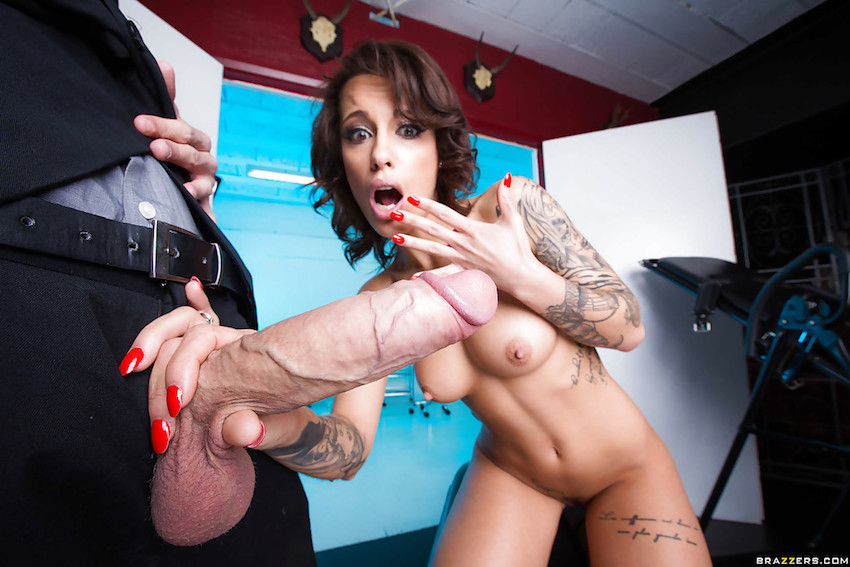 Have you ever noticed the connection between French girls and exhibitionism? They just love to show off their pussies in public. Take Nikita Bellucci for example. This brunette pornstar likes doing it in public or exposing herself to some random guys. She really gets wet at the thought of getting caught, and it shows with some of the scenes that she has done. Not that there's anything wrong with that. In fact, it would be a lot better if more girls would be like Nikita and they would just be nonchalant about showing their pussies around, like it's no big deal. The world would be a better place.
Instagram: instagram.com/nikita_bellucci/
Twitter: twitter.com/nikitabelluccix
Joseline Kelly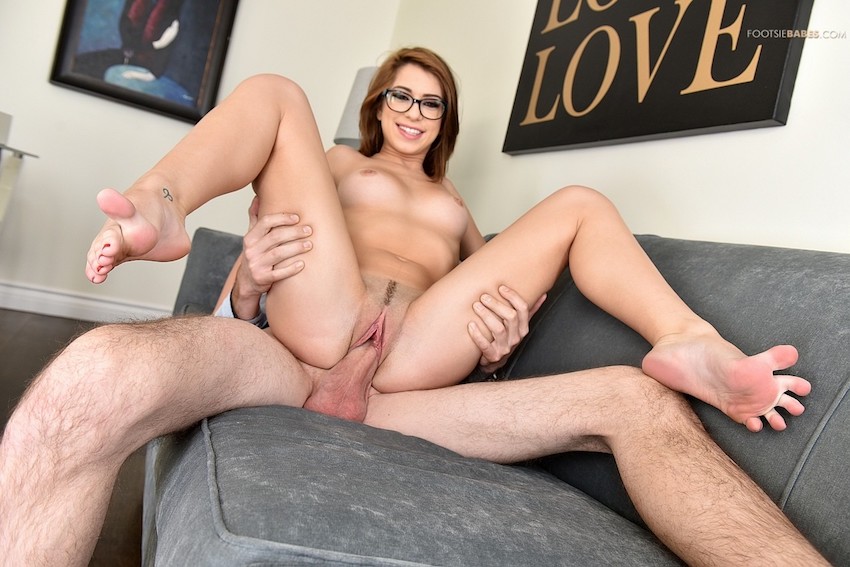 Are you looking for a fresh-faced French pornstar that you can jerk off to? If so, then you should check out the videos of Joseline Kelly. Her massive breasts, combined with her cute innocent face, has caused her to really rocket in fame. She's certainly causing a stir in the porn industry right now. When she's not shooting scenes, Joseline loves to party with other pornstars, and she can't help but get naughty then. If you're lucky enough, maybe you can see her when she flashes her tits in public. When the party is over, she wants to go home and be fucked by some massive dick. Maybe you can get fortunate and be that guy.
Instagram: instagram.com/xojoselinekelly/
Twitter: twitter.com/joselinekellyx
Alice Fabre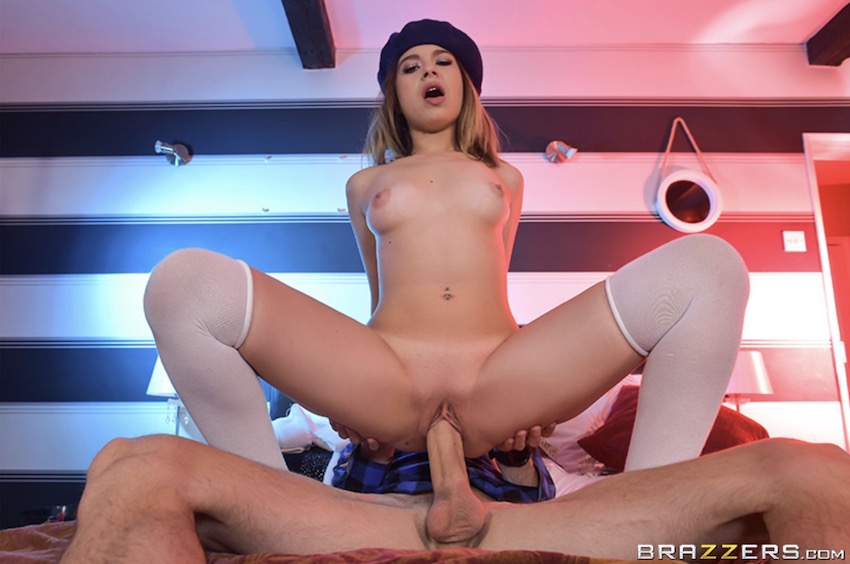 Once you see her appear on the screen, you are immediately blown away by Alice Fabre's hot and all-natural body physique. This French porn star is very appealing to the eye, especially when her mouth is filled with a massive cock or when she rides a shaft. While still in her teen, Alice already experienced a whole bunch of stuff related to sex. That said, the transition to the adult entertainment industry went pretty natural for this hottie. If you are down to enjoy yourself an adorable blonde french pornstar get naughty in front of the camera, search for Alice Fabre.
Eloa Lombard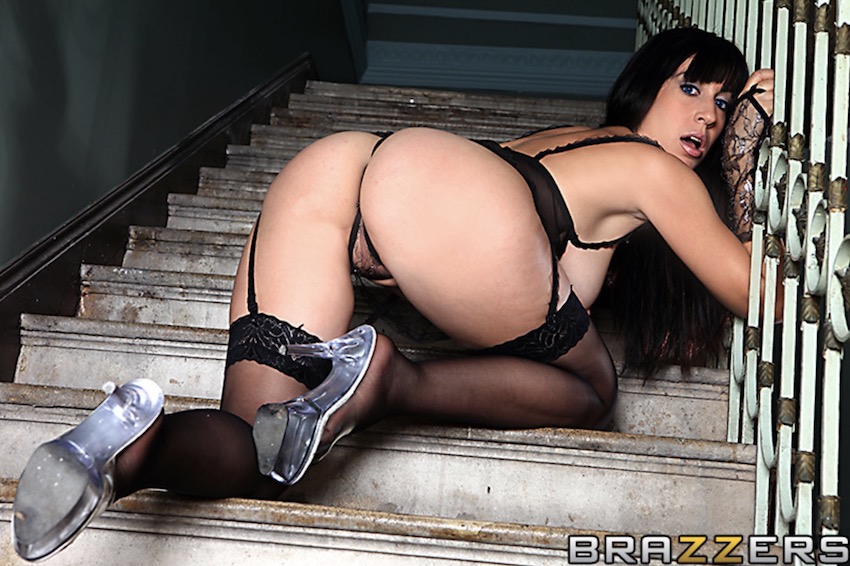 If you have not yet been to Paris, France, you better do yourself a favor and plan a trip. You will not regret it! However, you can also experience Paris through the one and only, Eloa Lombard, herself. This busty brunette adult actress was born on January 3, 1983, in Paris, France, and she happens to be a real slut who was meant for the Smut business. Needless to say, Eloa is an experienced woman who knows how to please your kinky desires. With each and every scene, she does whatever it takes to make an unforgettable appearance for your viewing pleasure.
Mina Sauvage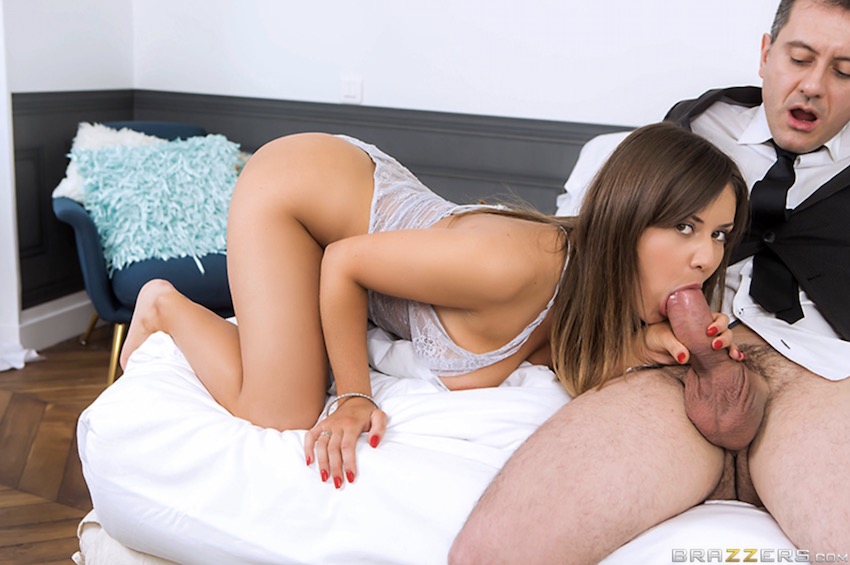 The curves, the nice boobs, the trimmed bush, yes, that's what's up when it comes to Mina Sauvage, a smoking hot French pornstar. She looks very glamorous in erotic lingerie, however, once you give her a big dick to play with, the perverted animal comes out of her immediately. Being fully aware of her terrific assets, Mina likes to be watched, meaning, she is perfect for the camera. Whenever she performs, she lets herself loose, enjoying the scene, the love vibes, the horniness, the cock, everything. And when she climaxes, boy, is that a real orgasm that she cannot fake.
Instagram: instagram.com/minasauvage/