We bring you a hand-picked collection of the hottest, sexiest and most amazing curly hair pornstars. If adult actresses with beautiful, almost glamorous hairstyles are your cup of tea, you sure did come to the right place.
These are some of the most well-known porn performers out there, always down to get the action going for their loyal fans. Some are ebony and some are white, some have freckles and some enormous boobs. Then again, some are real mature superstars while the others are avid teens who are down to ride the most gigantic dicks. Hint: you will also find some ginger pornstars in the list below.
Instead of scouring the web, keep on scrolling and enjoy the amazing babes that we have here for you. Not a single one ever disappointed; instead, they always surprise with each and every new XXX scene they have coming. If you are ready for the fun, do your own research and see them in action.
Like always, for science.
Top well-known curly hair pornstars
Aruba Jasmine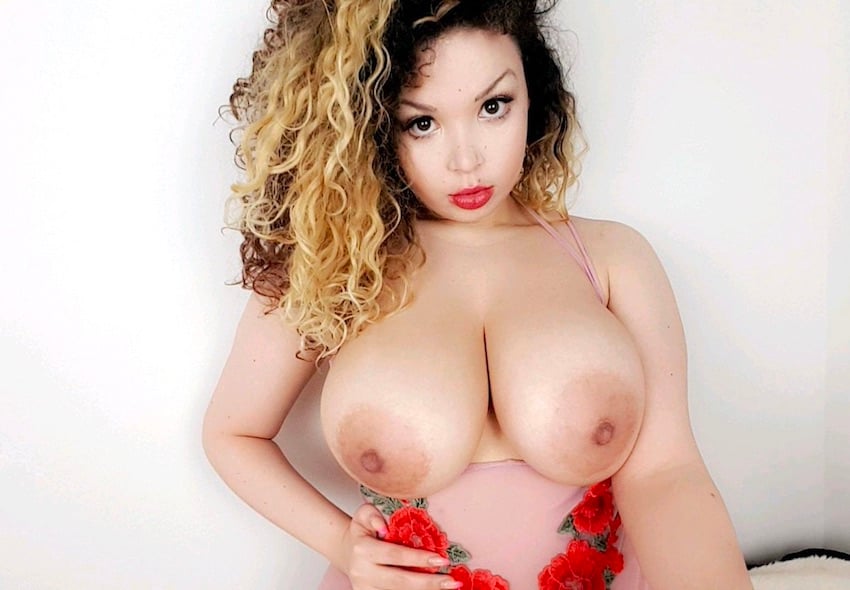 Aruba Jasmines is a curvy and curly pornstar who will take your breath away with her insane assets. And yes, that ass, those boobs, everything on Aruba is natural. There is definitely something super unique and mind-bending on this British babe that you cannot find on any other adult performer. Aruba is already in her early thirties, born on March 7, 1988.
First, Aruba Jasmine was a mainstream and commercial model. Slowly, she was saying yes to photoshoots with less and less clothing. Eventually, Aruba ended up doing nude modeling, but that's when the AHA moment hit her. She wanted more! When she finally got comfortable in front of the lens, showing off her plump body, Aruba Jasmine started doing girl-girl scenes and later boy-girl, too.
Instagram: instagram.com/aruba_juice/
Twitter: twitter.com/arubajasmine
Faith Leon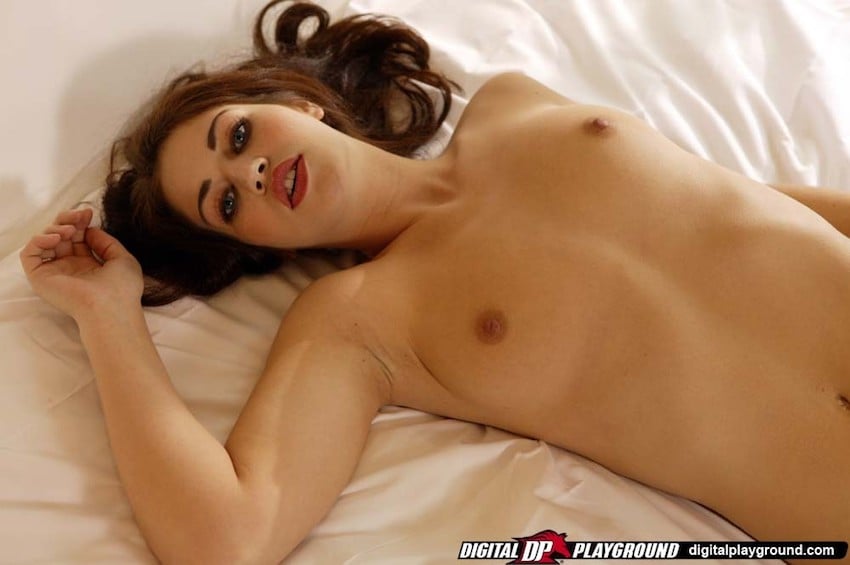 Faith Leon started doing porn films when she was still in her teens back in 2004. She has appeared in over two hundred movies since then. If you are into curly haired pornstars, with pretty eyes, then you will fall in love with Faith. She has been nominated multiple times for AVN Awards and has won twice. With her small ass, natural tits, and tall stature, she is a cut above the rest, and she looks like she belongs in the cover of a high fashion magazine. When she does her scenes, she likes to interact with others. That brings out the best out of her performance.
Twitter: twitter.com/faithleonxxx
Luna Corazon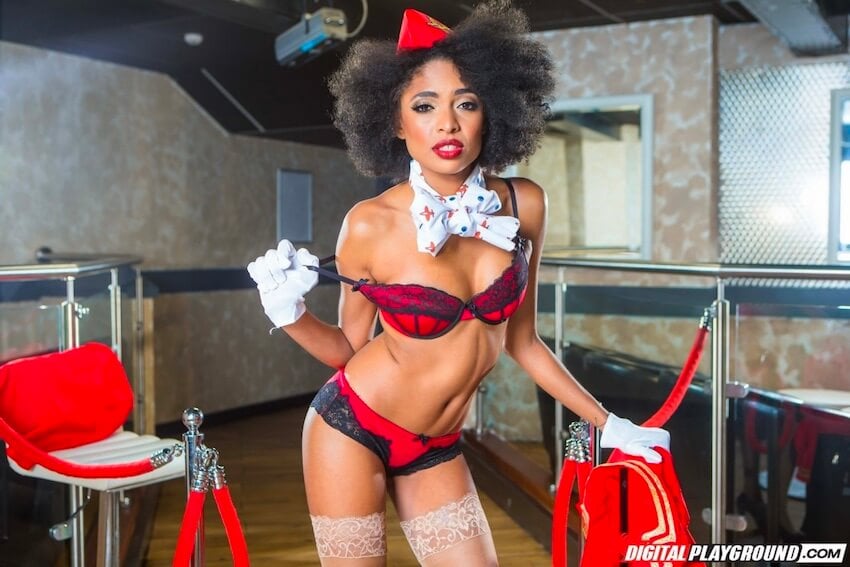 Luna Corazon is a stunning, beautiful and jaw-dropping porn performer from Sao Paolo, Brazil. To be entirely candid with you, she might not be fully involved in shooting XXX content anymore; still, Luna is an avid webcam model. At least that's what she says on her social media. Nevertheless, you can find tons of kinky material, experiencing that tempting body first-hand. I actually encourage you to do your own research on Luna Corazon, as you will not regret it. Moreover, Luna was born on March 24, 1989, published a book in 2015 and prefers to do her own thing by keeping it as real as possible. A must-see indeed!
Instagram: instagram.com/officiallunacorazon/
Twitter: twitter.com/onlylunacorazon
Marina Maya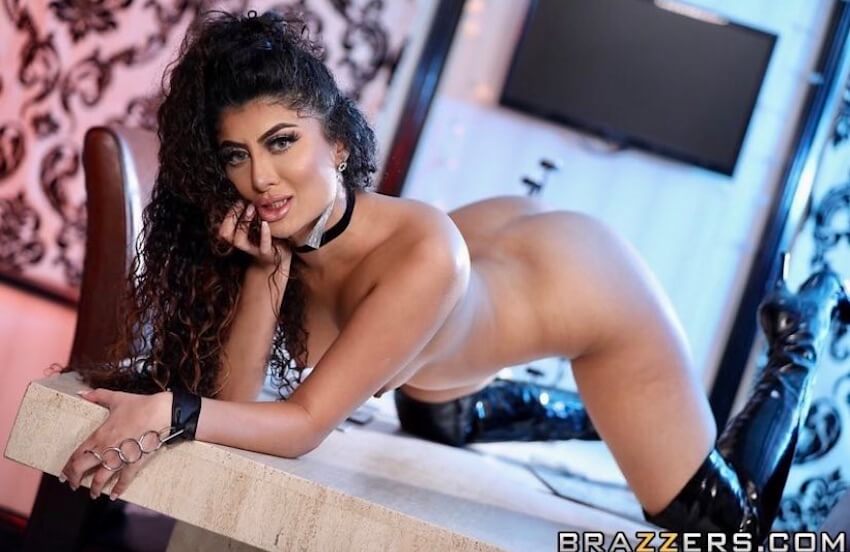 The exotic looks of Marina Maya hook you immediately. That is a fact! She is an Indian pornstar with curly brunette hair that truly make Marina exceptional. Keep in mind, she is actually from London, UK, and was born on July 17, 1992. Even though her body is just insane, I bet you will be all about Marina's gorgeous eye. They literally put a spell on you. In short, everything on Marina Maya is just spectacular. Not only that, but she looks even better once she sucks on a BBC or gets her fuck holes stretched and penetrated vividly. Marina truly makes me speechless every time I see her. WOWZA.
Instagram: instagram.com/marinaxmaya/
Twitter: twitter.com/marinaxmaya
Jayden Michele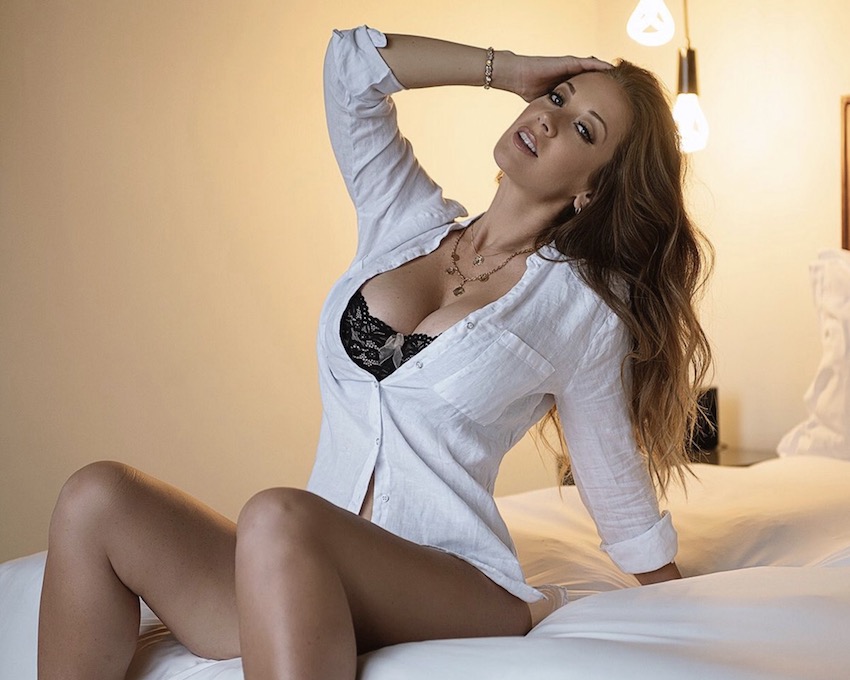 Jayden Michele started making a name for herself doing adult films while she was studying business. This curly hair pornstar, started to challenge the normal perception of the public when it comes to pornstars. She began to involve herself in the world of investments and enterprises. That does not mean that she's not passionate when she is being fucked in front of cameras. This California native has Cherokee, English, Norwegian, and Irish blood, making her an exotic treat. Jayden has jumped ahead of her peers by running a sex-comedy podcast, which has attracted even more fans from all over the world.
Instagram: instagram.com/jaydenmichele/
Twitter: twitter.com/jaydenmichele
Misty Stone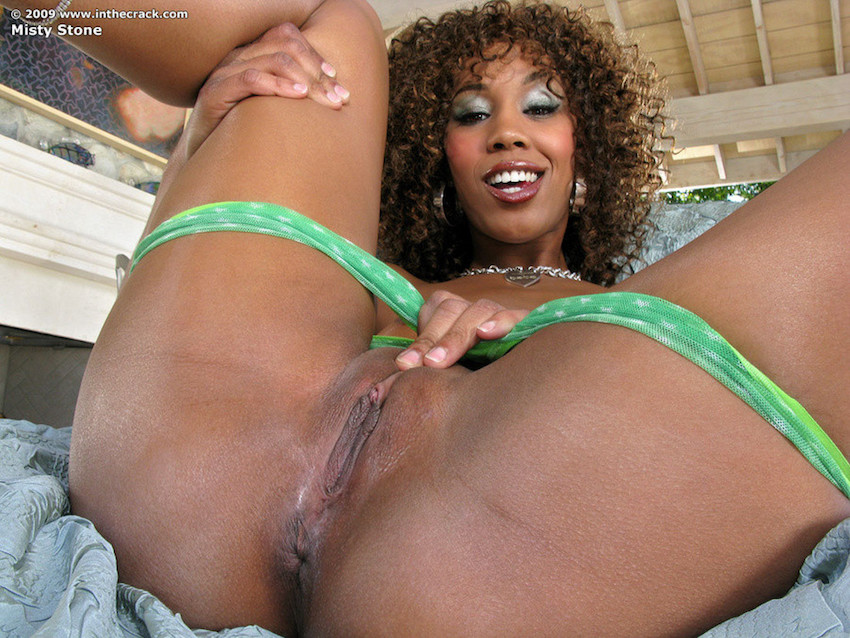 If you are into pornstars with curly hair, then you will love Misty Stone. She has a very nice complexion and a sculpted body. Misty is always smiling and laughing but don't be fooled by her sweet and easygoing demeanor. She's a maneater and can devour you in bed. Misty has natural tits that are topped with sweet little nipples that are a real delight and can be fun to suck on. Her facial features can really be enticing because she can lure you in. Once you have dropped your guard, she will move in for the kill. Just imagine her smiling face looking at you while riding your cock dry.
Instagram: instagram.com/mistystone420/
Twitter: twitter.com/mistystonexxx
Audrey Hollander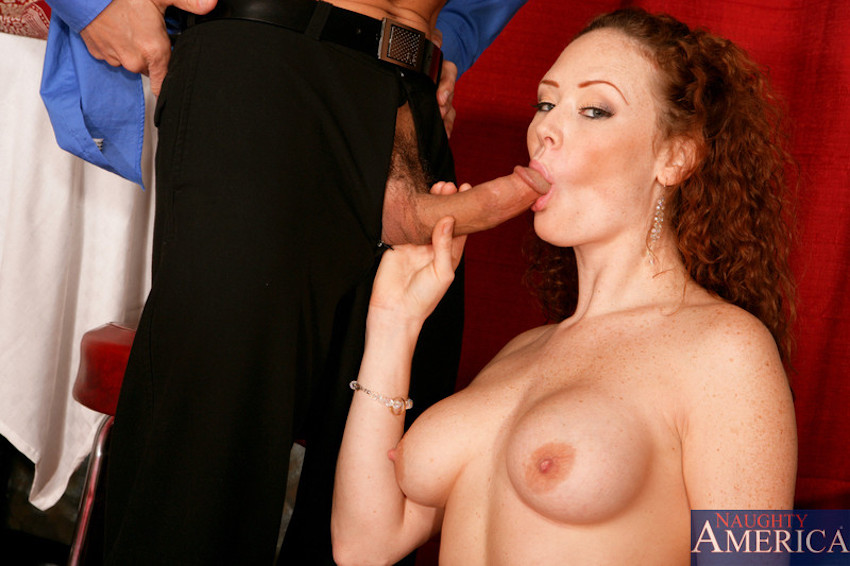 With her fiery red locks, Audrey Hollander is known as the Girl on Fire. This curly hair pornstar has won the love and loyalty of numerous fans all over the world. Audrey's life as a pornstar began back in 2000, when she met fellow adult film star, Otto Bauer. It was an instant attraction because Otto proposed to her immediately. They actually taped themselves having sex hundreds of times so Audrey can prepare for her jump into the adult film industry. Did it pay off! Now, she is one of the hottest pornstars in the industry and that's not just because of her fiery red locks.
Twitter: twitter.com/realaudreyxxx
Mia Malkova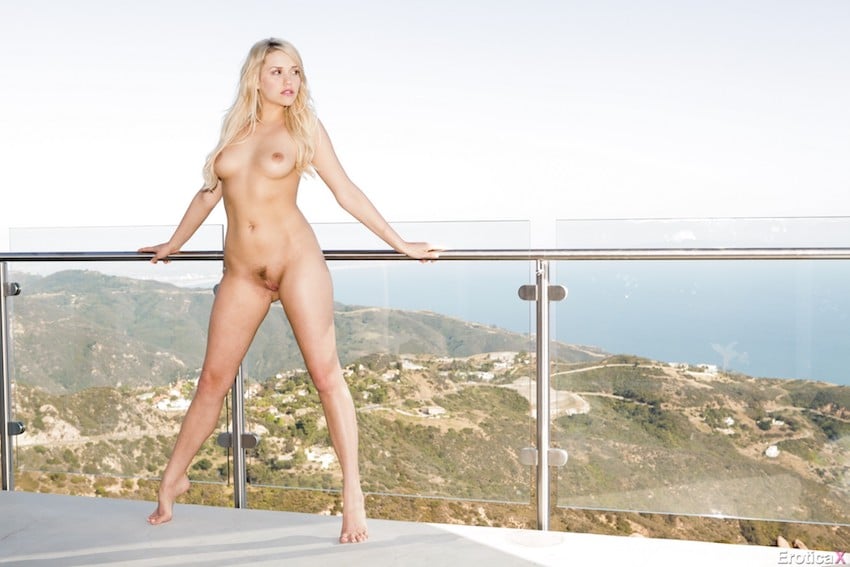 Mia Malkova is the fantasy California babe of so many guys out there. As one of the most famous curly hair pornstars working in the porn industry today, Mia is still just your typical girl, she loves to party and she likes to fuck, a lot. What makes her even more amazing is the fact that she's a contortionist. Mia can bend her body into all kinds of crazy positions while a huge dick is drilling her holes. That drives her fans crazy, making their dicks hard for her. With her perky and natural boobs and sweet smile, Mia is really your dream girl.
Instagram: instagram.com/mia_malkova/
Twitter: twitter.com/miamalkova
Cherie DeVille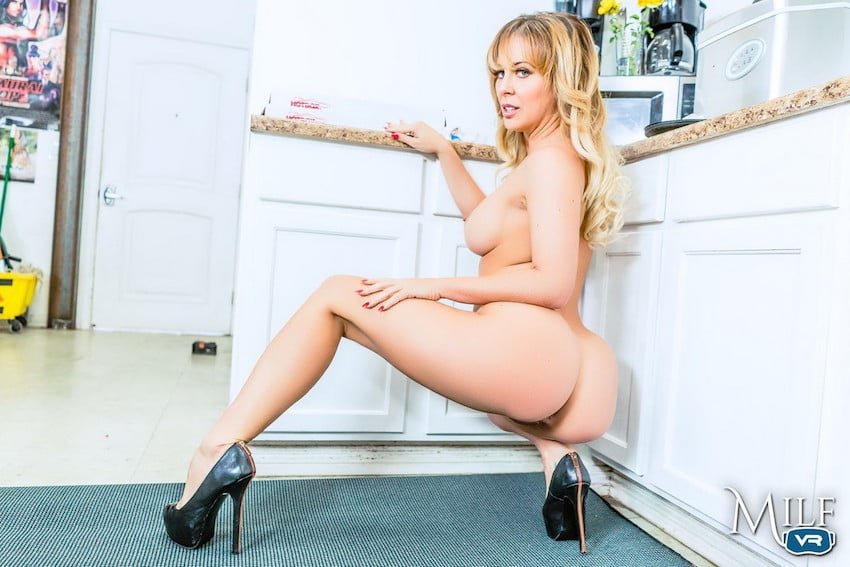 Hailing from North Carolina, Cherie DeVille really loves to show off her body whenever she can. She's a real tease, with her long legs, fake tits, and a really firm butt. Cherie has managed to become one of the top curly hair pornstars working in the industry today. She made her porn debut back in 2001. She was working mostly as a model back then and thankfully she decided that she would be making full-blown porn movies. Cherie loves to stay fit and that's not surprising since she's a former cheerleader, lifeguard, and ballerina. She can make all your fantasies comes to life.
Instagram: instagram.com/cheriedevillexo/
Twitter: twitter.com/cheriedeville
Lindsey Cruz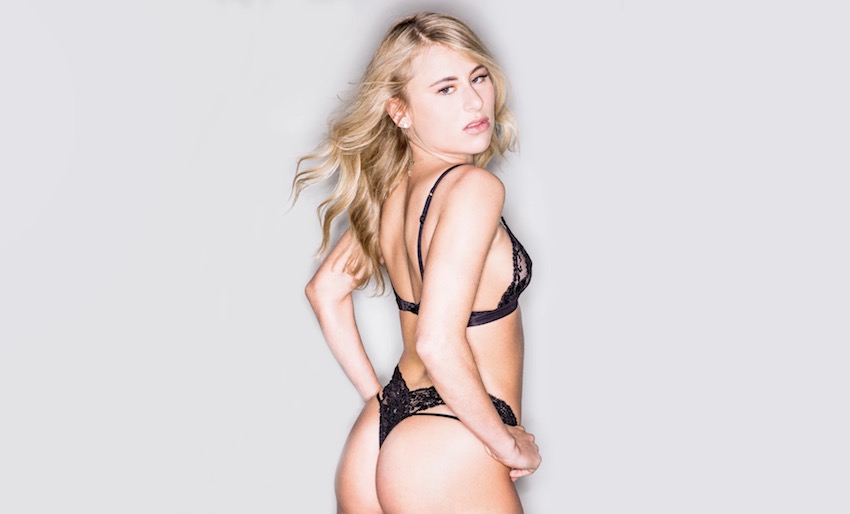 Talk about fresh! Lindsey started making porn movies in 2018, but she is already catching a lot of attention. This fresh-faced curly hair pornstar is known for making really hot web clips and VR scenes. She has already become a fan favorite, and she has even been nominated at the 2019 Span Bank Awards for the Countess of Contortionism award. Raised in California and in Oregon, Lindsey has been around a lot of places. She studied art in New York and Europe. In fact, she was still studying in Europe when she starred in her first porn videos. At first, she was doing some indie porn, but she moved on to more commercial videos, which is what most of her fans want.
Twitter: twitter.com/lindseycruzxxx
Ryan Conner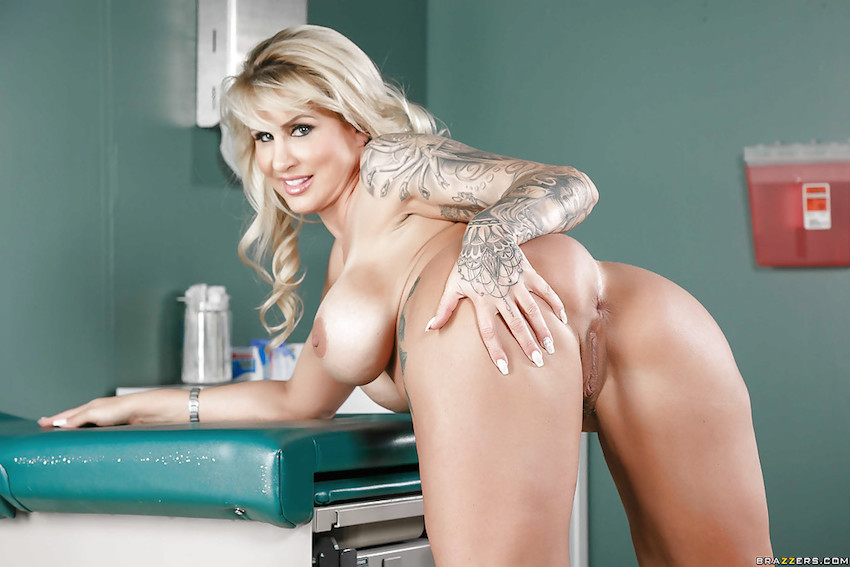 Ryan Conner is back and is ready to do more hardcore scenes. After taking a break from the porn industry for ten years, she's ready to take on more hard cocks in her pussy and her other holes. Her fans are eagerly waiting for her latest video so they can fap to her body. So, what did the leading curly hair pornstar in the industry do during her hiatus? Ryan worked on her musical career, and she would even shoot music videos that were almost porn. Anyway, the good news is that she's back and that Ryan is ready to do raunchier and even more depraved scenes just as before.
Instagram: instagram.com/ryanconnerofficial/
Twitter: twitter.com/ryanconner69
Eva Notty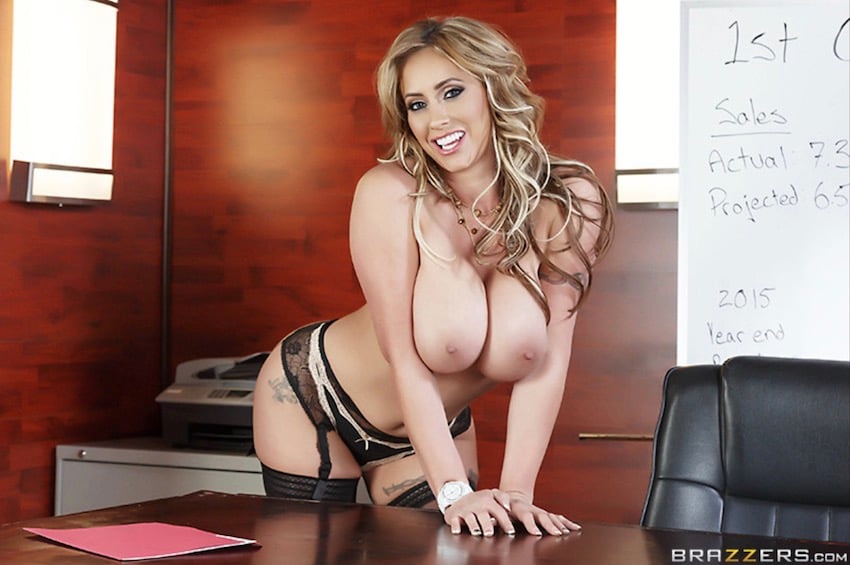 If you're a fan of massive tits, then you would love Eva Notty. This pornstar with wavy hair has mind-boggling 34J breasts that are just way too big to be contained. That's just one of the assets that have made her a favorite of fappers all over the world. You would be just as amazed with the rest of her body. On top of her awesome body, Eva is so horny that when she's shooting her scenes, she is able to give it her all. In each and every scene that she does, she shows her full passion. She has that energy which will drain all you.
Instagram: instagram.com/evanotty/
Twitter: twitter.com/evanotty
Julia Ann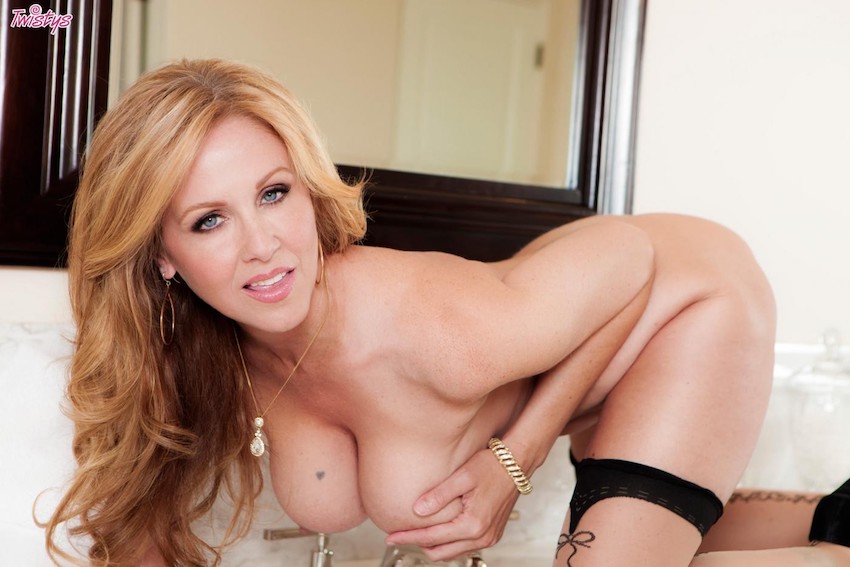 Perverts have been jerking off to Julia Ann since the 1990s. With her bouncing boobs and sexy body, this curly hair pornstar has been the making dicks hard longer than most adult film stars. Julia used to be a stripper and model. She moved to Hollywood in order to become a pro mud wrestler.
Yes, you read that correctly, a mud wrestler. It was a good thing that she decided it would be better for her if she just went straight to doing porn. With decades of experience in making guys cum, Julia still has the body and the moves to please you.
Instagram: instagram.com/therealjuliaannlive/
Twitter: twitter.com/therealjuliaann
Ella Hughes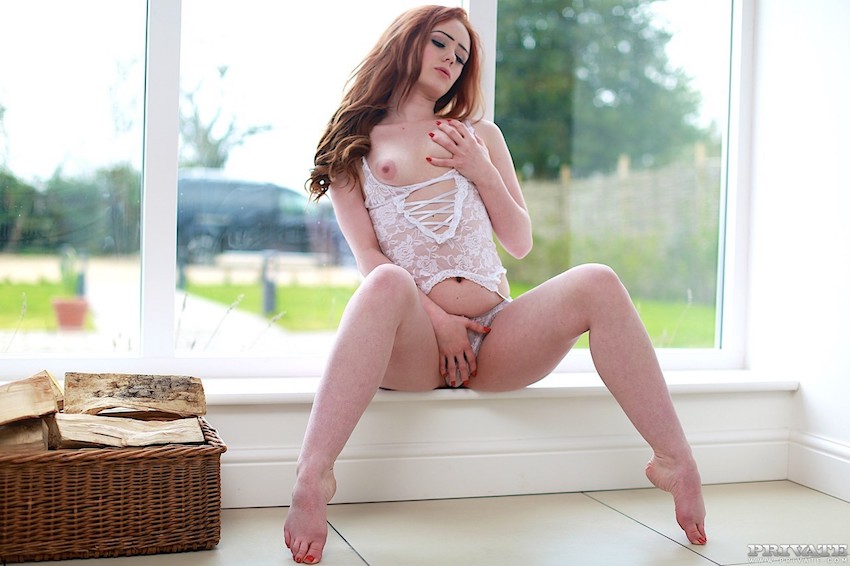 If you like perky curly hair pornstars then you will love Ella Hughes. This fine redhead is just as fiery as her locks. With her delicate features and creamy soft skin, you will fall in love with her. Ella has that cute and innocent look that makes all the naughty things that she does in front of the camera a thousand times raunchier. She first started out by being a model. Ella made progress from being a commercial model, to fetish model, and finally, a pornstar. She is very passionate, especially when she is shooting some hardcore porn scenes. You would be surprised to see just how freaky she is.
Instagram: instagram.com/hughesthatgurl/
Twitter: twitter.com/ellahughesxxx
Justine Joli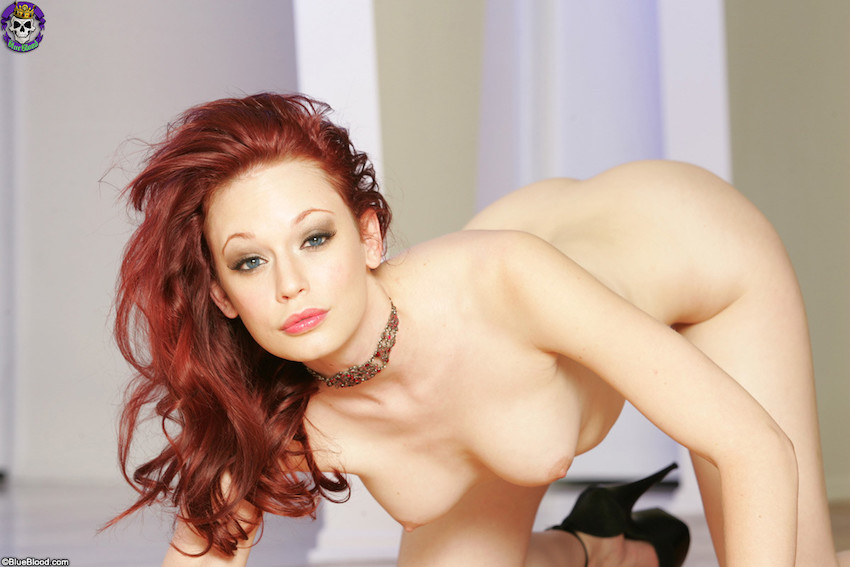 One of the top curly pornstars working in the industry today, Justine Joli, is a real sweetheart who has won the hearts and dicks of fans. Justine started in the early 2000s by appearing in adult magazines like Penthouse. She has been noted as a girl-to-girl actress and is a bisexual in real life. Justine has even appeared in some BDSM porn videos. Justine is one of the few pornstars who have managed to get a mainstream career. She has starred in a television show and has even appeared in a play. Unfortunately, Julie has said that she has retired from doing porn.
Twitter: twitter.com/justinejoli