We are finally in the last week of January, and who better to celebrate it with than Erica North. I just recently stumbled across this 22-year-old hottie, and I am still blown away by her beauty. Needless to say, Erica is to die for! She looks so grown up and experienced, yet she is in her early twenties.
If you are down for big boobs, nice rack, pretty smile and a babe of a tiny frame, Erica is the one. Whoever is not yet following this lovely lady on Instagram, you better do it immediately. I would also highly suggest you hit her up on Twitter, too, as there is even more sexy content that Erica North publishes.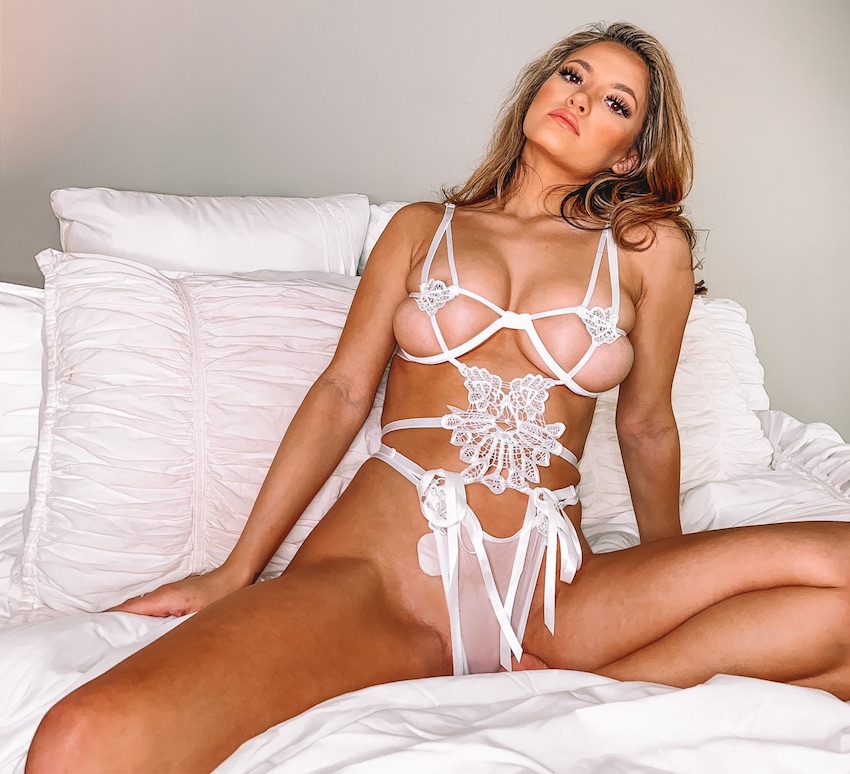 One thing is for sure, Erica does not mind going close to nude. In fact, she even gives a sneak peek at her nipples every now and then. However, since she likes to wear see-through tops, dresses and lingerie, you will see a lot of Erica North.
You might notice that she has this white patch around her lower belly area. And if you are familiar with what that is, well, see her story highlight.
Ah, let me just share it here with you. It is a Xulane patch that helps Erica with not getting ovarian cyst.
Anyhow, we are still here pretty much only because of the fact how insanely beautiful Erica North is. No matter if she is in a bikini, erotic lingerie, tight dress or naked, whatever the case, Erica always looks absolutely phenomenal. And some of that lingerie that she sports is really something!
I am 100% certain that Erica visits the gym frequently. I mean, did you see those abs?! What I also know is that she is from Oregon, practices a milk diet and is a massive fan of McLaren.
Now let's bring things forward with some hot pics.