If you have ever dreamt of fucking your favorite pornstar, now you can, thanks to Fleshlight girls.
While there are already a whopping 47 of them at the time of writing this, we decided to hand-pick eleven of the hottest.
These sexy and one of the most popular adult entertainment performers offer you to fuck them in their asses and pussies as hard as you want. The outstanding molds of their sex parts are to die for.
If you haven't yet tried a Fleshlight aka a masturbator in your life, you better get yourself one as soon as possible. Add some lube, and the epic experience begins.
Do you know what's best?
You can repeat the process over and over again. Keep in mind, the Fleshlight girls' products are very durable. You can also carry them with you pretty much everywhere you go.
One friendly advice: after each use, take some extra time and clean it afterward. This way, you can truly keep it for a lifetime.
Moreover, if you fancy fucking several pornstars at the same time, get yourself other Fleshlights, and you can easily have a threesome, a foursome, heck let them gangbang you.
The best Fleshlight Girls for an epic experience
Emily Willis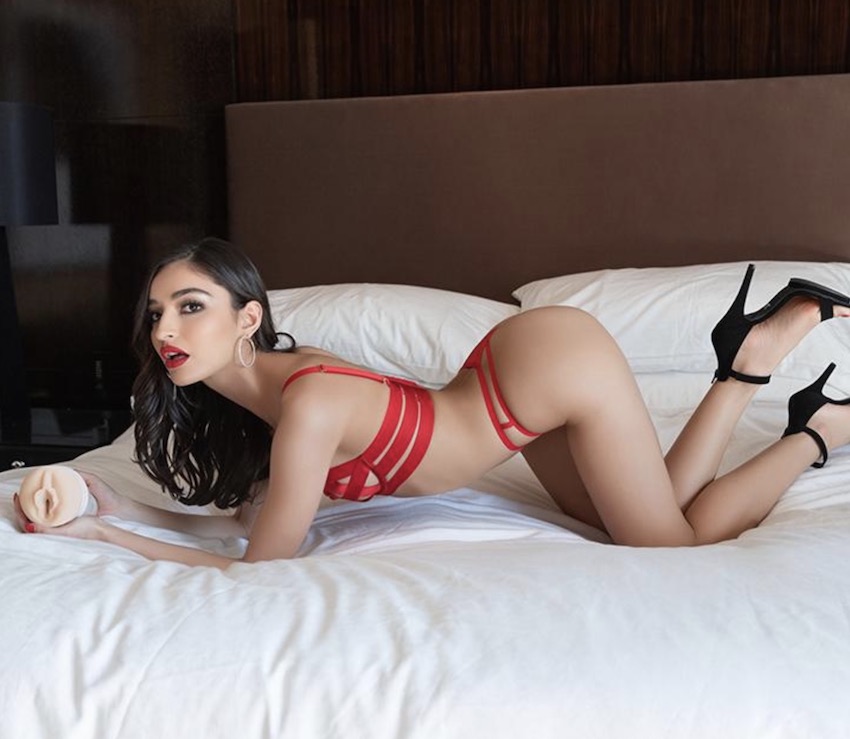 While Emily Willis only started shooting porn in 2018, her fame skyrocketed quite quickly. After all, having her signature Fleshlight is pretty big of a deal, right? This Argentinian hottie can now be all yours for fucking. Emily is an exotic lady of glamorous looks who puts a spell on everyone with her mesmerizing brown eyes. She is all about squirting and taking things to the next level when it comes to sex. With that in mind, you know that her Fleshlight is a must-try, as Emily Willis will have you orgasming in no time at all. Especially if you put on some of her best XXX scenes.
Emily Williss Fleshlight: Get Yours Now
Ella Hughes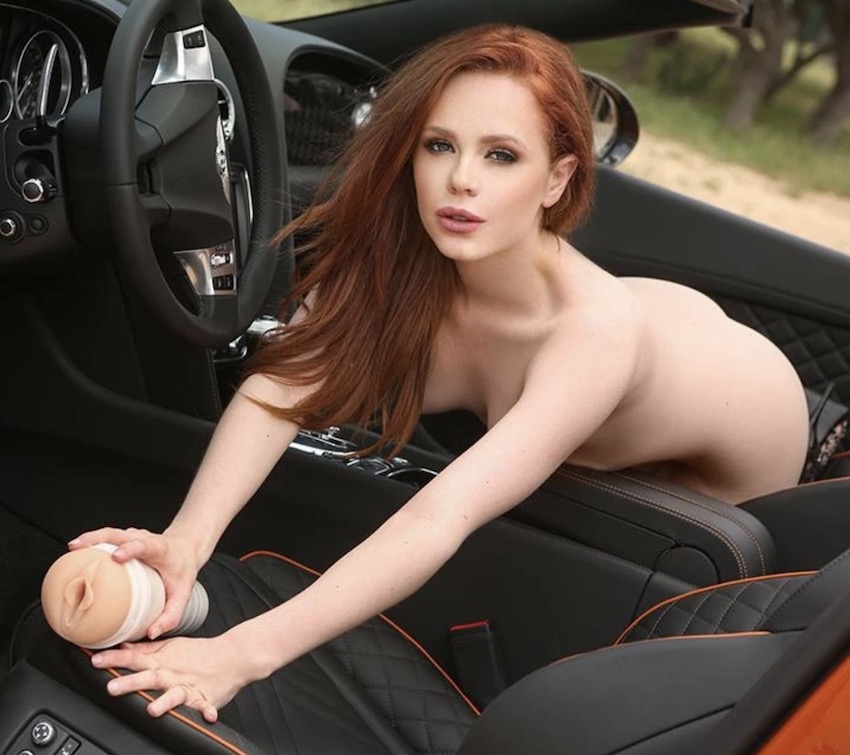 One look at this petite redhead with her sexy blue eyes and B cup tits is more than enough to fall in love with her. It's no wonder that Ella Hughes gave up a life of lawyering to become a Fleshlight girl. She was born on June 13th and stands at 5' 1". Ella weighs a very appealing 120lbs, and her figure measures in at an absolutely perfect 32-24-33. She went to law school and just couldn't manage to make her ends meet. It didn't take her long to realize that the long hours and stressful work was nowhere near as fun as just having sex all day. Her fleshlight has cute little lips and waves of pleasure that lead to ribbed outer edges for the Ella Hughes experience.
Ella Hughes Fleshlight: Get Yours Now
Mia Malkova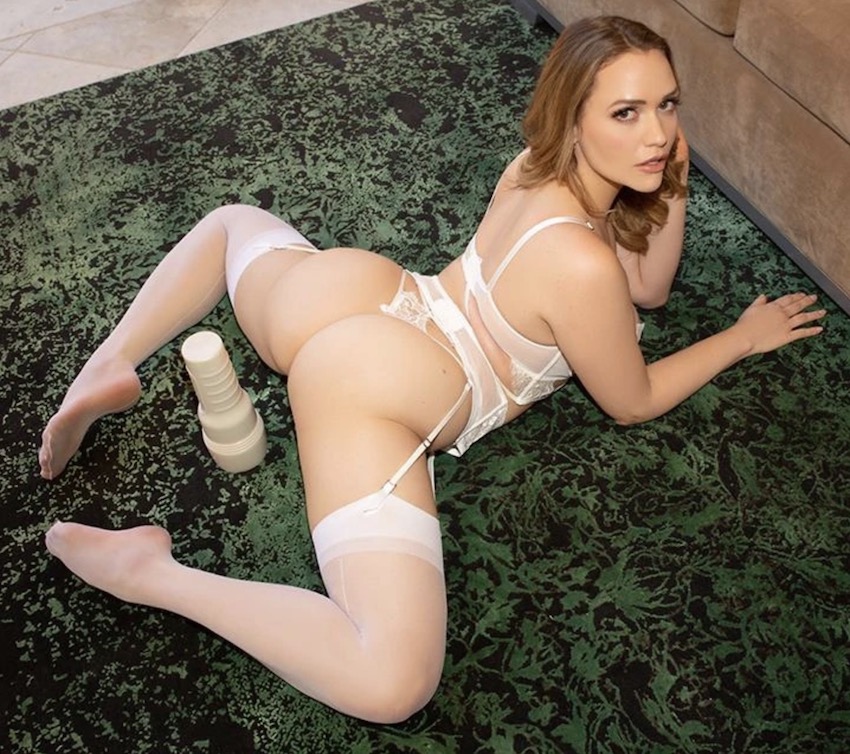 Mia Malkova is the total package and that's exactly what she offers up to you as a Fleshlight girl. This gift to the world was born on July 1, 1992, and started out working in fast food and stocking shelves. One look at the curvy body and 36C tits on this 125lbs babe getting on a ladder or behind a register made everyone do a double-take. Her light brown hair and hazel eyes could make you buy anything, but that wouldn't be her path. Her 5' 7" body was destined for porn and she's always made sure to offer up every hole on camera. Feel the beaded tentacle sensations of Mia's vagina or the constricting curves and lusty spirals of her butt and you'll see why.
Mia Malkova Fleshlight: Get Yours Now
Stoya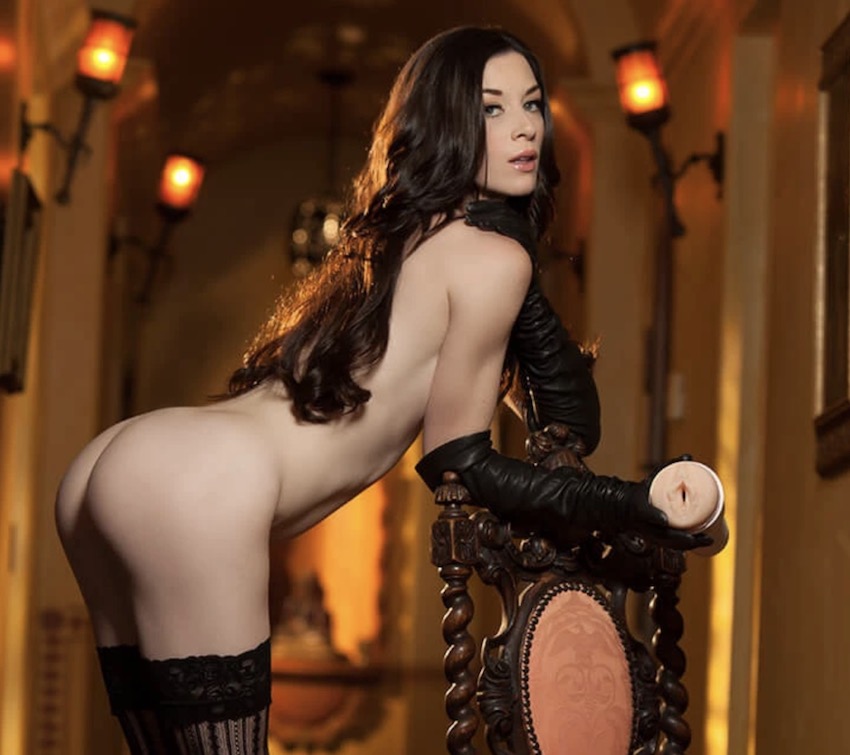 You can always tell that a person is super famous when they only go by one name. That's what you get with Stoya. She was born on June 15th and started making waves in the adult world at the age of 19. She started out slowly by posing for nude artworks. It's no surprise due to her amazing skinny body, tiny 32B tits and weight of just 120lbs. Stoya made her way into the porn world as an alt girl with sexy hazel eyes and pale, flawless skin. This perfect, BDSM loving Fleshlight girl is now offering up both of her love tunnels to you. Her vagina starts off with three rings of bumps and her butt gives you tight sensations as the entrance to her world of pleasure.
Stoya Fleshlight: Get Yours Now
Riley Reid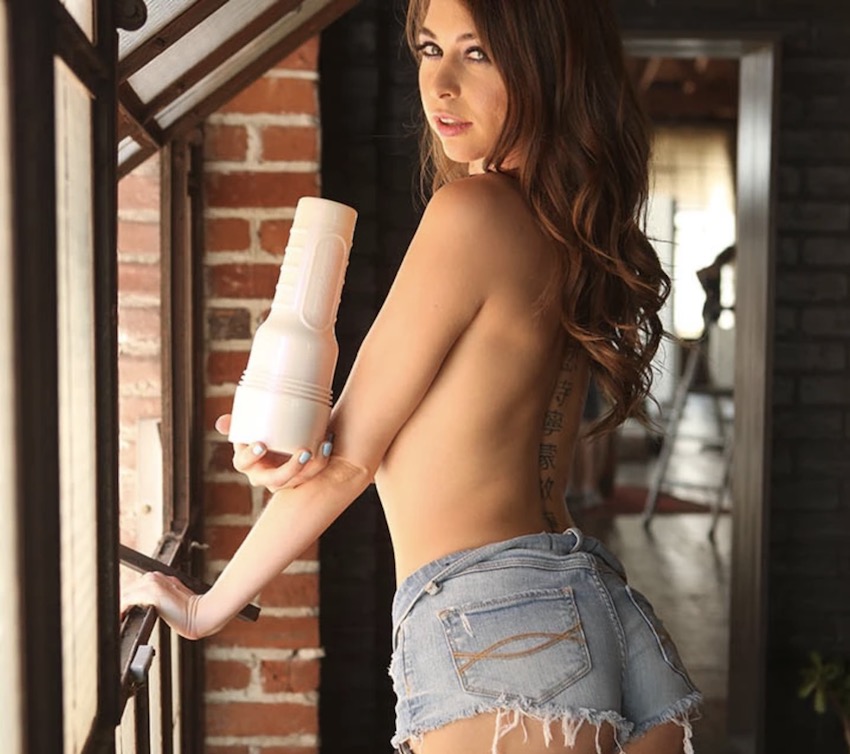 Few porn stars are as well-known as Riley Reid. She's gotten her juices all over the adult industry, and she's never even considered slowing down. Now she's making her mark as a Fleshlight girl. No one on the planet is complaining about it. Just take a look at her tiny and natural 32A tits on top of her 107lbs frame, and you'll be ready to do anything for this hazel-eyed beauty. Riley was born on July 9, 1991, and stands at 5' 4". Now she's inviting you deep inside that body. Her vagina is molded for ribbed pleasure, and her butt comes equipped with unique pleasure pockets to let you feel every inch of Riley's tight little body.
Riley Reid Fleshlight: Get Yours Now
Madison Ivy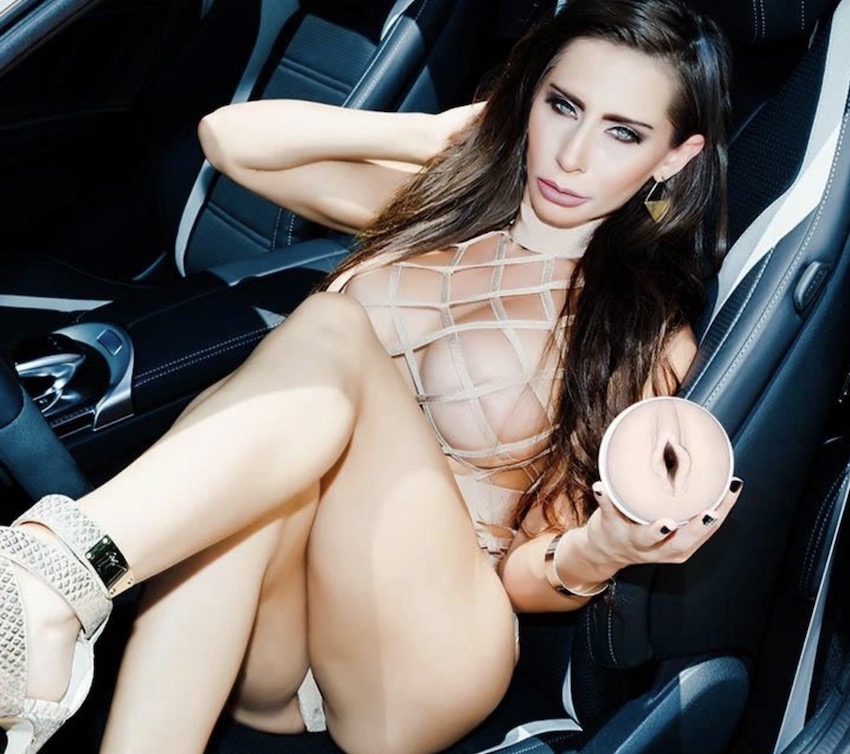 Madison Ivy was made for porn, and there was never any question about that for her. She's a true nymphomaniac who's always trying to have sex with every man and woman she comes across. Madison was born on June 14th and weighs in at just 96lbs. This 4' 11" Fleshlight girl is as petite as they come and her holes reflect that. The only big thing about her are her 32DD tits and her giant green eyes. From her puffy pussy lips to her pleasure nodules and undulating chamber, her vagina is ready for filling. For the ultimate in pleasure, treat yourself to the honeycomb vortex and chamber of nodules that Madison's tight and tiny little butt has to offer.
Madison Ivy Fleshlight: Get Yours Now
Eva Lovia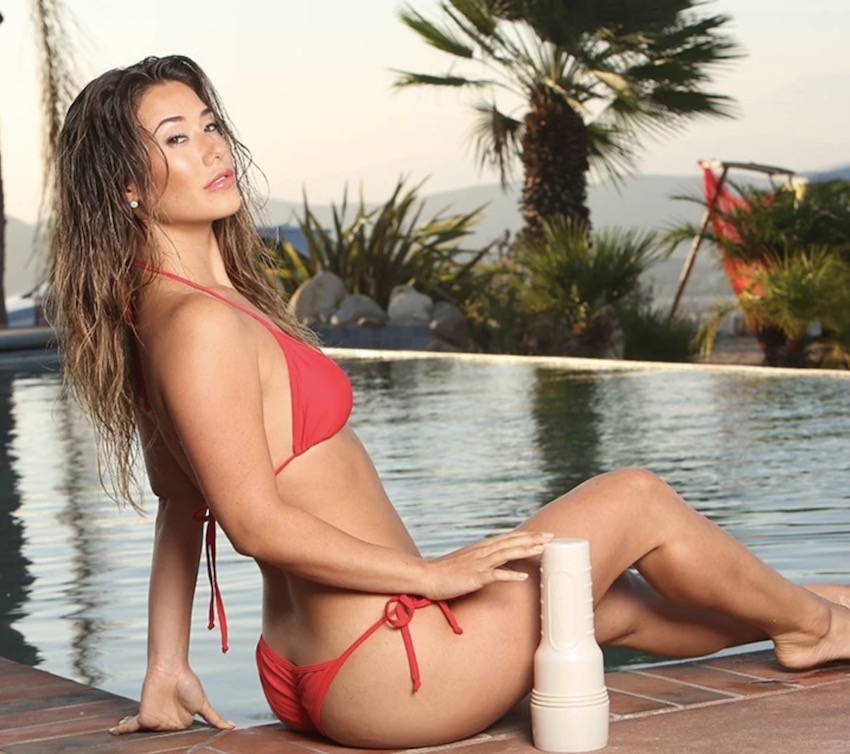 There's no better mashup in the world than what you get with Eva Lovia. She's half Japanese, half Spanish and all pleasure. She was born on May 29th and weighs in at just 114lbs. Consider her height of just 5' 3" and you get a petite package with brown eyes and satisfying 32D tits to play with all night long. Her vagina is just as sweet as the rest of her and her pleasure nodules will leave you trembling as you stare at the tight body that this Fleshlight girl has to show off to you. Then push your way past Eva's tight butt entry and explore the tight and twisting passage ways to explore every inch of this tiny beauty.
Eva Lovia Fleshlight: Get Yours Now
Dillion Harper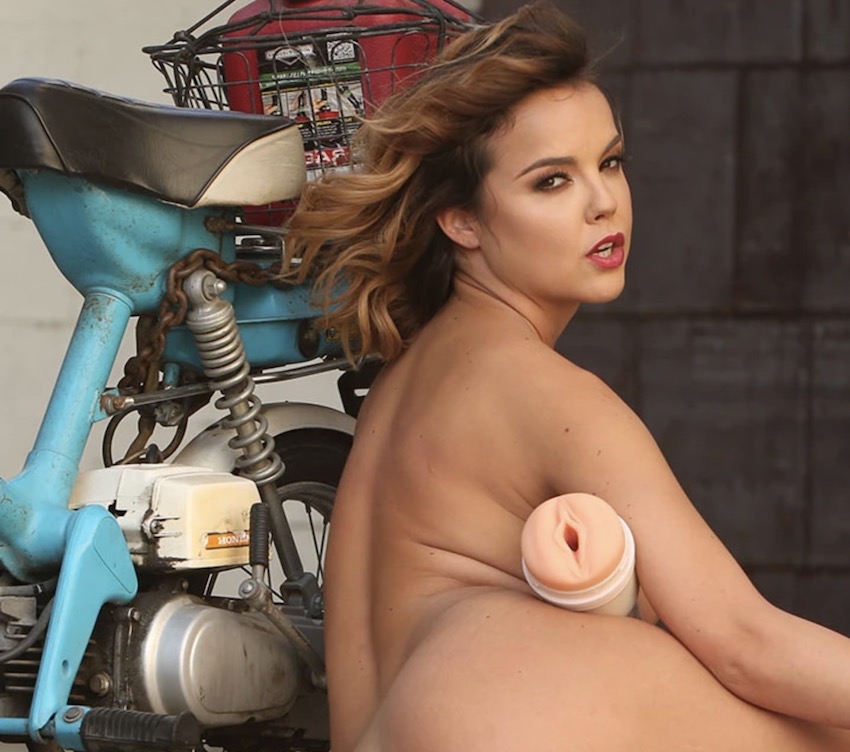 Imagining Dillion Harper without seeing her as the definition of the word "sweetheart" is next to impossible. This Penthouse and Hustler cover girl was born on September 27th and spent her early life in Florida. Once it was clear that her petite 110lbs, 32D cup tits and brown eyes couldn't be passed up by anyone, she moved all 5' 5" of herself out of the state and into the world of adult entertainment. The spunky blonde is now adding to everything she already offers by becoming a Fleshlight girl who can drive you insane with pleasure. Dillion's vagina is a tight and twisting wonderland of pleasure. Her butt is filled with tiny chambers and textured walls to give you shivers.
Dillion Harper Fleshlight: Get Yours Now
Adriana Chechik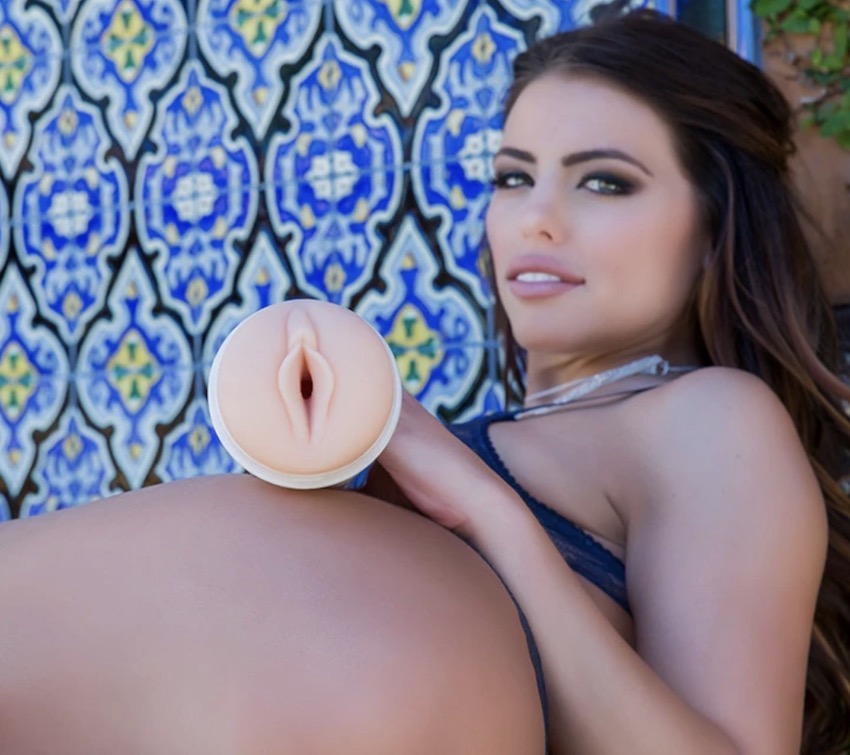 Adriana Chechik looks like a sweet and innocent girl who always has a naughty secret to keep. It's lucky that her gorgeous green eyes are so telling, or you may never know that she's been making porn since the age of 22. She was born on November 4th and weighs in at just 118lbs. Her height of 5' 4" is in harmony with her perfectly sculpted 32B cup tits. Now she wants to share all of herself with you as a Fleshlight girl. Adriana's vagina comes with tight and supple pleasure nubs and wave after wave of sensation. For the ultimate exploration of Adriana's every secret, slide into the tight vortex and hyper realistic flesh of her perfect butt.
Adriana Chechik Fleshlight: Get Yours Now
Alexis Texas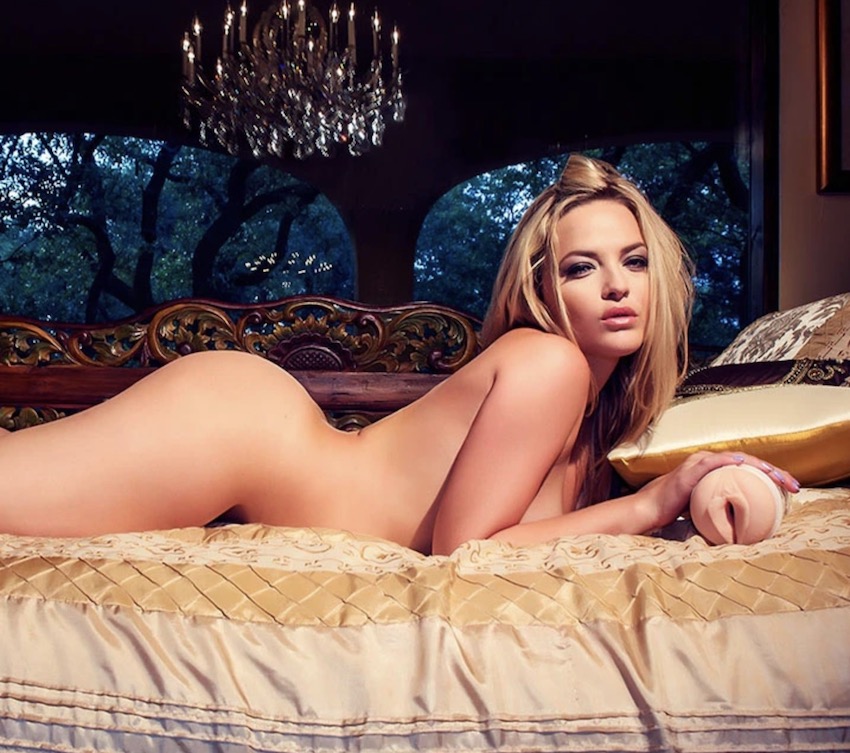 Alexis Texas is a southern girl who loves to play with her south entrance. She's a backdoor girl and always will be. She was born on May 25th and has more than enough awards to let everyone know that she's not kidding around. She weighs in at 145lbs and she takes pleasure seriously. Her 5' 8" height, 34 C cup tits, blonde hair, and blue eyes prove that not everything is bigger in Texas. Sometimes the girls are petite and their holes are tight. Such a special lady deserves a special vagina and this Fleshlight girl is no exception. She's more inviting that any other girl with a relaxed entrance that gradually tightens. Alexis's butt is a severe twister that leaves no man unfulfilled.
Alexis Texas Fleshlight: Get Yours Now
Annika Albrite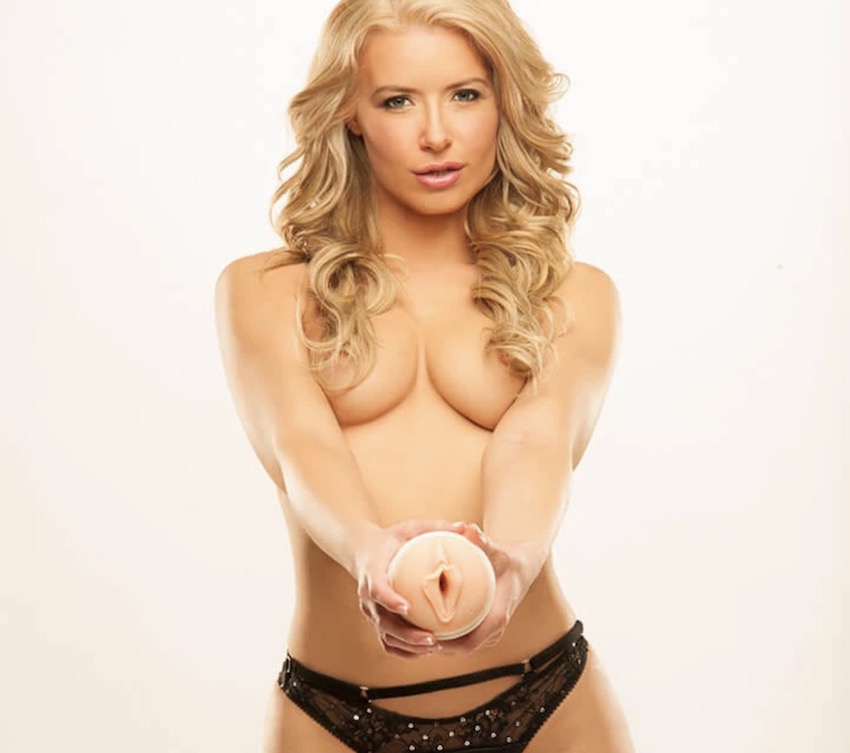 Anikka Albrite is much more than a sex kitten. This blonde and blue-eyed bombshell was born on August 7th and started things out as a lab technician. Luckily, she decided to start making a difference with her 5' 6" and 125 LB body as well as with her brain. Her perfectly petite figure is topped off with her natural 34 B cup tits. She uses it to make her award-winning porn during the day. On the other hand, you will find Anikka enjoying studying molecular biology at night. Now she's also a Fleshlight girl and the mounds of her vagina will suck you into the coils of her inner workings. Of course really getting to know her involves forcing your way into Annika's deep and satisfying butt.
Annika Albrite Fleshlight: Get Yours Now
Elsa Jean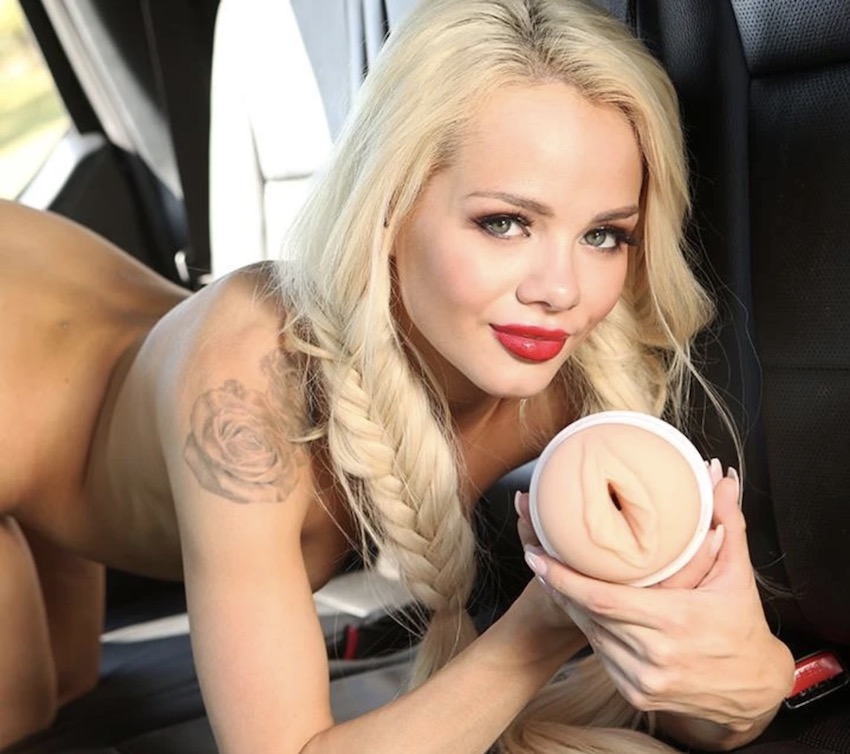 It's not every day that you come across a gorgeous and petite blonde with blue eyes who hails from the Midwest. Luckily, since you can find exactly that in Fleshlight girl Elsa Jean, you can come across and cum inside of her. She stands at 5' 4" and weighs in at 105lbs. Her totally natural 32A cup tits are just what you want to be staring at as you experience each and every inch of her vagina. Ribs at the entrance give way to pleasure nubs and a twisting passageway down to her simulated cervix. Of course, an anal girl always wants you to visit her backdoor. That's why Elsa's butt is easy to get into but impossible to want to leave.
Elsa Jean Fleshlight: Get Yours Now