If you are ready for something special, these hottest bombshell pornstars will get the trick done.
For everyone out there who is down to see one of the hottest adult actresses, actively involved in filming sex videos in front of the lens, this is the list you should not miss. I am dead serious.
You might say, "But where is she," "Why did you not add her" and all sorts of other things. You know what, leave that for yourself, as we will update this collection of the most outstanding pornstars frequently.
With that in mind, make sure you check back – maybe we just added your favorite one (if you already do not find her on the list). Or just to remind yourself how hot she is.
Having access to pornstar lists like this one, there is a good chance you find a name who you are not familiar with. That said, go out there, on the hunt to see what she does – you know, for science!
Everyone who is ready to rock and roll, these ladies are always eager to have some fun. You know that, don't you? Now let's begin.
The most outstanding bombshell pornstars
Anastasia Doll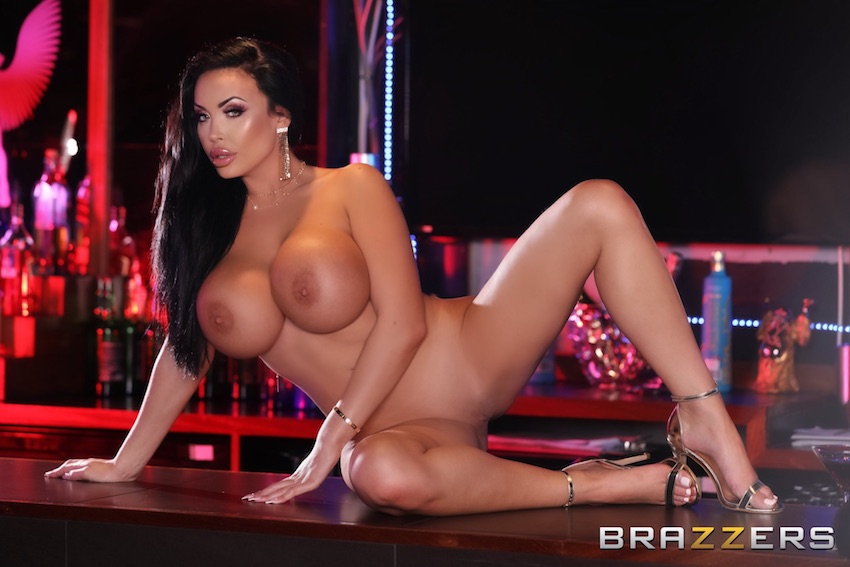 If you ever wanted to see a real human example of a doll, well, Anastasia Doll is it. This outstanding brunette porn superstar will rock your world with her remarkable body and mouthwatering sex scenes. She was born in London, England, on June 8, 1996, but is a mix of French and Russian. As popular as this bombshell pornstar is, you know already that Anastasia has worked all around the world. Not just that, but with some of the biggest adult entertainment brands. Doll enjoys doing her thing in front of the lens, performing in the most fulfilling XXX scenes you have ever seen in your life.
Instagram: instagram.com/anastasiadollofficial
Twitter: twitter.com/anastasiadoll96
Kit Mercer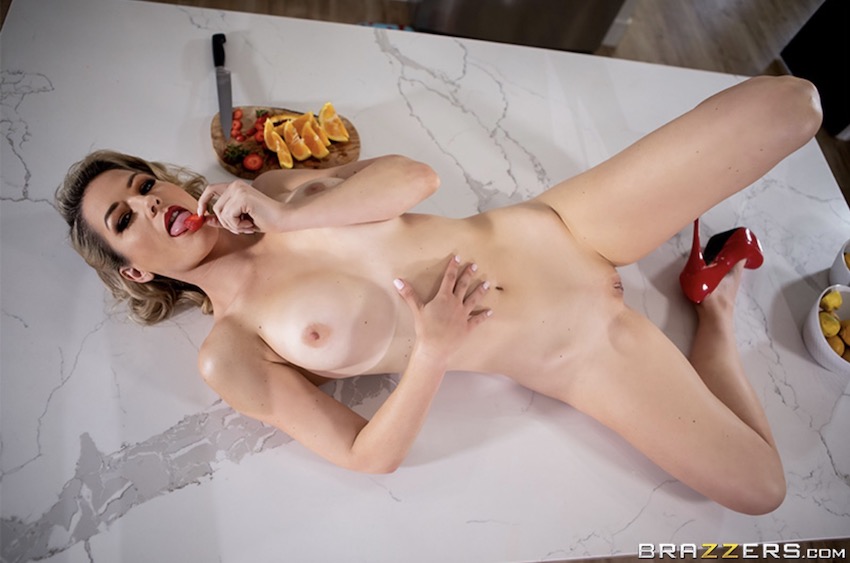 Kit Mercer is an all-around perverted woman who will eventually do it all in the Smut industry. She looks cute and adorable at first glance, however, she is a real animal once you put her in front of a throbbing cock. Kit will do whatever it takes to please everyone's desires, no matter how dark and wicked they are. A real bombshell pornstar who has not really find her limits yet. By the way, you can even find Kit stream herself live, for an unforgettable webcam performance. Wanna join? If you are ready for a fresh blonde adult actress who has it all and then some, Kit Mercer is the lady who will do the magic.
Instagram: instagram.com/notkitmercer
Twitter: twitter.com/kitmercerxxx
Joslyn James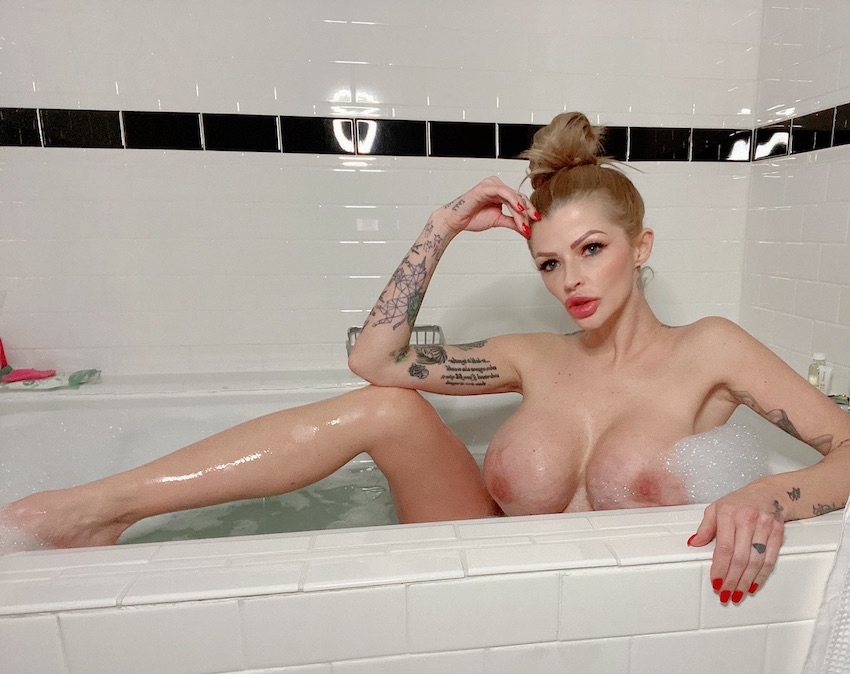 Such a gorgeous woman! She has a thick body but a very delicate face. Although she looks innocent, her body has few tattoos that cannot be left with no attention. Also, the looks and glimpses she cries over men are very specific and super hot! Her amazing nature will leave you stunned for ages after just one video you watch! Her ass is a present from nature, but what really is mesmerizing is her up-pair! Her tits may be fake, but they are as beautiful as her moans!
Joslyn James is, without a shadow of a doubt, one of the best and most outstanding bombshell pornstars out there. The Smut world is happy to have this MILF slut on board, and that is a fact. Joslyn was born on November 22, 1977, in Adirondacks, New York. She likes trying new things, and the adult entertainment industry sure is one of the things that suit her perfectly. An incredible rack, a pair of boobs that will get your eyes as big as saucers and a massive passion for fucking, that's what's up when it comes to Joslyn James. With every XXX scene, Joslyn is all-in, not minding breaking some rules, too.
Instagram: instagram.com/joslynjames
Twitter: twitter.com/joslyn_james
Gina Valentina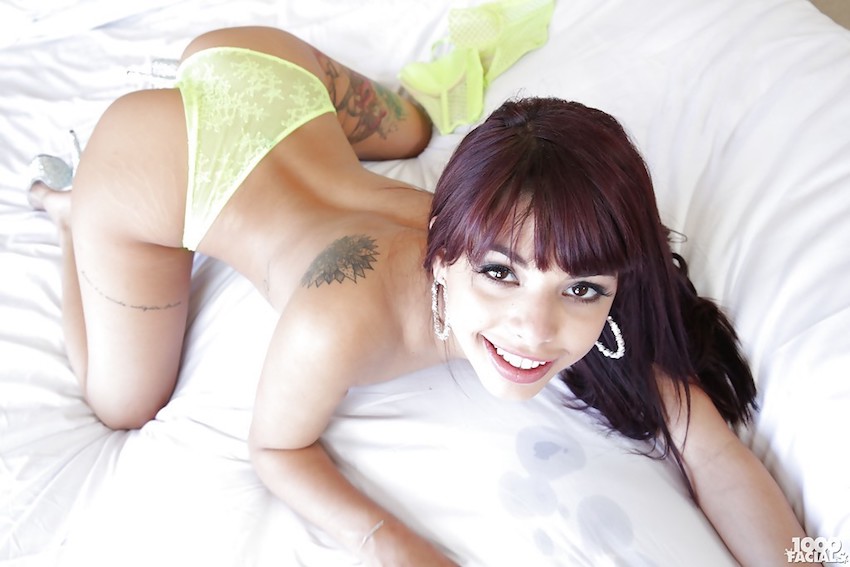 Gina Valentina is petite Latina with a tiny and cute ass. She's also one of the top bombshell pornstars working in the industry today. Standing at just 5'2" and weighing less than 100 lbs, Gina is really a dream come true for those who love sexy kittens. She is the kind of exotic beauty that many guys have been dreaming of. Born in 1997, Gina started doing her first porn film when she turned 18 years old. She is as fresh as you can get. Gina might have cute and innocent looking eyes, but when you see her fucking a huge dick, you know that she is some sex-starved she-devil.
Instagram: instagram.com/darealginavalentina
Twitter: twitter.com/gvalentinaxxx
Holly Hendrix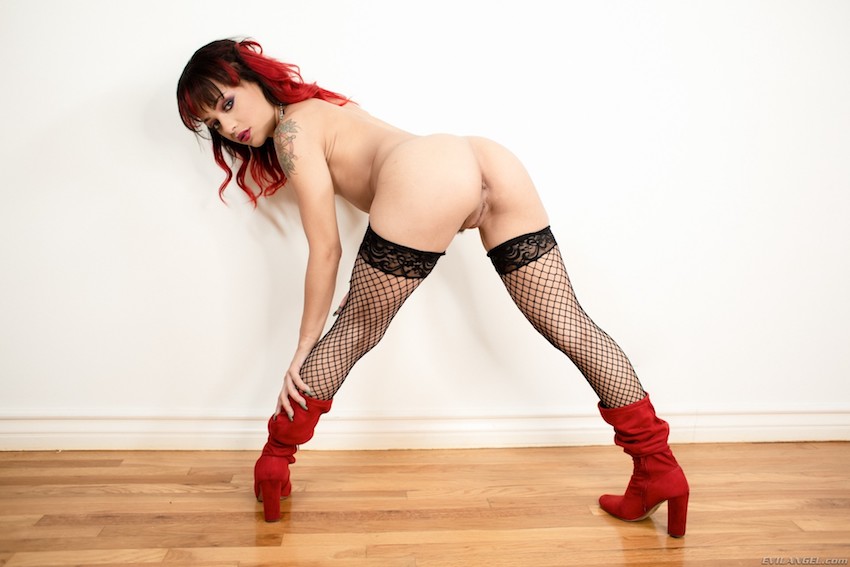 Some say that the best things in life come in small packages and with Holly Hendrix, you know that is true. Hailing from Indiana, this Midwestern babe is an All-American spinster, which means that she enjoys having sex whenever she can and she's unapologetic about it. Standing at 4'10," Holly knew that guys were getting a hard on just looking at her tiny booty. So, she decided to cash in on her looks and now Holly is one of the top bombshell pornstars out there. She is absolutely without any limits when she's doing scenes. Holly's willing to take on the biggest and fattest dicks.
Instagram: instagram.com/hollyhendrixofficial
Twitter: twitter.com/hollyhendrix_
Jill Kassidy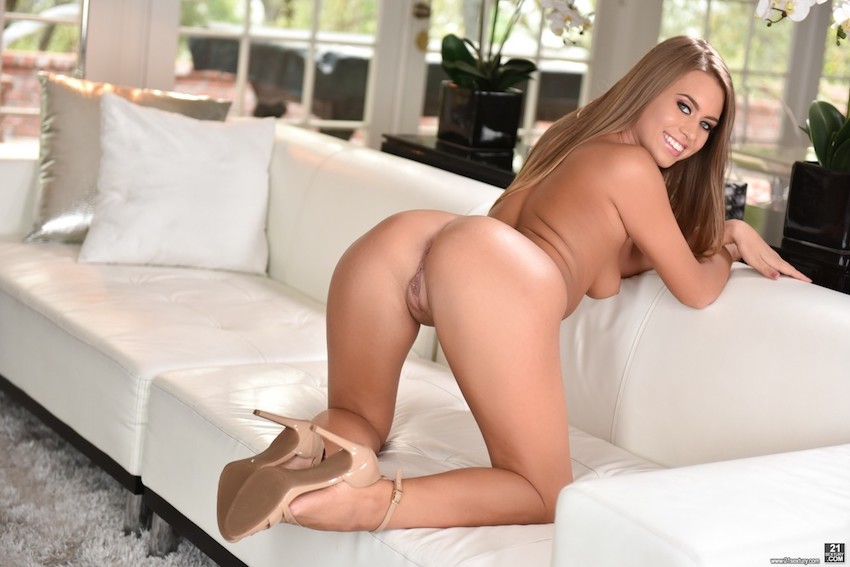 Jill Kassidy is one cool chick, and you can sense that whenever you see her. There is one thing that is smoldering about her though, and that is obvious whenever you watch one of her scenes, is her sexuality. She loves being fucked and she has no problem showing that. It is easy to see why Jill has become one of the leading bombshell pornstars being fucked in front of cameras right now. She worked a regular job after graduation but then she realized she has what it takes to make it in the porn industry. Good thing that she made that decision and we are now enjoying her body of work.
Instagram: instagram.com/jillkassiidy
Twitter: twitter.com/jillkassidyy
Kira Noir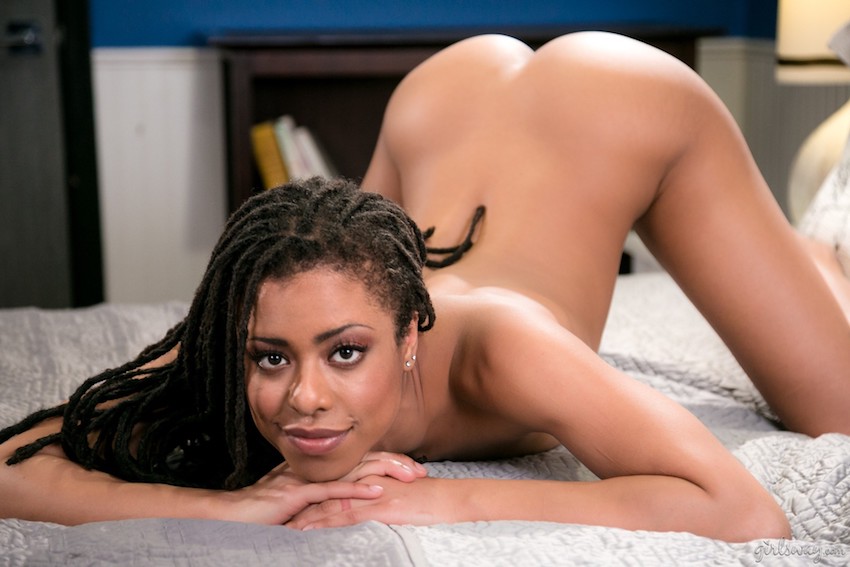 Kira Noir is one of the hottest pornstars to enter the industry for a long time. Just watch one of her videos and you will agree with that statement for sure. Since her debut in 2015, Kira has been seducing porn fans all over the world. She has already earned numerous awards, including being named as the Best New Starlet in 2017 by the AVN. One of the things that fans love about Kira is her willingness to do everything when it comes to scenes. Being a bisexual, she is willing to lick a costar's pussy just as she is ready to suck a cock. And boy does Kira has a stretchy body. Yoga FTW!
Instagram: instagram.com/thekiranoirgram
Twitter: twitter.com/thekiranoir
Lana Rhoades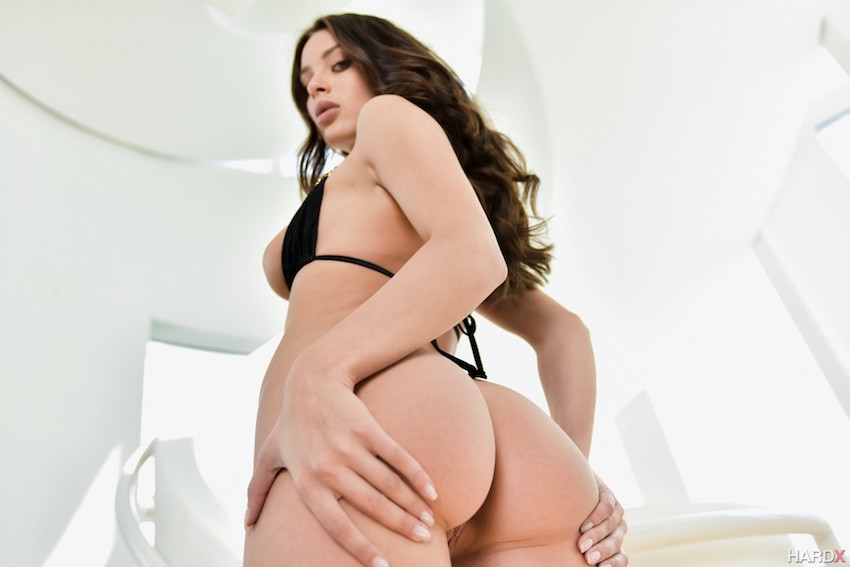 Lana Rhoades has a very pretty face. If you see her in a normal situation, you will probably stare and admire her beauty. What you do not know is that she is a real slut, and her pussy is always dripping wet, longing for a fat dick. It is not surprising that Lana has become one of the top bombshell pornstars. Lana started out as a stripper back in Chicago, then she moved to Los Angeles to work on her dream of fucking as a full-time career. It's a great thing that she has realized her dreams, and we get to see her sexy body in all its naked glory in action.
Instagram: instagram.com/lanarhoades
Twitter: twitter.com/lanarhoades
Lyra Law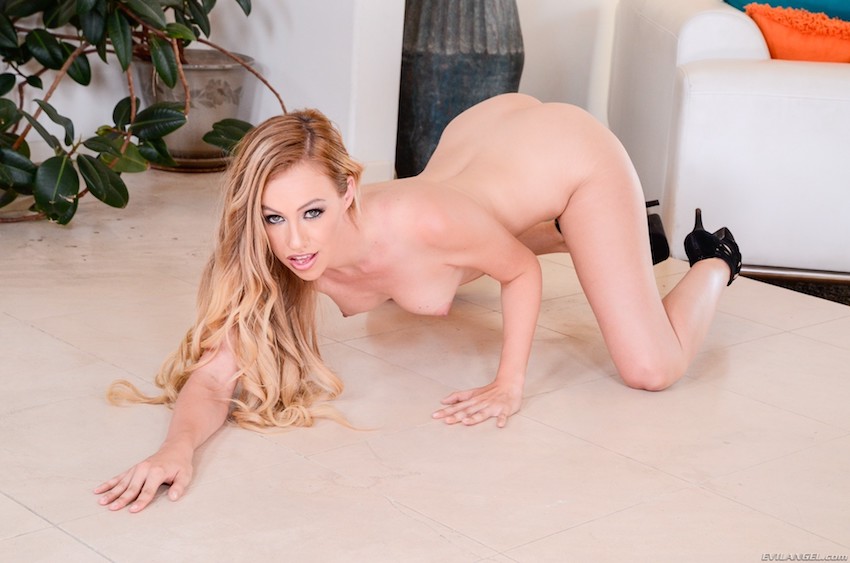 Lyra Law was born and raised in Southern California, so it's not surprising that she is quite liberal when it comes to sex. She's so liberal in fact that she's a real slut. She got used to men staring and clearly lusting after her and she liked it. It was a natural thing for Lyra to move to Los Angeles in order for to start working in the adult film industry. Now, she has risen to become one of the more recognizable blonde pornstars. She has opened herself up to trying even more daring roles. That is very good news for us.
Instagram: instagram.com/lyra_law
Twitter: twitter.com/lyralawxxx
Naomi Woods (Elissa Alexis)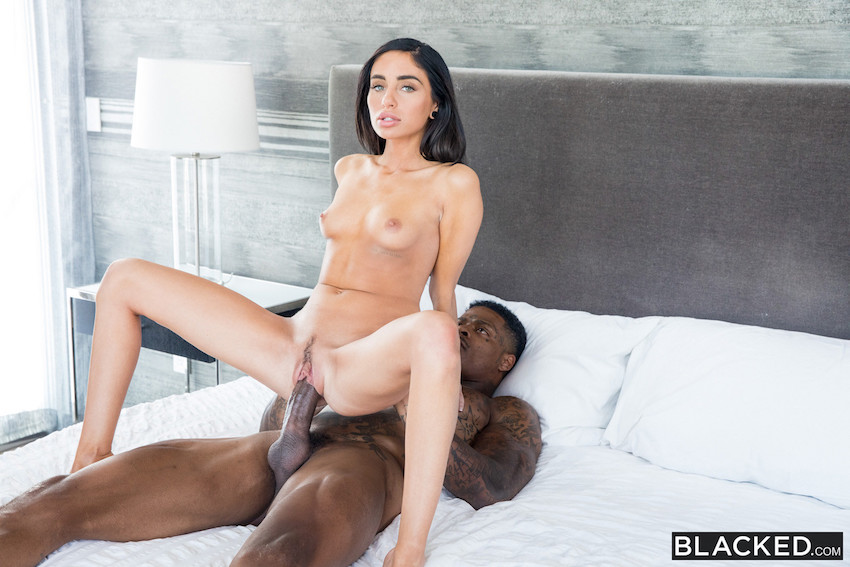 Naomi Woods aka Elissa Alexis is an old soul trapped within a tight and tempting body. She loves vintage stuff and listens to music from the past. The truth is that with her curly blonde hair and piercing green eyes, she has the look of a vintage porn actress from past decades. Naomi started working as an extra in Hollywood films, but in 2015, she decided to take a shortcut towards fame and that is by becoming a pornstar. She certainly has the looks, so it did not take long for her to get noticed. A lot of porn enthusiasts surely noticed this blonde (or brunette) bombshell and their dicks approve.
Instagram: instagram.com/lissapolooza
Twitter: twitter.com/lissapolooza
Piper Perri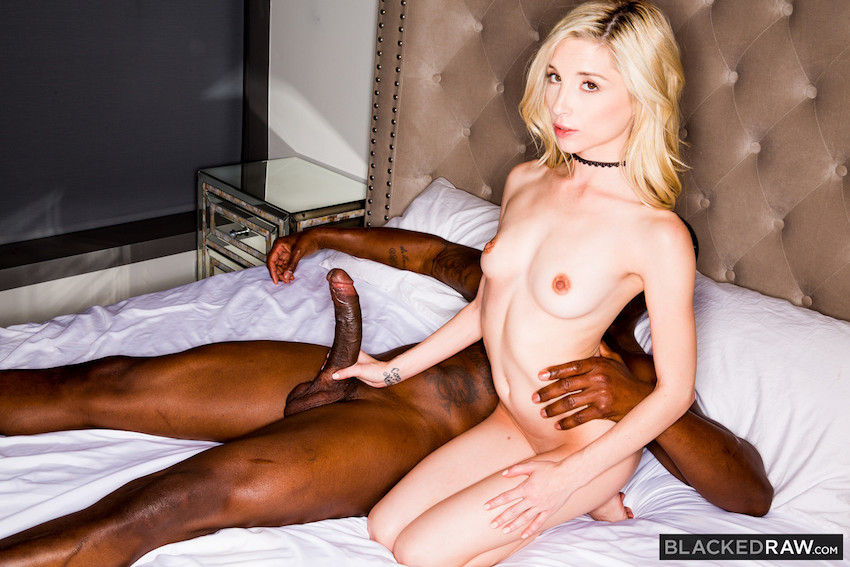 No discussion about bombshell pornstars would be complete without the name Piper Perri being mentioned. This whirlwind of a spinner stands at 4'11" and is the very definition of petite and cute. She started her career in the adult business while in Miami and it did not take long for her to receive numerous offers to do scenes. Piper jumped at the opportunity right away. That's because Piper is nothing more than a filthy whore and she loves to have a fat cock stuffed into her pussy while she is sucking on another one. Don't be fooled by her cutesy appearance, she's one horny slut.
Instagram: instagram.com/piper_perri
Twitter: twitter.com/perripiper
Scarlett Sage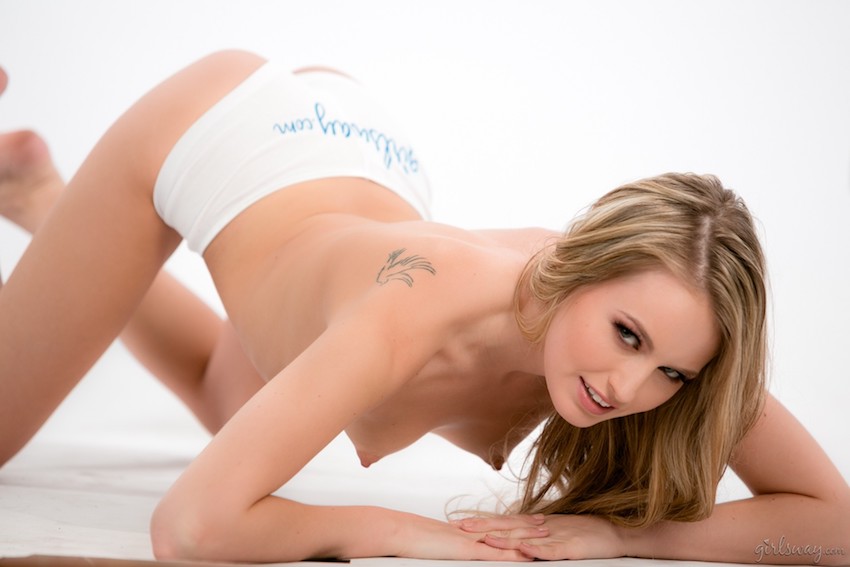 If you like watching petite bombshell pornstars with perky boobs and tight bottoms being fucked by massive dicks, then you should check the videos of Scarlett Sage. This sweet Southern belle loves having sex. She loves the feeling of having a fat cock inside her mouth and actually learned how to give a blowjob by watching porn videos. So, it is not surprising that she would want to work in adult films. When she is not shooting scenes or fooling around with massive dicks, Scarlett loves playing soccer and volunteering at the local rescue service. Someday she plans on becoming an EMT, but for now, she is still having fun with getting paid for fucking.
Instagram: instagram.com/scarlettsagex
Twitter: twitter.com/scarlettsagex
Summer Day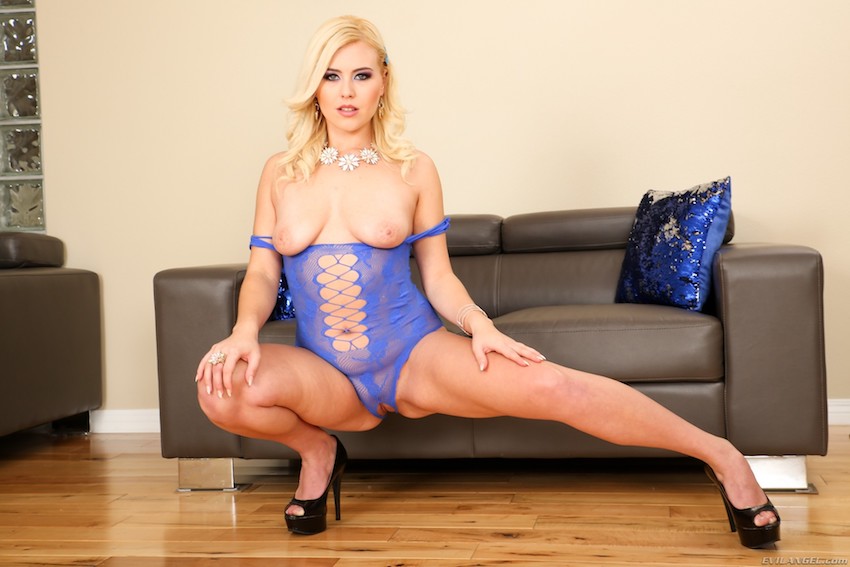 Summer Day was nominated in 2017 for the AVN Hottest Newcomer award. It's easy to see why she has become the favorite girl next door of the porn industry. This bombshell pornstar is a girl with diverse tastes. Summer is both a geek and a sex fanatic at the same time. She enjoys playing video games and being by multiple cocks at the same. Okay, maybe she loves sex a lot more than playing video games. She's so horny that she has to keep at least five boyfriends at any given time to satisfy her desires. No wonder her scenes are so mind-blowing.
Instagram: instagram.com/officialsummerday
Twitter: twitter.com/summerdayxxx
Whitney Wright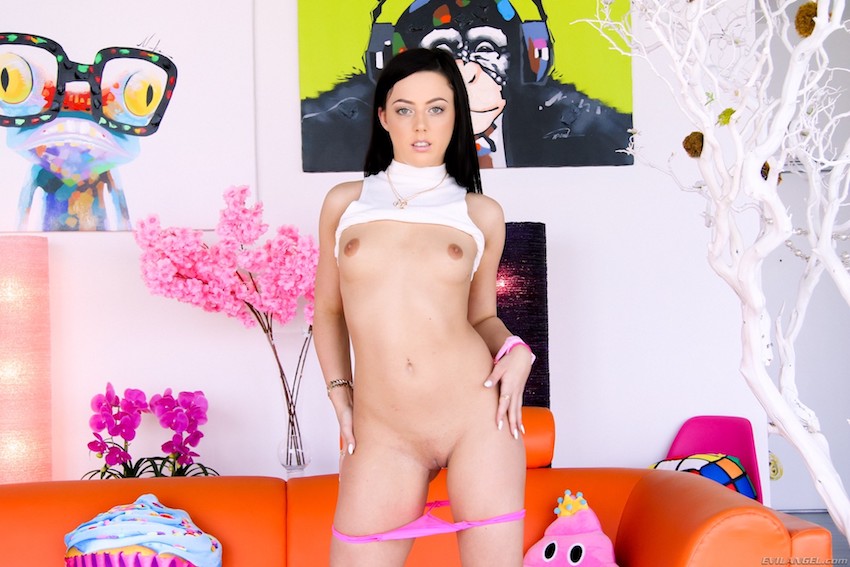 Whitney Wright grew up in a small town in Oklahoma where she attended a private Christian school. She had dreams of becoming a nurse one day. While Whitney was studying to become a nurse, she had one wild night where she went with friends at a strip club. She ended up performing on stage and getting a job offer. She dropped out of nursing school and started stripping full-time. In 2016 she went from stripping to doing adult films. Now, she is one of the most famous bombshell pornstars in the world. Whitney gets to have sex, get paid lots of money, and travel the world at the same time.
Instagram: instagram.com/whitneywrightxo
Twitter: twitter.com/whitneywrightx
Zoey Laine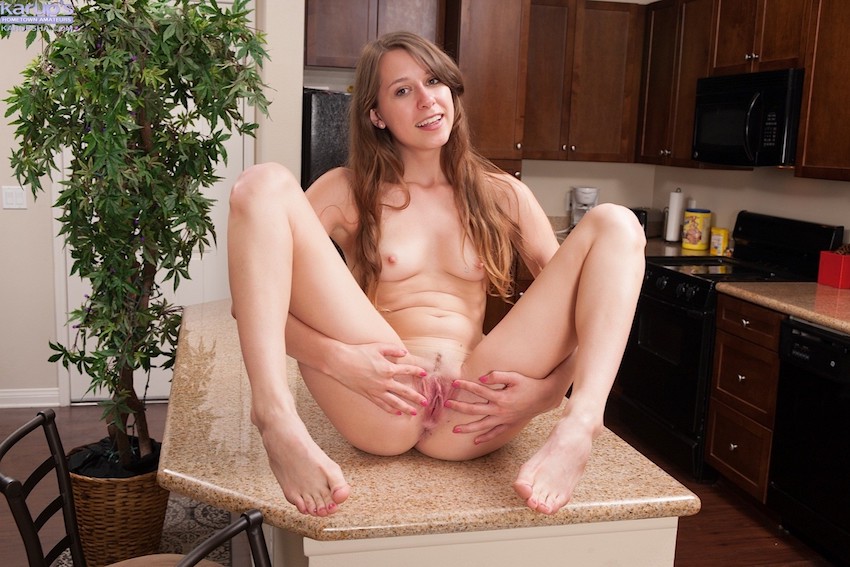 With her innocent looking face, Zoey Laine is like a dream come true for most guys. She has a tight little body and an angelic face that is amazing to behold when she is being fucked by some monster dick. Zoey loves to do solo videos where she would shove massive dildos into her tight little pussy. It is impossible for any guy not to have a hard on while watching her. It is not surprising that she has become the favorite porn superstar of a lot of guys who spend their time watching porn and fapping. Zoey is okay with all the attention she's getting. In fact, she loves it.
Twitter: twitter.com/zoeylainexxx
Rebel Lynn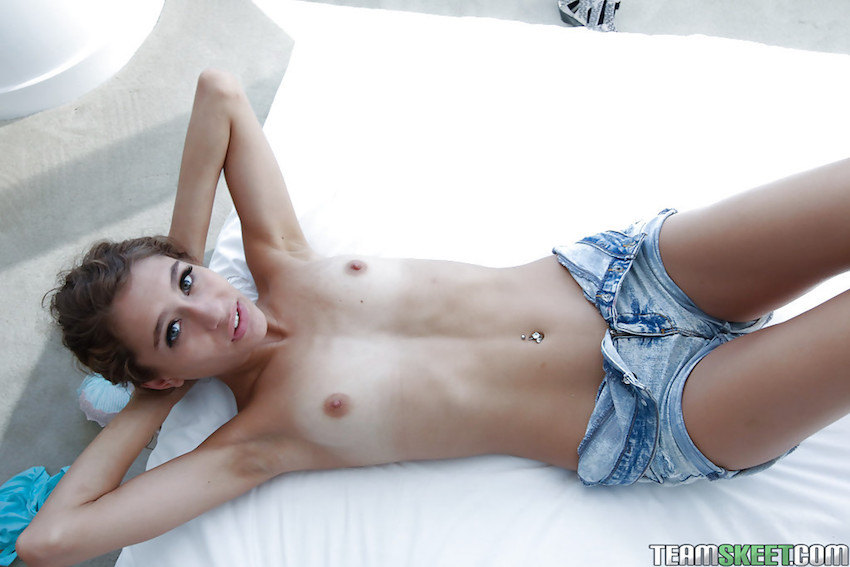 Hailing from Aurora, Colorado, Rebel Lynn is a very cute and petite bombshell pornstar. She started her career in the adult content industry by being a webcam girl. It did not take long for her to be noticed by people in the porn industry and so she was given offers to do porn films. Knowing a great deal when she sees it, Lynn grabbed it. Now, Rebel has worked for some of the top companies and websites in the industry today. She has also built a large following now, made up of devoted fans, who love seeing her pussy being fucked by fat cocks.
Instagram: instagram.com/the_rebellynn
Twitter: twitter.com/therebellynn
Megan Sage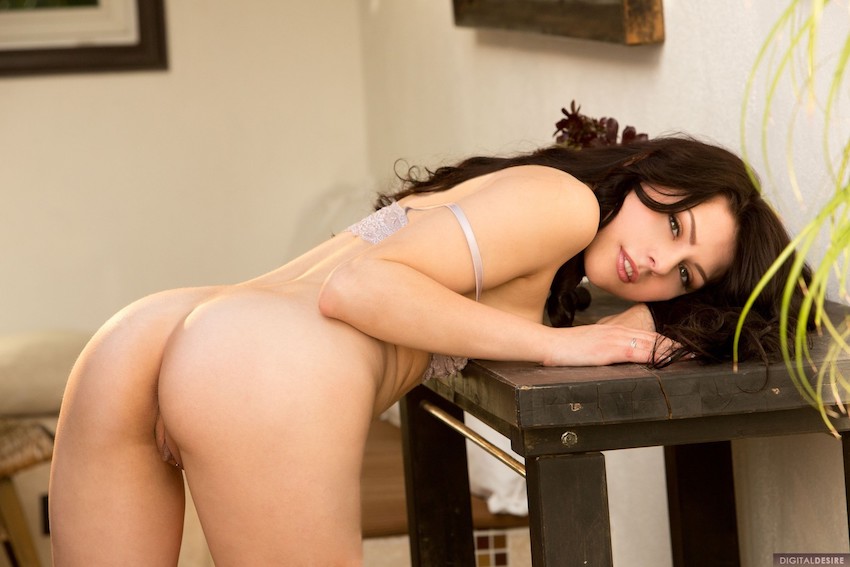 When you first see Megan Sage, you would probably think that she is too cute to be true, let alone shoot porn scenes. But she's real and in fact, she is one of the most famous bombshell pornstars that you can see online now. She has pale smooth skin, natural breasts, and a perky bottom making her a complete package. Megan takes her career seriously and that means pleasing her horny fans all over the world. That's why she is very passionate whenever she does XXX scenes. Whenever she is not working and shooting scenes, Megan just hangs around with her girlfriends.
Instagram: instagram.com/thelovelysage
Twitter: twitter.com/megansagexxx
Kristen Scott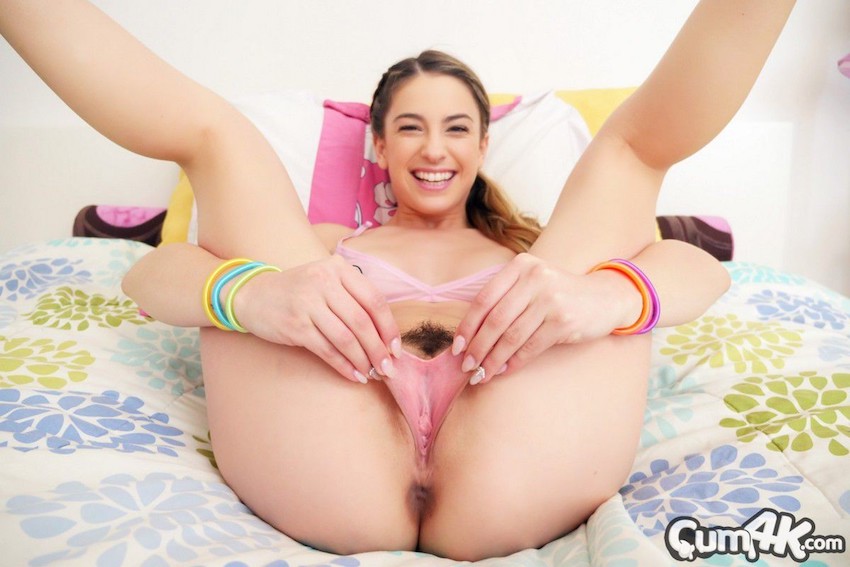 Standing at 5'2" and weighing less than 100 lbs, Kristen Scott is one of the tiniest bombshell pornstars working in the industry today. That does not mean that Kristen cannot handle huge dicks., In fact, if you have seen her videos, you know that she can handle the multiple cocks all at the same time. That insatiable taste for massive dicks has got her in trouble even before she became an adult film star. Because she's a real horny slut, Kristen decided to become a webcam girl and from that, she moved on to become a pornstar, which is something that her fans really love. Kristen has continued to show an undiminished passion for fucking whenever she has to shoot a scene.
Instagram: instagram.com/kristenscottx
Twitter: twitter.com/krisscottxxx