If you are ready to enjoy yourself in the best and most satisfying free Natasha Nice porn videos and sex scenes, you came to the right place.
"Nice, naughty and everything in between," lovely and curvy pornstar, Natasha Nice, calls herself. What to say, it suits her perfectly. Natasha is pretty on the outside and very naughty and dirty on the inside. The ideal woman, if you will.
Most of the time, you will see Natasha all jolly, with a broad smile decorating her face. She is enjoying herself to the fullest all the time. For your information, although her porn career was successful pretty much from the get-go, Natasha took a break from it for studies and other whatnots.
I might get back to it later in this article. But I do not promise!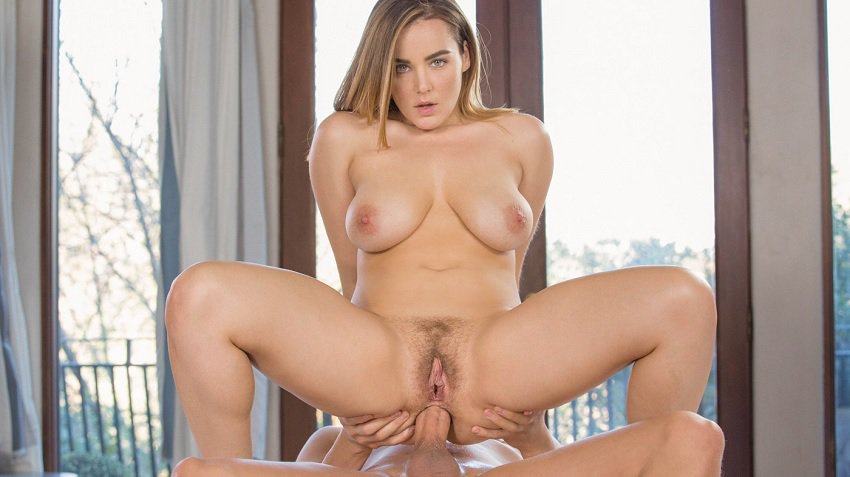 Natasha has a French father and a Cuban mother and grew up in Los Angeles. According to Google, Natasha was born on July 28, 1988, in France but came to the USA when she was still very little. Growing up, Natasha was a sports teen who knew how to make people laugh. Soon after high school, people started telling her how hot she is and that was when the sexual animal inside of her was born.
Prior to entering the adult entertainment business back in 2006, Natasha Nice already watched a good chunk of porn. She is a fan for a very long time.
Nice started at the age of 18, took a short break, got back into the business and left again at the age of 24. But not forever! Still, it was a four-year break. As you may see, the Naughty Natasha is back in the game, traveling the world and fucking guys and girls. It was at the age of 28 when she finally decided to get back into the game. We surely missed you, Natasha!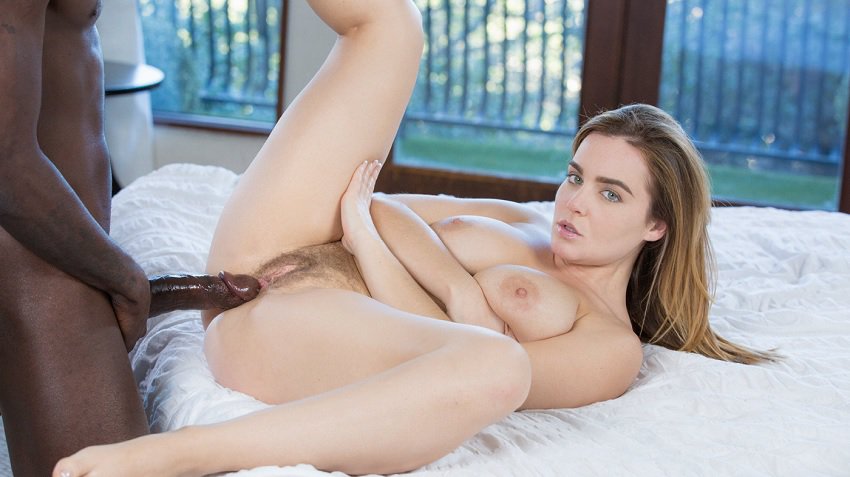 Being as perverted as she is, Natasha Nice already did a whole bunch of XXX scenes over her porn career. From double penetrations to interracial double penetrations and gangbangs with five guys. You can also find plenty swallowing scenes which, Natasha says, is her preferred method of finishing a guy off. But you should know that Natasha is in need of more. Meaning, a DP might not be enough for her anymore. Does this call for a double vaginal or a double anal? Might be. Only time will tell. Cross fingers.
A smart lady who likes to fuck in front of the camera, that is what, roughly said, adult actress, Natasha, is all about. I cannot complain. Shall we begin with watching a few of Natasha's porn videos? We have an excellent collection of free porn scenes ready for you to enjoy to the fullest. Notice: every time you see a new scene coming out staring Natasha, you better watch it. Nice is one of the ladies who you simply know she will never disappoint.
But first, do yourself a favor and follow Natasha on Instagram and Twitter. A lot of sexy stuff over there!
Watch and enjoy free Natasha Nice porn videos
Brunettes always know how to party

Poor Natasha Nice is home, waiting for her babe, Gianna Dior, to come home, to see the birthday surprise she has set up. Well, she is late again. No biggie, Natasha decides to have some fun, all by herself. Finally, Gianna comes how, and the rest is history. Sure, Natasha might be mad at her, but the birthday cake is there, on the table, and the two of them sure do know how to have some fun. Long story short, these two hot brunettes fuck each other's brains out, finger and tongue penetrating their vaginas until exploding with cum. The birthday party ends up being better than expected.
Mom is searching for a tutor for her perverted son

Not that he is dumb or whatever, it's just that porn is always available, so he is unable to learn. That said, his mother is searching for the right tutor who is fine with going slightly against the grain. Well, Natasha wants a tutor who is down to fuck her son before she teaches him anything. You know, to cool things down a little bit.
Will Ella Knox be the one? At first, Ella is not very fine with the idea, still, she needs a job, so she does whatever it takes for Natasha to hire her. She only needs to pass one test: show Natasha how good she is at fucking. Sounds simple, right? A hot lesbian fuck session with a strap-on is about to take place right in front of your eyes.
Cock hungry sluts are eager to suck and fuck

Lexi Luna and Natasha Nice give it their best when it comes to a threesome. They take care of this lucky stud's massive cock very well. After all, when it comes to Lexi and Natasha, these ladies are to die for. They join forces and take turns when it comes to sucking that machete, as well as riding it. If you are ready to enjoy yourself in some superb threesome fuck action, you better not miss these three horny people do their thing. You are about to experience some outstanding sex action that will get the juices flowing immediately.
Natasha Nice enjoys herself anal

After a quick warmup, Natasha is ready to go down on a throbbing cock with her mouth and her bouncy boobs. This lady definitely knows how to perform a satisfying blowjob. However, what she is even better at is the titjob that she offers. Wait until you see her do her unique thing on the cock – your eyes will go as big as saucers. However, what is also super special about this particular XXX scene is how well Natasha rides that dick anal style. Ah, the amazing view from behind and from the front is absolutely phenomenal. Get involved and see the amazingness unravel right in front of your eyes.
Natasha gives him his job back if he fucks her on the conference table

Will he do it? Let's rewind. Unfortunately, Tyler got fired. However, he cleverly applies for the job posit once again and almost thinks that he has them fooled. However, no one can compete with the boss lady, Natasha. She knew what is going on since the beginning. Eventually, he reveals himself voluntarily. She sure does like his determination and will give him his job back under one condition; if he fucks her hard right there, right now. No questions asked, Tyler clears the table and destroys his boss and her always dripping wet pussy. As a result, Tyler smashes that puffy pussy so well, Natasha would not even dare to fire him once again.
Seductive showering leads to a sexual encounter

No doubt, brunette hottie, Natasha Nice, takes her time when taking a shower. She absolutely enjoys the feeling of warm water pouring down her body, over her big boobs and round ass. Afterward, her body feels so soft, especially her all-natural breasts. Of course, Natasha is no shy lady. She loves performing a show for her boy. Not just any show, such with a happy ending. After Nice pops her tits out once again, she sandwiches his cock in between and offers him a fulfilling titjob. The handjob was already out of this world but sliding her breasts up and down feels ten times better. In return, he thrusts his shaft deep inside her vagina and helps Natasha reach several orgasms in a row.
Curvy girl gets her stepbrother deep inside

Sometimes, a girl has to work at getting herself fucked, even when she looks like Naughty Natasha. She does everything that she can to get her step-brother to notice her. All it takes is a little horniness and she is wearing tiny shirts and showing her tits. Even her panties get left out in the hopes that he will sniff them. One day, it is just too much for him. He marches right into her bedroom and pulls off her clothes. His stiff cock slides deep into her waiting tushy and she happily accepts it. The two step-siblings finally cum together.
Four tits are better than two for a dick

There comes a time in every girl's life when she has to team up with friends to get paid. That's where we find Natasha Nice as she lies by the pool. She and her friend want a part in a music video but there is only space for one. Her friend takes it upon herself to trade her warm mouth for the job. The other walks in on her friend getting blacked and hatches a plan. Rather than compete, the two do their best to share the blowjob. It is safe to say that they both find their way into the video.
Both holes get filled for the first time

When a girl gets horny she has to do everything in her power to get fucked. When a girl is horny as often as Natasha, one cock won't always do. Nice has some friends staying over and needs her tushy taken care of. With only one thing on her mind, she flaunts her ass and flashes her tits. The two men try to resist but fail miserably. By the end of it, she is on her back with one dick in her pussy and the other in her ass. She takes both loads all over her hot and sexy body. Yes indeed, enjoy the amazing double penetration fuck featuring no other than Natasha.
Girl gets fucked with permission from her boyfriend

When you have a job that keeps you traveling constantly, sometimes it is tough to take care of your pussy. This is the problem that Natasha Nice is having. She tries to work out her frustrations with phone sex but it is just not the same. A hot black waiter catches her eye and her pussy floods itself. She knows that she needs to get him inside of her. After begging her boyfriend for permission to get herself nice and blacked, he agrees to allow it. With a big smile on her face she invites the waiter up. He happily fucks her in the (yours) much needed interracial porn scene.
Cock hungry slut knows how to please it

A girl who can give a good handjob is always a keeper, especially when she looks like Natasha. This curvy beauty knows exactly what a stiff dick needs to feel good. She's never above doing whatever it takes to make them explode. She takes this cock in one hand and shoves the other down her throat. The thick, warm spit that she gags up goes all over the happy cock. While Nice keeps on stroking, she spits even more saliva onto the head to keep it lubed. For the finale, Natasha slides her pussy up and down the shaft. So much pleasurable sensation all from one sexual intercourse.
Happy slut cock slaps her own pretty face

When a girl needs cock, she will take it as deep as she can, period. Starting off already on her knees, Natasha Nice has a thick, stiff cock down her throat. She wants it all so badly that she pulls it out and slaps it against her face. With a hunger for dick so intense she cannot stop herself, the voluptuous girl takes it between her tits. As soon as it is hard enough to take on her, she gets on her back. He spreads her legs and shoves it deep inside her wet pussy. It goes in easily and makes her cum like a volcano.
Happy and horny bride takes care of dick

It is the night after her big day and Natasha Nice is ready to finally get some cock. She is still in her wedding dress and cannot waste the time taking it off. Starting off on her knees, she shows off her hot naked body to get him hard. That lucky cock gets introduced to her hands and her warm mouth. This night has been on her mind for a long time and she gives it her all. It doesn't take long before Natasha's tits are bouncing up and down while she rides the machete. Her intense orgasm is anything but a letdown.