Among the artists who put lurid ladies on the covers of pulp magazines for most of the 20th century, Frank Frazetta is arguably the most familiar and respected. One of his most famous paintings, a languid pinup titled Egyptian Queen, sold recently at auction for more than five million dollars: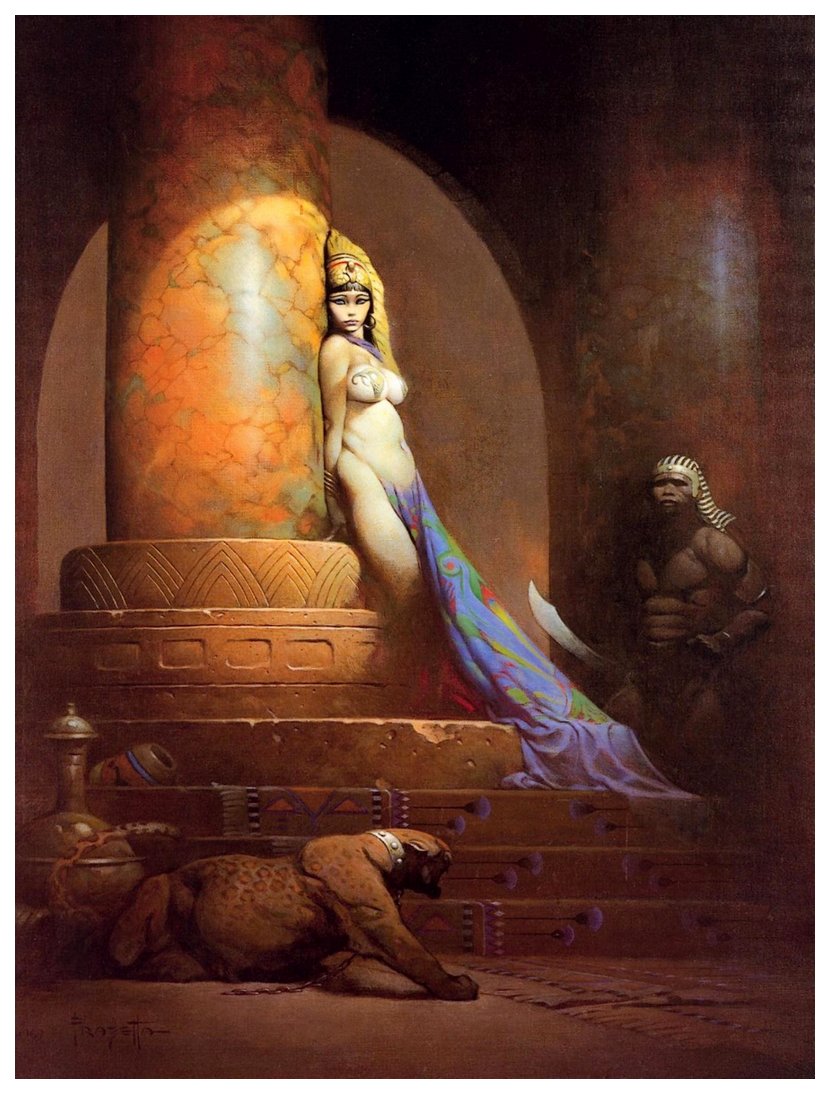 But for our purposes, the essential question is "Is it porn?" That girl is pretty, and not covering any more of her tits than modesty requires, but she looks bored. Despite the burly bodyguard with the big sword hanging out in the background, nobody in this shot is about to do any fucking. It may be very nice cheesecake, but it's got no rich meaty porn flavor. Contrast the following painting. It's just a simple nude of Frazetta's wife Ellie, but you don't need a dialog bubble to read the thought Frazetta has painted on her face. "Dude, why are your pants still on? Did you forget it was anal night?"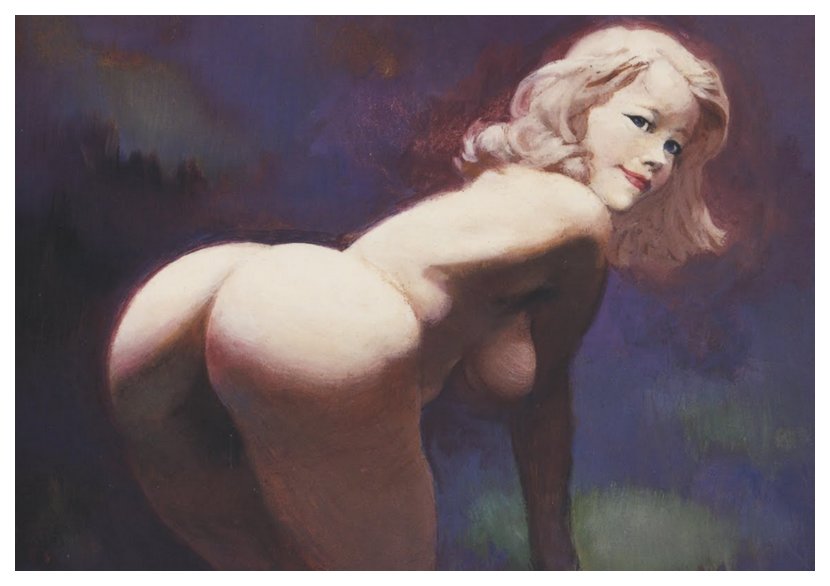 In one sense, the conundrum of missing nookie permeates the entire Frazetta oeuvre. Domestic dalliances aside, he didn't paint for explicit porn outlets. All of his stuff had to pass the censors and be possible to display on the magazine rack at the corner drugstore. But honestly? This usually didn't slow Frank down very much. Many of his paintings reek of sex. Maybe the sex just happened, maybe it's about to happen, maybe it's happening just outside the frame. There's lots of Frank Frazetta porn out there, and this is my celebration of some of the best of it.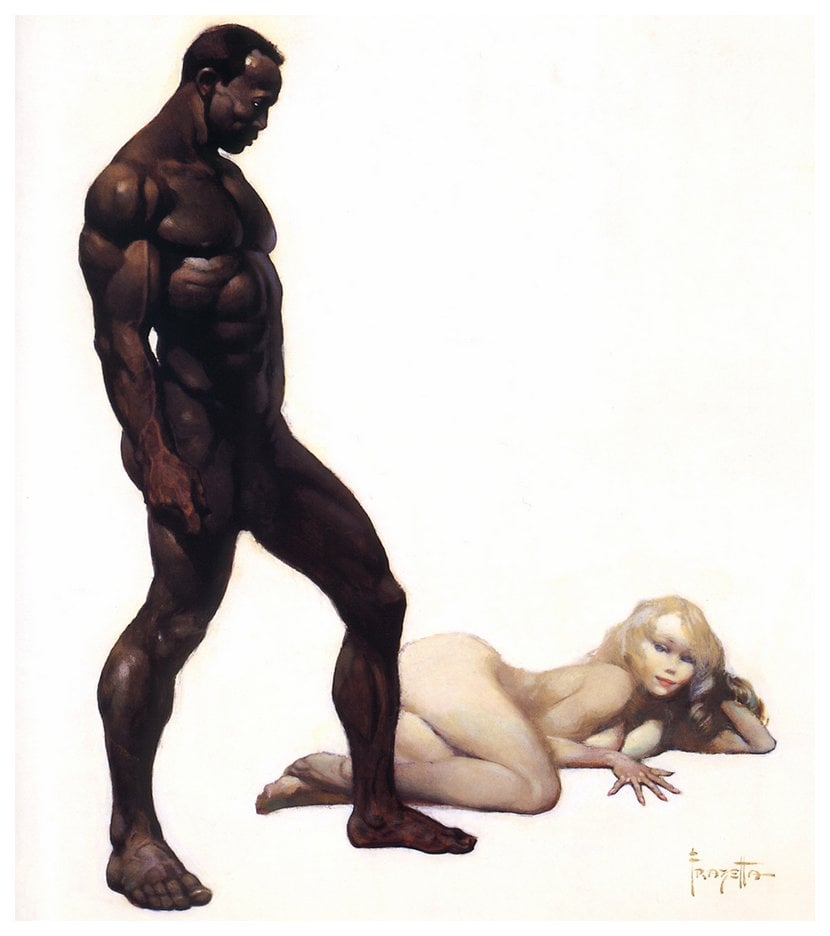 There's no doubt that some serious deep-dicking interracial porn is about to break out all over, in this painting of a huge naked muscular black man with his reasonably-happy-to-see him blonde concubine lounging at his feet. As my proof, I offer up the book cover that was made from this painting. They made poor Frank paint clothes on both parties! The original was, sadly, way too raunchy for the 20th century bookstore trade: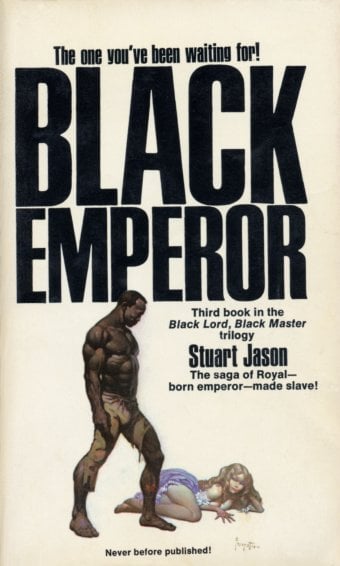 Never let it be said that women were the passive receptacles of male lust in the best Frazetta porn. Nope! Often enough, strong men were humbled by the raw sexual power of the Frazetta heroines. For instance, take this knight. The girls certainly plan to! They are leading him across the drawbridge into Castle Perilous, and they don't intend to release him until he's a pale and trembling husk of his former self, with a raw dick and a shriveled empty ballsack. Frazetta titled this painting Castle of Sin, just to give you an idea of how he expected things to go: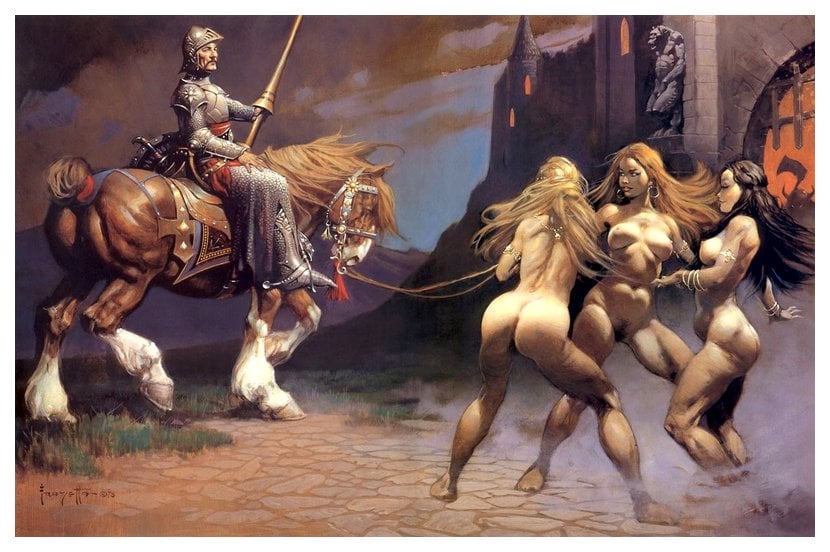 Nor was this the only time that Frazetta flipped the tables on the pornified trope of women in sexual peril, by putting strong men in their clutches instead of vice versa. Here's the mighty Conan the Barbarian himself in implied bondage, being presented by naked Amazons to Queen La of Opar, legendary in many lands for the notable protrusion of her fuzzy pubic mound: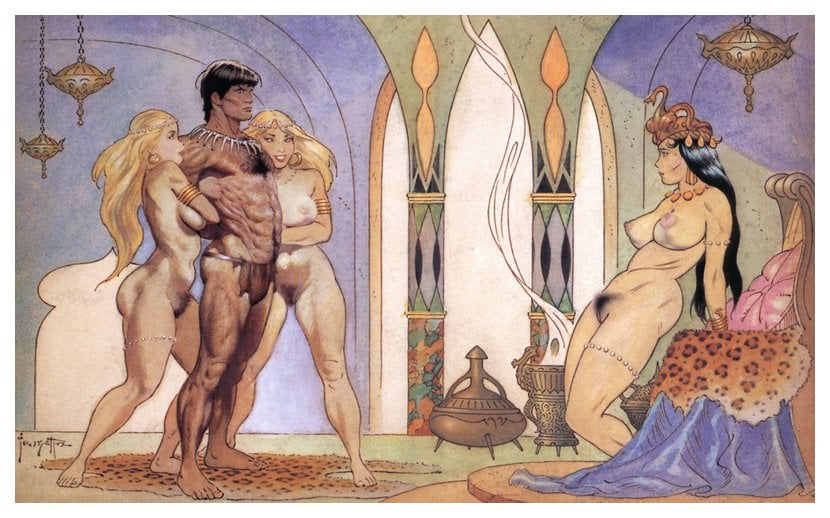 It's my tragic duty to report that in the original art, "Tarzan was shown with a huge erection. One of the slave girls was looking down at the erection with obvious lust in her eyes." But Frazetta refused to sell such a pornographic painting. He painted over the dick and sold the painting for $45,000 dollars. Apparently nobody ever took a photo of the art in its original rampant state. Damn.
Let's wrap up with a more conventional Frazetta porn painting. He painted this "presentation of the slave girl" artwork for the cover of the book Rogue Roman. It promised the tale of "a slave whose passions fed the fire of Rome!" You can sort of see how that might happen. But not before her new owner feeds her about nine inches of fat cock: