You know why I chose Hailey Baldwin to be our hottie of the week? It is all because of a photo she posted to her Instagram where she poses sideways, while rain is pouring down her toned body. But the real reason is Hailey's ass. The way how she wears those bikini bottoms is phenomenal. But the real truth? Why yes indeed, it's the tan lines! I love them so much, whenever I see them, everything else stops for me. I do not care where I am, I enjoy the view for a few moments and only then move on with life. And the image above is the exact photo I am talking about. Ain't Hailey sexy?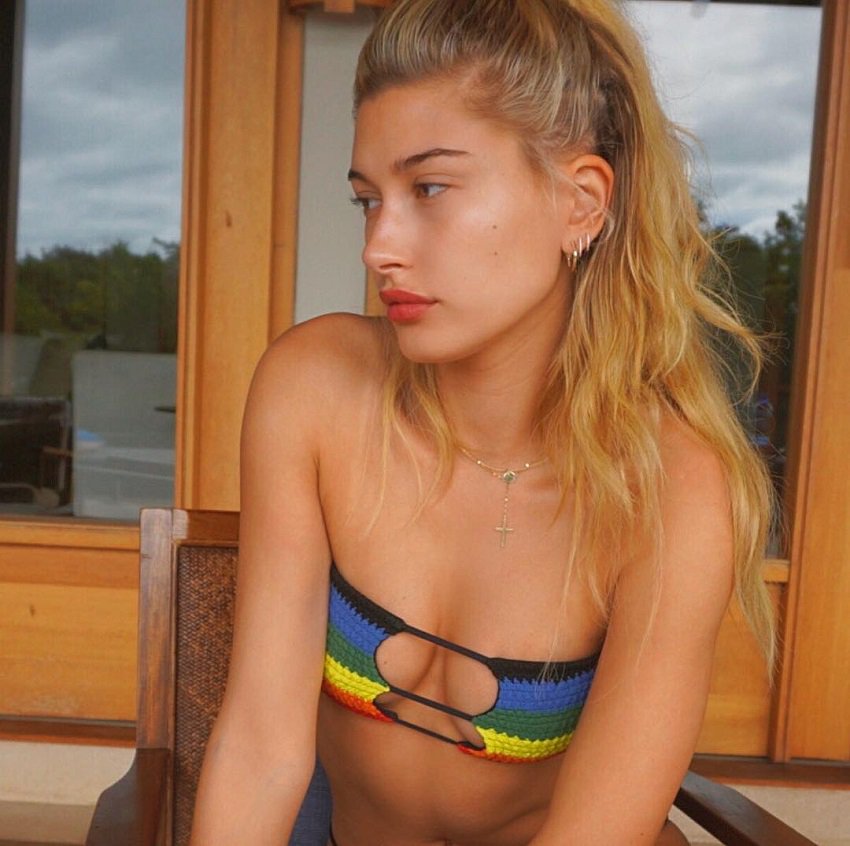 Is her last name, Baldwin, familiar to you? Yes, it is that Baldwin's, whose first name is Stephen, daughter. Those lips might be after her father but the exotic looks are after her Brazillian mother and graphic designer, Kennya. Or maybe Hailey Baldwin's lips are a mix of Stephen and Kennya's. Probably!
Our sexy girl pick of the week, Hailey, was born on November 22, 1996, in Tucson, Arizona. She has an older sister, Alaia, who is also a fashion model. Before getting herself into the fashion business, Hailey was a ballet dancer. Due to a foot injury, Hailey had to stop and move on with her life. She first wanted to be a doctor but things did not turn out as she wanted in the first place. Look at her where Hailey Baldwin is at now. One of the most popular models in the world with a massive social media following. Only on Instagram alone, Baldwin has over 10 million followers.
As far as her fashion career goes, the real breakthrough Hailey witnessed was in 2014 with her debut runway for Topshop. From then on, things only went uphill for the young model. So far, Hailey worked with companies, like Tatler, Love and French Connection. She is represented by IMG Models and her fame keeps on getting stronger and stronger. Get involved!
Some sexy pictures of hot model Hailey Baldwin