Let me show you my favorite porn photo of all time. In it, the actress beams a thousand watt smile. She's getting righteously fucked and she's delighted! She looks like somebody just gave her the cutest puppy on the face of the earth: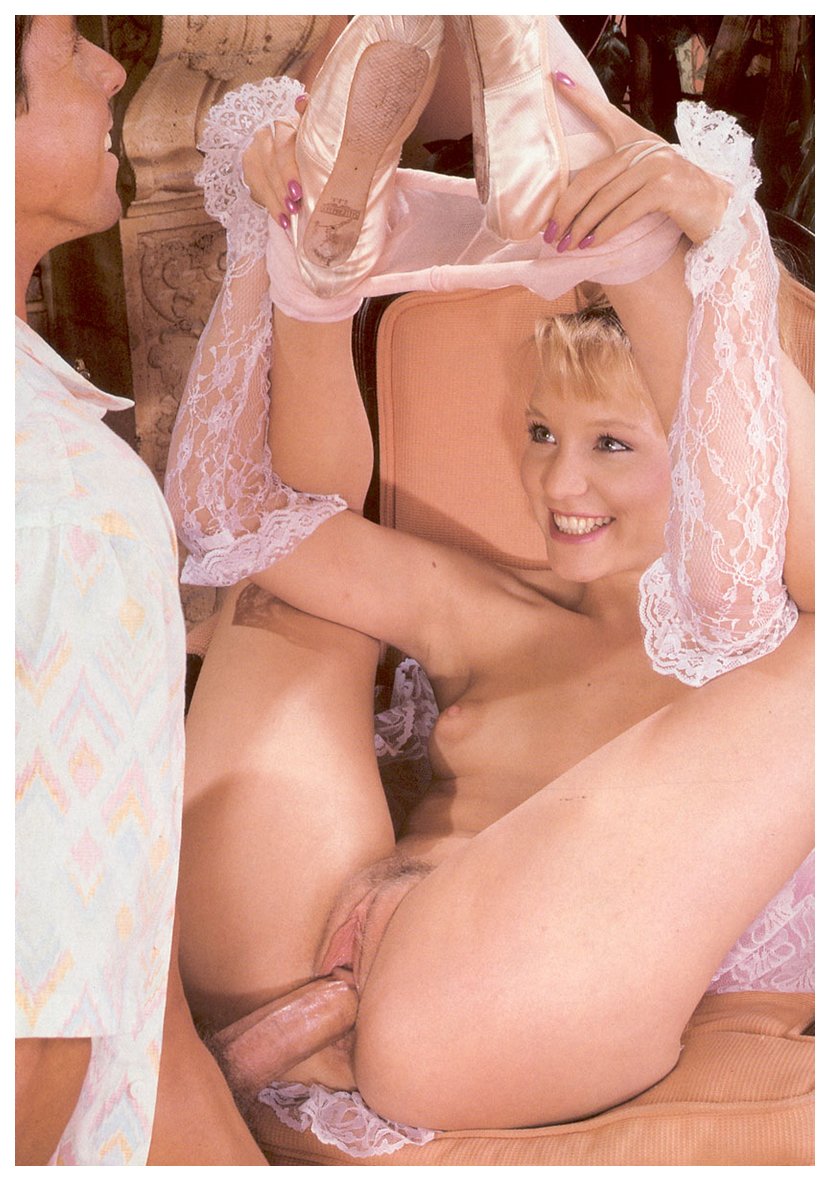 This favorite photo of mine comes from a famous porn shoot in a 1990s Color Climax magazine from Denmark. The shoot stars Alicyn Sterling, male porn legend Peter North, and Jon Dough. What makes the photo (and the whole shoot) so great? I love it because she's obviously really into the sex: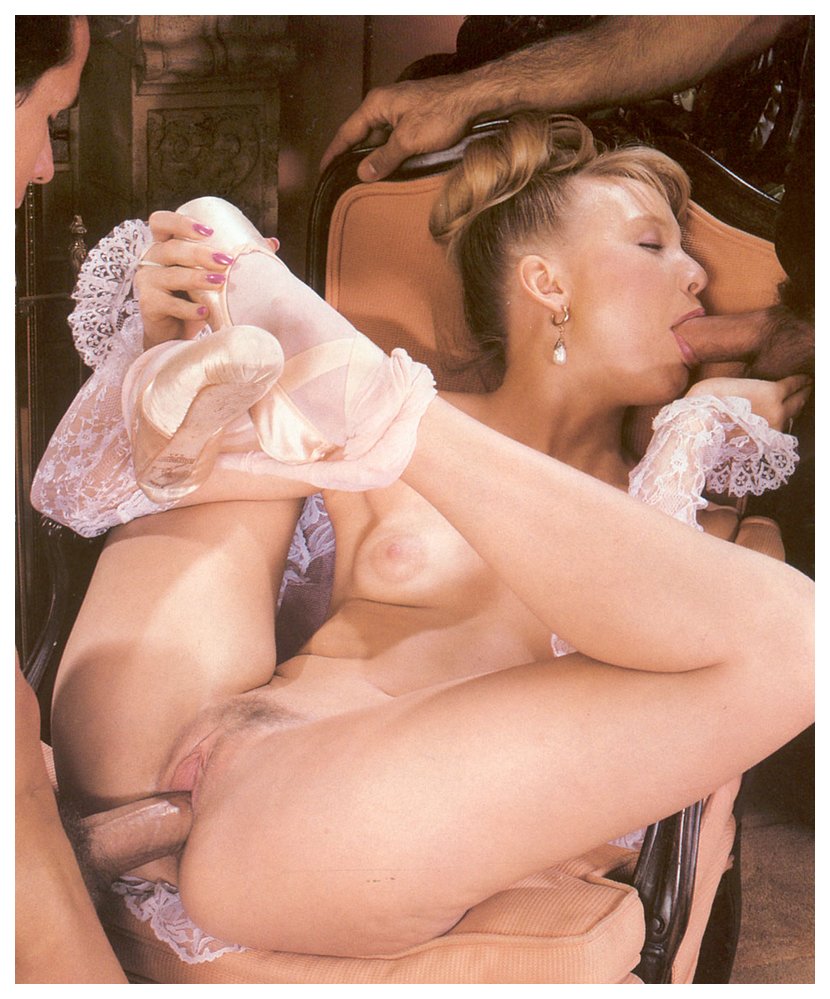 What's more, you can see the delight on everybody's faces, right from the beginning of the shoot. Not just Alicyn! Everybody still has all their clothes on here. Peter and Jon begin to fondle Alicyn and start to to strip off her ballerina outfit. This right here is the enthusiastic consent I love to see in my porn: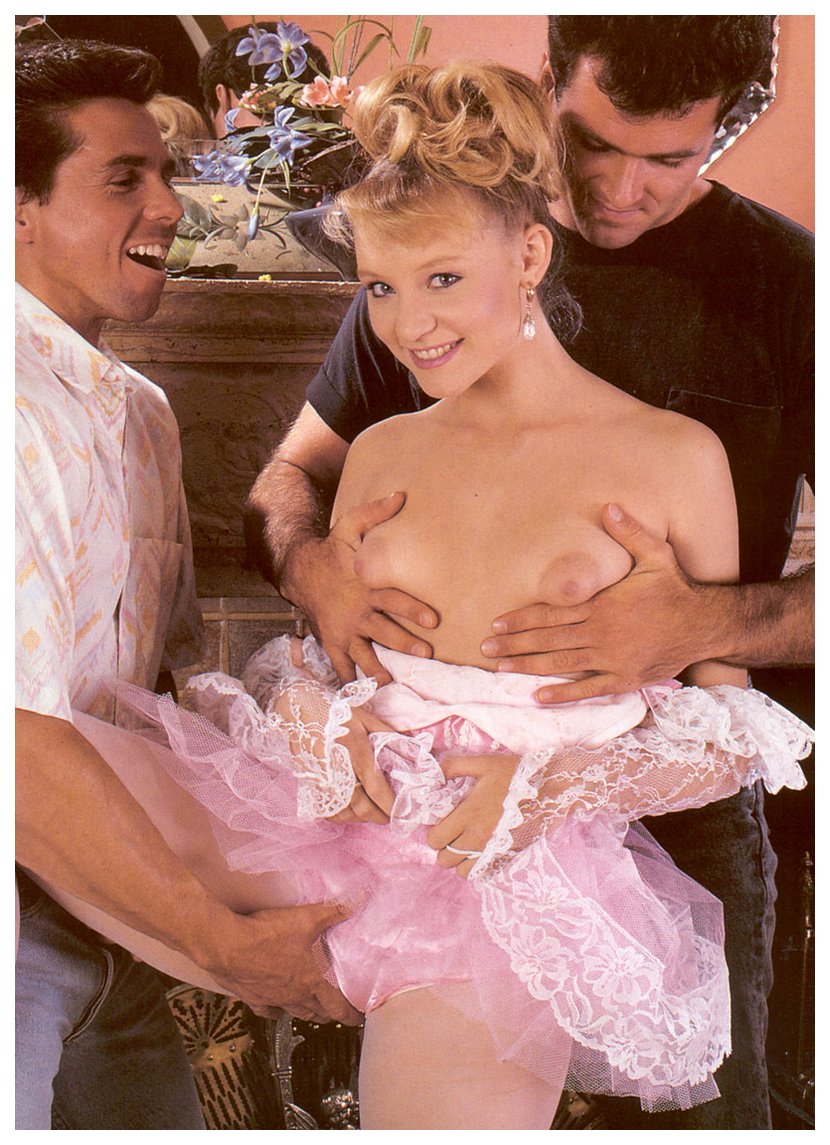 "Hurry up and yank this dance outfit all the way off my ass, boys! For what we have in mind, it's only going to get in our way!"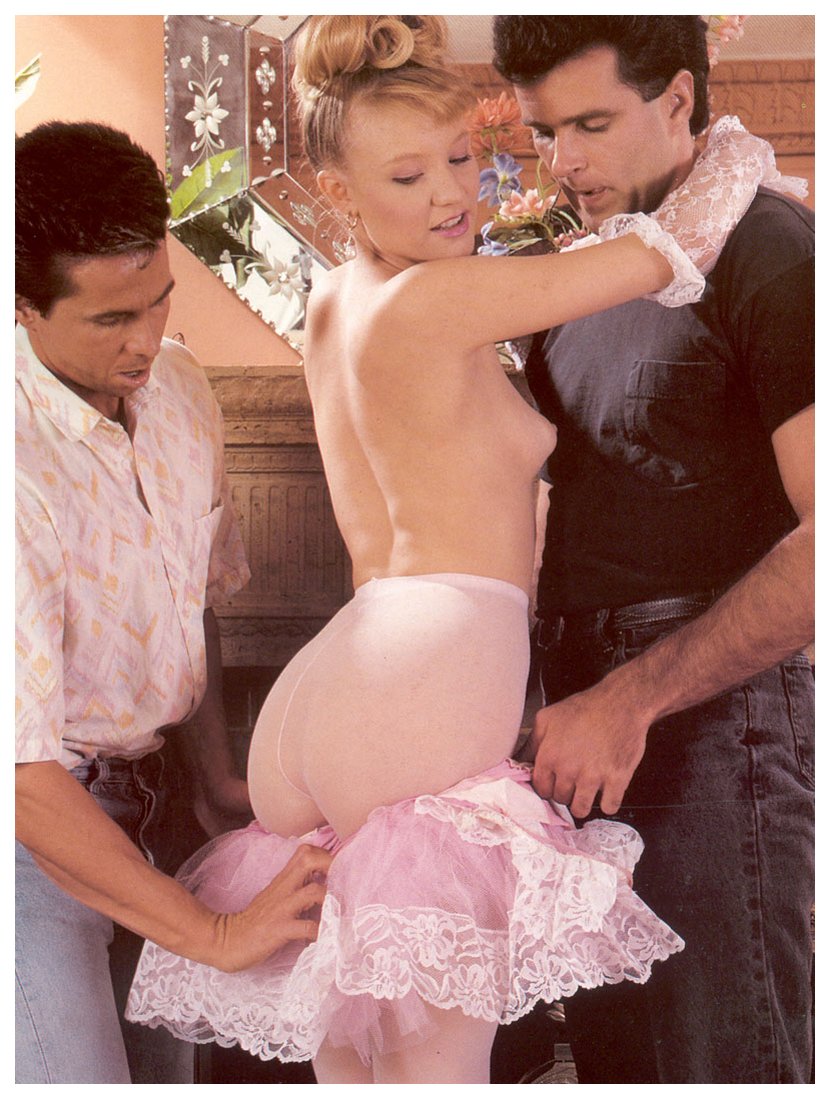 If this porn shoot has a plot, it's simple enough. Our heroine is a young dancer, offered her first major lead role in a dance production. The first time she meets with the producer and the male lead to run through the role in costume, she's giddy from the attention. They like what they see, and she likes what she sees, and one thing leads to another in a routine as old as time. Everybody has fun, lots of fucking, lots of sucking, boom, did anybody remember to bring towels? It's good clean dirty fun.
Lest I leave you in suspense, the tutu and the tights? Yeah, they came off pretty easily: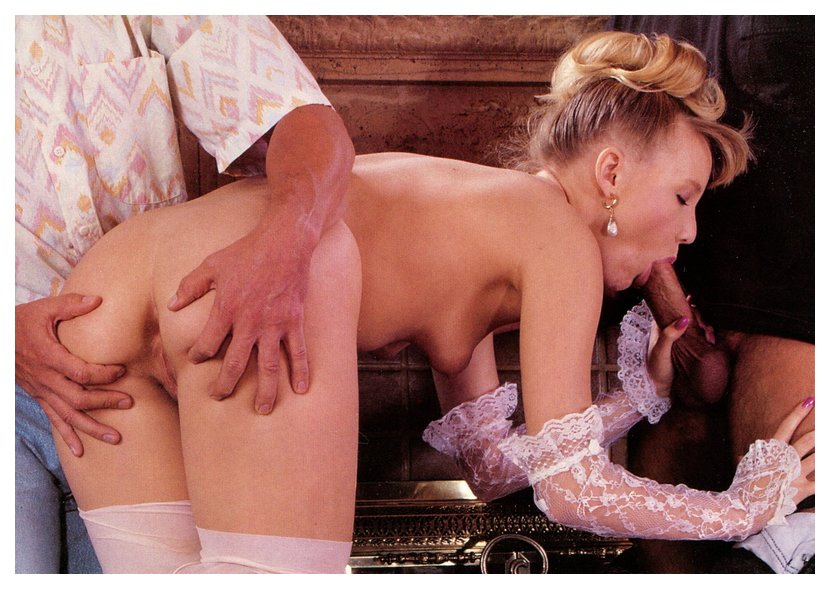 One of the things that makes this shoot so appealing to me is that it so easily could have had an exploitation storyline. But happily, it doesn't! In #MeToo 2019, weary old vintage porn that celebrates the sexual power of shithead entertainment industry men over female entertainers tastes awfully stale. And there's a metric ton of porn like that out there! Tweak a few words, and Alicyn desperately wants this role. She'll do anything to get it. This is an audition. She doesn't desire these men, but in this world, what else can she do?
A lot of porn is written this coercive way. A lot of men enjoy this kind of "power-over" fantasy. Hell, as the 2018 #MeToo headlines made all too clear, a lot of men enjoy exercising that kind of actual power over actual female entertainers. Which fact, having been rubbed in our faces by the news media, sort of takes some of the fun out of the fantasy.
That's why I really enjoy that these writers and photographers went the other way back in the 90s in Copenhagen with Alicyn, Peter, and Jon. Why shouldn't she exuberantly suck two dicks at a time, just be excited she's young and athletic and happy and horny and exited about a big creative break?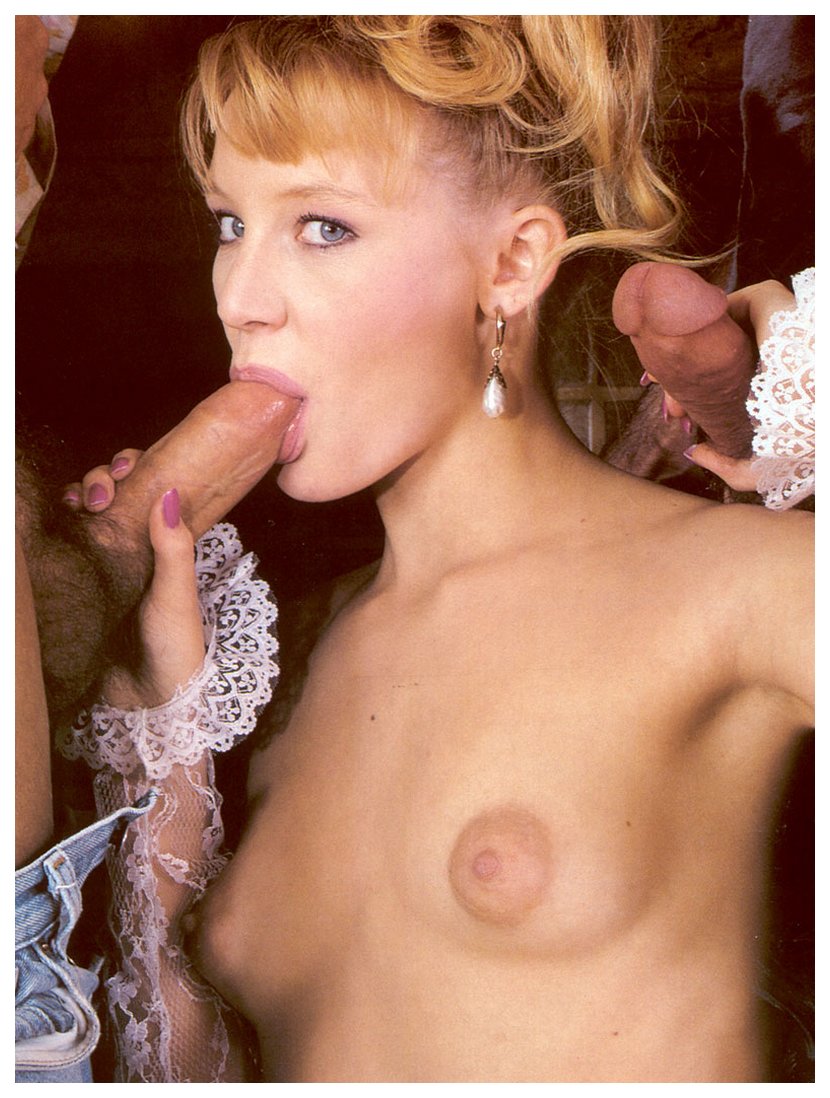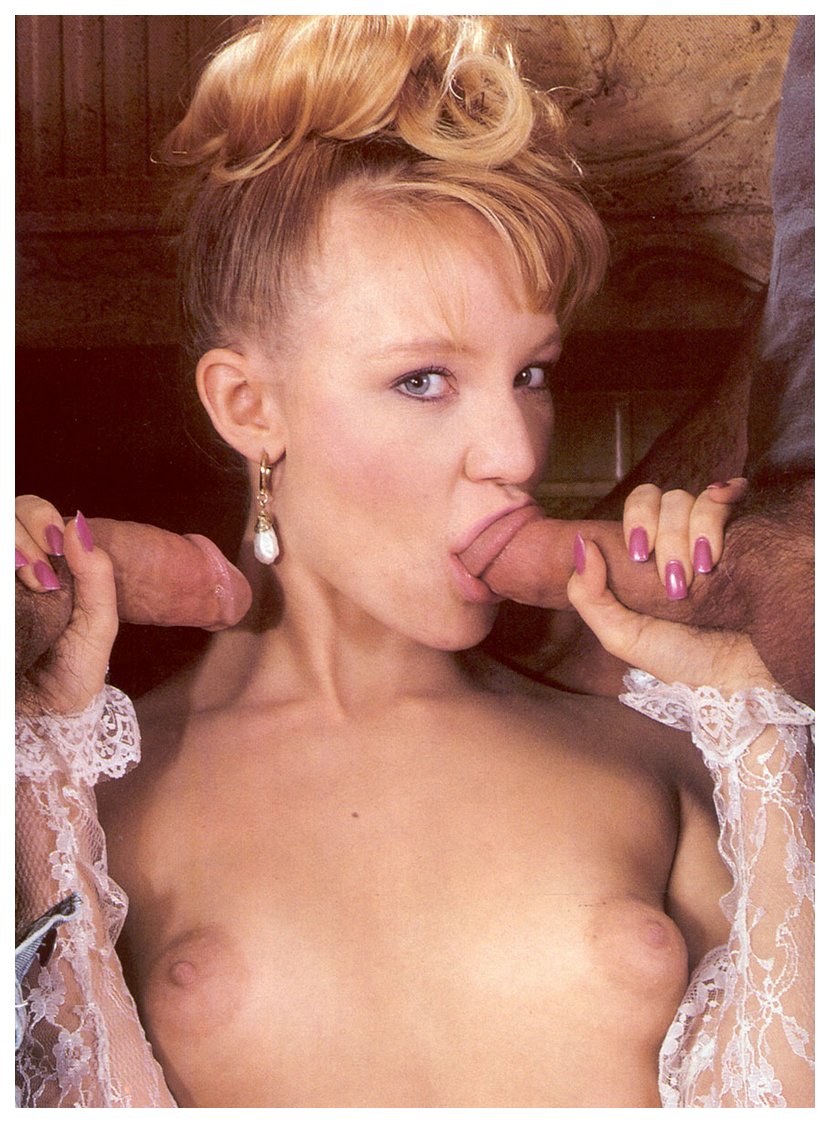 She can. She did. And it's the best kind of awesome.