You guessed it, Irina Dreyt is a Russian model and Instagram sensation who is more than just a model. She is a business owner and a co-owner of the Moscow-based Mavrin Studios.
They help other up and coming Instagram sensations grow their social following to the extreme.
No wonder why Irina already has well over eight hundred thousand followers on her Instagram account alone. I only wonder how quickly she will hit the one million mark. Well, we better all follow her, show her support and witness Irina reach the big milestone sooner rather than later.
Enough about the business.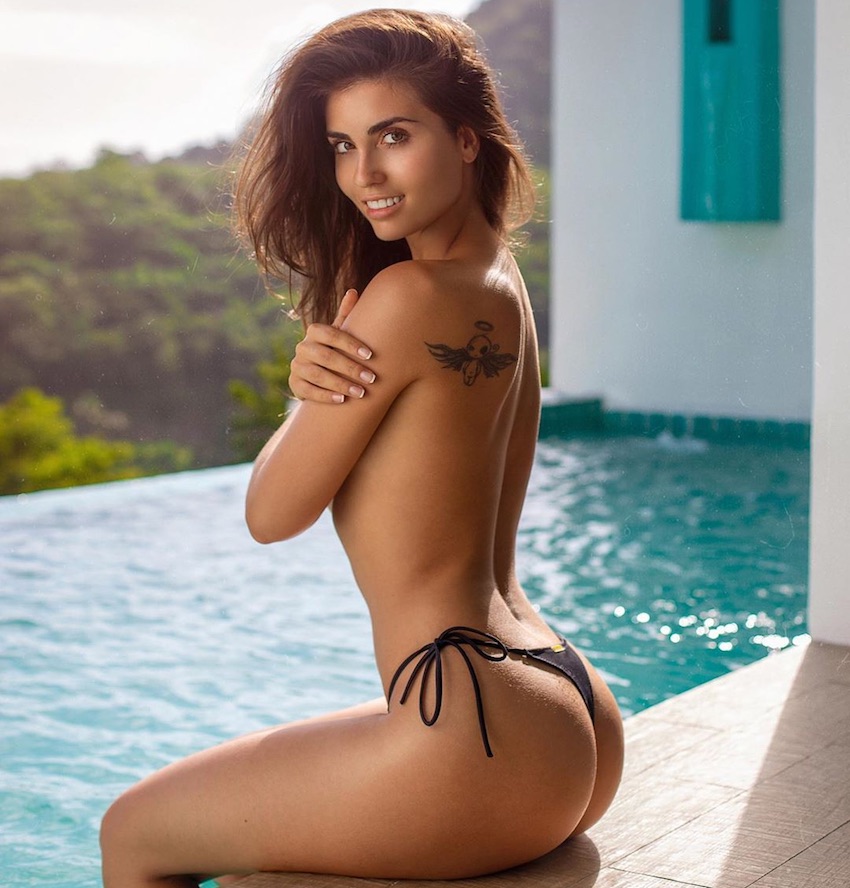 We are all here for the scorching hot Irina Dreyt herself. She is just outstanding, and I do not know how I managed to stumble across this beauty just recently. Well, all at the right time, I guess. And you can now experience the outstanding heat of Irina just as well.
I do not even know what to stare at – all is just too perfect to be true! From face, lips and teeth to belly, ass, legs and boobs – WOWZA!
Moreover, you will see Irina Dreyt pose at all sorts of exotic locations around the globe. I particularly enjoy all the shots in a bikini or any other type of swimwear.
Sometimes, Irina even goes topless. Not to mention, Irina also sports a see-through top every now and again. Yes, you are about to see her nipples and they are perfect, just like her breasts.
Fun fact: Irina was born on November 4, 1991, in Moscow, Russia.
I dunno bro, I could go on and on, speaking about how amazing Irina Dreyt is.
Just fabulous!
Obviously, she must be working out a lot to keep that frame in such outstanding shape.
Keep on relaxing your eyes, your mind and your well being while enjoying skimming through all the sexy images we have here for you. You will surely have a blast!