Needless to say, Jaylene Cook is a smoking hot Playboy Playmate who comes all the way from New Zealand. Ah, this babe is mind-bending, and you do not need my words to convince you that that is true.
Because IT IS!
I almost feel embarrassed to say that I am pretty new to Jaylene. Although she already has close to half a million followers on Instagram, I truly only stumbled across this beautiful creature recently.
As a Playboy model, you know that Jaylene has no problem going completely nude. She even publishes a ton of sexy content on her Insta account, which makes it a definite must-follow. Of course, if you are not already.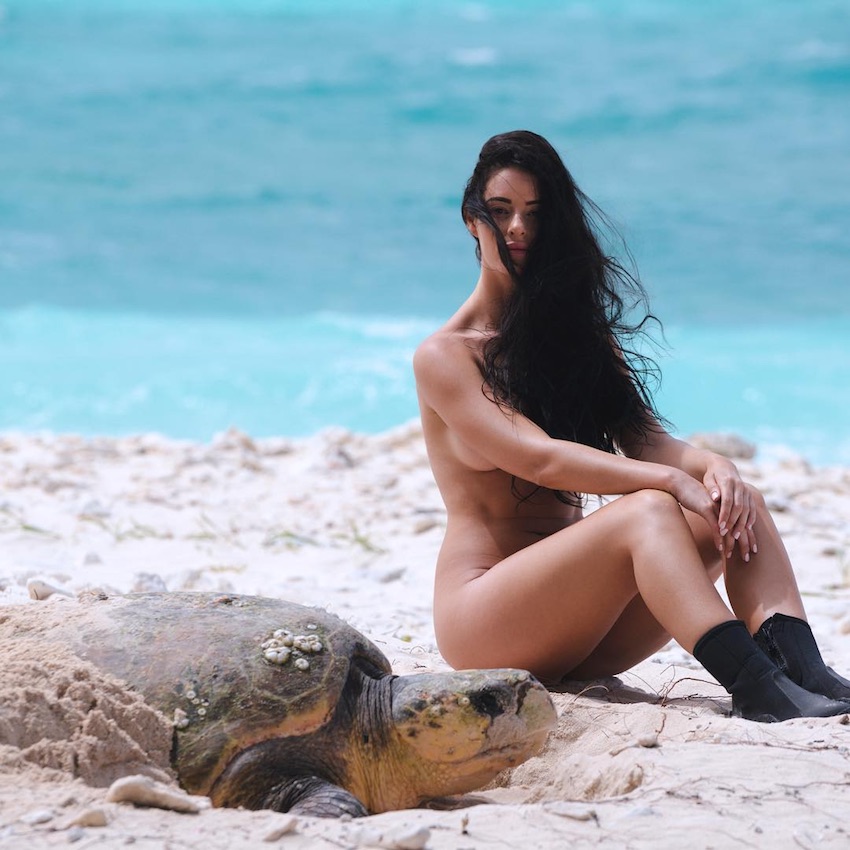 Moreover, Jaylene Cook is a real adventurist, enjoying traveling around, doing all sorts of activities. You will find her snorkeling naked or snowboarding, enjoying herself a yacht cruise or going hiking, Jaylene does it all and then some.
If you were to ask me what body part is my favorite on Jaylene, I would genuinely have a hard time making the right decision.
While I am very into asses, I do like Cook hot overall. Not just hot, but HOT! And I especially like here on all those pictures where she wears little to no makeup.
Moreover, what I also managed to find about Jaylene Cook is that she was born on July 21, 1991.
Some time ago, this daring lady witnessed quite some criticism because of climbing on top of Maori's sacred mountain in New Zealand. She climbed 8,300 feet for that! And the image sure is spectacular.
I will not go into politics, because we are not here for that. Let's together enjoy the stunning brunette babe, Jaylene Cook, and investigate her incredible assets in great detail. I tell you one thing, you will enjoy her to the fullest.