You better do yourself a favor, drop everything and bring in your life some Jessica Lesca. You surely will not regret it – not even for a second!
Ah, life is beautiful. And it even gets prettier with ladies, like Jessica. Have you ever heard of her? Me? Not until this time. But as soon as I spotted her on Instagram, Lesca was more than a perfect fit to be crowned our Hottie of the week. Well, congratulations.
But please, do not try and ask me to share with you more information on this lady. Indeed, I truly have no clue who Jessica actually is.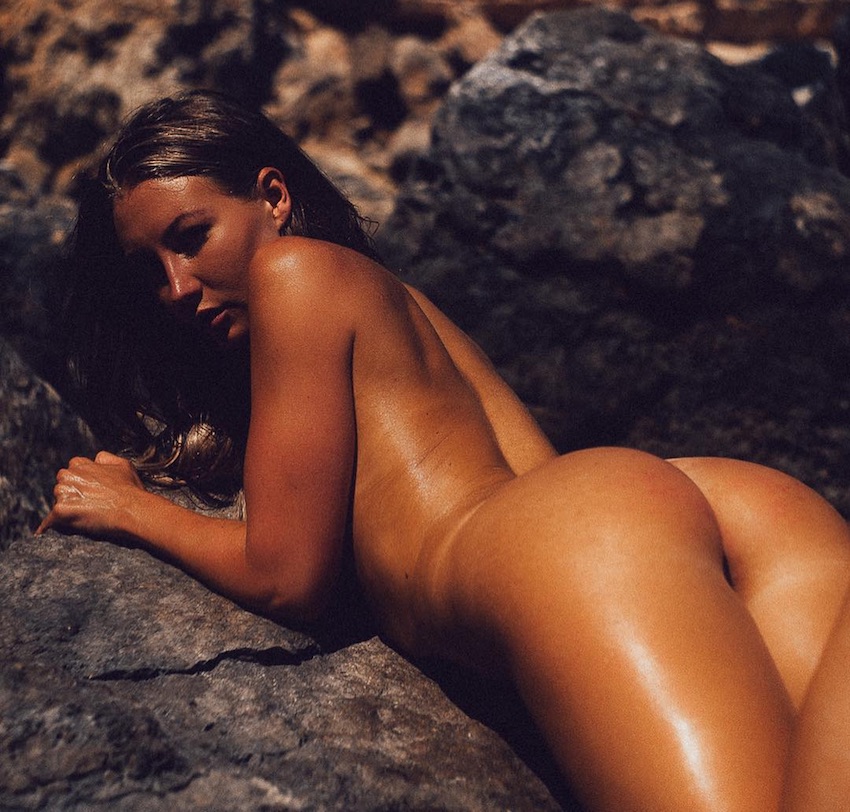 However, I do not know one thing: she is absolutely gorgeous. From head to toe, Jessica is a smoking hot creature who will mess out with your brain.
First thing's first, her frame. Do I even need to say anything? You already see that Jessica Lesca has a body that is just ideal. Adorable face, long and curly blonde hair, pretty smile, piercing blue eyes and toned belly.
And now the fun parts.
The breasts, Jessica sports, are of perfect sizing. Probably fake, right? Or Jessica just knows how to train them so well. Moreover, that ass. To sum it up, Jessica has the butt for miles! I just cannot stop staring.
What is also super cool about Jessica Lesca is the fact that she knows how to get kinky and naughty. Some of the images she publishes to her Instagram profile are super raunchy.
And a photo of her wearing a white, see-through top tells you more than enough.
Wet shirt alert!
And if you dig even deeper, you sure will find Jessica Lesca completely naked, her pussy and her nipples fully exposed.
Now enjoy yourself while you can and rest your eyes on Jessica's outstanding assets.