No chance, you have never heard for German adult icon, Katja Kassin, before. If you don't know her by name, I am sure you know and are very familiar with her ass (hence the name K-ass-in). Katja is pretty much everything one would want in a woman. She is very well educated, needless to say, a smart woman, confident and knocks your socks off with her performance. With one word, an extraordinary human being who we will never get enough of.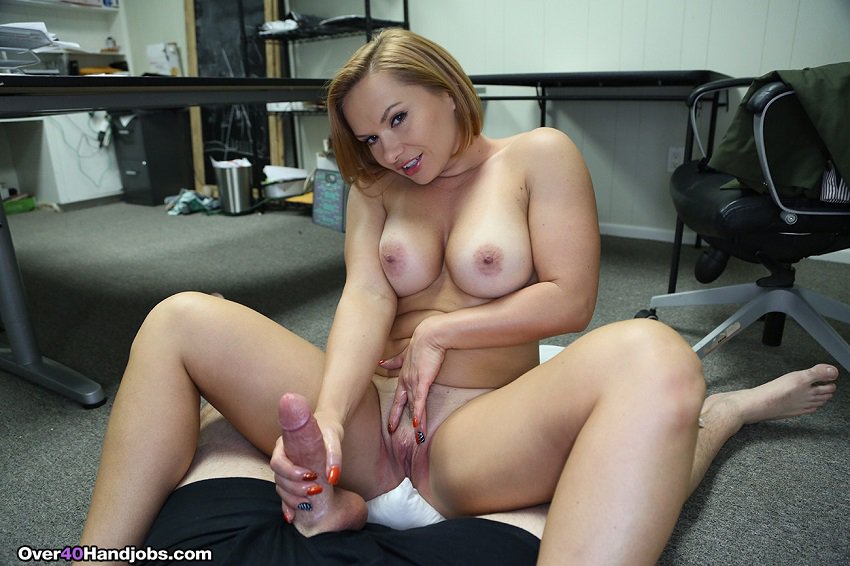 Now, when she grew older and made a comeback, Katja enjoys shooting pornography even more. Back when she entered adult entertainment business at the age of 23, she was this lass who took everyone's breath away with her skills and experience. Today, she absolutely adores shooting MILF scenes. These scenes give her more control over her performance.
Before she shot her very first XXX video, Katja did nude modeling and slowly progressed to videos and eventually, dirty scenes. Still, she did not shot boy-girl scenes straight away. First, she did solo and lesbian shows up until she got fully comfortable with herself and having sex in front of the camera. She started testing the waters at the age of twenty and three years later pursued adult career professionally.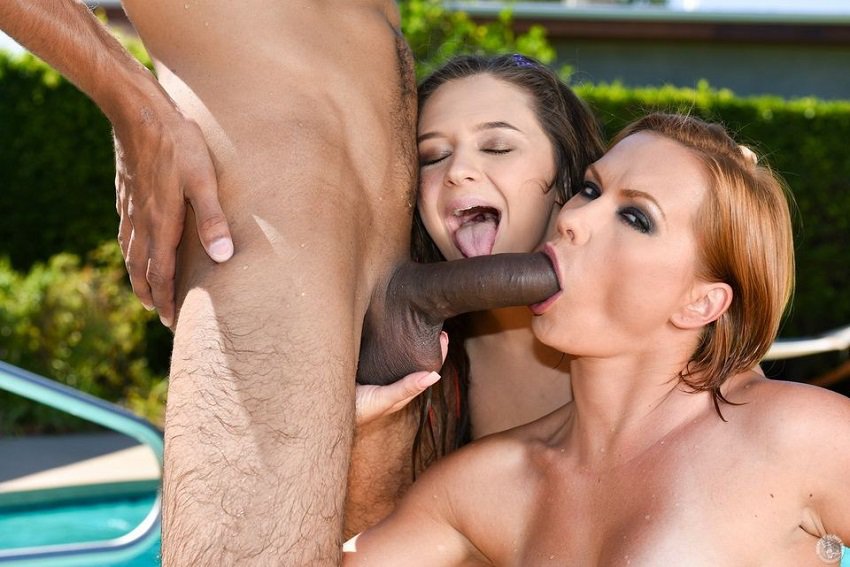 The first porn video Katja Kassin shot was in German and it was a trial to see if she will like it or not. Not te mention, from the very beginning, her plan was to take over the USA with her incredible butt and pussy fucking skills. Oral, too!
It was a pure success for Kassin since she took it as a serious business. She always gave and always will give it her best in her scenes. No wonder why everyone started craving this lovely German talent. To date, Katja worked with all the major industry companies, like Brazzers, Naughty America, Evil Angel and Digital Playground to name a few.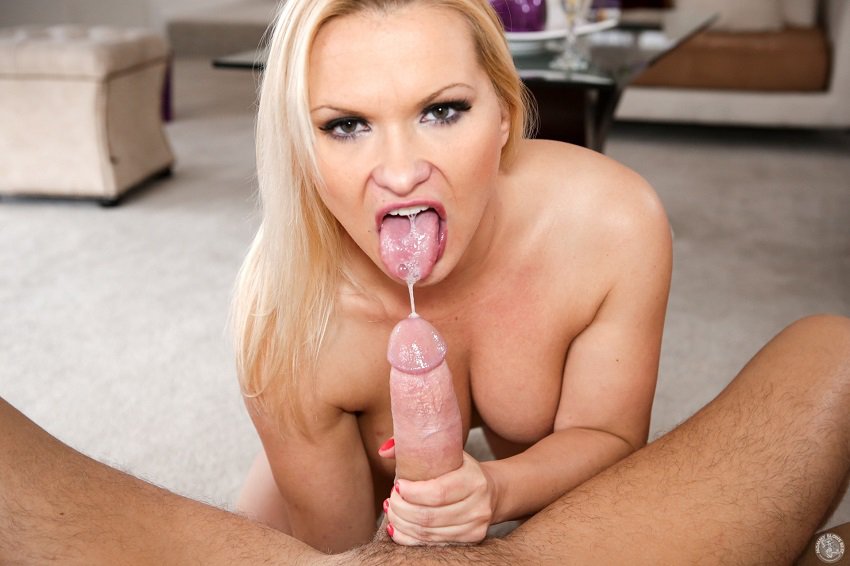 By the way, all of Katja XXX scenes are vivid and full of action. When she gets a dick or a few, she pleases them all with mega style. It can also get very fetish oriented in her scenes, so there is something for everyone. More importantly, Kassin never disappoints with her performance.
Moreover, Katja went into the business very strategically. Meaning, she saved money what helped her grew into an even bigger star than she already was. Young ladies who are about to start doing porn, look up to Katja, you may learn a thing or two.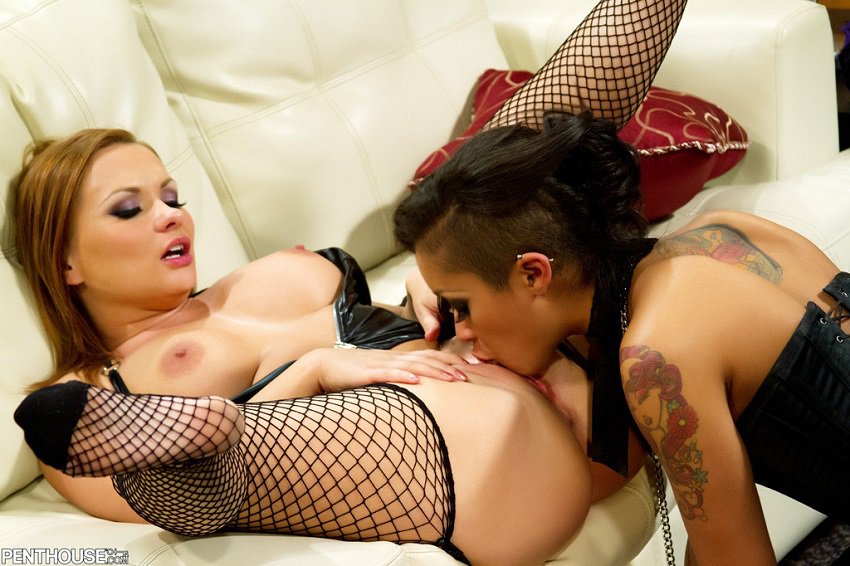 Later in her career, Katja took a two year hiatus due to education. In 2014 she graduated with BA in psychology summa cum laude. Currently, she is taking masters in social work program. I told you Katja is a smart and very educated person. Even she is surprised that she already managed to achieve so much in her life. Everyone was telling her that someone like herself aka a sex worker will never succeed in life. I am really happy that she proved all of them wrong.
As for her stage name, she went with Katja due to being a very common German name, as well as due to her first photographer's suggestion. Katja wanted a matching last name and after some wordplay, she incorporated ass in her last name and Katja Kassin was born. She knew since the beginning the power of her ass.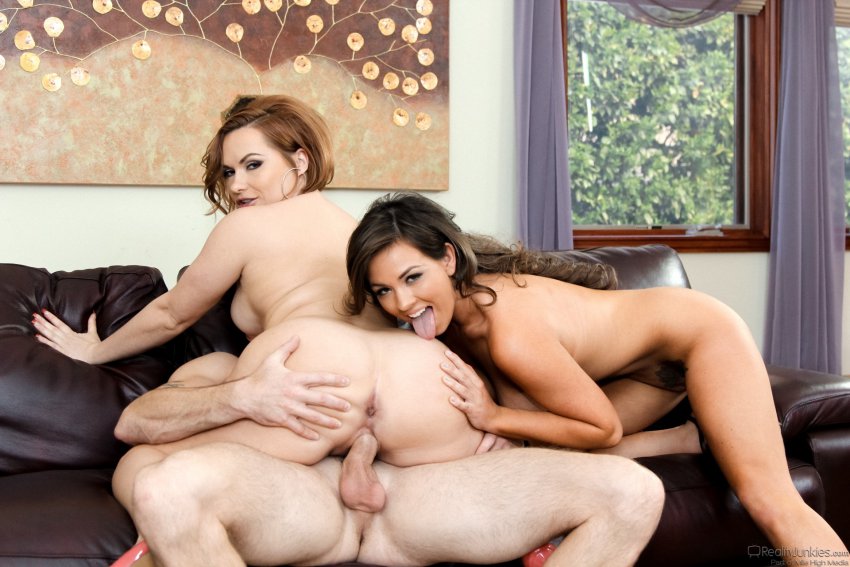 Being a busy woman as she is, Katja has a bright future ahead of her. From doing porn to studies, Kassin is growing into a mature woman everyone craves for. I bet nothing can stop this lady. More than that, whatever she wishes for, Katja will get. Nope, she is not a princess, more like a hard working babe with things and life sorted out.
Enjoy this collection of Katja Kassin porn videos
Katja enjoys gagging and deepthroating

The amazingly slutty Katja Kassin is all about getting her face fucked as hard as possible. And if this means getting a big cock down her throat, well, that's even better. If you would like to see how a German whore does it, here is a porn video that does the magic. Watch and enjoy Katja as she gets completely demolished in a tasty deepthroat action. The rougher it gets, the more she enjoys it – that's how Kassin rolls, and you will be more than happy that you stumbled across this XXX scene. She even gets a sticky facial afterward to seal the deal.
Anal penetration is her favorite

It is no secret that Katja has pretty much done it all. After trying out all the different ways of getting fucked, anal is still one of her favorite. You know why? Because her anal orgasms are the most intense. And if you need proof, here is a smoking hot video that reveals it all. With her curvy body and outstanding skills, Katja is a pro at seducing just about any and every guy (and girl). Moreover, Katja is also no stranger to ass-to-mouth. In fact, it is a must for her! Enjoy yourself in the KK kinky madness now and do come back frequently as we will post even more amazing porn scenes from Katja Kassin.
No one steals from Manuel Ferrara

The idea was to sneak into his house and steal all the jewelry and other expensive stuff. Well, unfortunately, Katja's plan did not work out as she wanted. Manuel catches Katja and, instead of calling the police, he has something entirely different in his mind. He punishes her with his enormous shaft. First, Katja receives that prick deep down her throat before Manuel smashes her tight, yet experienced, asshole as wickedly as she ever was fucked anally. At the end of the session, of course, he does not let her keep his stuff; however, she is always welcome to return for another dose of butt play.
Katja cleans just about everything

This rich stud's house is way too big to clean it all by himself. That said, he hires a maid to get the job done instead of him. To his luck, he had no idea a hot lady, Katja Kassin, will knock on his door. With those daisy duke shorts, his mind goes crazy instantaneously. The only thing he sees her cleaning is his massive shaft. After doing the work exceptionally well as a maid for a while, the time comes to truly test Katja's skills. Will she even be down to wash his dick with her mouth and later let him fuck her asshole? The answer is more than obvious. For extra pay, Katja is ready to clean whatever she finds dirty, and boy is his cock nasty and in need of some proper cleaning.
Insane BBC for blonde slut, Katja Kassin

First thing's first, Katja never has enough cock. Every time she sees an opportunity, she grabs it by the horns and makes the most out of it. And when this opportunity means fucking a big black cock, first with her mouth and then with her vagina, Katja is more than thrilled about it. This big and buffed dude is ready to absolutely demolish German whore, Katja, with his BBC, stretching both her mouth and her pussy exceptionally wide. And, you guessed it, Katja loves every second of it. The more he pounds her, the happier she is – that is simply how sluts role.
Katja has a special job for you, slave

As mentioned earlier, Katja does enjoy fetish scenes a lot. She enjoys those where she gets to punish slaves the most. Do you want to be her slave? Do you want to do as she says? If so, let Kassin take you on an epic journey that you will never forget.
Curvaceous Kassin has a job for you that you would not mind doing 24/7. Believe me, if you were paid for it, you would be the happiest person alive. As a matter of fact, you would do it for free and still be full of joy and happiness.
The job we are talking about is teasing and pleasing Kassin's pussy and asshole. With your tongue! Boy, now we are talking about. How awesome would that be? Listening to her dirty talk and humiliating words while you enjoy licking her moist pussy – sign me in! I bet no one would mind helping her out, taking care of her juicy private parts. Your mouth start to water, huh?
Enjoy the journey and do the job for Katja.
Stepmom takes care of her stepson's strong cock for his birthday

Imagine your stepmom walking in your room for your birthday, wearing sexy lingerie. At first, you are in shock because you have no idea what she is up to. As it turns out, she has a special present for you. However, the only way you will receive it if you do not tell your dad about it. Do we have a deal? Why of course we do!
MILF Katja Kassin surprises her stepson with the best birthday present he has ever received. She strips out of that mega erotic outfits, approaches him on the bed, unzips his pants and goes to pleasing his stiff young cock. Katja puts only his hands to use and offers him an incredible morning handjob. Waking up never felt better for this kid.
While she teases him with his pussy and ass, Kassin keeps on stroking his shaft until he jizzes.
I am sure he will not have a problem shutting his mouth and wish for much more presents of such kind from his stepmom in the future.
Horny stepson needs another handjob from stepmom, Katja

If she did it once, she should do it the second time, too. Probably, over and over again. That said, horny stepson cannot stop thinking of his stepmother. Remember the special gift he received from her for his birthday? She stroked the living daylights out of his penis.
With a straight boner for three days, he cannot wait any longer and pays her a visit at her office. What a pervert he is. Will she jerk him off once again in her office? Why of course she will!
That's their little secret and to spice things up a little bit, why not do it in the work hours. It will be so much fun.
And so, his stepmother, Katja Kassin, undresses, shows her incredible mature physique, kneels down and goes to work. She lubes that cock and starts sliding her hands up and down its length. Once again, she teases her pussy to make him aroused through the roof. What a success for the kid!
From handjobs to a vivid gagging blowjob

By now we are all very familiar with Katja's handjob skills. Yep, she is a pro at it. I am sure we would all want to have our dicks stroked by her. But what about her cock sucking skills? Is she as good with her mouth as she is with her hands? Needless to say, of course she is!
To bring this video collection to an entirely new level, here we have Katja Kassin's Gag Factor. The name speaks for itself, but we should get the conversation going.
A morning boner leads straight to vigorous face fucking, sticking it all the way down Katja's throat. In short, a deepthroat. The look on Katja's face is priceless, just like any other throated scenes. That said, if you aren't down for vivid oral sex, I advise you to skip this scene. Or watch the previous one once again. For all the rest, you are welcome.
A face fuck for a gorgeous redhead MILF

Boys and girls, we present you another incredible blowjob scene from your favorite German pornstar, Katja. Like in any other scene she ever filmed, in this one, Kassin does a splendid job as well. She takes care of that cock with both her mouth and her throat. Another vigorous deepthroat show for you. At the end, she received a load of spunk on her face and inside her mouth. Guess what, she swallows every drop of it! Katja is such a good girl, pleasing cocks of all sizes. Allow me to go WOW.
Booty queen Katja Kassin gets her asshole fucked

Finally, the time has come for us to enjoy bootylicious Katja getting her butthole penetrated by no other than Manuel Ferrara. You know how delighted Manuel gets when fucking anally. Luckily, he came across Katja who enjoys getting her anal walls rubbed by a big machete. But first, she puts her mouth to use and makes him stronger than ever.
With that cock rock solid, Ferrara warms Kassin up by fucking her pussyhole and make her dripping wet. When the time comes, they change holes and the anal action is on. That ass of Kassin's gets completely demolished what gives her pure satisfaction.
Interracial gang bang for Katja in public toilet

While she enjoys giving blowjobs and getting her sex holes banged, Katja Kassin also enjoys interracial scenes. If that means a gang bang with four or five black dudes, then be it that way. With years of experience, nothing can stop Katja. Not even several big black cocks destroying her twat and stinky while offering every single one fo them great oral sex. Give her several guys and Kassin will take care of them all with ease. Don't believe me? Watch the video above and your doubts will be answered once and for all.