If you are a fan of natural pornstars, you came to the right place. The boobs, the ass, the lips, everything is real on these adult superstars. Some of the women even sport a nicely trimmed bush.
While there might be a lot of fake stuff going on in the Smut industry, at least when it comes to enhanced boobs, many still prefer the all-natural way.
As a matter of fact, I do, too. Not to mention, for me, small boobs with big tits every single time.
However, to each their own.
One thing is for sure, you will find a natural pornstar in this collection that will suit your taste best without a shadow of a doubt. And if you think we missed someone, by all means, write it down in the comments section below.
I do not know what you like, but I could stare at these hot women for hours straight and never get bored. Enjoy yourself to the fullest, and if you were not aware of a particular pornstar, well, you're welcome – you have a lot of searching to do.
Lana Rhoades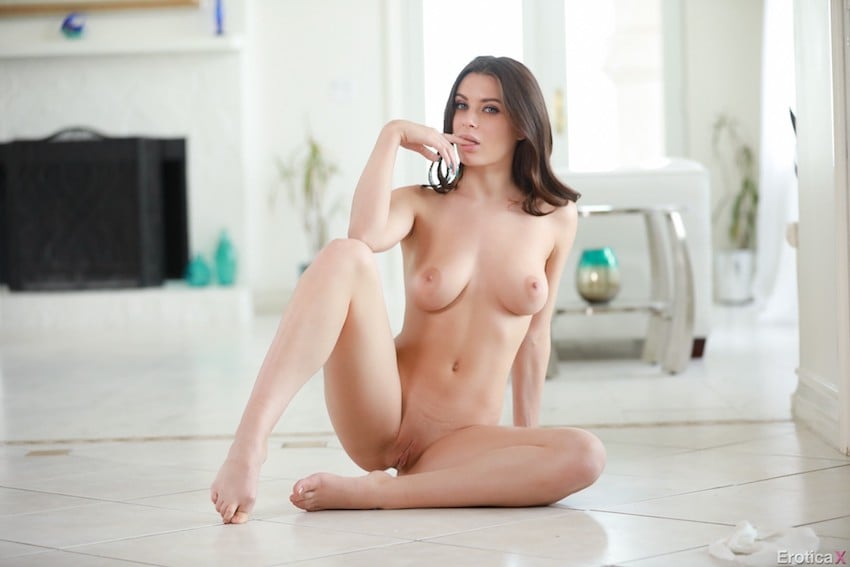 Lana is a stunning all-natural pornstar that was born in 1996. She grew up near Illinois, as a country girl brought up by her very religious parents. Lana claims that she was a tomboy, which is very hard to believe. This tomboy was also a smarty, finishing grade school a year early. As she blossomed into a gorgeous girl, Lana started cheerleading and rebelling against her strict parents. She moved away to Chicago, where she started working as a waitress in the Tilted Kilt.
Lana tried applying as a hardcore porn actress, but she was stopped twice, once by her mother and once by her boyfriend. Finally, she managed to do it. What's interesting is that Lana started before losing her virginity, which is why she is so into anal. Which brings us to the Lana we know and love today. We hope (and we know) she continues her endeavor into the world of porn.
Instagram: instagram.com/lanarhoades/
Twitter: twitter.com/lanarhoades
Codi Vore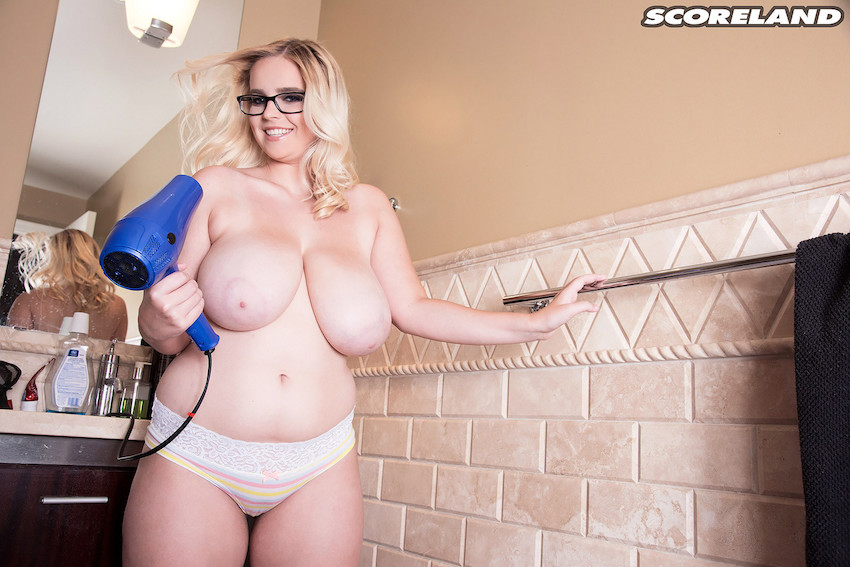 Codi Vore is the super curvy lady with insane breasts that you need in your life. If it happens that you are not familiar with Codi just yet, you will enjoy this bubbly blonde adult actress through the roof. She is excited about anything-porn. That said, whether she fucks herself with a dildo, enjoys another buxom woman, or gets her pussy rammed hard by a stiff cock, Codi Vore is down for all and everything. Codi was born on May 18, 1995, in Las Vegas, and she is always excited to try new stuff. Even though her body assets are mind-bending, you will have a heard time pealing your eyes off of those gigantic, 32L hooters. Wait until you see them bounce all over the place when banged.
Instagram: instagram.com/codivore.insta/
Twitter: twitter.com/codi_vore
Mia Malkova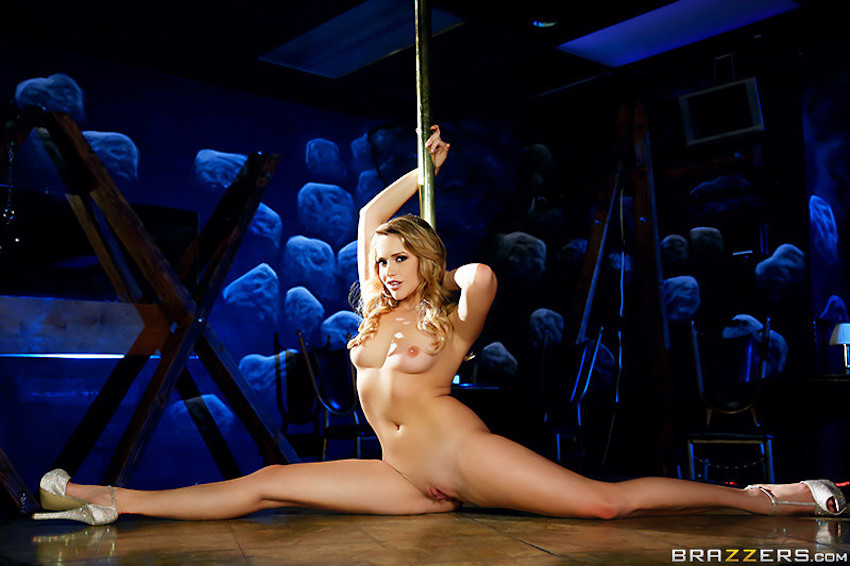 This Californian bombshell is 27-years old and she is all about the sunny vibes. Believe it or not, Mia was a shy kid, but she knocked her friends out of the park when she started watching porn at the ripe age of twelve. Her previous work includes McDonald's and waiting tables, but it was her friend Natasha Malkova who convinced her to try out being a natural pornstar. Her brother is also a porn star, so you can kind of say that it's their family business. The blonde vixen is a very accomplished porn actress with plenty of awards under her belt. And once you see her bend and flex in all shapes imaginable, it's easy to understand why.
Instagram: instagram.com/mia_malkova/
Twitter: twitter.com/miamalkova
Riley Reid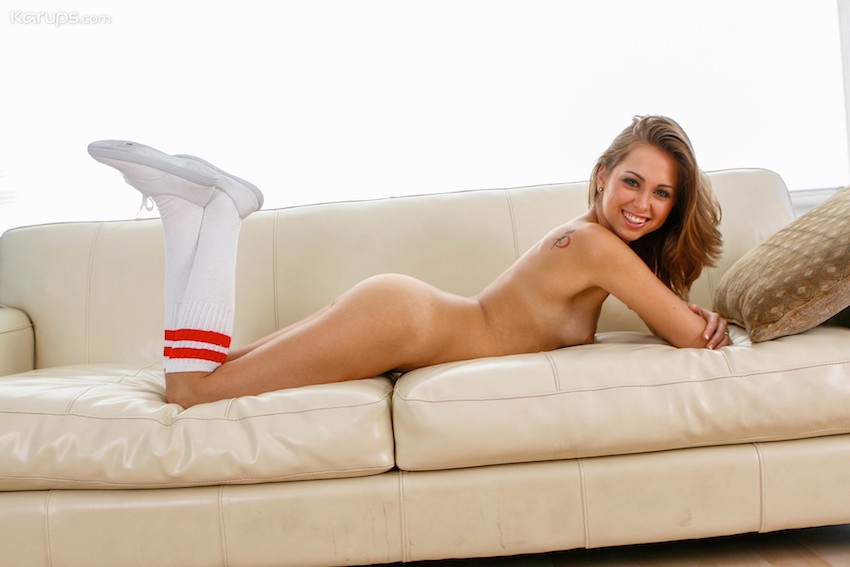 This innocent looking brunette comes from Florida, She is 29, and has a very exotic descent that created her very appealing looks. Riley is a natural pornstar, her A cup tits prove that you don't need to have huge jugs to make it in the world of porn. Riley entered the beautiful world of porn in 2011, and she has performed so well her first few times that she was even featured on the DVD box cover of "Brand New Faces 36", which is a very honorable thing considering that she was a newcomer. Jules Jordan loved her so much, asking her to make a whole series based around using Riley as a sex toy. Riley's very first anal scene won her an award, and that alone should tell you just how amazing this girl is.
Instagram: instagram.com/titsoutkickedout/
Twitter: twitter.com/rileyreidx3
Angela White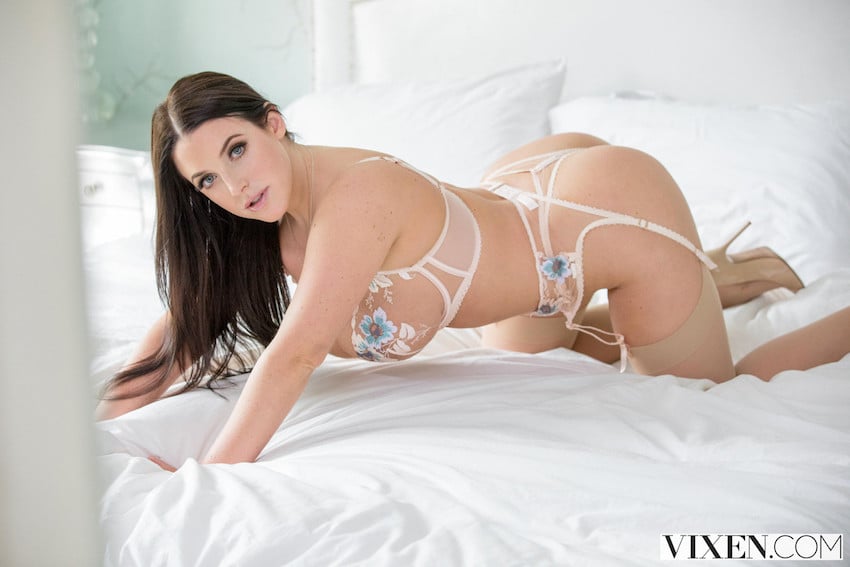 The stunning blue-eyed brunette comes from the land down under. Angela has mind blowing 40GG natural tits – something many porn actresses can't say. The natural adult actress was still in high school when she decided porn was the right choice for her. Because of her lack of experience, Angela joined a softcore lesbian site in Australia, where she crafted and truly perfected her one-on-one and girl-on-girl skills. Her first video where she was railed is called "Angela White Finally Fucks", and this debut has permanently left a mark on the world of porn. After that, Angela couldn't get enough of cocks, but she never forgot her love for pussy.
Instagram: instagram.com/theangelawhite/
Twitter: twitter.com/angelawhite
Adriana Chechik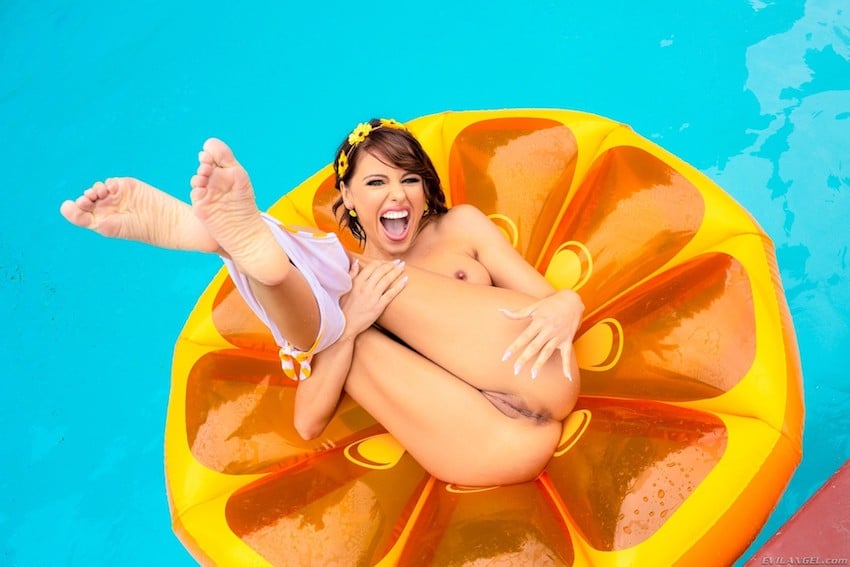 The petite 5'3" brunette comes from Pennsylvania. Adriana believes that she is of Russian, Serbian, and English descent, and we all know how wild Eastern European girls can get. The natural pornstar is 28-years-old, and she first started performing in 2013, when she was about 22. Her green eyes and amazing 32B tits have won hearts all over the world, and Adriana is one of the top-ranking pornstars today. She craves attention, a lot of it, so it's of no surprise that her sensual lesbian scenes quickly turned into hardcore fucking. Adriana can twist and bend in angles never seen before, so go and appreciate all the hard work she's doing to please us.
Instagram: instagram.com/bratnasty69/
Twitter: twitter.com/adrianachechik
Alexis Texas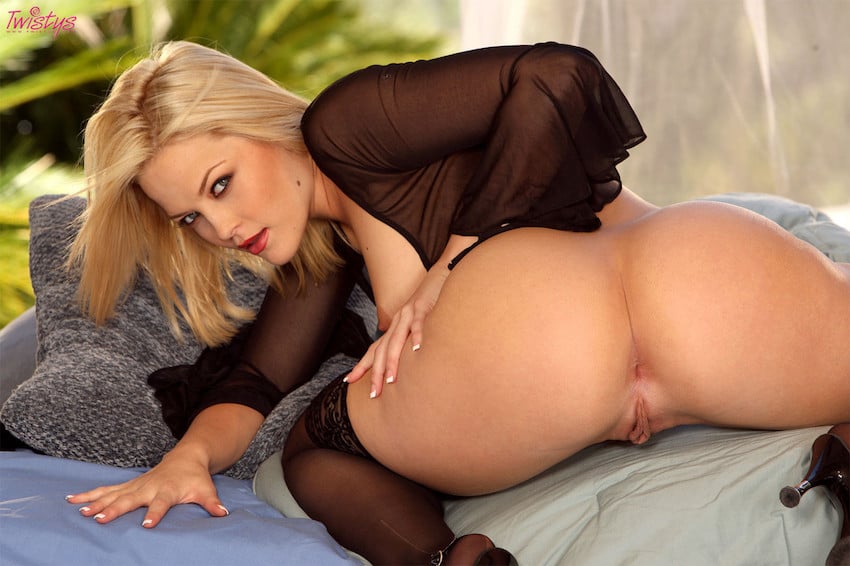 It's easy to tell where Alexis grew up, as she proudly bears her country name as her stage name. This blonde natural pornstar is a smart one too, graduating from Texas State University as a respiratory care therapist. Before she delved into porn, she was working in a nursing home as a personal assistant. Alexis has always been promiscuous, revealing that she lost her virginity when she was 17. Even before that, Alexis helped her male schoolmates learn how to undo a bra! She was working as a waitress when she was approached by Shane's World representatives. Alexis agreed to be featured in one of their movies, and the rest is history.
Instagram: instagram.com/whitegirlpoliticking/
Twitter: twitter.com/alexis_texas
Elsa Jean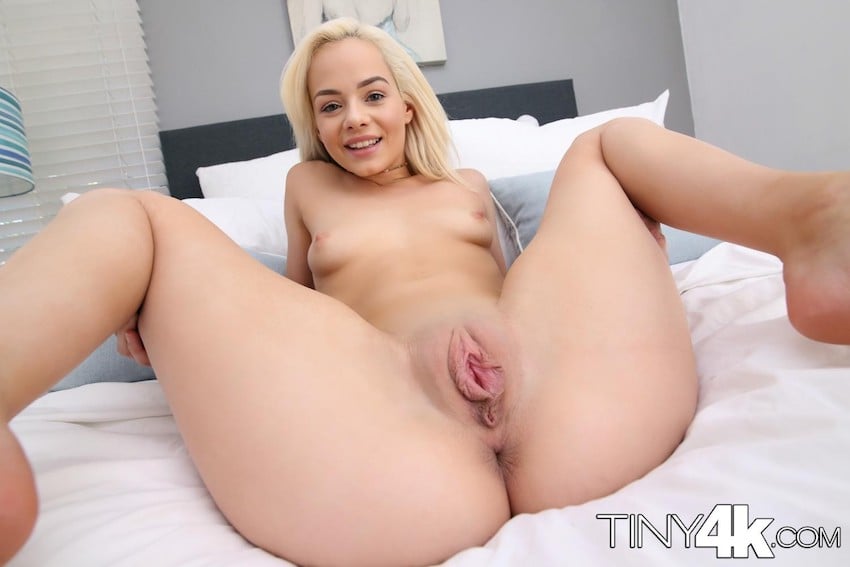 Elsa is a very petite girl, reaching just about 5'3". It's hard to believe what she can fit inside of her when you see how small and tight she is! Elsa is a pornstar that shows us big tits are not necessary to make it in the adult film world. Elsa Jean tried her hand at modeling, but she never liked how they treated her, so she turned her passion for attention into being glorified and fucked. For your information, Elsa used to be a stripper and has even attended college, but as it turns out, Elsa prefers being railed and stretched. She remarks that she does love learning and studying, and she even has plans for continuing her studies. We hope that she doesn't completely forget her porn career, and we're sure a lot of people would miss looking at her small frame handling big, throbbing cocks.
Instagram: instagram.com/elsajeanofficial/
Twitter: twitter.com/elsajeanxxx
Dani Daniels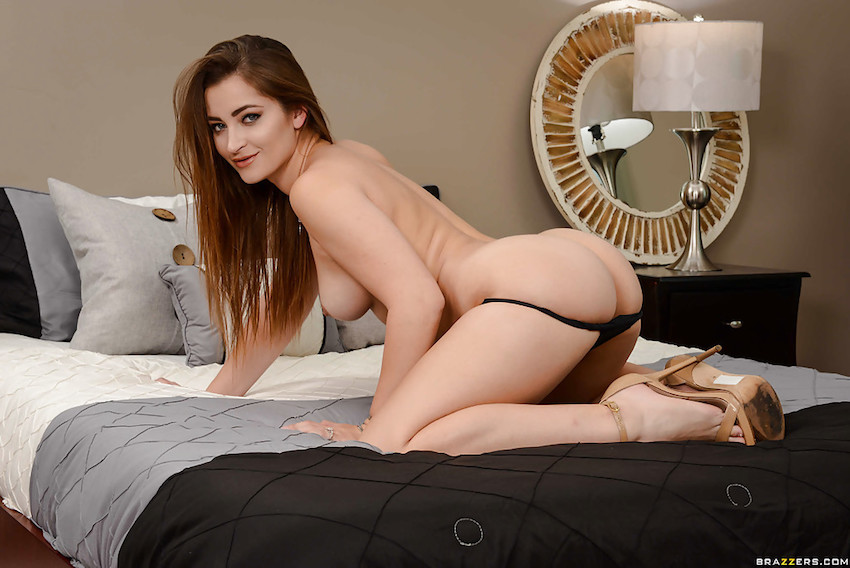 Dani comes to us from California. She was a total tomboy while growing up, which explains her affinity towards controlling and dominating men. Her looks and confidence blossomed when Dani became a teenager, and she enjoys retelling how she teased her boyfriends until they went mad. She lost her virginity when she was eighteen, and from there, this natural pornstar started to truly enjoy fucking. Dani did like the attention she got thanks to her looks, and at age 15, while she was working as a medical assistant, she got into trouble for wearing tight scrubs. Dani also loved art, and she often posed as a model for numerous artists. After her art career took a tumble, Dani worked as a stripper to pay off her debt, slowly paving her way into porn.
Instagram: instagram.com/akadanidaniels/
Twitter: twitter.com/akadanidaniels
Abella Danger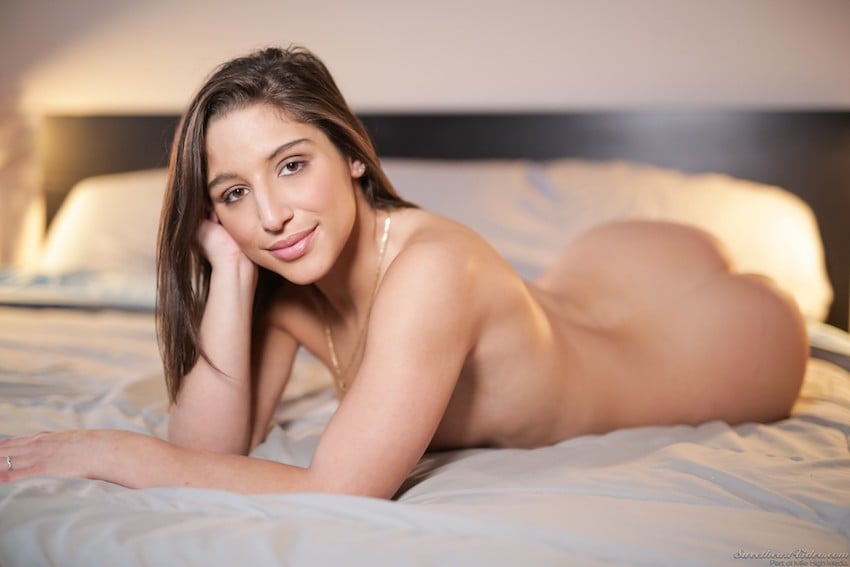 Abella comes from Los Angeles, and she is one of the youngest pornstars that made it big. She is only twenty-four, but she already left a big mark in the world of porn. There's nothing fake about this natural pornstar, and her 32C tits and 32-inch ass are all thanks to her amazing Ukrainian genes. Abella was always hungry for cock, losing her virginity at sixteen. Abella wanted to become a flight attendant, but the mile high club was not right for her. She also has a passion for dancing, and her tight body reflects that. Abella claims that ballet has helped her tremendously in her porn career, and it's really amazing to see a girl riding a cock while doing the splits.
Instagram: instagram.com/dangershewrote/
Twitter: twitter.com/abella_danger
Dillion Harper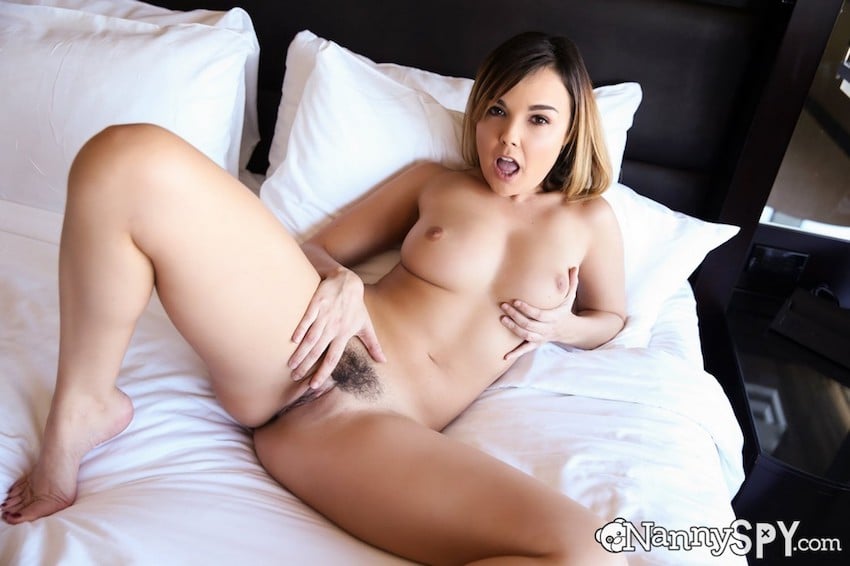 Innocent little Dillion Harper looks like anything but a pornstar. But it's her pure look that made her famous in the first place. Dillion describes herself as a very sexual being, losing her virginity when she was only 15 years old. She is an only child and has moved around Florida with her father until he met her stepmother. Dillion has done some camming during her senior year to earn some extra cash, and that's where it all started. She still lived with her parents when she got into camming, so Dillion had to be very discreet about her love for sex. Bella Roxxx, a retired MILF, helped this natural pornstar start her career, calling Dillion after seeing her pics on Craigslist. Her first scene for Bang Bros depicted her trying her hand at oral, and she loved how up close and personal the cameras were with her.
Instagram: instagram.com/dillionharperexclusive_com/
Twitter: twitter.com/dillionharper
Piper Perri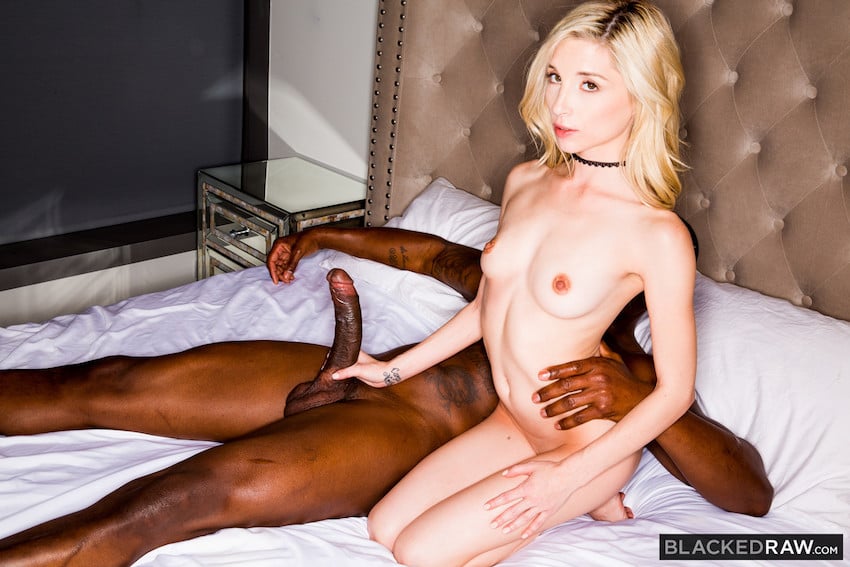 Petite Piper Perri is the star of one particular movie we all love and enjoy – the fabled gangbang with five big black cocks and one very small and tight pussy willing to gobble it all up. But where did Perri start her career, and how did this amazing natural pornstar get into adult movies?
Perri was born in 1995, in Pennsylvania. She was a grade-A student that traveled all around the country, losing her virginity when she was only thirteen. Her first hardcore video was a foot fetish scene when she was only nineteen. When Perri is not busy fitting toys and enormous dicks in her tight holes, she likes to cook and tend to her garden.
Instagram: instagram.com/piper_perri/
Twitter: twitter.com/perripiper
Natasha Nice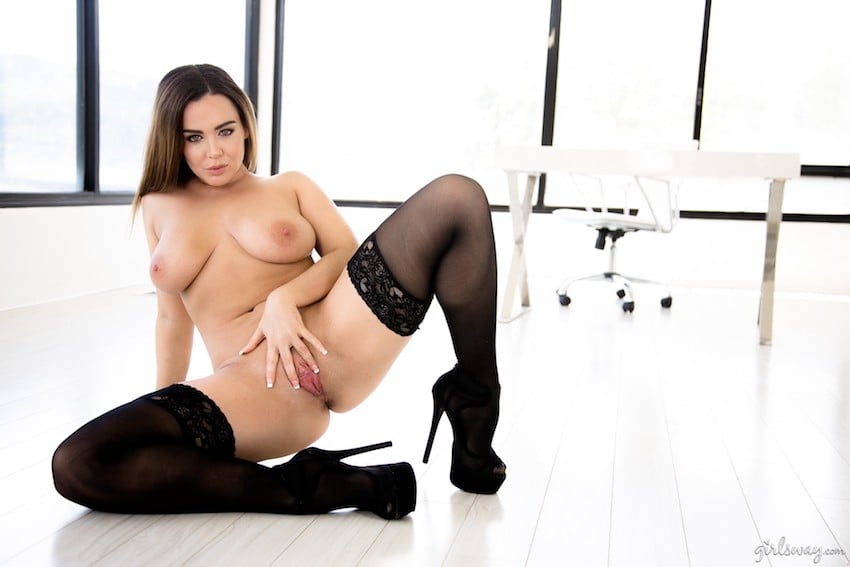 Natasha is a very big name in the porn industry, winning over many throbbing cocks all over the world. She comes from saucy France, but she has some Cuban blood mixed with her heritage. This natural pornstar has epic 36D tits that are one of the most remarkable pairs ever recorded. She wanted to finish college but got hooked on modeling and porn when she discovered her innate talent.
Natasha had a short break during her porn career when she went back to get her degree, but she returned to the big screen in 2016. Her religious background gave her the wish to fight for her slutty rights, and we're glad that she decided to stick with porn.
Instagram: instagram.com/thenatashaxnice/
Twitter: twitter.com/benicenatasha
Tori Black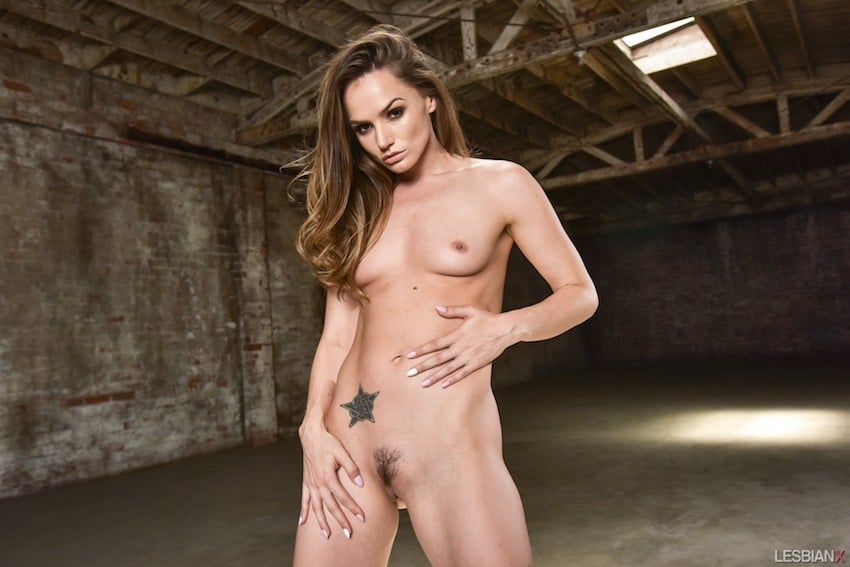 Born and raised in Washington DC, Tori is 32-years-old with the body of a teenager. Tori has natural C cups and plenty of tattoos and piercings. Tori has a love for dancing, and she was even a Belly Dance instructor at one point in her life. As is the case with many pornstars, Tori thinks of herself as a tomboy, enjoying masculine hobbies like sports and video games.
Tori struggled with addiction ever since she was twelve, and her mother sent her off to boot camp to try to control her. She still got mixed with her old friends, and after being kicked out of every place she thought of as home, she was homeless and struggling. Her mother got her in college, but Tori started her adult career at eighteen when she stumbled upon an add looking for adult actresses. Her first role was a solo shaving video, and the rest is history.
Instagram: instagram.com/real.miss.tori.black/
Twitter: twitter.com/misstoriblack
Teanna Trump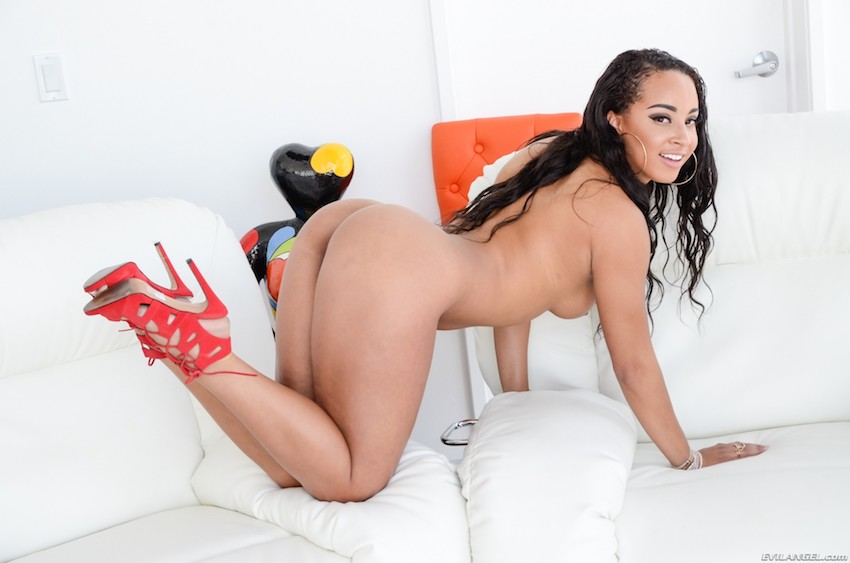 This gorgeous exotic actress comes from Indiana. Her very first porn role happened in 2014. Teanna was indecisive about her stage name until she finally settled with Teanna Trump. Teanna has a myriad of awards and movies under her hat, and she is one of the best girls the porn scene ever discovered. She even won awards for "Best Oral Sex Scene" and "Orgasmic Oralist," and that alone should tell you just how much she loves gobbling up massive dicks and juicy pussies. Some of her scenes continue to be the choices for awards, and you'd be mad to miss out on this gorgeous piece of meat.
Instagram: instagram.com/itsteannatrump/
Twitter: twitter.com/teannatrump
Kira Noir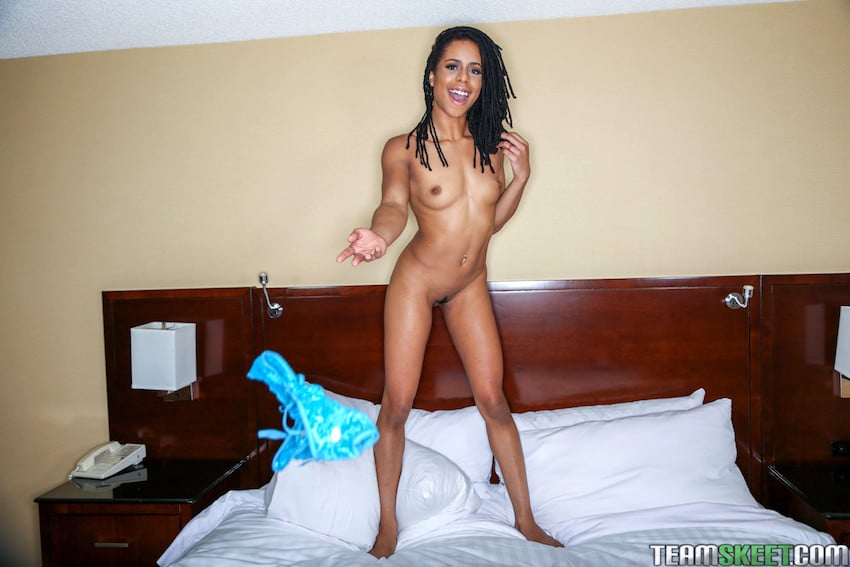 Kira is the definition of ebony beauty, styling her hair in exotic dreadlocks. She was a stripper before she got into porn at the age of 20. She saw strippers camming for extra income, and she tried her hand at it. Of course, the natural pornstar was naturally good at it, so she stuck to the script. Kira didn't try out a lot of cocks before she started doing porn, and she actually thought she was a lesbian. But her love for dicks grew exponentially after she discovered the joy of fitting enormous dicks in every hole she has. Kira's favorite is anal, and she didn't even like that before a huge cock filled her up. You can say that porn has helped her unlock the true potential of her sexuality.
Instagram: instagram.com/thekiranoirgram/
Twitter: twitter.com/thekiranoir
Aidra Fox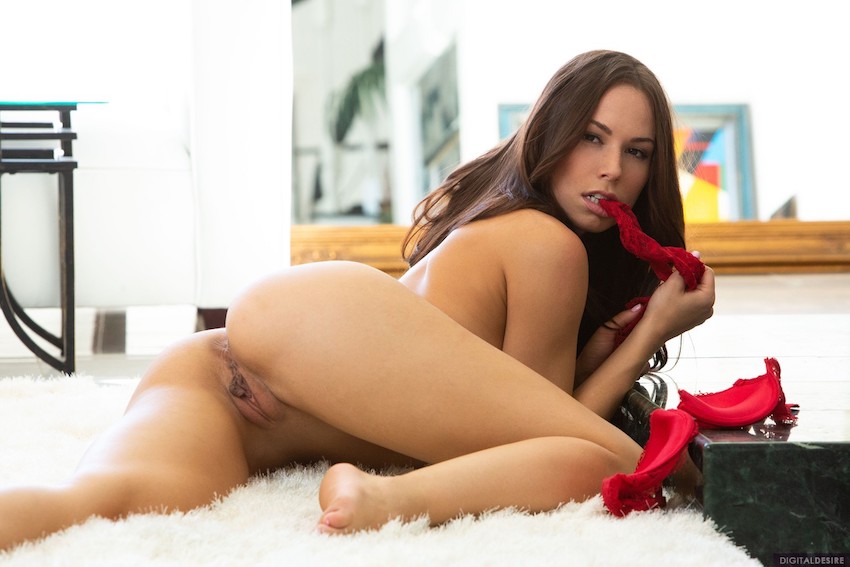 Aidra is one more stunning actress that isn't even 25 years old yet. Her stunning medium tits tell us that big tit pornstars are overrated, and her milky complexion makes us want to gobble her up. She originates from Winsconsin and started her career at eighteen. Aidra remarks that she adores it when horny men tell her what their deepest fantasies are, instructing her to act out every detail. In her short porn career, the natural pornstar already won multiple awards and was featured in many hardcore porn scenes. She lost her virginity at 13 and has even had sex with one of her teachers. Porn was always her ambition, so she is determined to stick with it.
Instagram: instagram.com/xaidrafoxx/
Twitter: twitter.com/xaidrafoxx
Hitomi Tanaka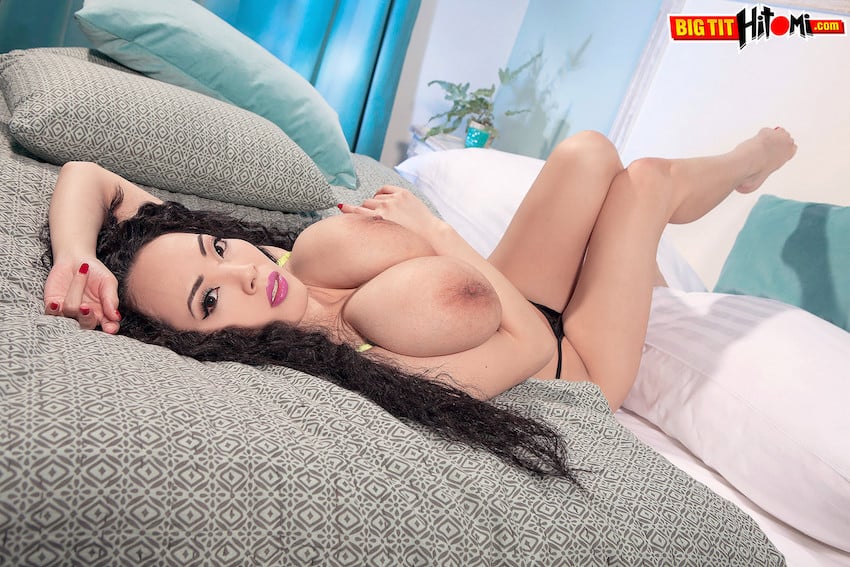 If you just can't get enough of enormous knockers, then this pornstar with natural big tits will be just what you need. Blessed with an unbelievable natural 34O rack, Hitomi has one of the biggest tits the porn industry has ever seen. Hitomi comes from Japan, which means that plenty of her work is blurred or censored. Of course, you can find clear shots if you dig deep enough. She is Japan's most famous adult actress, winning multiple awards.
Her gargantuan jugs attracted plenty of attention, and she quickly found herself surrounded by talent agents that wanted her stripping nude. Hitomi claims that her tits are very sensitive. She also said that she is very shy in real life. That said, you can watch her act naughty and horny only when she acts. Hitomi showed up in the porn world in 2007, and she hasn't stopped since.
Instagram: instagram.com/official_hitomitanaka/
Twitter: twitter.com/hitomi_official