Even though I am pretty good with heat, Mondays are the hottest, thanks to Nora Segura and all the other hotties.
According to an online resource, Nora is already in her thirties (born on November 23, 1988), but she looks absolutely phenomenal. Some girls seem to look better the older they get. And I am a pretty firm believer that that is the case when it comes to Nora.
Byt the way, that is one interesting name, which makes our hottie of the week appear pretty exotic. Well, she is a mix of Swedish and Spanish, but Nora lives in LA at the time of writing this. However, over the years, she lived in London, Stockholm, Marbella and Paris. Thus, she speaks multiple languages fluently.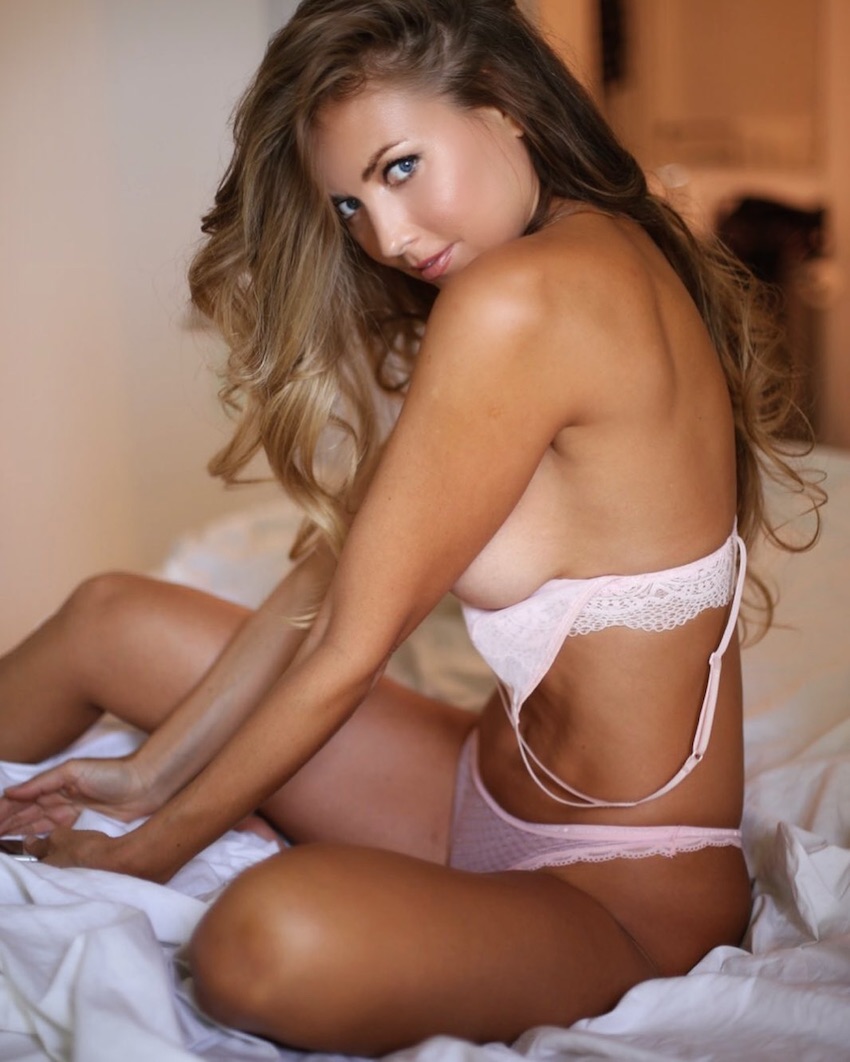 Moreover, what's also mind-bending is Nora's body. Yes, she sports an all-natural frame – can you even believe it? The boobs, the lips, the ass, the everything on Nora Segura is natural, which makes her ten times hotter.
And those piercing blue eyes are mesmerizing.
Whether she is in a bikini, a dress, topless or fully nude, Nora looks terrific all the time. Of course, I must mention that I love her ass the most. But to be entirely honest with you, I am amazed by every inch of Segura's body. Wowza.
Back in 2017, Nora participated in Maxim's Finest modeling competition in the West group Five category and won. Congrats!
You can see quite a decent portion of raunchy images on Nora's Instagram profile. And that's why we are mentioning this outstanding beauty in the first place. After all, we are an adult blog, what else you thought?
Note: once you are on her Instagram profile, do not forget to click the tagged section. There you can find even more images of this lovely creature.
If you are ready to proceed, let's take it to the images now.