If you are ready to spice up your Tuesday – well, life in general – our pornstar interview with Kendra James will surely do the trick.
Whoever is a fan of fetish-related content, boy oh boy will you enjoy what Kendra does. Indeed, Kendra is very into kinky stuff, something that many of you enjoy so much. And for does who are not into fetish and kink, relax and let James do her thing and welcome you to the other side.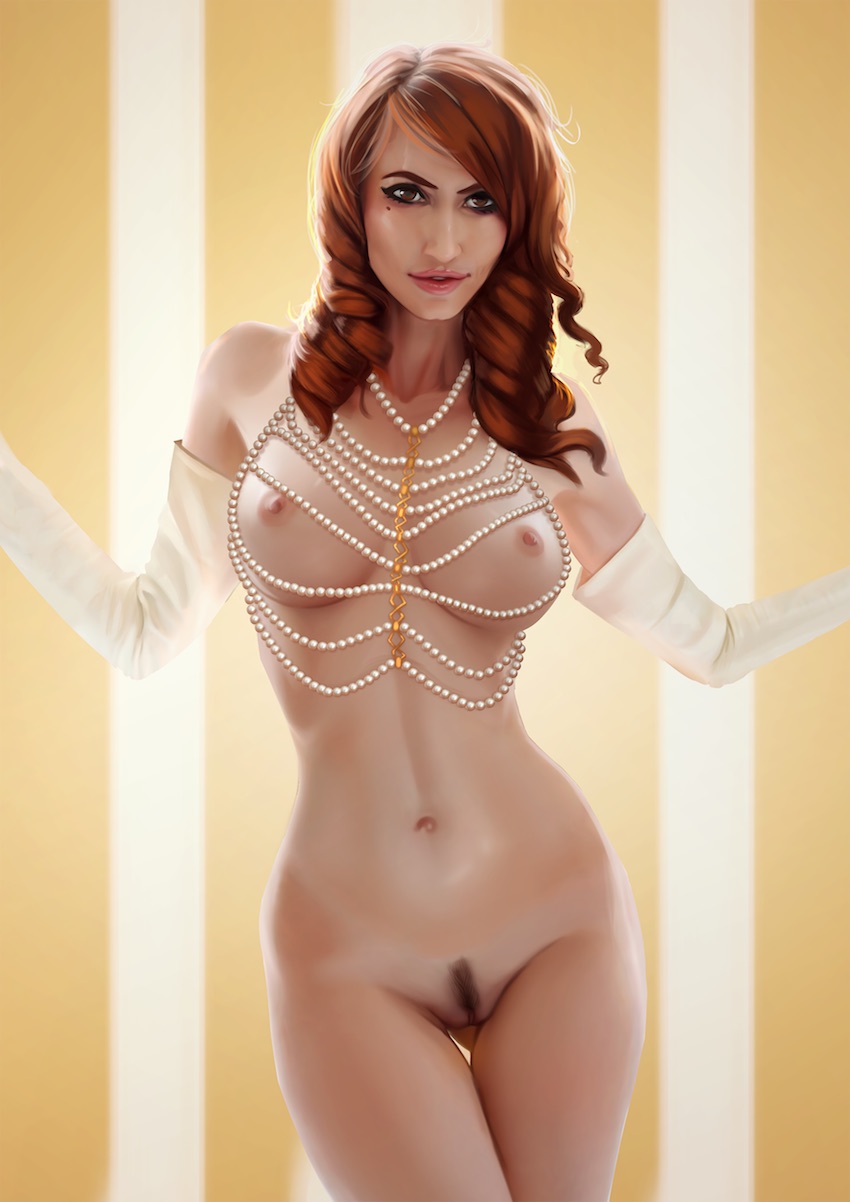 Before we dive into the interview, let's chat some more about the hot redhead pornstar who sure does know how to have fun.
First and foremost, Kendra James was born on January 18, 1980, in San Francisco Bay Area. She is very passionate about stuff such us bondage, stockings, lesbian sex, femdom, strap-ons and BDSM to name a few. In short, Kendra is open-minded and multi-talented, ready to go against the norm for your convenience.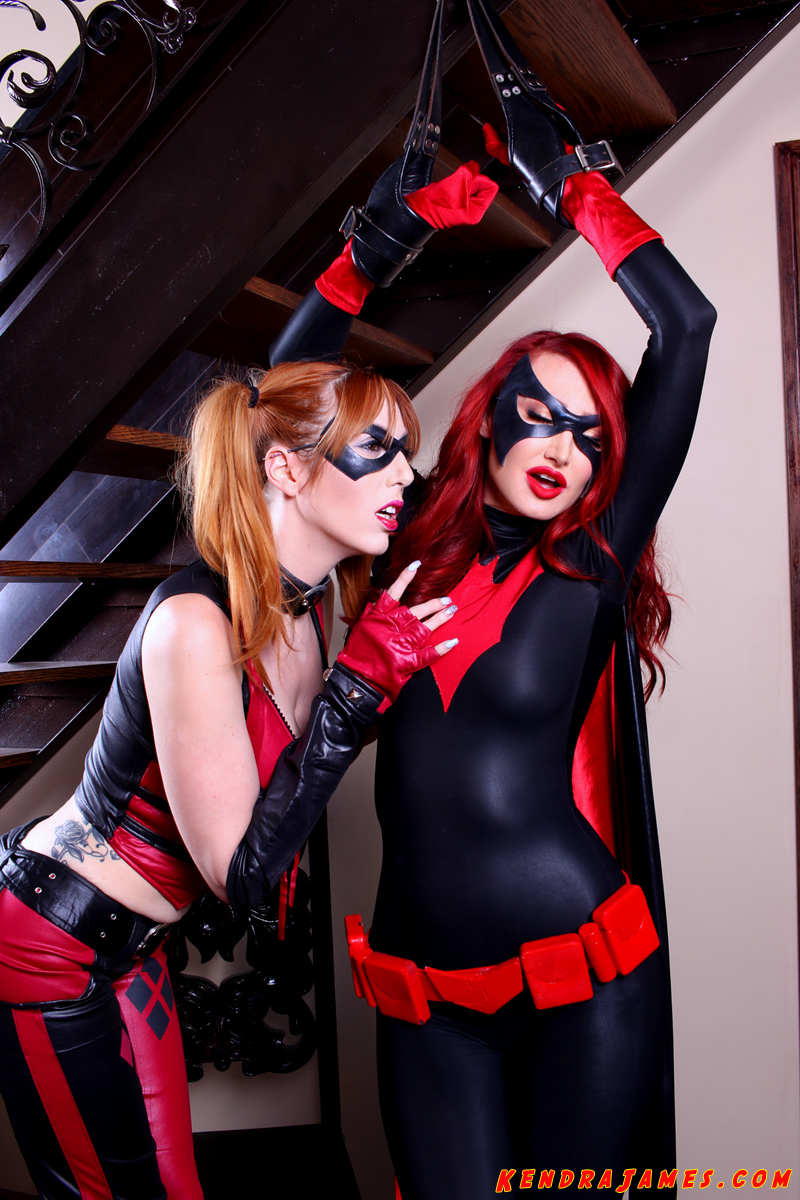 In the interview below, we chat about all sorts of different stuff. From Kendra's number one reason why she entered the Smut business and how she came up with her stage name to the time she hung out with Slipknot and her future plans.
1. Please introduce yourself; how old are you, what is your name, where do you come from, what were you like growing up?
That's more than one question! LOL Hi, I'm Kendra James. I grew up in the San Francisco Bay Area, but moved to New Orleans when I was 23, and then later to Miami, where I've been for 12 years now. I'm 38 (the "MILF" age but with no actual kids… just those who play them for movies!). Growing up, I was free-spirited, defiant and definitely marched to the beat of my own drum.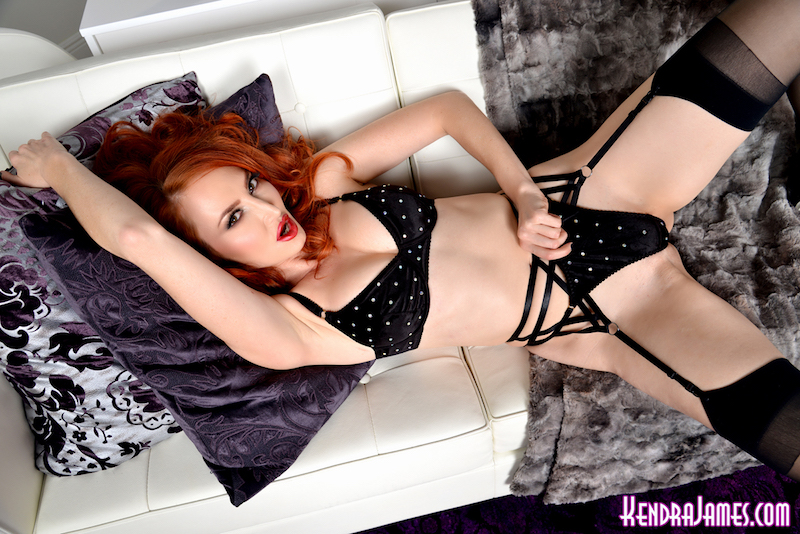 2. Why did you decide to get into the adult entertainment business?
A paycheck. I had no delusions of fame or glamour, and just wanted what seemed like easy money. Since then, I've learned it's not so easy. LOL There's a lot of work that goes into this, especially when you produce as well as perform!
3. How has your life changed ever since joining the industry?
Honestly, I'm not really sure. I've spent my entire adult life in the adult industry in some capacity, so I don't have a lot to compare it to. I definitely have more freedom than I would if I had a "normal" job. I get to make my own schedule and can travel as I want. I'm certainly careful about how much information I give to people that I don't know well and don't speak freely about work. Porn might be much less taboo than it used to be, but I still try to avoid questions and judgment.
4. How did you come up with your stage name?
It's my middle name. I wish I'd been a little more creative though! If I were choosing a name now it would be Tabitha Sinclair. Doesn't that sound good? And there aren't a million Tabitha's out there, like there are Kendras. Oh well!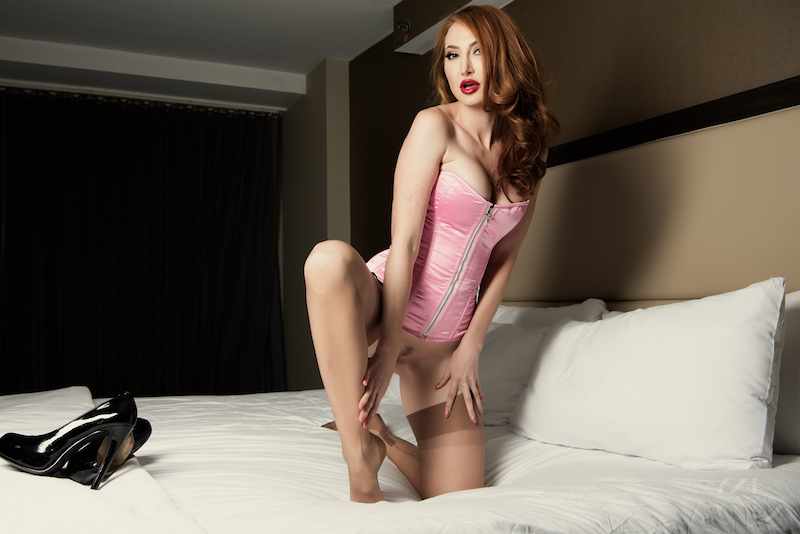 5. What do you think makes a good fetish performance?
I think having a decent understanding of whatever fetish you're doing helps, whether it's foot fetish, latex fetish, bondage, pee fetish or whatever. Trying to understand it or at least be non-judgmental about it helps. "Fetish" is such an umbrella term that covers so many things!
6. When do you feel the sexiest? What do you think is your most attractive physical quality?
I feel sexy when dressed in either expensive lingerie and stockings, corsets or latex. There's just something about the sex appeal of the clothing that puts me into seductress mode. Things that accentuate my legs and tits make me happy.
7. What would be your fantasy fuck?
A threesome with Kit Harrington and Jon Bernthal, but dressed as Jon Snow and the Punisher!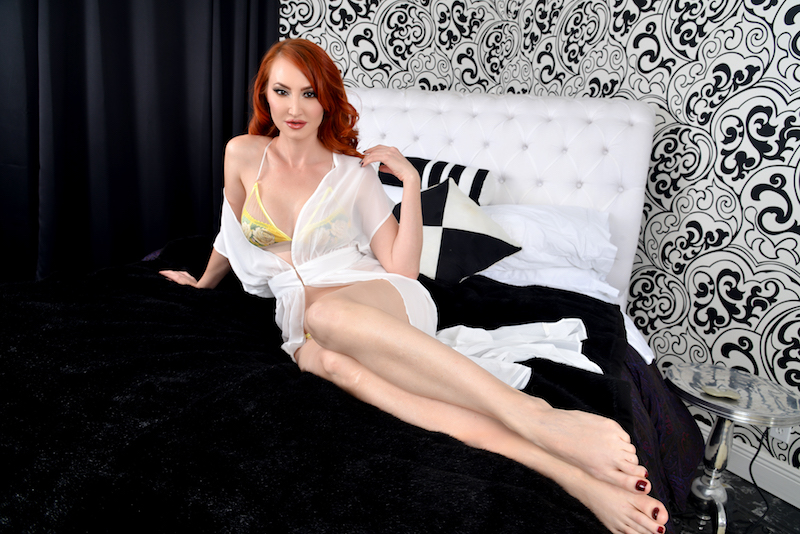 8. What would be your number one advice for someone who is getting himself/herself into the world of fetish?
From an industry standpoint or lifestyle perspective? Geez, I don't know! The industry has changed tremendously, since I started and I wouldn't even know where to begin! I guess to start your own business and shoot the fetishes you enjoy. For someone looking into the lifestyle and interested in connecting with like-minded individuals, I'd say look for local munches and classes, make friends on fetish specific sites, search out fetish parties, and make friends.
9. Which one word would describe your life? Why?
Adventure! Every day brings a new situation to navigate and every day I'm planning my next trip to a new place or a new shoot with a new face, so things stay exciting.
10. What is the kinkiest thing someone had done to you?
I'm having a hard time with this cause I feel like I've done a lot of kinky shit. I guess what sticks out (although is probably not the kinkiest) is the first time I got tied up and fucked. I was 16 and fucking two guys who were friends. One night they tied me up, spanked me, and fucked me together. It was when I realized how much I liked bondage and the darker side of sex. Since then, A LOT of kinky things have happened, but that one made an impression, since it was the first.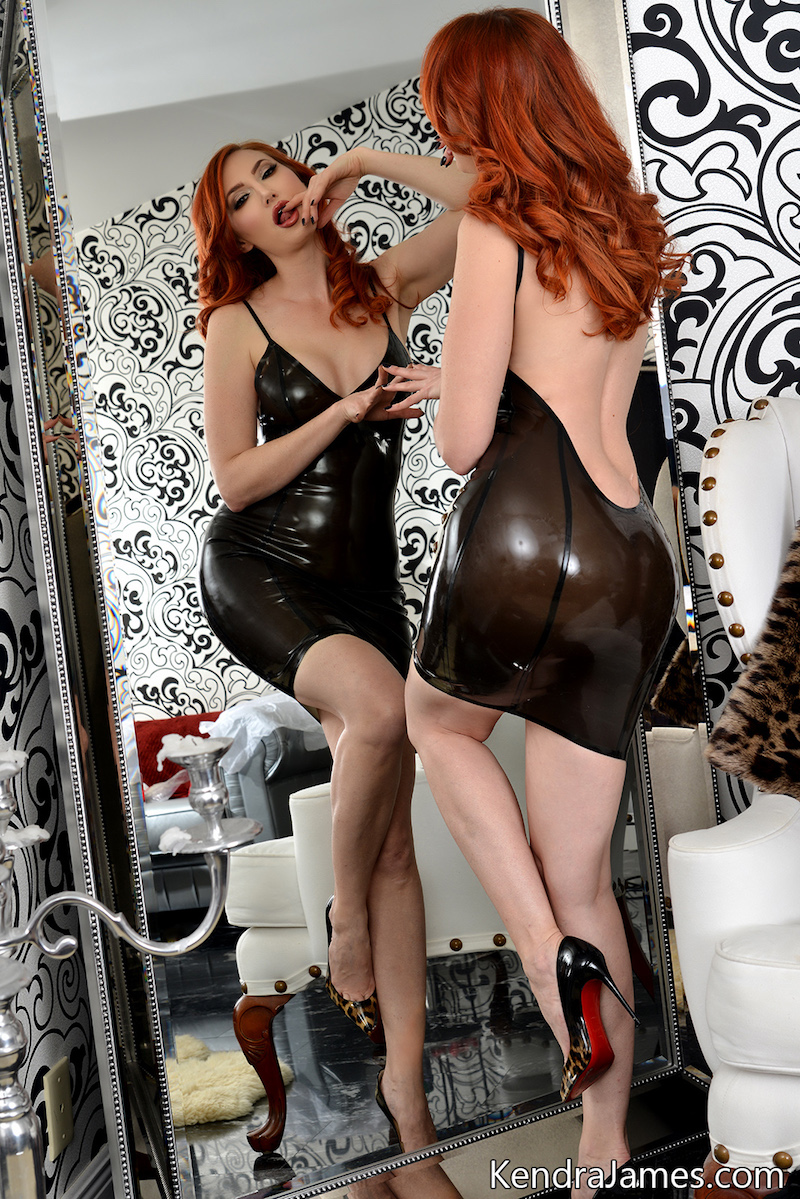 11. Do you have any quotes that you live your life by or think of often?
"The people who mind don't matter and the people who matter don't mind." There will always be people who criticize and try to bring you down, but the people who actually love and support you will be there no matter what.
12. What's your superpower or spirit animal?
My spirit animal? Hmm… a pampered house cat. LOL
13. Since I was a loyal fan of Slipknot back in the days, I would love to hear it from you; how was working with Slipknot and being on stage with them? What were those guys like back then?
They're good guys. The first time I met them was on Ozzfest 1999 at Shoreline Amphitheater. They were playing the second stage (which was basically out in the parking lot) and our little misfit freakshow troop was next to it. We hadn't set times as we joined the tour late, and Sharon just sort of said 'here's your space, do what you want'. After watching Slipknot for a few minutes and seeing how insane the crowd was getting, my partner looked at me and said, "OK, we're going on right after them. Make it hard." That was the show Clown busted his head open from banging it so hard and slamming it down on the keg drums. His mask was full of blood the rest of the show. You can see the moment it happened in the documentary "We Sold Our Souls For Rock And Roll". The next show was the last one of the tour in San Bernardino, and Sharon had an end of tour party. We ended up hanging out with the Slipknot guys (mostly Paul, Clown, and Joey) all night since none of us knew anyone else. From there a friendship was born.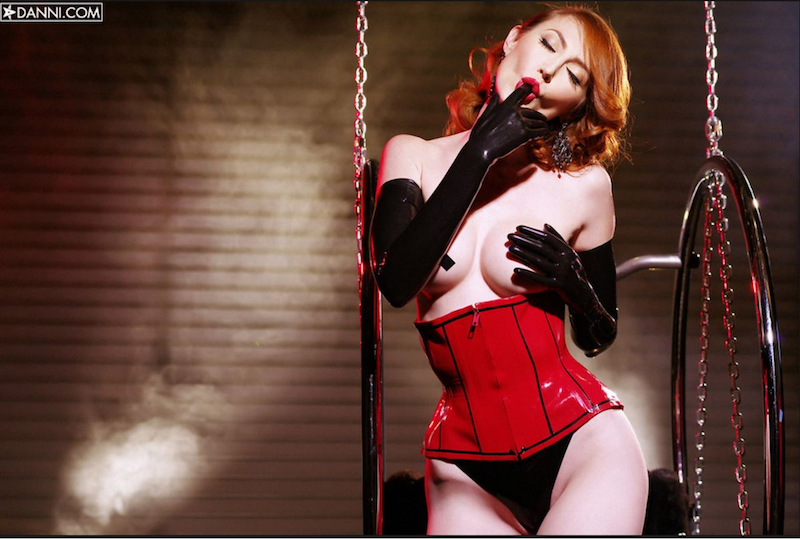 I lived in LA when they were recording "Iowa", and we would frequently hang out at the studio with them. At the time, I found it incredibly boring. Like, why the hell was I there since I was basically watching people work? Now, I think it's kind of awesome I was around it. On tour, we mostly hung out with Paul and Craig and there was always a ton of booze flowing. Inevitably Craig would try to initiate a head butting contest with my partner, which I always quashed. We had a lot of good times, and I have tons of stories! Unfortunately, I haven't seen them in years.
14. If you could relive any moment in your life, what would it be?
Being on tour with Pantera. I have to say Ozzfest 2000 was probably the most fun I've ever had. The bands, the crew, production, were all one big family. There were no attitudes or sense of hierarchy, everyone was welcome to hang out and very frequently after shows we would all be hanging out in a dressing room (typically Pantera's) drinking and fucking around. There were so many big names on that tour, but you never heard anyone say "don't you know who I am?". It was like summer camp for degenerates, lol.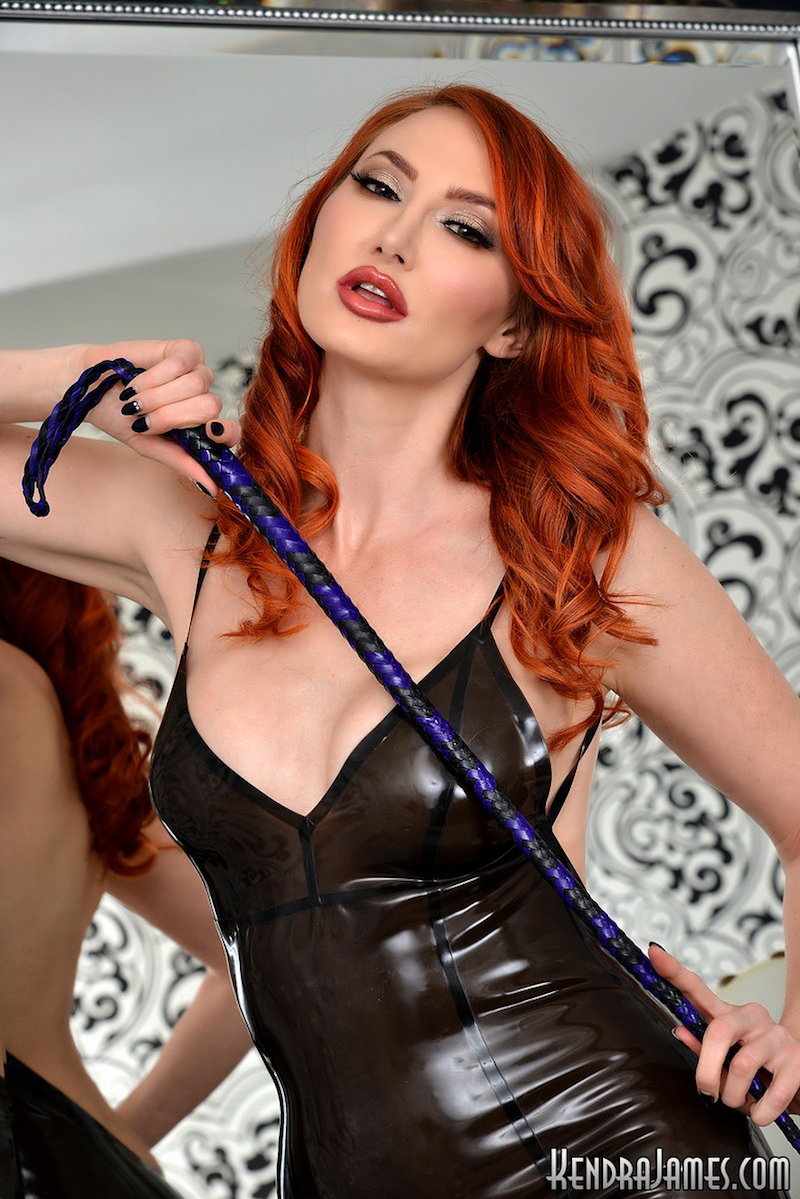 15. Where do you see yourself 20 years from now?
Hopefully retired and living on an island running a smoothie shop two days a week.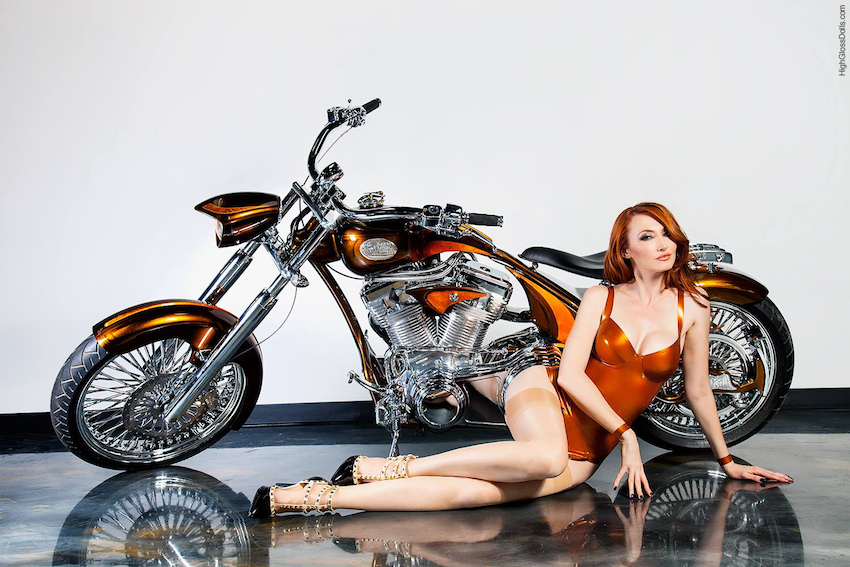 ::
If you would like to stay in touch with Kendra James and see what she is up to, follow her on Instagram and Twitter. Hot redhead also runs her own official website which you should surely not miss.