You might call her the Rolls Royce of black pornography or whatever, Roxy Reynolds is everyone's favorite ebony pornstar.
OK, she might have nothing to do with the actual Rolls Royse, however, their initials are the same, and that is something, too. And what the fuck am I blabbering about? It's just that sometimes I lose focus and things got slightly out of control.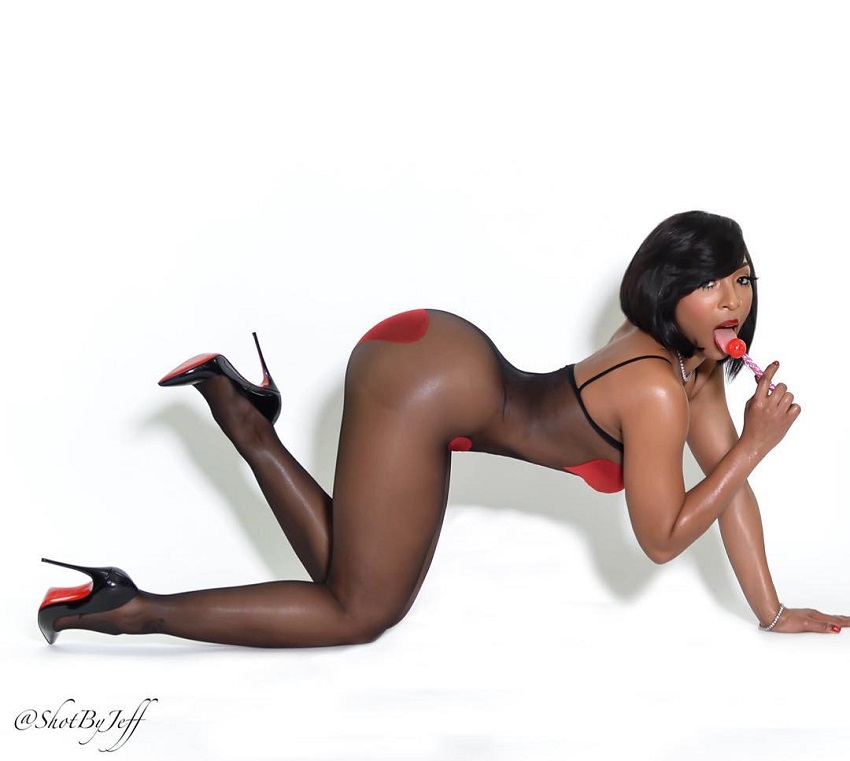 Anyhow, born in Philadelphia on December 28, 1983, and raised in Columbus, Ohio, Roxy Reynolds' bubble butt hooks your up the moment you see it bouncing up and down a stiff rod. Being in the business for more than eleven years (September 30th, 2015 was her 10th anniversary), Reynolds knows a thing or two about the adult entertainment industry. As a matter of fact, she even put her story on a piece of paper and published it as the Secrets of a Porn Star. Not only a book, she released a movie, too. What a babe!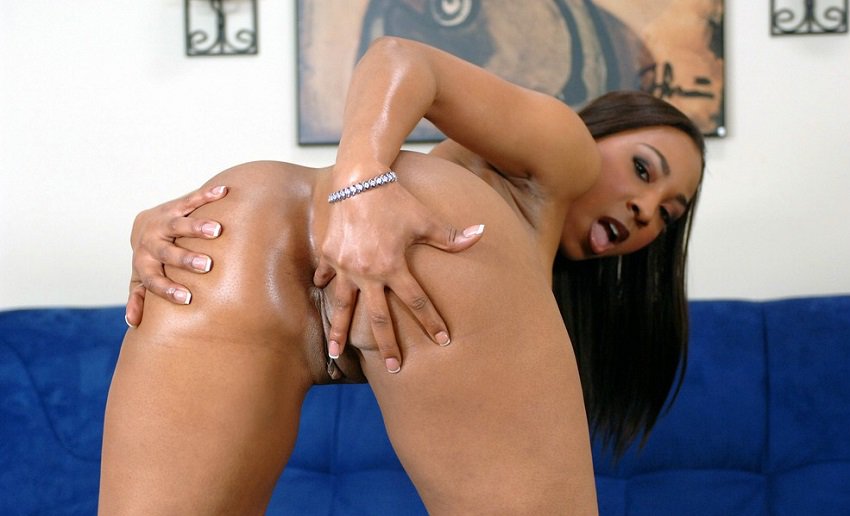 Moreover, Roxy Reynolds is not your ordinary pornstar. She is one of those who are quite highly educated but still picked porn business as their professional career. Salute!
It's about the green stuff why Roxy started doing adult. During her last summer break from school (2005), she just happened to be in California for two months. Roxy received an offer to dance at Bob's Classy Lady, and she accepted it. Later, when returning to school, she realized how much more money she made compared to her schoolmates.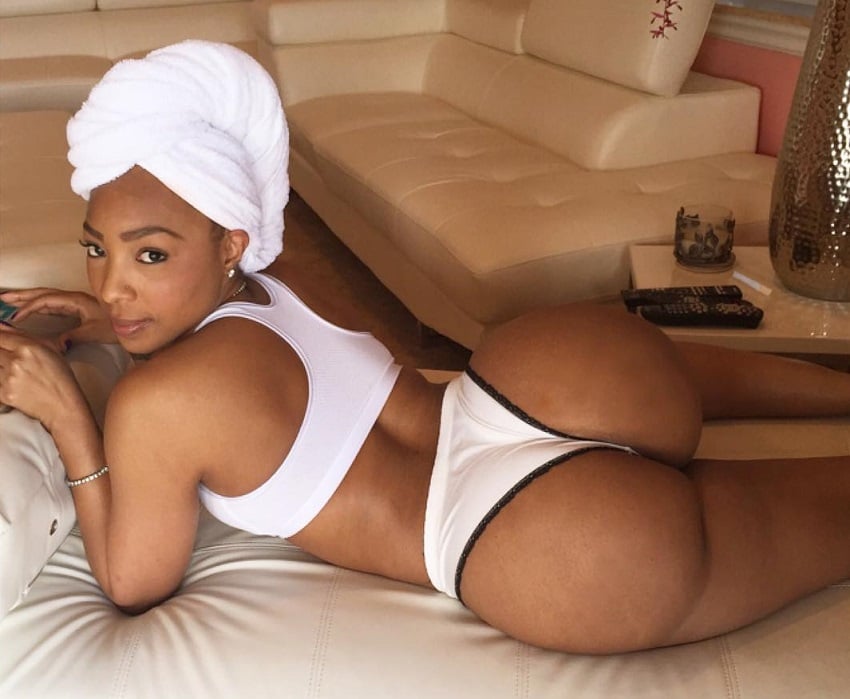 To make a long story short, yes, Roxy entered adult entertainment business mainly because of the high paychecks. Like she says, "It's not about black and white; it's about the green." Some are in due passion for sex, some are in for the money and the others are in for both. Hint: Roxy also entered the business due revenge on an ex-boyfriend.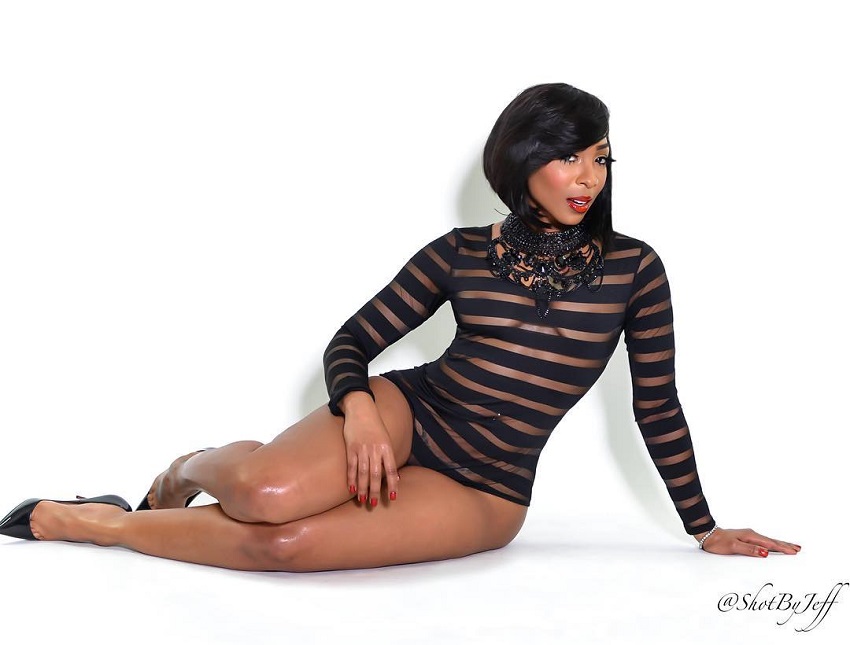 From all her XXX scenes, you can clearly see that Roxy is not in only for the $$$. She puts a ton of effort in each and every porn video she shoots. Her passion for sex can be seen from miles. And that's why you are here today, to enjoy our handpicked collection of Roxy's pornos. You'll have the time of your life, watching that curvaceous body sliding up and down big cocks.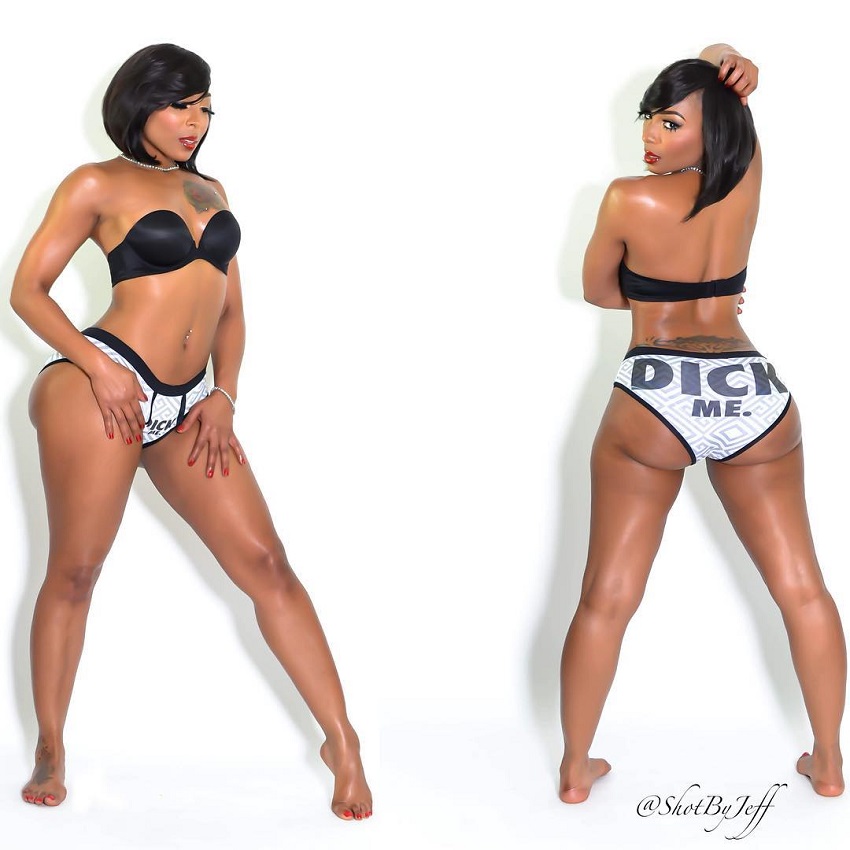 When Roxy Reynolds got into the business, she was represented by the agent, Ron Ellis. It was Ron who told her not to take her very first contract offer from West Coast Productions. The reason why he said no is because when a girl gets signed by a company, the agent does not get any more money off of her. Reynolds later found out about all this and eventually stopped working with Ellis.
She took her own path. Being a smart girl, that was the right option she has chosen. From porn to mainstream publication and music videos, in a very short time, everyone started to talk about this hard working ebony goddess.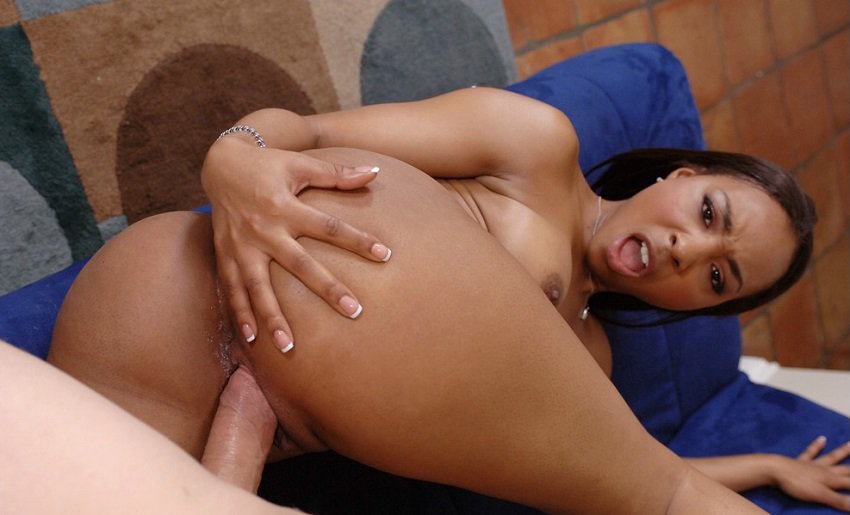 It was no sooner than when legendary black adult film star, Vanessa Blue, put her name up on a website. Vanessa created this page with one aim, to help newbie porn stars get booked. Only three days later, Roxy received a call from Black Ice and the rest was history.
Some of the stars come and go, others stay for a little while and rarely some stay in the business for as long as Reynolds. We are all super happy to have you in the biz for such a long period of time, Roxy! Never leave us.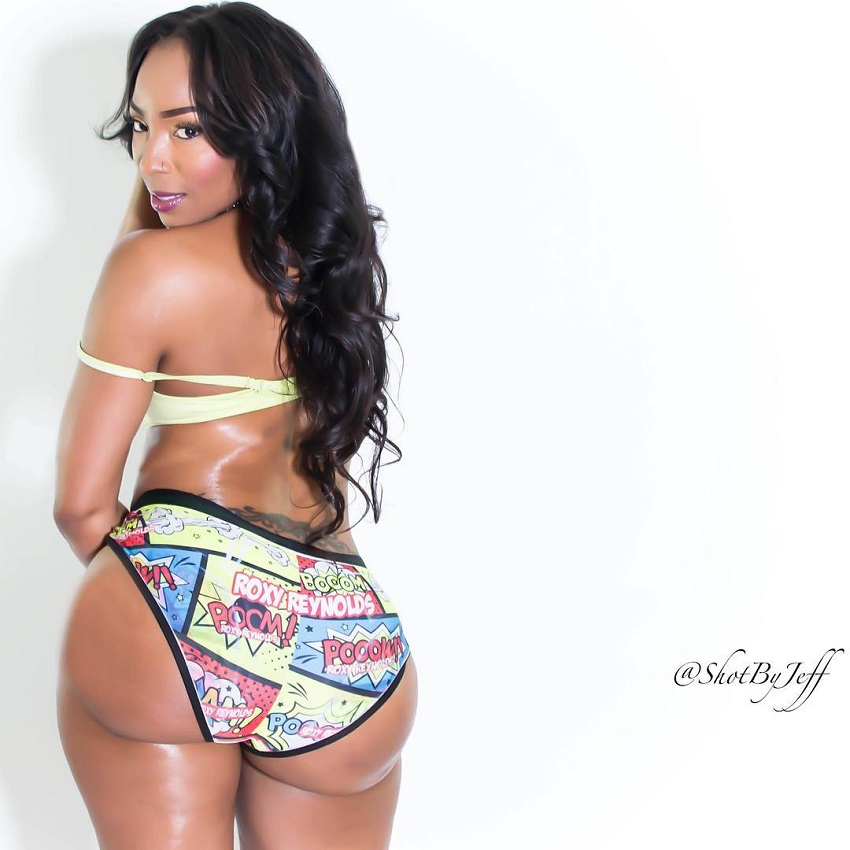 Needless to say, Roxy has a massive social media following. In case you are not stalking her Instagram and Twitter profiles yet, make sure you become one of her fans immediately. There you will find a ton more sex content that she posts on a regular basis. Get that phat ass delivered to your screens every day and enjoy this natural beauty.
But first, let's together watch some of her vivid fuck scenes in the videos below. FYI: you will rarely see Roxy do a white cock. BBC FTW!
Hot and sexy Roxy Reynolds porn videos will bubble butt your face
The bouncy Roxy is unstoppable

If you want an ebony babe that rocks amazing assets and has a strong passion for fucking and sucking, Roxy is the one. This chocolate lady truly is unstoppable. She will do whatever it takes to please a thick cock until it jizzes all over the place. She will even oil up her ridiculous butt to spice things up. Once she sits on the shaft, Roxy rides the hell out of it. Still, you will very likely forget about everything else and focus on that ass 110% of the time. It is to die for! If one knows how to sport a bubbly butt, it sure is Roxy.
Ghetto booty gets destroyed by a BBC

Needless to say, Roxy does like to have some fine, like, all the time. And this time, Christmas definitely came early for this lucky stud. In that sexy outfit, Roxy Reynolds looks phenomenal. However, wait until she gets on her knees and suck on that BBC while twerking like a pro. This lady is no joke! But the best is yet to come. When she gives him her tasty chocolate pussy (that's actually still pink), all the rest immediately becomes history. Watch that bouncy bubble butt go up and down on a massive machete like tomorrow would not exist anymore. So hot and so beautiful.
Big ass for a big cock

Are you ready for some vivid fucking in an all-black porn video? Well, since you are already interested in the majestic Roxy, the answer is more than obvious. Watch this nasty chick get her tasty and delicious twat rammed by a giant dick, giving her all the pleasure she deserves. If you are all about asses, you will clearly enjoy watching this one through the roof. That round bum is almost too perfect to be true. It also stands pretty firm what makes it extra special. You should not be wasting any more time and get yourself involved in the dirty scene right away.
A miraculous Roxy Reynolds in a solo sex session

Well, you do not need to watch her get demolished by a muscular stud all the time. It is no secret that ebony Roxy is very good at performing solo masturbation sessions, too. This one is especially a must-watch since she does herself while taking a bath. Ah, that ass again! It is so mind-bending I literally cannot stop staring at it. And when she rides that large dildo, well, that is the best time to watch a butt, right? Enough of me blabbering about how ridiculously amazing Roxy is, watch her what she does best now. You will not regret even a second of her scene.
Big butt owning ebony goddess receives jizz on ass

Scorching hot Roxy is always cock hungry. No matter where she is, she is always in need of a nice cock. And as she says, no cock is too big cock. As experienced witch fucking as she is, Reynolds can easily take with her pussy even the largest of shafts. As it turns out, the bigger it is, the more enthusiastically she fucks it. That said, she loves big black cocks the most.
In the dirty flick above, you will see lovely ebony honey, Roxy, enjoying herself a well endowed cock with her mouth. She strokes it and sucks it, helping him grow his member extra large. Throbbing and ready for stuffing, she spreads her legs and welcomes that machete with her juicy pussy. Banging from the front and ramming from behind, Reynolds starts to shake her ass in such a sexy way that he cannot hold it inside anymore. A portion of jizz explodes all over her big and shaky booty.
Facialized chocolate girl Roxy Reynolds

Taking a break from the mundane world, Roxy enjoys a stay at a hotel room with her boy. While chilling in the bed, he starts to touch her and gently massaging her back. The feel of his hand on her back arouses her immediately. She takes things in her control, makes him lie on the bed and takes his big black cock in her gob. Needless to say, it is way to large to stick it all the way to her throat, however, it's never too big for her pussy.
After she offers him a mouthwatering blowjob, Roxy climbs on top, inserts that monster of a cock inside her twat and starts to ride it. Passion grows stronger and stronger. They bang and change positions up until the point his member fills with dick cream and he unloads it all over her face. Reynolds does give it a taste, however, she does not swallow the cum. Too bad.
Silly Roxy fooling around with guys

Just as much as she likes sucking and fucking large rods, so does she absolutely adores fooling around with studs. For instance, when she makes a dude fall in extasy due to her magnificent cock blowing skills, she stops the act and runs away. What is the dude about to do, he runs after her and tries to catch her. Of course he succeeds, takes her to the kitchen and fucks her brains out.
Was that her attempt in the first place or did she actually want to run away from him? See if she enjoys the banging or not in the nasty XXX video above. Either way, believe me, you will enjoy watching that ass getting smashed when dude stuffs her from behind.
Dark skinned sweetheart rides a dong like a champ

As you know by now, no machete is too big for miss Roxy. She enjoys even the largest of those monster black cocks with ease. To make them grow to their full length, she takes each shaft in her hands and in her mouth first, coating it with a thick layer of saliva. When fully erected, she lets the dude enjoy his seat, climbs on top of his BBC and rides the living daylights out of his penis. Anyone complaining? Of course not! Her magic always makes our mouth to water and our cocks excited. Each and every single scene of hers "wows" us.
A friendly reminder: When you see a Roxy Reynolds porn video, quickly click on it. No time to waste because you know her experience with pleasing will never let you down. No scene of hers will ever disappoint you!
Shit gets real when Roxy takes thing in her hands

Whenever you give her a chance to play with a boner, she will do her best to please it with the most epic style. Since she prefers large machetes, she usually strokes them with both hands while she gives head at the same time. As far as I'm concerned, this is her preferred method of sucking and stroking the meat.
But when it comes to penetrating her juicy twat, she likes to get it banged from behind the most. She just likes exposing that extraordinary ass of hers. Isn't she just the best? I bet you would smack it and fuck her like a madman. I know I would. It makes me hot each time I see it. The ASS. Either all on its own or when it bounces up and down while sliding the black rod. Delicious!
Reynolds rides a woody like there is no tomorrow

Everyone gets a boner the moment he sees Roxy's big ass twerking. But when she starts to ride the penis reverse cowgirl, it's hard to hold back from not jizzing inside her twat. You don't want it to happen too quickly since you do want to enjoy that view for a little more minutes. You do your best to hold the cum and let her do her excellent riding performance on your cock.