When you run into a hot German lady like Vanda Angel or short Vanessa, what do you do? Well, if you are of perverted mind like Jason Steel is, you hand her over three pieces of paper to read the text out loud. And as a reward, but only if she finishes the text, you prize her with a hat. Deal? Deal.
Young, cute, adorable and fresh Vanda has no idea what she is about to read for the camera, but she does not hold back since a hat is what she is getting afterward.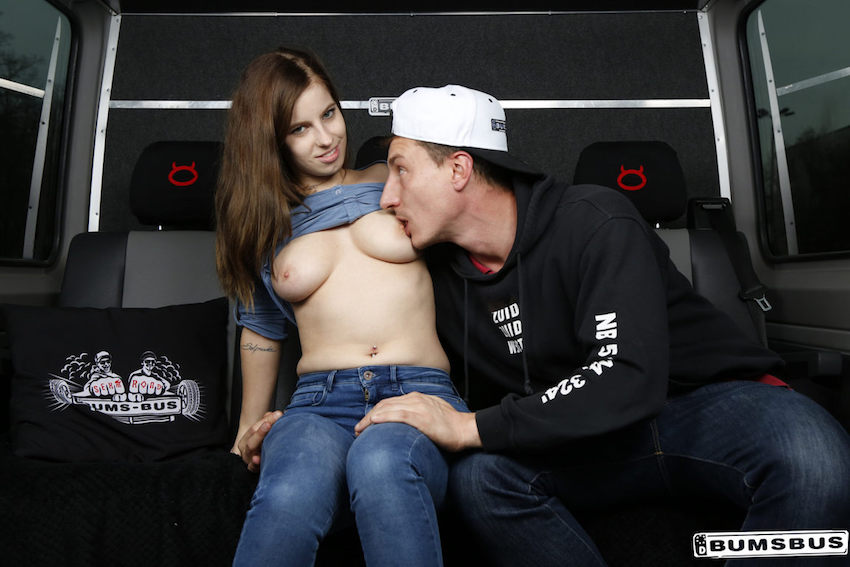 Although she might not be known to a global audience just yet, Vanda Angel is already making some really nice moves in the industry.
This particular evening, Angel feels quite kinky and open to do stuff she has not done yet in her life. After she successfully finishes a thank you note, thanking all the porn fans around the world, Vanda or Vanessa, however you want to call her, gets invited to join the Bums Bus.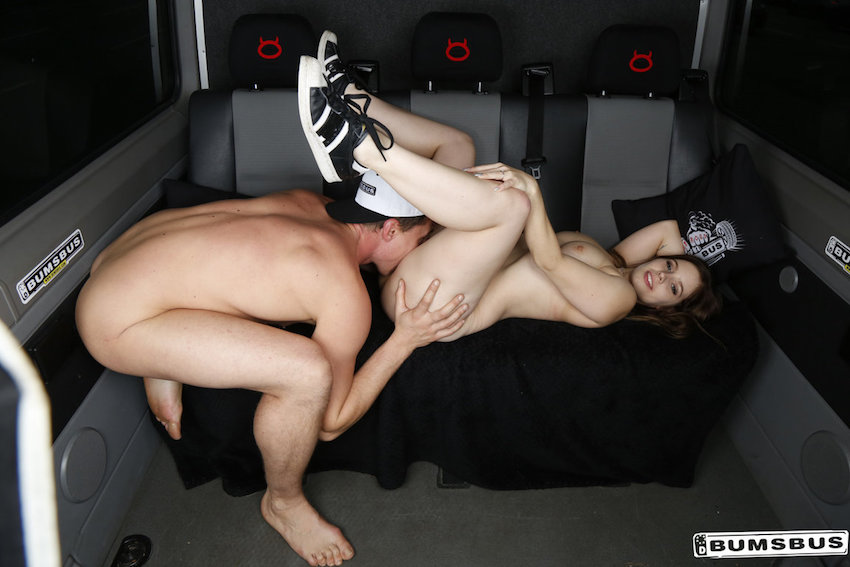 Of course, there is no need to question yourself whether it is a yes or a no. Sweet Vanda is excited to see what is going on at the back of this bus.
After she proved that she is willing to do different tasks in return for goods, Jason and his pal know they won Vanda over already. That said, they give her fifty euros in return to show them, and you, her big and all-natural boobs.
Without holding herself back, Vanda Angel pulls her top off and reveals her magnificent breasts. They are hiding under a beautiful black bra which they help her peel it off straight away.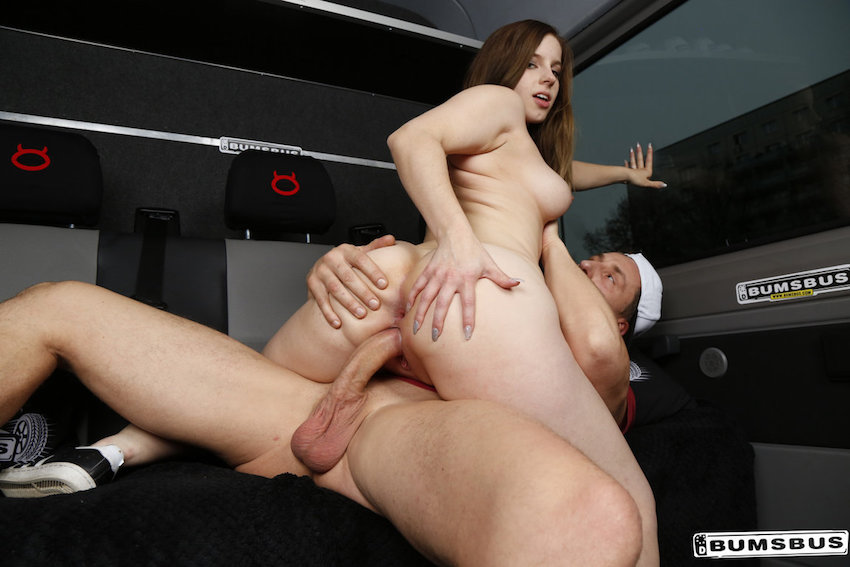 Wow.
Those hooters are natural, large and they look to die for. They are too large for cupping them but ideal for squeezing the hell out of them. Exactly what Vanda likes a whole lot, a bit of roughness. Moreover, Angel turns around to step things up a few notches and show the world another amazing asset of hers.
Butt.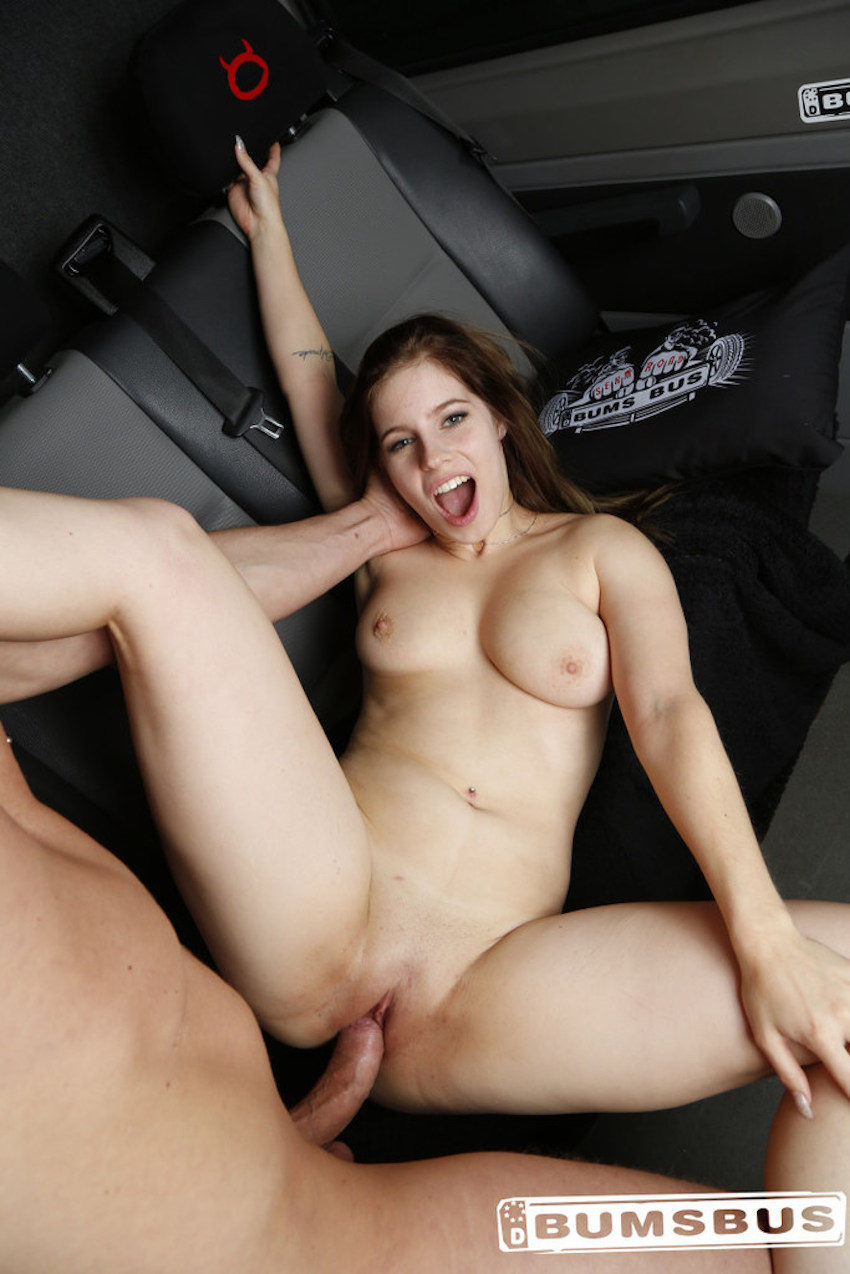 Again, it's the guys that help Vanda out, taking the jeans down to show you thongs wearing round ass. It is a spectacular rear that everyone needs to dedicate some additional time to.
However, the fun does not end here. There is still a lot more to come.
Once Vanda warms herself up a bit, she attacks Jason's cock with enthusiasm, blowing him like there would be no tomorrow. She even lets him fuck her face and touch her throat.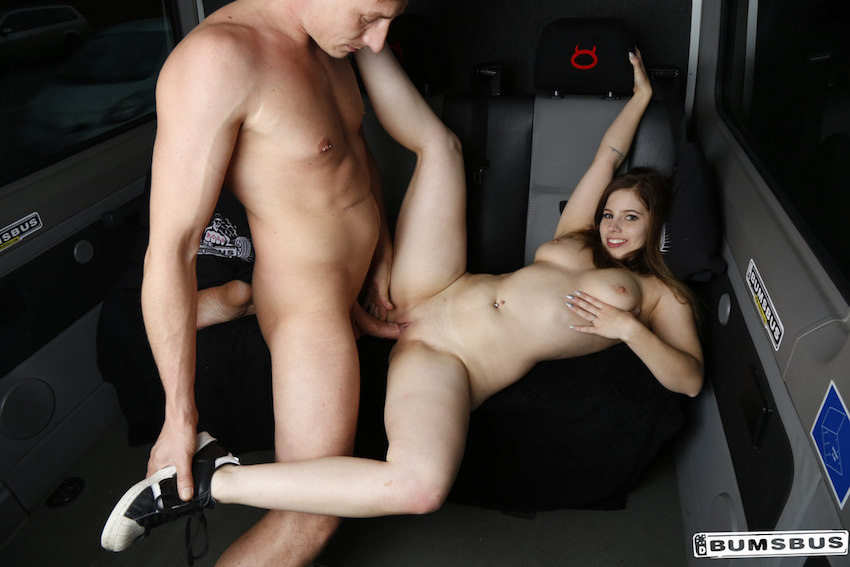 From then on, Jason Steel cannot hold himself back any longer and goes after fucking Vanda's German pussy from behind, doggy style. He rams her vagina deep, making her dripping wet.
With an opportunity like that, of course, the two fuckers do not waste their time in one sex position only. Later, Vanda Angel climbs on top of his large and throbbing cock and rides him cowgirl before she turns around and fucks the living daylights out of Jason in reverse.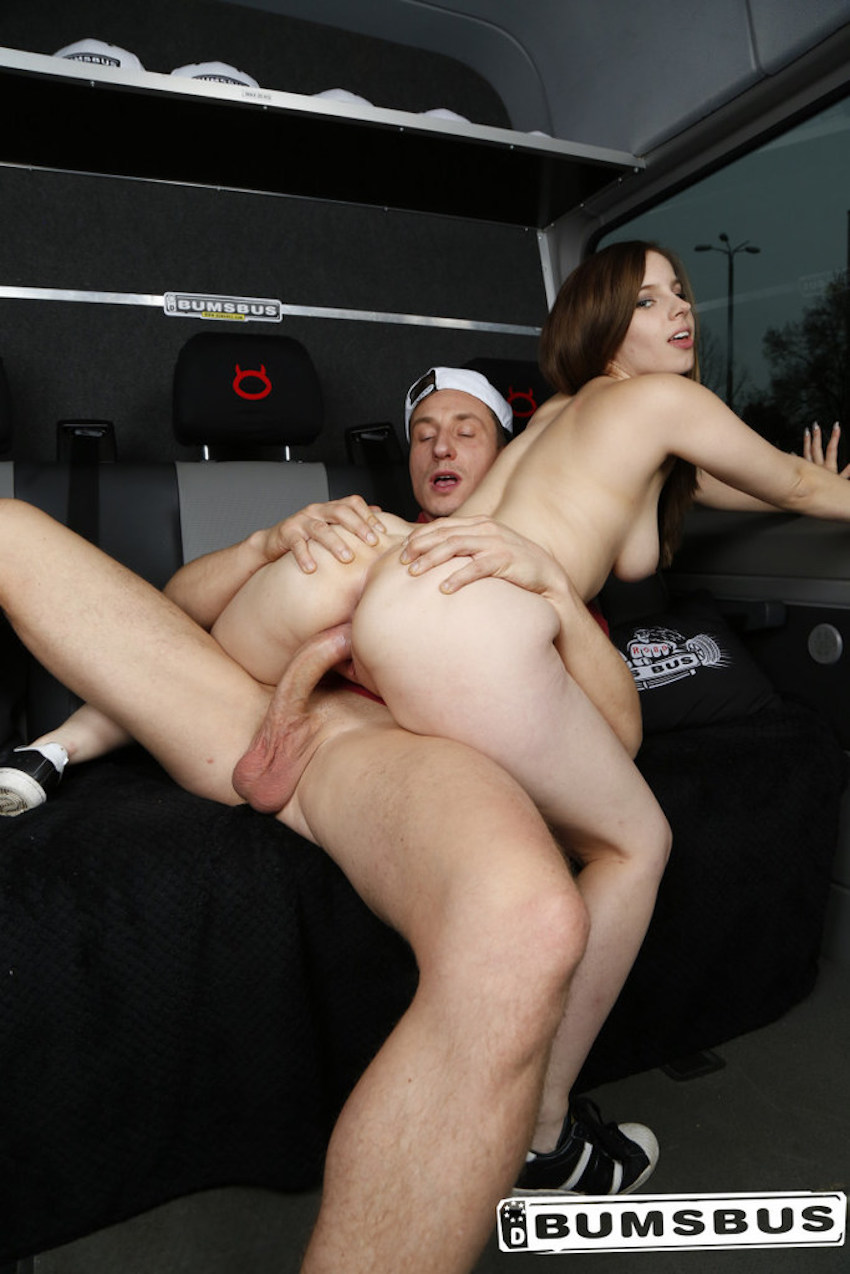 More banging action happens in the form of missionary before Jason unloads a massive portion of hot jizz straight inside Vanda's mouth.
Will she swallow or will she spit it? The questions you might have been questioning yourself since the bigging gets answered now.