If you are interested in skinny, small and petite pornstars, this list reveals the best in the industry. You will immediately notice that some are so tiny, it becomes questionable whether or not they can even handle a decent-sized cock.
To everyone's surprise, these hot adult actresses know how to handle dicks of all sizes, heck, even BBCs. On the other hand, they also enjoy spending quality sexual moments with mature women and MILFs, as they are always down to learn new kinky moves.
Without a shadow of a doubt, all these skinny pornstars know how to throw down an epic XXX performance. You do not want to miss their solo masturbation sessions, as they are to die for, either.
They all look super adorable, almost shy to some extent, but they become real animals when you put a big shaft in front of them. They might struggle, however, they will do whatever it takes to please that penis with all their fuck holes, mouth, pussy and anus.
Yes, no matter how tight they may look, these lovely and small pornstars are down for anal, too. If you are ready to get your mind blown, just scroll down and enjoy the sexiest amongst pornstars with tiny and petite bodies.
The best petite pornstars to date
Piper Perri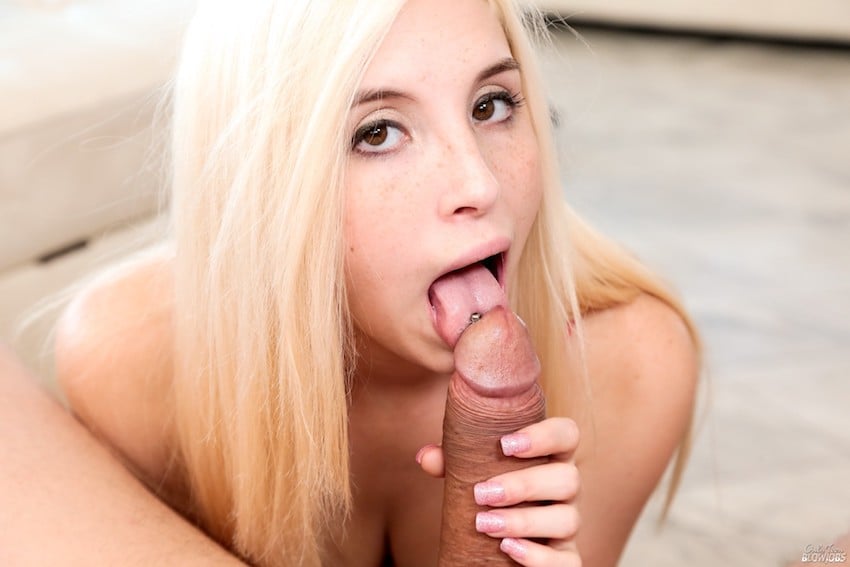 Piper Perri is arguably one of the most famous petite pornstars out there. This tiny blonde is only 4'10" tall. But her height is not what made her famous – it's her skills and amazing good looks that made her popular. Piper was born in Pennsylvania in 1995. However, she did not grow up here – her parents divorced, and so she traveled all around America with her mom. Piper was always a grade-A student, but she was also a sexual deviant, losing her virginity when she was only 13 years old. Piper started thinking about working for the porn industry when she was only 15, but she ended up entering the Smut world when she was 19 years old.
Instagram: instagram.com/piper_perri/
Twitter: twitter.com/perripiper
Elsa Jean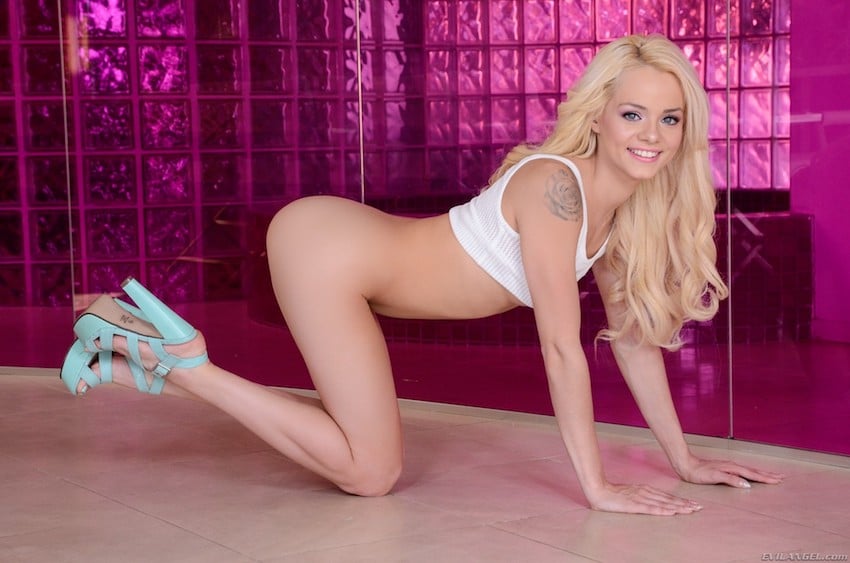 Elsa has been active since 2015, and she has taken the world by storm. Be it her small frame, adorable face, or colorful personality, Elsa Jean had everything she needed to make it big in the adult industry. The petite pornstar wasn't always set on becoming an adult actress, as she attended George Mason University with hopes to become a surgical assistant. Elsa worked as a cashier in Starbucks while she was studying, but her love for porn prevailed, and soon she wanted to put her very high libido to good use. Elsa moved to Washington and started stripping, and soon enough, she filmed her very first scene.
Instagram: instagram.com/elsajeanofficial/
Twitter: twitter.com/elsajeanxxx
Gina Gerson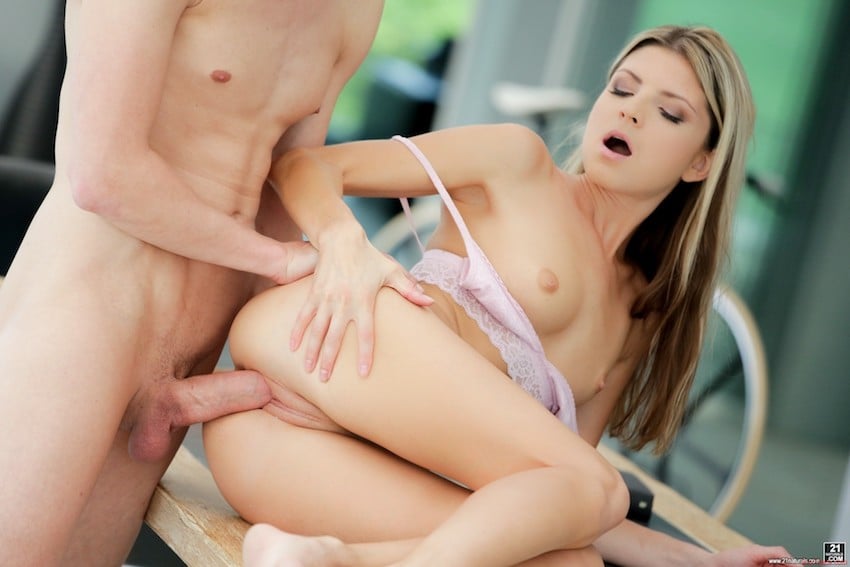 Standing tall at 5'4", this petite europornstar comes from Siberia. Her small stature and ravishing looks made her an instant hit, and she has been exciting fans all over the world since 2012. Gina was raised by her mother, stepfather, and grandmother, and she moved around Russia until she started attending college. While she was studying, she had many part-time jobs, until she saw a flyer looking for cam girls. Gina was a cam girl for two years until a talent scout entered her chat and offered her a job. Sadly, her college expelled her after learning about her career, but Gina was not shaken up, as she gained the chance to become a full-fledged pornstar.
Instagram: instagram.com/valentina_ginagerson_official/
Twitter: twitter.com/gina_gerson
Jane Wilde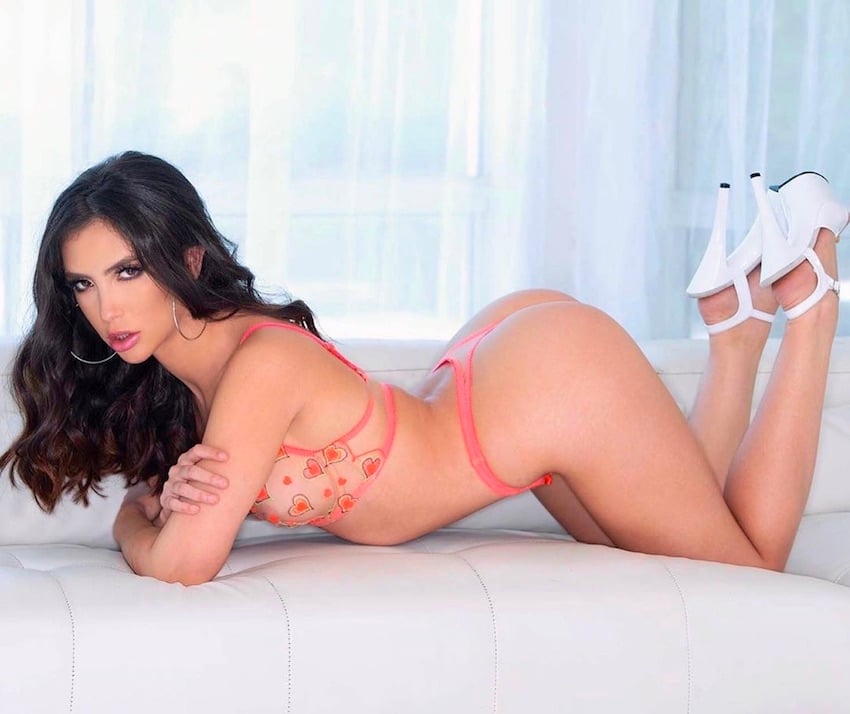 Jane is one of the more recent additions to the world of porn, starting her career in 2018. The petite pornstar was born in America, growing up in New York City. She was a very shy girl when she was growing up, and felt like she didn't really have any friends. Thanks to this, Jane discovered her sexuality and started exploring it. Jane started out as a camgirl, as many girls do, but she felt it was not enough. Her love for entertaining and driving her fans wild pushed her into the direction of porn. She filmed her first scene for Reality Kings, claiming that she was excited because she hadn't had sex for five months.
Instagram: instagram.com/wildesexual_/
Twitter: twitter.com/janewildexxx
Kiara Cole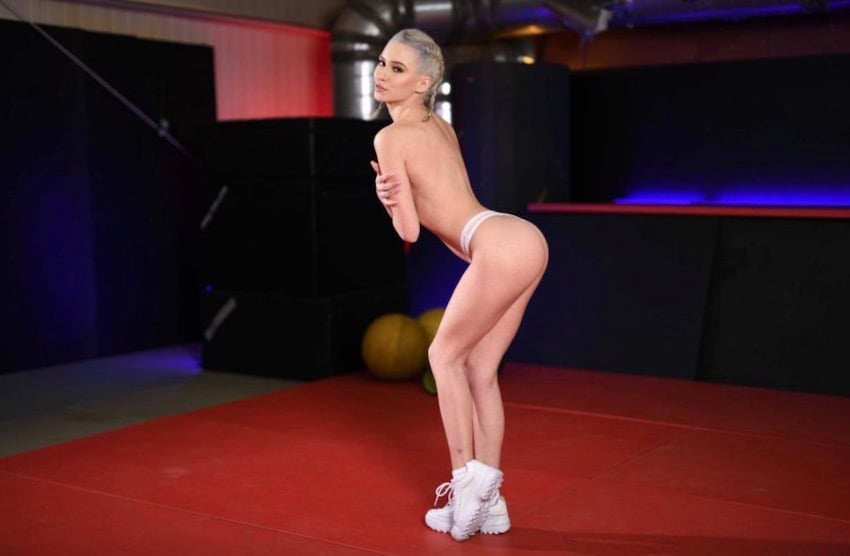 Kiara Cole is a tiny girl, being only 5'1". But her small stature is what gives her an edge, next to her awesome skills and ravishing good looks. But when did it all begin? Kiara was working as an inspector of assembly lines in Toyota, remarking that she was always a hard-working girl. However, she was always a sexual being, discovering porn when she was young, and filming scenes with her then boyfriends. After she was contacted by a talent scout on Instagram, Kiara was hesitant, but she grabbed her chance soon enough, and now we get to enjoy her amazing scenes.
Instagram: instagram.com/kiaracolexx/
Twitter: twitter.com/kiaracolexx
Ember Snow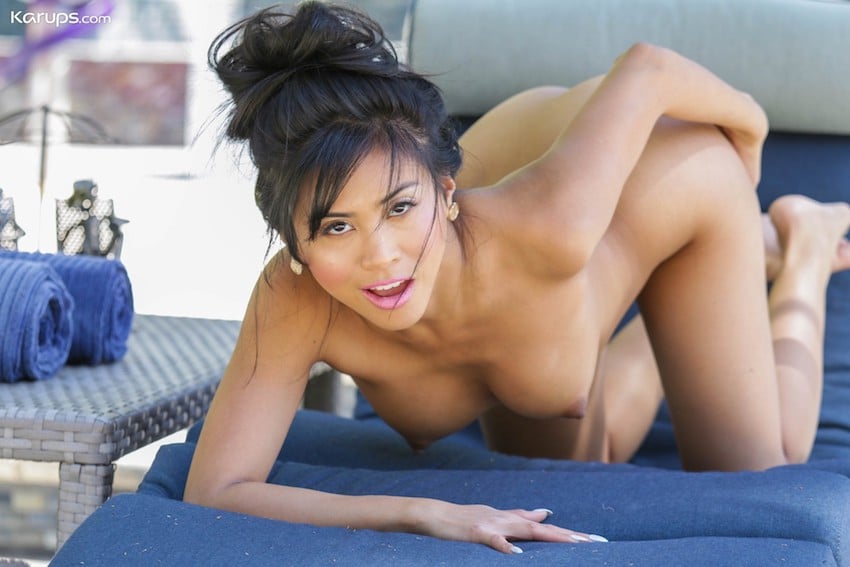 This sensational Asian lady has taken the world of porn by storm ever since she began working in 2017. Ember Snow is a petite pornstar, reaching only 4'11". Ember was born in Saudi Arabia, and her good looks come from her Filipino heritage. She moved to the USA when she was nine years old and was brought up in a conservative household. Thanks to this, Ember didn't lose her virginity until she was 24. After getting a taste of sex, Ember was insatiable, but instead of being hungry for men, Ember wanted a taste of women. She was an inspiring actress, but she always felt like porn was the right way for her to live out her dreams.
Instagram: instagram.com/ember4ever/
Twitter: twitter.com/embersnowxxx
Naomi Woods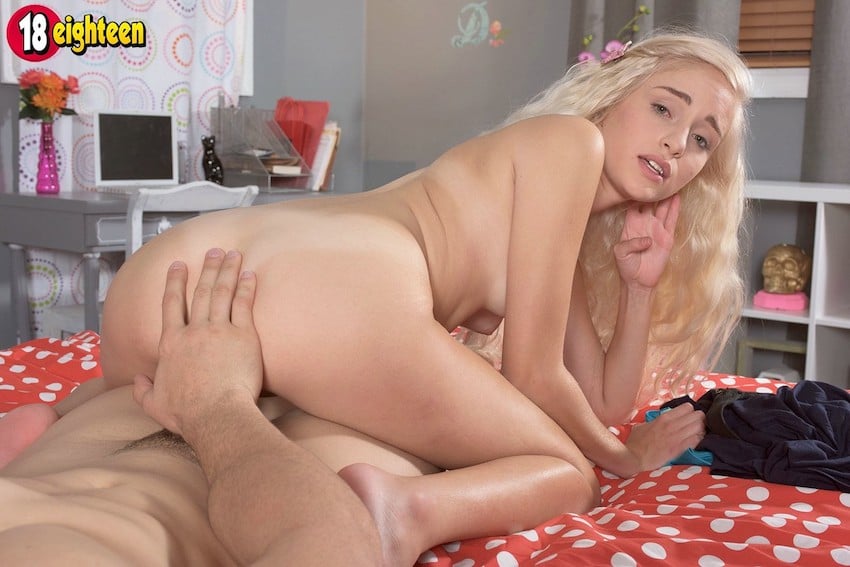 Naomi is one of the taller petite pornstars, reaching 5'5". She's still a sizzling little lady, though, and her amazing good looks and awesome skills made her what she is today. Naomi comes from the sunny land of Florida, Miami Beach, and she first started working in the adult industry five years ago. She first worked as a model and a cam girl, but ever since she discovered porn, she gained a huge following. Naomi was even named Pet of the Month by Penthouse. Her first scenes were filmed by Naughty Kings, Bang Bros, Mofos, and Twistys.
Instagram: instagram.com/lissapolooza/
Twitter: twitter.com/lissapolooza
Megan Rain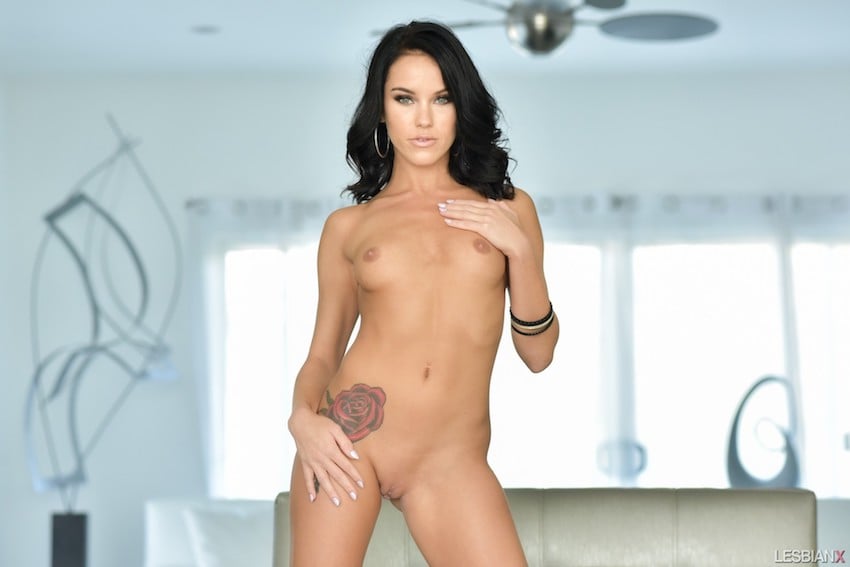 Megan Rain is a 24-year-old small pornstar that comes from California, but her mixed Italian, Peruvian and American heritage gave her the alluring looks we all adore. While she was growing up, Megan was a shy girl, and she never really felt accepted by her peers. However, Megan always had a voracious sexual appetite, and her friends slut-shamed her for banging whoever she liked. The promiscuous pornstar popped her cherry when she was only thirteen. When Megan turned 18, she moved away to Palm Springs to study psychology. But one of her friends convinced her to give porn a try, and here we are now.
Instagram: instagram.com/meganlovetome/
Twitter: twitter.com/meganmecrazyxx
Kenzie Reeves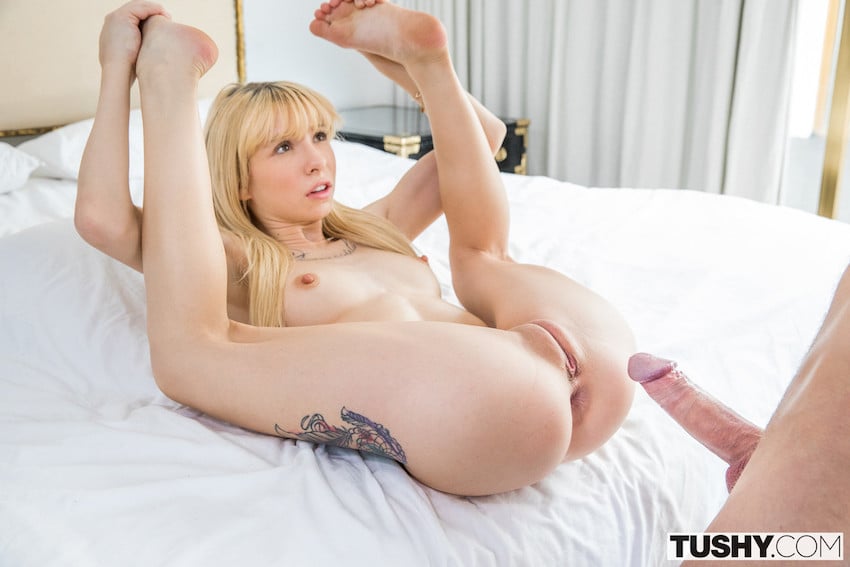 Kenzie is a petite blonde babe that was born in 1997. She's had an active career since 2017 and has filmed over 150 scenes. Before she got into porn, the petite pornstar loved the great outdoors and was really into horseback riding. She had a very bad addiction to porn, favoring Piper Perri and Alexis Texas. Kenzie was an exotic dancer, and she started performing on her 18th birthday. Kenzie traveled all around America to perform in night clubs, but never really felt satisfied. She pursued a porn career, reaching out to East Coast Talent. Kenzie filmed her debut scene thanks to them, and now we have a myriad of scenes to enjoy.
Instagram: instagram.com/kenziereevesofficial/
Twitter: twitter.com/kenziereevesxxx
Vina Sky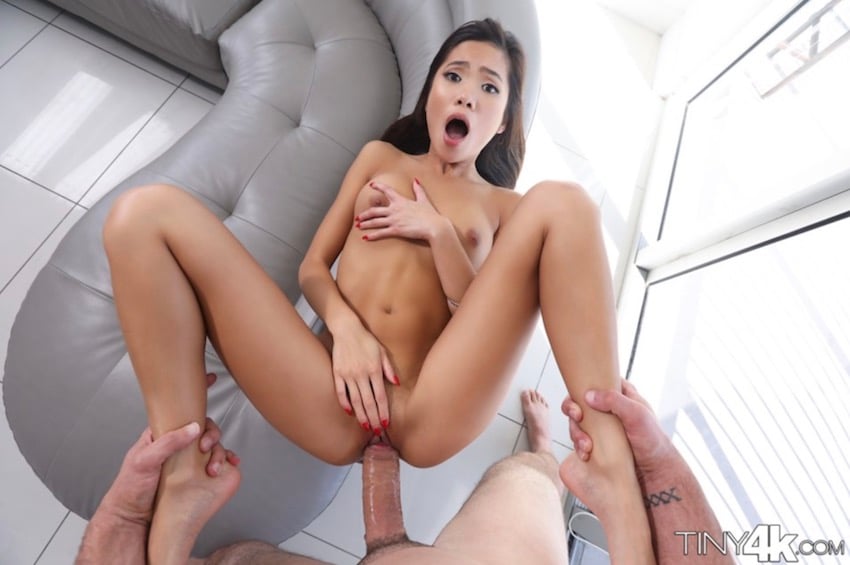 Vina Sky is one of the more recent additions to porn, starting her career in 2018. However, this skinny pornstar has already taken the world by storm, and now she has a huge following thanks to her numerous sizzling scenes. Vina Sky comes from Texas, and her good looks can be attributed to her Vietnamese heritage. Vina stands tall at exactly five feet, but there's nothing this tiny vixen can't fit inside her body. Some of her best scenes were filmed by Team Skeet and Reality Kings. Reality Kings gave her the debut scene she always wanted, and although Vina has filmed only about 20 scenes, there's more to come.
Instagram: instagram.com/vinaskyy/
Twitter: twitter.com/vinaskyy
Avery Black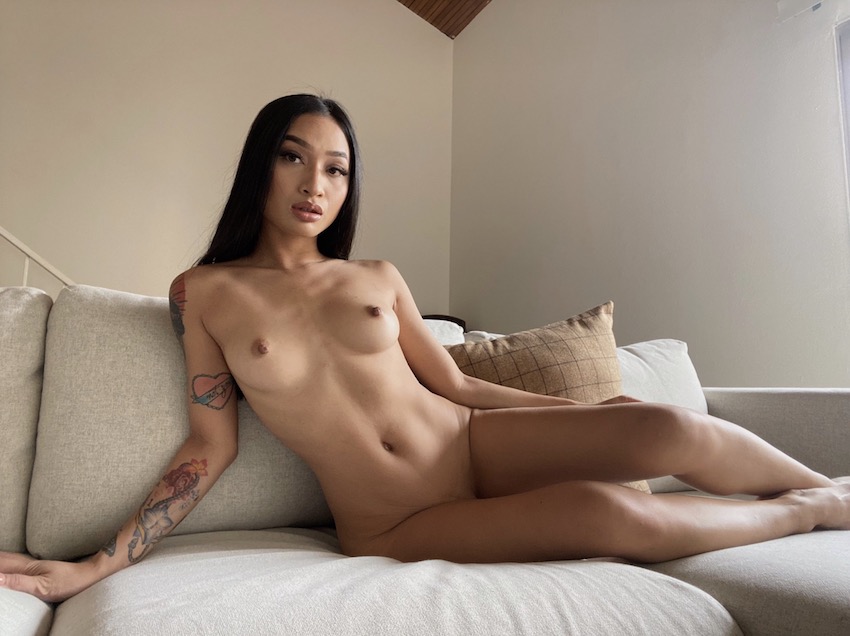 Avery Black is a 28-year-old petite pornstar with exotic Phillipino looks. She is only 4'11", but there's nothing small about her ass and tits. Avery was born in the United States of America, starting her career as a model before discovering the joys of porn. She's been active for two years now, or maybe more, since there's not a lot of information Avery was willing to share. Besides loving sex, Avery loves to read, practice photography, travel, and much more. This versatile girl has amassed a huge fan base, thanks to her amazing body and even better skills.
Instagram: instagram.com/kattercup/
Twitter: twitter.com/averyblvck
Alex Grey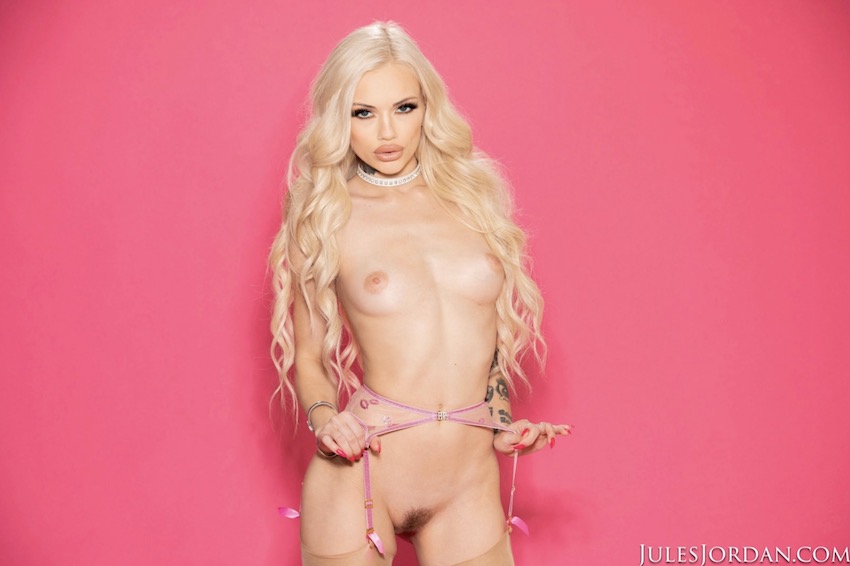 Alex Grey is a stunning petite blonde that is loved by fans all around the globe. The petite pornstar was a magazine cover girl and a cam girl before she delved into porn. Alex Grey hails from California, but her Russian and Spanish genes created the looks and personality we all adore. She began her career on Chaturbate, and Alex was quickly ranked as one of the most popular performers. Her amazing performance attracted the curious eyes of John Steven, the owner of Matrix Models. He asked her whether she ever considered a career in porn, and the rest is history.
Instagram: instagram.com/xoalexgrey/
Twitter: twitter.com/alexgreyxxx
Jasmine Grey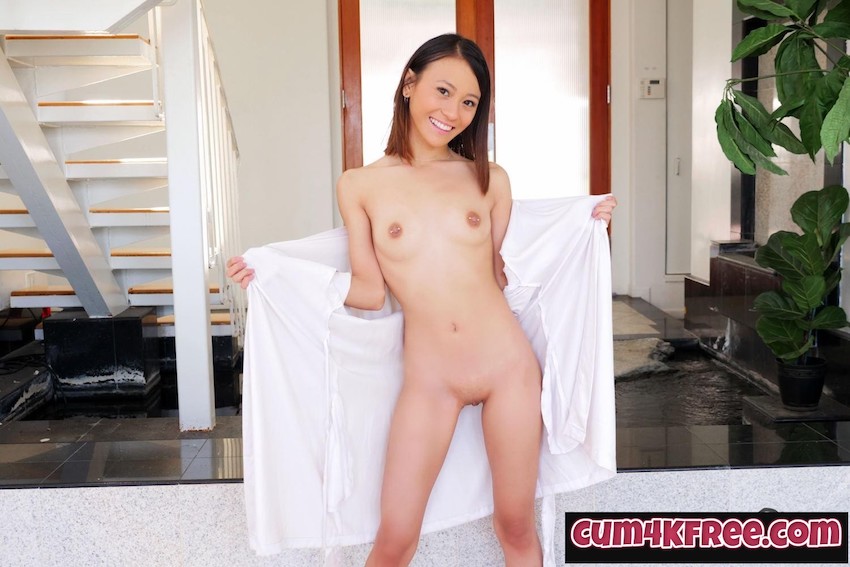 Jasmine Grey is a gorgeous petite pornstar that has been entertaining the masses since 2016. She started her porn career by joining MyFreeCams, where she was quickly one of the top babes. Although she prefers filming scenes now, Jasmine still loves performing as a camgirl, and she never left the site. You can still find her exclusive shows if you look for her screen name cosmickitten_. Jasmine has filmed over twenty scenes as of now, for popular studios such as Team Skeet, POVD, Cum 4k, and many more. Jasmine loves filming exclusive scenes and saucy photo sessions for her rabid fans, sharing her work on Pornhub and ManyVids.
Instagram: instagram.com/poutyjas/
Twitter: twitter.com/poutyjas
Lilly Lit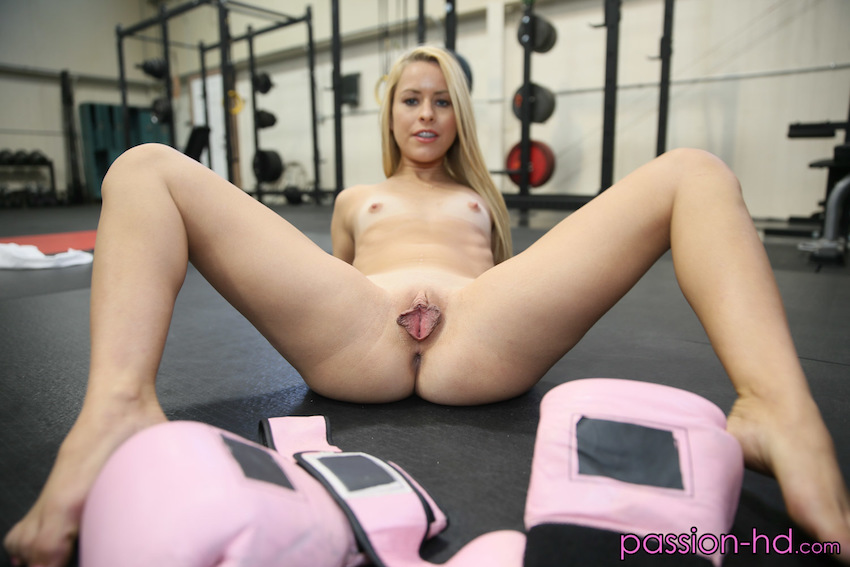 Lilly Lit, also known as Lilly Ford, is a petite pornstar that was born in 1995. Her beautiful face and amazing body have been decorating the world of porn since 2016, and she still has an active career. Lilly received many awards, including Hottest Newcomer and Most Outrageous Sex Scene. You don't want to miss out on seeing her scenes. Lilly comes from Las Vegas, so it's no surprise that the city of sins made her who she is today. One of her earliest scenes was filmed by Brazzers, and you know she has a lot to show, considering that such a popular studio took her under their wings.
Instagram: instagram.com/lillillylit/
Twitter: twitter.com/lillillylitxxx