Greetings, fellow porn lovers! Those of us who have been buying, viewing, collecting, and enjoying pornography since before the invention of the internet or even (gulp) since before the invention of the home video-cassette-tape viewing machine will have long since noticed that not all countries are created equal when it comes to producing and exporting pornography for our global amusement. But have you ever wondered why there's so much disparity?
The ranking of global porn-producing countries goes roughly like this:
United States
Japan (possibly should be #1)
Various parts of Europe
England
Also-ran countries
Everybody else (no commercial/export production at all)
There are a bunch of complicated legal and cultural factors that explain all the differences, and the closer you look at any one country, the more complicated things get. But the reasons typically boil down to legal censorship and cultural/religious prudishness, which do not always overlap even if that's typically the way to bet.
The United States, for example, has a long history of porn censorship; although US obscenity prosecutions have become quite rare in the 21st century they have been brought against producers of porn deemed too extreme or violent, leading to a somewhat visible moderating effect on the level of BDSM and gonzo-type porn produced in the US. It's also very much the case that porn production in the United States is concentrated in a few of the most liberal states such as California, where local laws and prosecutors are relatively permissive.
Historically speaking, in the latter half of the 20th century the raunchiest porn available in the United States came from Denmark, Sweden, Germany, and other places in Northern Europe, where the laws were (apparently) more permissive than anywhere in the United States. By far the most well-known imprints were "Color Climax" and "Swedish Erotica" but they were hardly the only ones. European "XXX" porn magazines and movies and German BDSM movies were (at least as far as US buyers were aware) the most explicit in the world.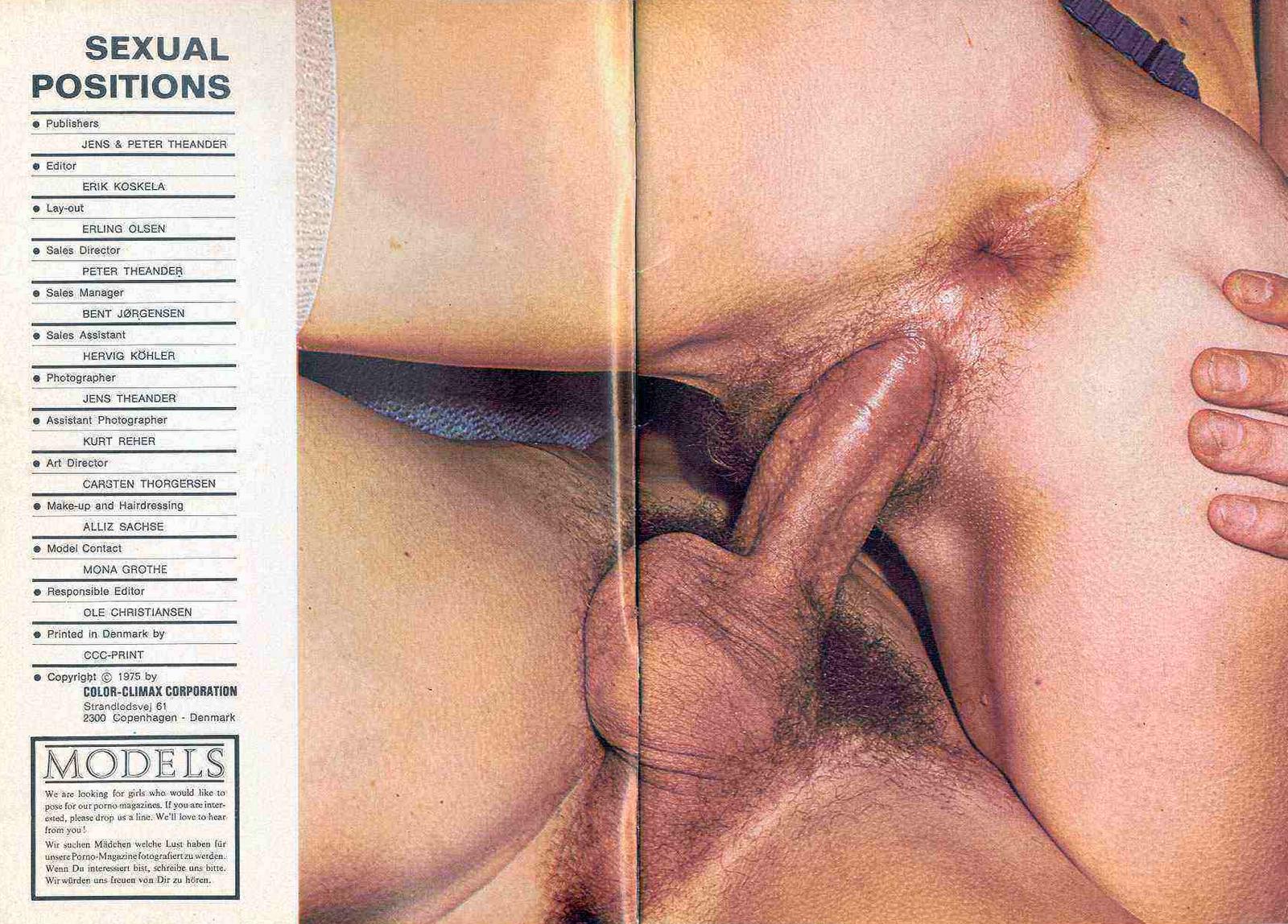 England gets an honorable mention for many decades of producing not-very-explicit fetish magazines and videos ranging all over the map from flagellation to rubber to leather to enemas to female domination to foot fetish to pony play and many more besides. Always plagued by obscenity prosecutions, British porn was never known for much explicitness; but for fetish variety, the Brits are beaten only by the Japanese. Oddly, the Australians and Canadians never produced (or at least, never exported) any porn worth mentioning.
In the late 1980s as the anime and manga collectors began to open trade channels across the Pacific between Japan and (mostly) California, it began to emerge into the American porn consumer's consciousness that there was a whole universe of deeply kinky Japanese porn buried behind the language and cultural and trade and geographic barriers. BDSM as raunchy as anything ever seen in a Berlin leather club, every kind of perversion and kink a shame-based culture can imagine, cosplay and fetish porn of every imaginable kind and of many kinds never previously imagined outside Japan. Sure, it was mostly rumor and innuendo at first, but as the internet really cracked open the final barriers in the late 1990s, the truth in all its kinky glory exploded onto the world stage:
It was always there; vintage Japanese porn is very much a thing. These are the people who invented tentacle porn in the freaking 17th century!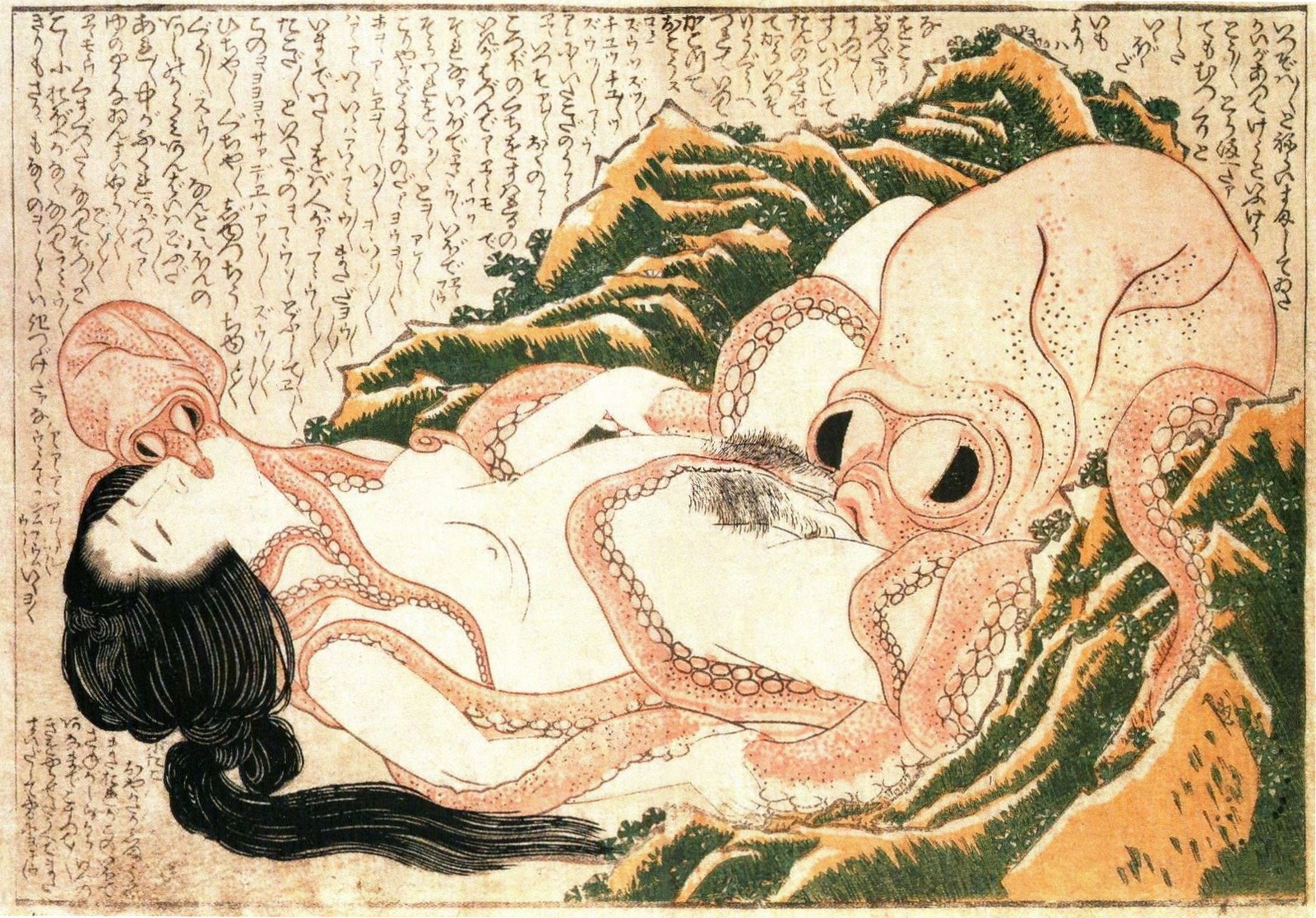 See also any random issue of Kitan Club from as far back as the 1950s: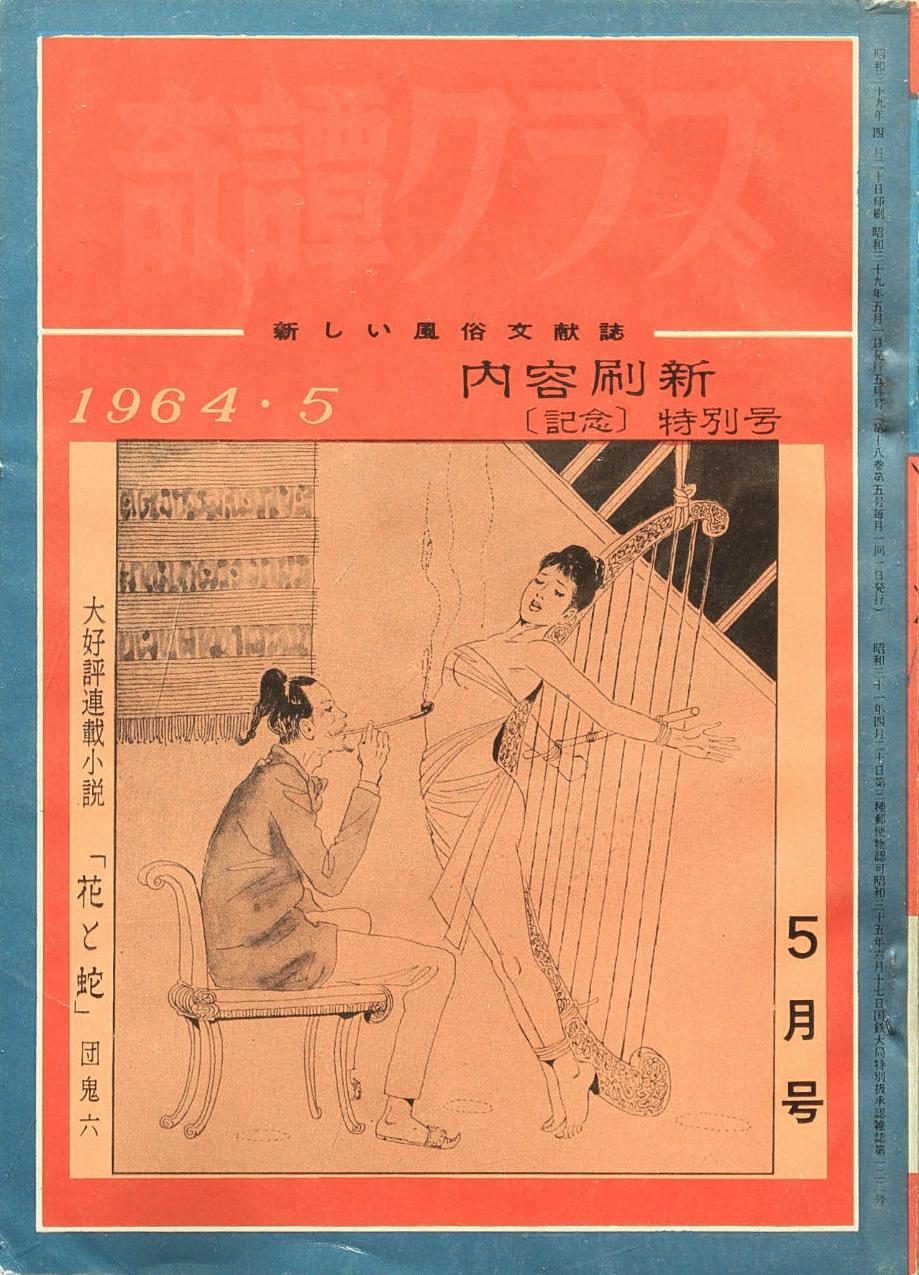 From there on down, world sources of pornography decline rather quickly. A few countries such as Thailand are known for their transgender porn, and indeed small quantities of porn escape from a fairly large handful of countries throughout Asia. There's a bit of fairly tame material from Mexico and Brazil, a bit more from Spain, and a tiny bit from South Africa. Generalizing wildly, it seems that in countries of Southern Europe and South America where the Catholic Church has been historically domninant, porn production on any sort of explicit and commercial scale has never been possible or practical; and in most Muslim countries it's apparently completely impossible and/or unthinkable.
Eastern Europe was a special case. Soviet-style communism, for ideological reasons that were never clear to me, was exceptionally prudish; there was never any Soviet porn to speak of, and not much from any of the "behind the Iron Curtain" East European countries. (Red China, too, seems to have been largely porn-free; there's plenty of Chinese-language porn on the internet now but I confess near-total ignorance of where it's being produced, among the numerous lobes of the globe-spanning Chinese-speaking culture.) But after the fall of the Soviet Union, there was a burst of pornographic creativity throughout Eastern Europe and in Russia proper; the combination of a weak economy and gorgeous Slav models created a mini porn boom. But there was no tradition of pornographic creativity, and especially in BDSM, some of the productions were laughably bad, with the models especially being "not into it". Over time, production skills have improved in a few countries and some very good porn continues to flow; but in other countries (including Russia proper) porn production seems to have dried up again. I speculate that this has to do with the return of authoritarian government in alliance with Orthodox religion, but I'm only guessing; all I know for sure is that I'm no longer seeing much commercial porn flowing out of Moscow and St. Petersburg studios the way it was a dozen years ago.
Thanks for coming along with me on this whirlwind tour of the world's sources of pornography!