We bring you the hottest, most delicious and out of this world BBW pornstars that will get your juices going forever. If you are a fan of girls with curvy, chubby and fat bodies, these porn performers are the perfect fit for your needs. Look no further and see who is the top in the game. Bear in mind, they are listed in no particular order, as they are all the best of the best.
No doubt, these big beautiful women can handle even the biggest black cocks with ease. On top of that, they know how to throw down the most seductive solo performance or a vivid girl-girl scene. Besides, they keep maintaining their outstanding and curvaceous bodies as professionals, making sure you always get the most out of it.
Regardless of how dirty your desires and sexual appetite is, these big pornstars know how to fulfill all your wants. You know how the saying goes, the bigger, the better, right?
The best BBW Pornstars and their thick frames
Samantha 38G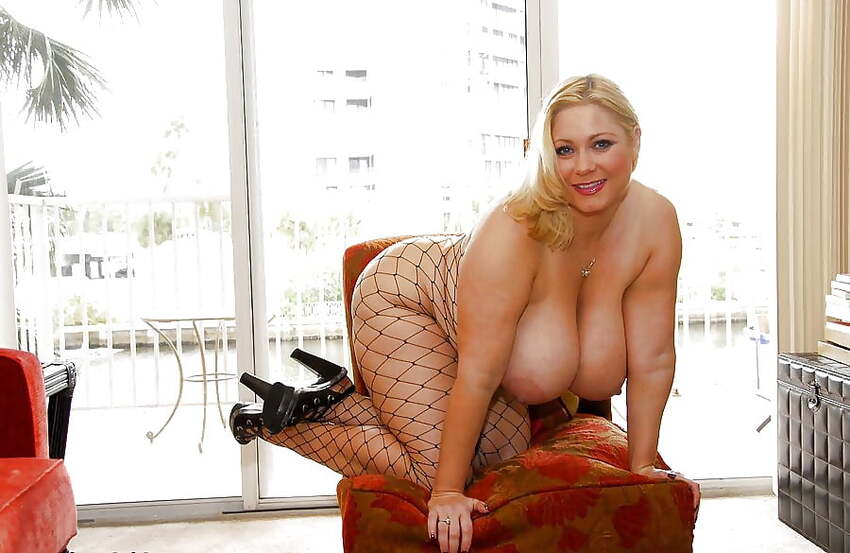 Sam is a real Texas woman! She is an Aries, which you can notice in her roles properly! She is almost never a submissive, and even when she is, it is only because she explicitly needs it! What she is famous for is something not every woman can be proud of- a massive natural pair of boobs that are absolute twins, rather than the usual "sisters"-case! You just want to squeeze them!
Instagram: instagram.com/samatha38g
Twitter: twitter.com/sam38g
Vivian Blush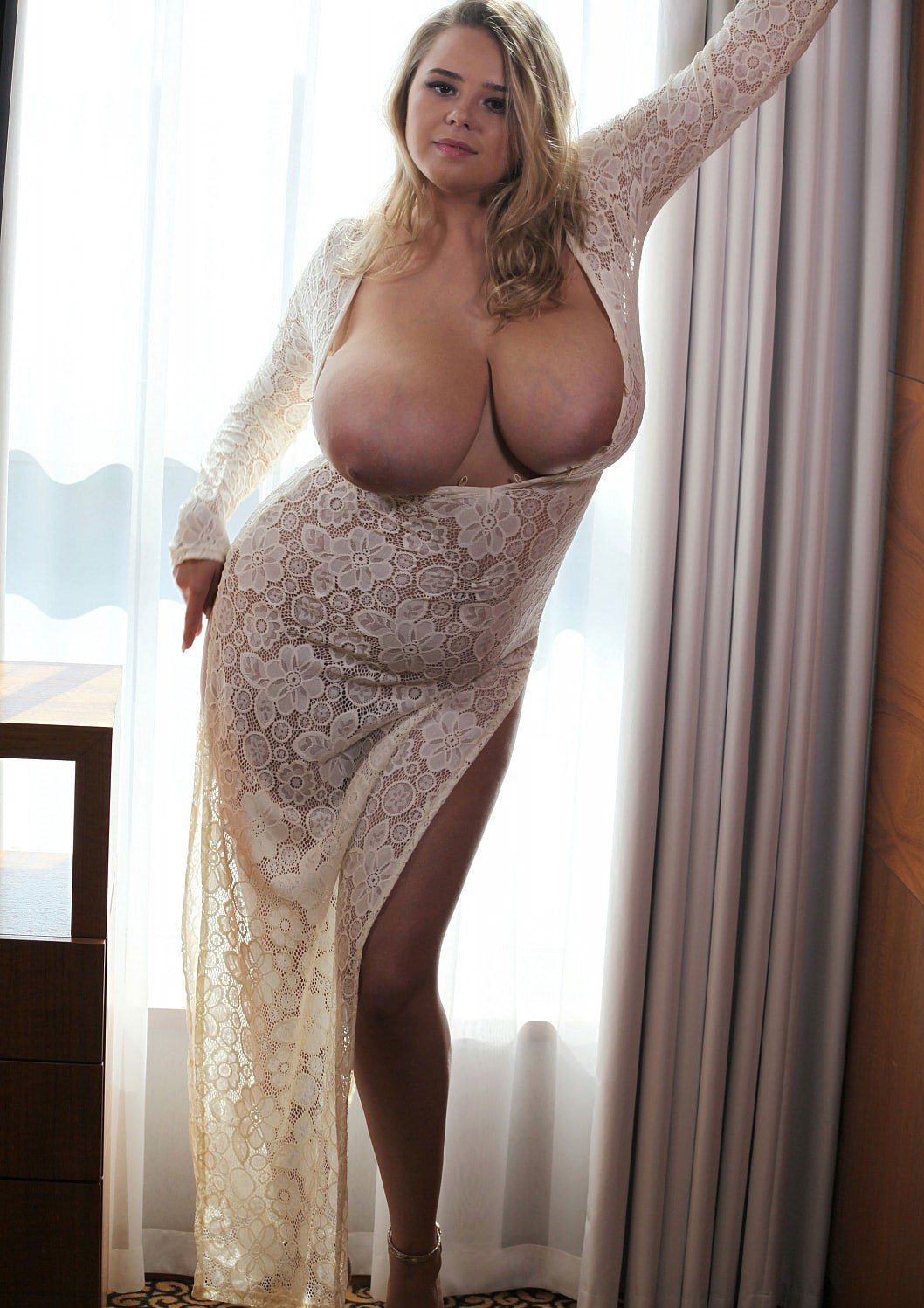 She became popular with the name Vivian, but when she started her career, as all her fans can tell you, she started with the name Katyusha. She is one of the not that many BBW models, who show off bras. Her boobs are not perfectly symmetrical, but what they are is "massive monsters to slap" as she describes them in interviews. What is very interesting about her is that she is one of those porn stars who came into the industry, not intentionally, but was found on Instagram.
Instagram: instagram.com/katyshka2208/
Twitter: twitter.com/vivian_blush
Laura Orsolya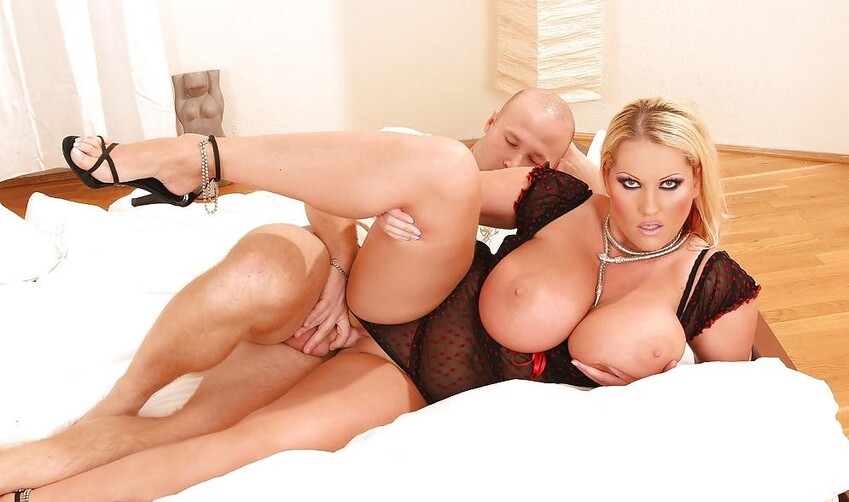 As another series, Laura has a character as specific as her traits. Laura Orsolya comes from Hungary, so this brings her some exotic looks and this is the reason why Americans are crazy about her! She has been in the industry for almost ten years now and this can be easily noticed!
You can find this BBW pornstar under her many pseudonyms, but she has been using her real name for the past few years but she is finally presenting herself with her name. She has amazingly massive tits that cannot be left without precious attention…40F cup! She is an exceptional creature of nature! She is usually in the role of a MILF, and this is not surprising at all mom vibes screaming!
Twitter: twitter.com/lauraorsolya
Kitty Lee
A native American. Born in the USA, she got into the industry fifteen years ago but came out of it about ten years after that. Surprisingly, last year she popped up again in the business showing her enormous breast. She is definitely one of my top Big Beautiful Women!
What is so special about her you would ask? It is not only her boobs that are mesmerizing! She is a real goddess up above her bra. She has an angel face and her deep blue eyes which can bring you to heaven without even seeing her body!
Ms. Lee has very special preferences for the clips that she stars in! She loves anal, masturbation and blowjob. All the things we love, she just does with passion. However, she loves being banged a lot!
Cotton Candi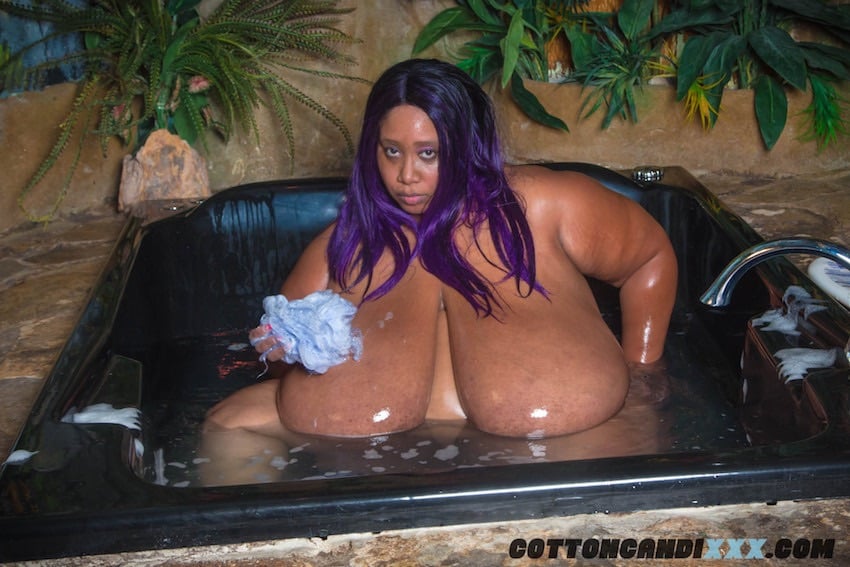 Cotton Candi is one intense BBW pornstar who will shake your world with ease. Those gigantic boobs are twice as large as your hand, heck, I believe we could even say three times. Even larger? I dunno, they are seriously big, and they become the center of attention once Cotton Candi rides a thick cock. You are about to experience an earthquake, but that's what we all enjoy oh so much when it comes to fat and chubby adult actresses, like Cotton. By the way, that's one clever stage name, Cotton Candi! Moreover, Candi was born in New York on June 21, 1974. Call her a MILF if you fancy! If you need a big beautiful woman in your life, Cotton Candi is the one.
Twitter: twitter.com/cottoncandi1luv
Marilyn Mayson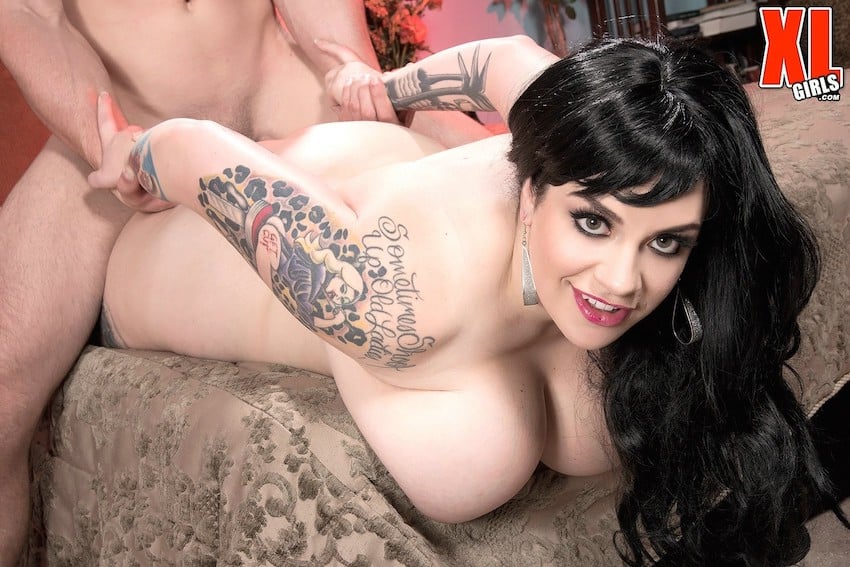 That insanely plump and tattooed body of Marilyn Mayson's will knock your socks off without a shadow of a doubt. This babe is considered an alternative pornstar, however, she performs in all sorts of XXX scenes for her fans to enjoy. To date, Marilyn worked with an array of porn studios, like Trouble Films, Pure Play Media, Exquisite and Mr. Niche. If tattoos, piercings and big and beautiful women are your cups of tea, Marilyn Mayson is the babe that will drive you crazy for sure. What's cool about Marilyn Mayson is that she truly takes time and interacts with her fans – no wonder why she's one of the most popular BBW pornstars.
Instagram: instagram.com/spitneyspears/
Twitter: twitter.com/spitneyspears
Paige Turnah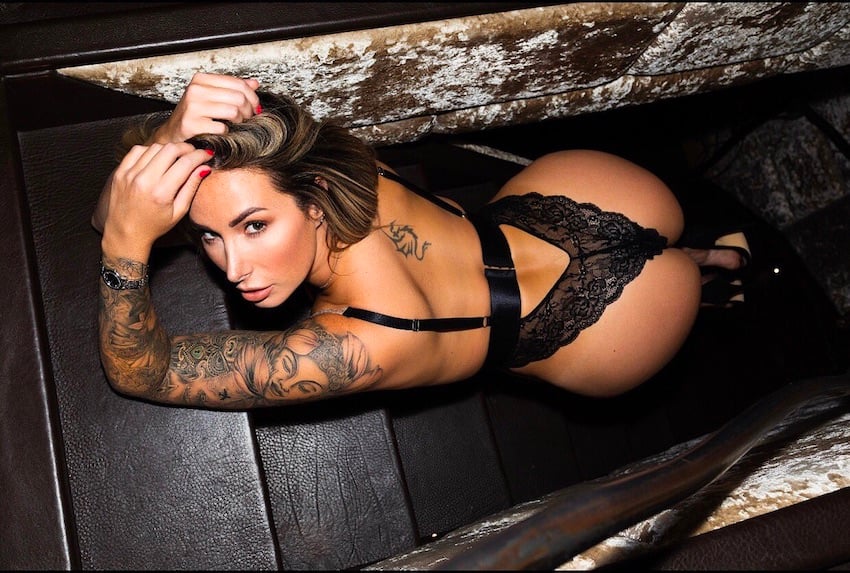 First and foremost, let's make one thing clear: Paige Turnah is semi-BBW. Does anyone have a problem with that? It thought so. The body of this alluring babe truly is to die for. She has just the right amount of curves that will get your eyes as big as saucers. With a touch of inked skin, Paige only spices things up with any of her porn scenes. She is pretty glamorous and opulent; however, once Paige Turnah encounters a large cock, she turns into a real slut. If you haven't seen Turnah in action, drop everything and watch her now. You will surely not regret it.
Instagram: instagram.com/iampaigeturnah/
Twitter: twitter.com/paige_turnah
Maserati XXX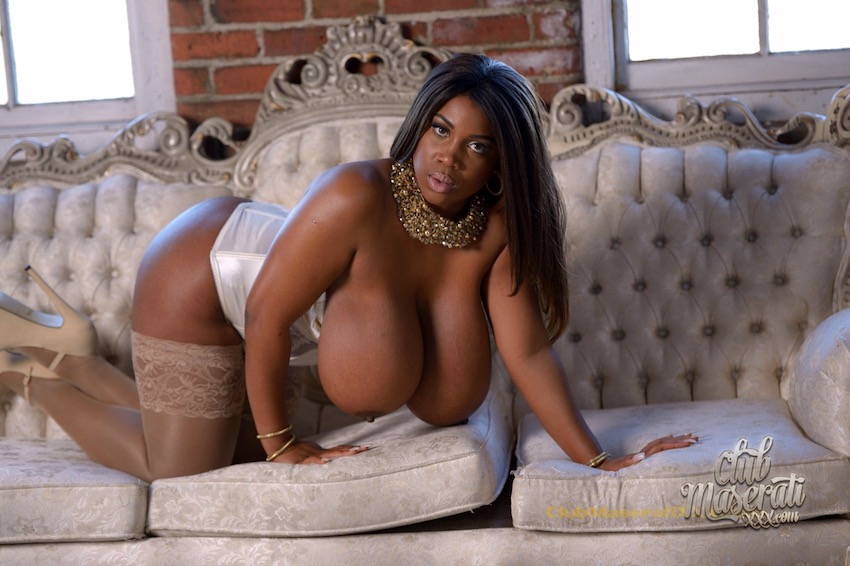 If you are a fan of ebony BBW pornstars, you are in luck. Maserati is by far one of the hottest out there, with a pair of outstanding tits and an ass to die for. Have in mind, those boobs are 36HH large! If you wonder how this thick chick rides a throbbing cock, you better do yourself a favor and type in "Maserati" and see the magic happen. Not only that, Maserati is exceptionally good at fucking and pleasing other ladies, too. In short, Maserati is a pack of eye-bulging assets that will have you hooked forever. Last but not least, Maserati was born on January 8, 1986, in Kingston, Jamaica.
Twitter: twitter.com/clubmaseratixxx
Busty Brogan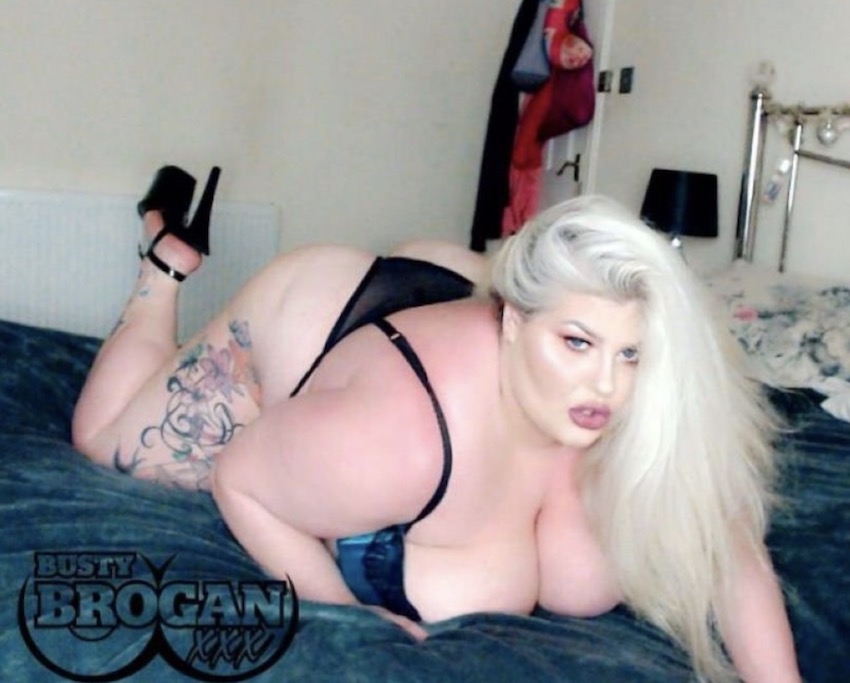 Busty Brogan is one succulent blonde and tattooed chubby pornstar who will knock your socks off in an instant. Once you see this babe in action, taking care of a prick, all the rest becomes history. With her passion for fucking and pleasing everyone's desires, Busty Brogan makes sure each and every XXX scene she shots is of the highest quality. If BBW ladies are your cup of tea, you will absolutely enjoy seeing Busty in action, doing what she does best. Insanely curvaceous Busty has blue eyes, 38JJ breasts and a 46-inch ass. You are in for a sweet treat, so prepare yourself to be blown away.
Instagram: instagram.com/officialbustybrogan/
Twitter: twitter.com/bustybroganxxx
Julie Ginger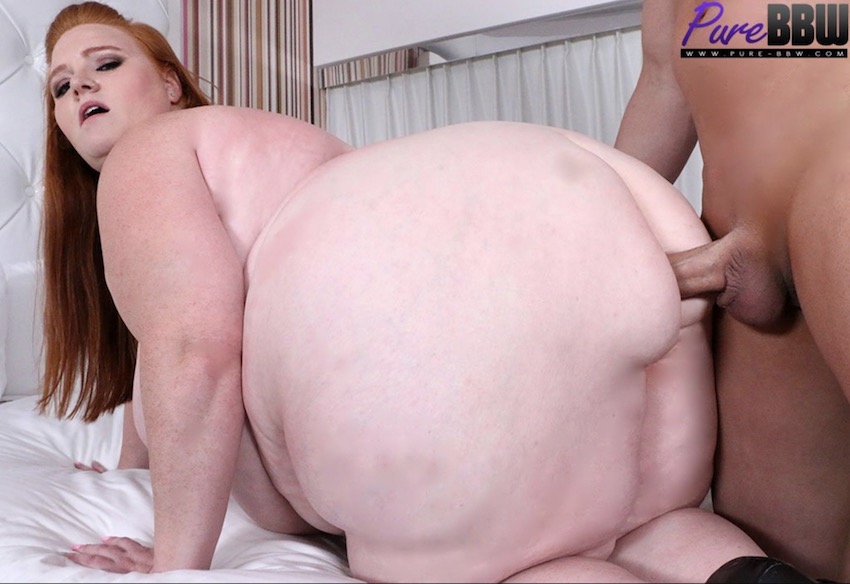 Julie Ginger – hence the name – is a ginger pornstar with a body that will make your mind go wild. Whether she throws down a solo masturbation session or slides up and down a big cock, Julie's sex performance is always on point. After all, she is in the adult entertainment business not purely to satisfy her horny desires, but to take care of your BBW cravings, too. Fun fact: those hooters are of 44DD size. Big and juicy, that's what's up when it comes to the impressive and bubbly Julie Ginger. Enter her world of amazingness, and you will forget about all the rest.
Instagram: instagram.com/bbwjuliegingerr/
Twitter: twitter.com/bbwjulieginger
Anastasia Lux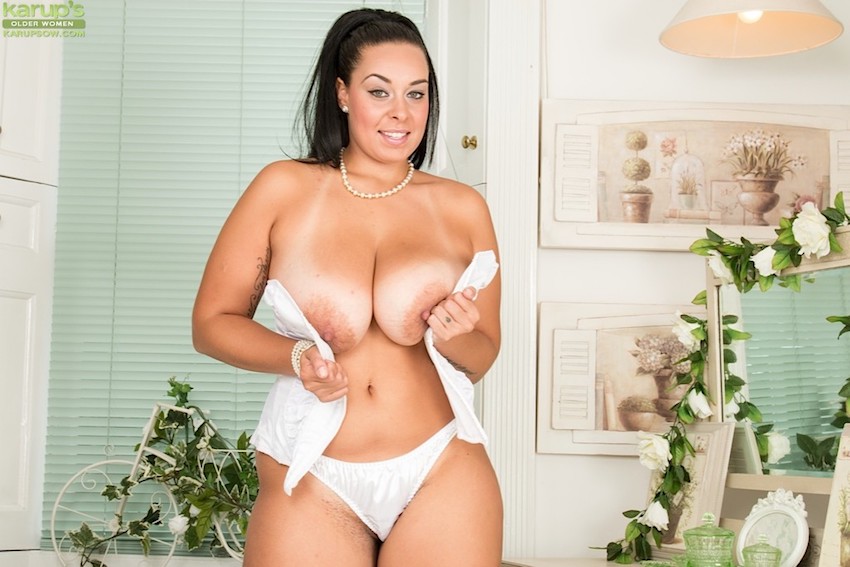 Born in Lisbon and raised in London, Anastasia Lux is the dream big beautiful pornstar that many fans have been fantasizing about. She has massive tits that match the rest of her plump body. It's really a delight to see her whole body bouncing as Anastasia gets fucked. Before working in the adult film industry, Anastasia worked in theatre. Her experience with acting on the stage comes in handy when she is filming her XXX scenes. You could not tell if Anastasia is just faking it. It really feels so real and that makes dicks hard everywhere. Even guys who don't usually go for chubby women get turned on when they see an Anastasia video.
Instagram: instagram.com/anastasialuxofficial_/
Twitter: twitter.com/anastasia_luxxx
Klaudia Kelly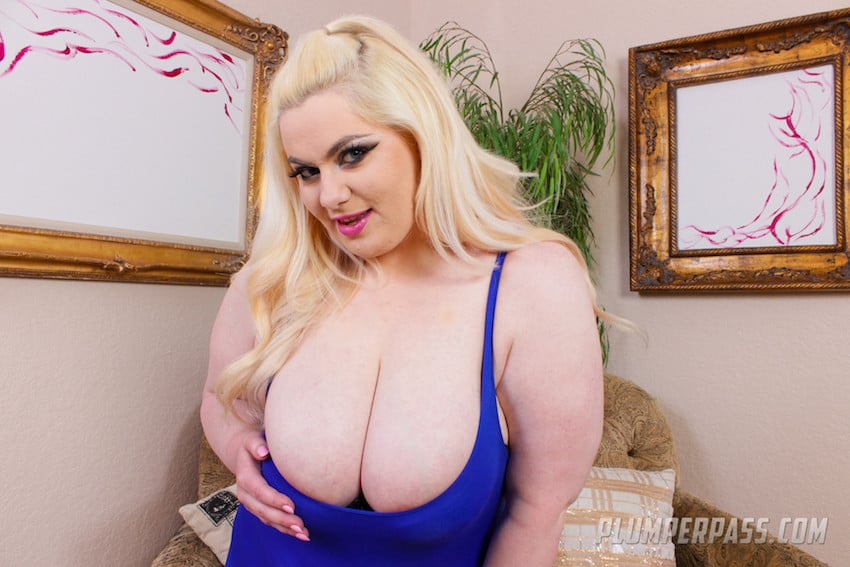 Klaudia Kelly is an all-American girl from California. She is very open when it comes to sex, and she enjoys it a great deal. Klaudia enjoys it so much that she decided to make a career out of it. She is one of the few BBW pornstars to take on that pinup girl vibe. She also has that plump German girl look, which is embracing her Germanic heritage. One of the reasons why Klaudia has so many fans is because she's ready to do anything in front of the camera. Kelly is ready to get her asshole fucked by a massive black cock and then suck the same cock clean afterward.
Instagram: instagram.com/klaudiakelly/
Scarlet LaVey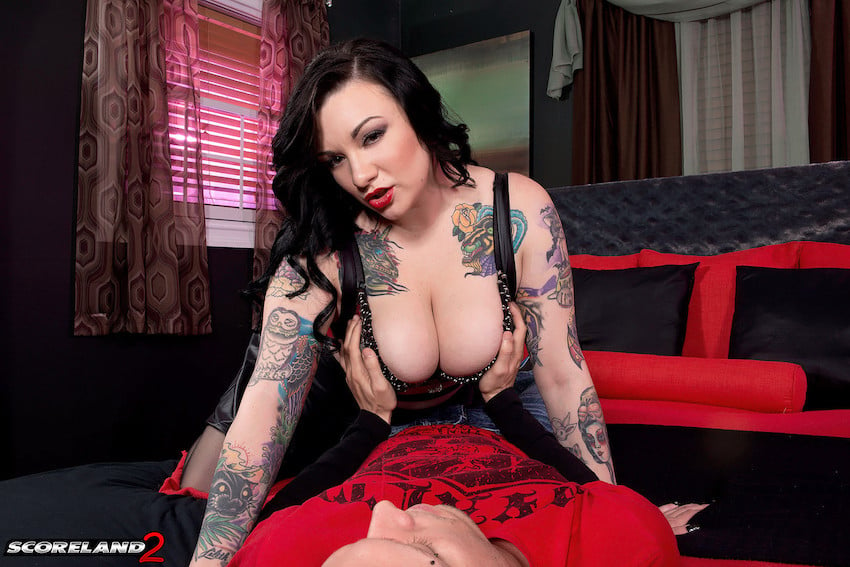 With hazel eyes and black hair, Scarlet LaVey has a sweet charm about her. But do not be fooled by how this Florida native might appear when you first see her, because she's born to fuck and quickly became one of the leading BBW pornstars. You should see one of her videos where it's obvious that she's always hungry for a fat cock jammed into her tasty pussy. Scarlet's massive all-natural tits can make any guy's dick hard in an instant. She knows how to handle cocks and she does so at every moment that she gets. Guys all over the world dream about being able to fuck Scarlet's massive ass or have their dicks smashed between her enormous tits, you should join them now.
Twitter: twitter.com/scarlet_lavey
Dors Feline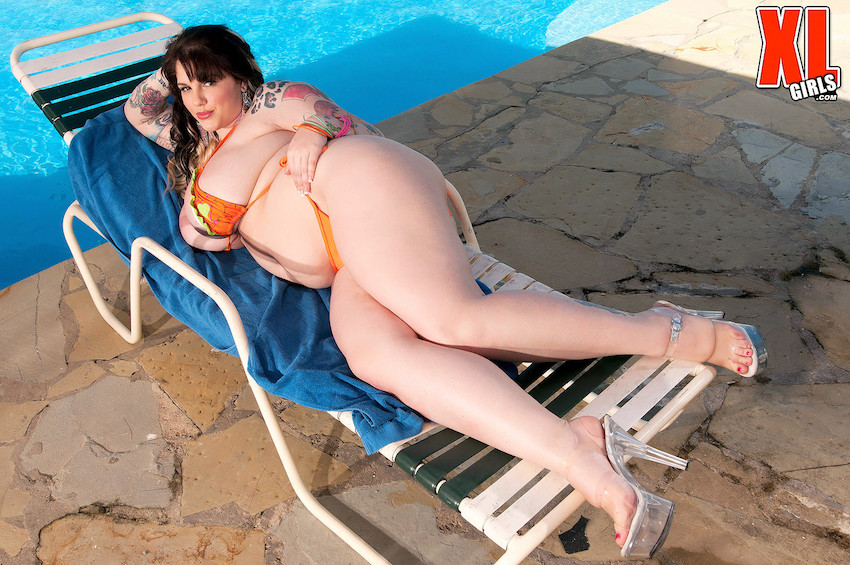 Dors Feline fits the big beautiful women description more than ideally. She's big and also very beautiful. She has an adorable face that fans die for. Of course, fans love Dors' mostly for her chunky body. She has XXL tits and ass and fat belly that shakes all over the place when she gets her fuck holes smashed. While other pornstars are going for surgeries in order to get bigger breasts, Dors needed an operation in order to make her 34C cup size smaller. They were just too huge. Dors is quite horny too and it just drives her mad with lust to know that a lot of guys are jerking off to her videos daily.
Twitter: twitter.com/dorsfeline
Mazzaratie Monica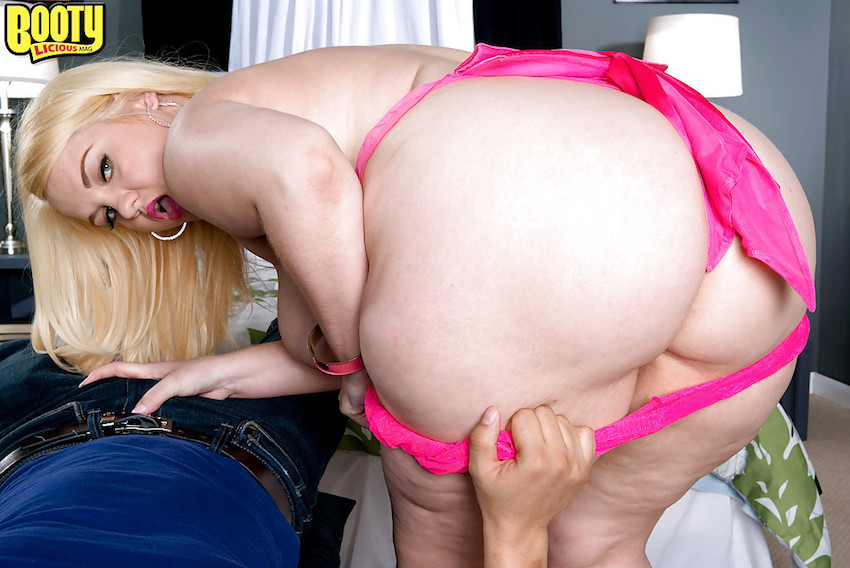 Mazzaratie Monica's weight is constantly changing, but no matter what her actual weight is, there's no doubt that she is one of the hottest BBW pornstars today. Back in high school, she used to play softball, but her tits got so large that she had to wear multiple sports bras at the same time to keep her massive breasts from flying all over the place. Now, Mazzaratie no longer plays softball and so she is no longer trying to restrain her tits. She's letting the world enjoy the glorious sight of her boobs, pussy and the rest of her chunky body.
Twitter: twitter.com/mazzimonicaxxx
Claudia Marie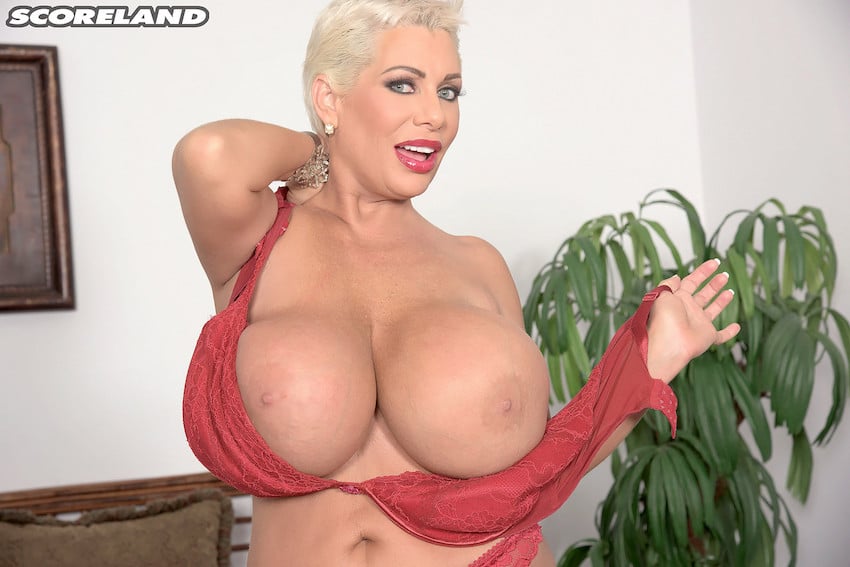 Born in North Carolina, Claudia Marie is one of the most hardworking BBW pornstars fucking in the industry today. She's the lead singer for her band Trailer Park Trash. Claudia first got attention after posting revealing pictures of her on the band's website. People wanted to see more of her massive tits and thankfully she decided to go all the way. You will be amazed at how gigantic Claudia's boobs are when you watch her videos. You could drown between them. In recognition of just how diligent Claudia is, she has received several nominations for her performances through the years.
Twitter: twitter.com/claudia_marie
Alexxxis Allure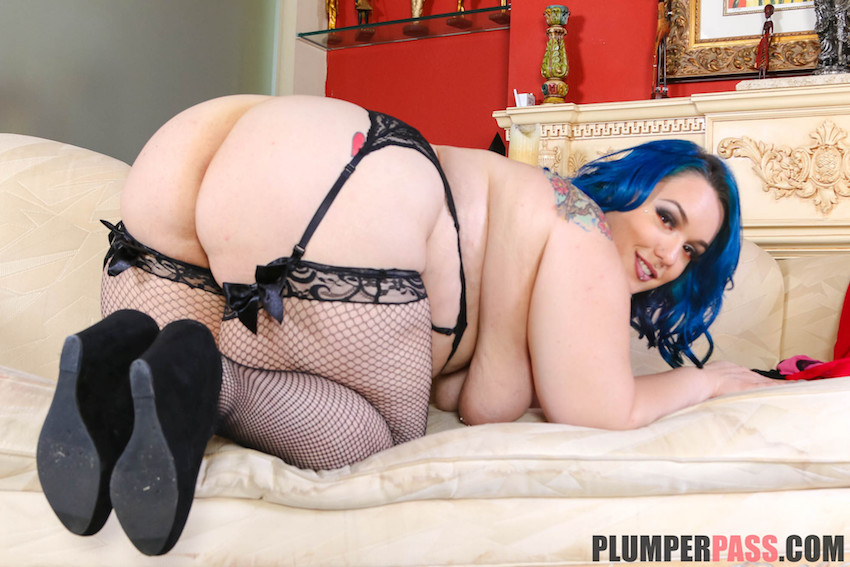 Alexxxis Allure got into porn so that she can have fun and get an unlimited supply of long hard dicks that can drill her pussy and asshole. For lovers of big and chubby pornstars, Alexxxis is a dream come true. She has puffy pussy lips and a very tight asshole that both are always hungry for cock. Alexxxis started working as a webcam model back in 2012, after which she got noticed and was given a chance in order to shoot actual adult films. Alexxxis is also bisexual, so she loves eating her share of pussy, too, from time to time. Whether she's being fucked or making out with a girl, Alexxxis' videos are always smoking.
Instagram: instagram.com/alexis_allure/
Twitter: twitter.com/alexxxisallure
Lexxxi Luxe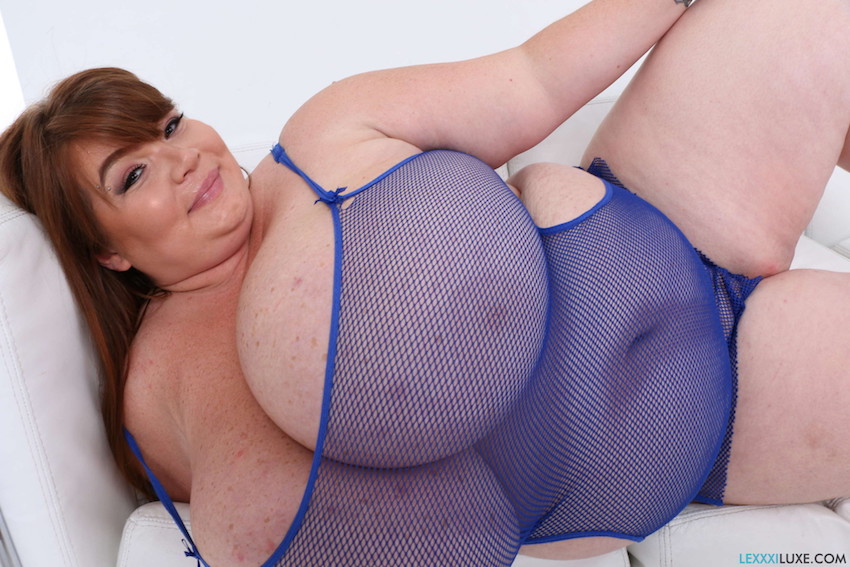 Lexxxi Luxe previously modeled under the name Anorei Collins, but whatever name she uses, she is by far one of the hottest BBW pornstars out there. In fact, she's not just a BBW but a super-sized BBW. Lexxxi comes with 40NN tits. Yes, you read that right: 40NN. Her breasts have been growing since she was a young teen and it just kept on growing and growing. She claims that her breasts are still growing right now. Talk about monster tits! Combine that with her cute, pretty face and fat ass, and you have a real winner. So, start jerking off to Lexxxi's videos now!
Instagram: instagram.com/bigtit_queen/
Twitter: twitter.com/LexxxiLuxe
April Flores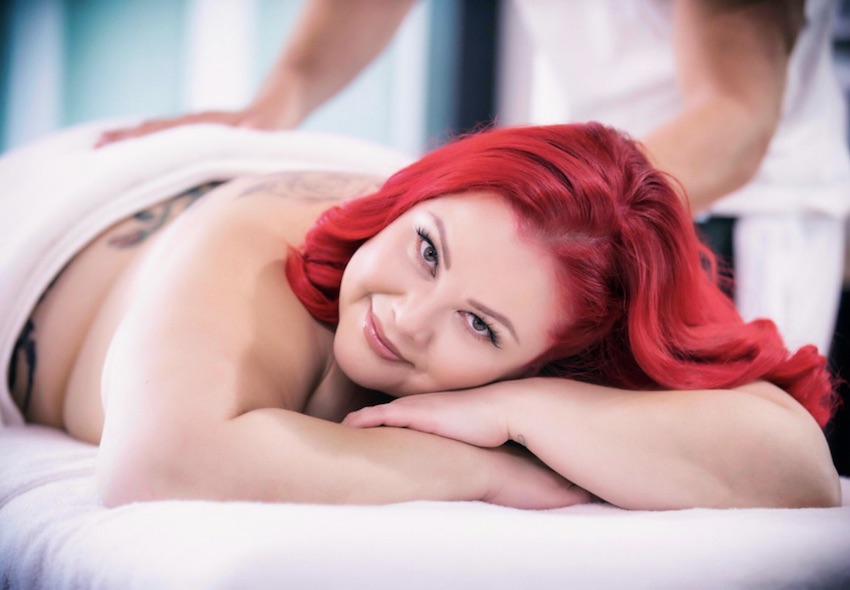 Also known as Fatty Delicious, April Flores was born in California. This Latina beauty actually came from a very religious family, which is probably why she decided to become more open when it comes to her sexuality. April had weight problems when she was young. Like most teen girls, she thought that she was going to be happier if she became thinner, but April realized that's not really true and she just embraced her body. Now, April is one of the most recognizable BBW pornstars working in the adult industry today. She does not stop at just being an adult performer, she's also a writer, director and photographer.
Instagram: instagram.com/theaprilflores/
Twitter: twitter.com/TheAprilFlores
Billie Austin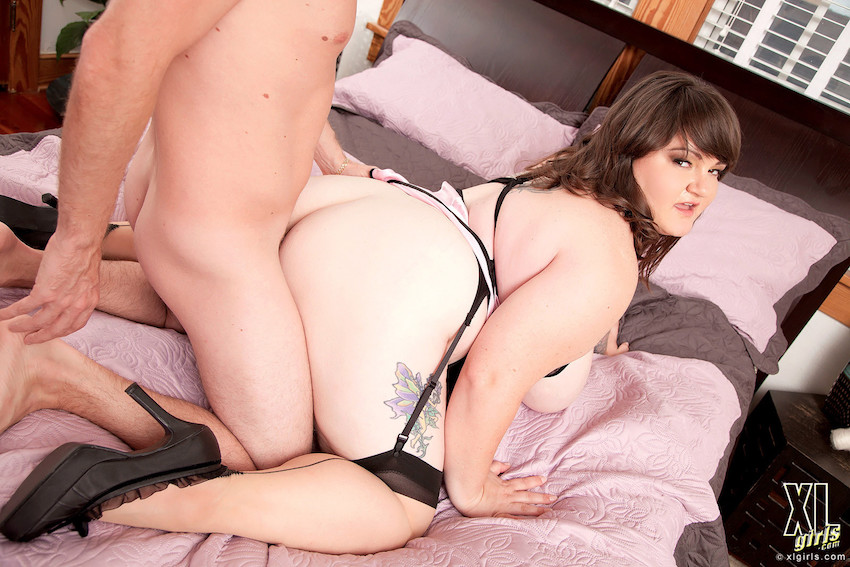 Billie Austin is your regular Texas sweetheart turned BBW pornstar. She's not your regular adult film star, however, because Billie has done a lot of extraordinary things. Billie has served her country in the Marine Corps, where she probably experienced being fucked by a lot of dicks. It's a great thing that she decided to try the porn industry. With her natural 40H tits and plump body, Billie has been fulfilling the fantasies of chubby chasers all over the world. As an added bonus, Billie is also a lesbian, so you get to see her munching on other pussies and having a great time.
Twitter: twitter.com/billieaustinbbw
Reyna Mae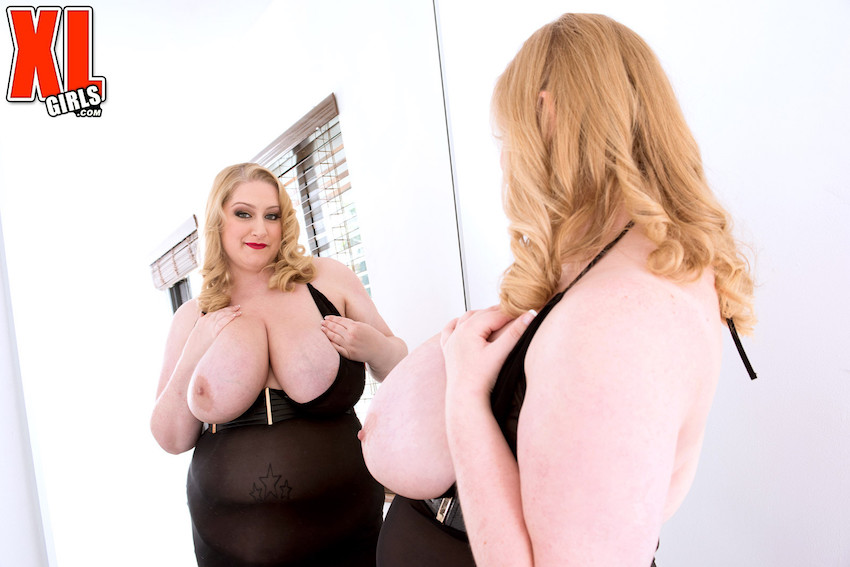 If you love massive tits that are extraordinarily big, then you will fall in love with Reyna Mae. She has a pair of boobs that cannot be contained by an ordinary bra. It's really not surprising that Reyna has become a top contender to become the queen of BBW pornstars. Born in Delaware, Reyna has a pretty face that's just perfect for a good round of facials. She's ready to do raunchy scenes, but some of the hottest ones are those involving her hooters. Reyna is not as active as she was before, but hopefully, she will make a huge comeback pretty soon.
Twitter: twitter.com/reynashouse
Angel DeLuca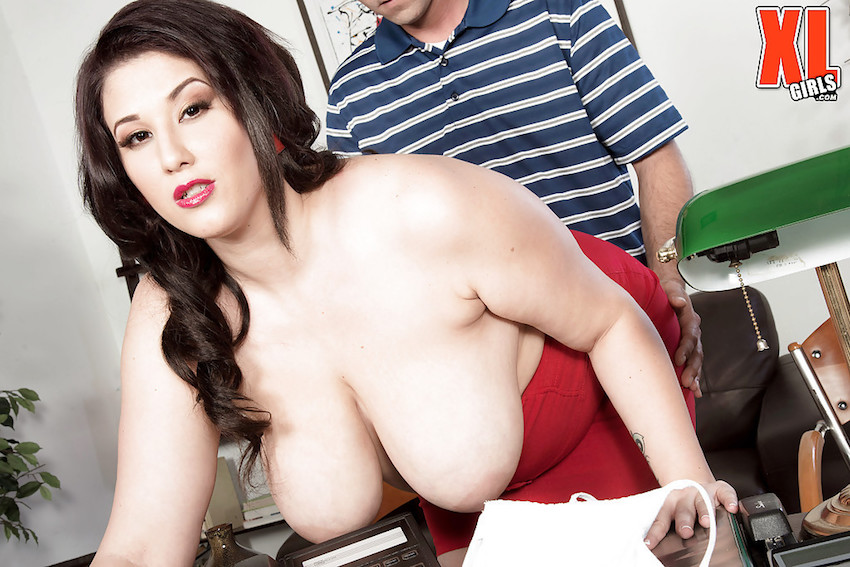 Angel DeLuca is one of the hottest BBW pornstars to burst into the scene in recent years. Hot brunette, DeLuca, is half Asian and half European. That combination gives her a cute innocent-looking, yet exotic, face and massive tits. You don't get to see that mix very often. Standing at 5'6" and weighing 180 pounds, she really has a look that most chubby craving fans love. She really enjoys doing porn and that's quite obvious whenever Angel finds herself in front of the lens and shares her passion with everyone. Angel is also a real life bi-sexual, meaning she enjoys both pussy and cock. When Angel gets her snatch fucked by men, she wants it hard and rough. Angel DeLuca loves the feeling that she's being dominated.
Instagram: instagram.com/angel_deluca/
Twitter: twitter.com/angeldeluca
Bunny De La Cruz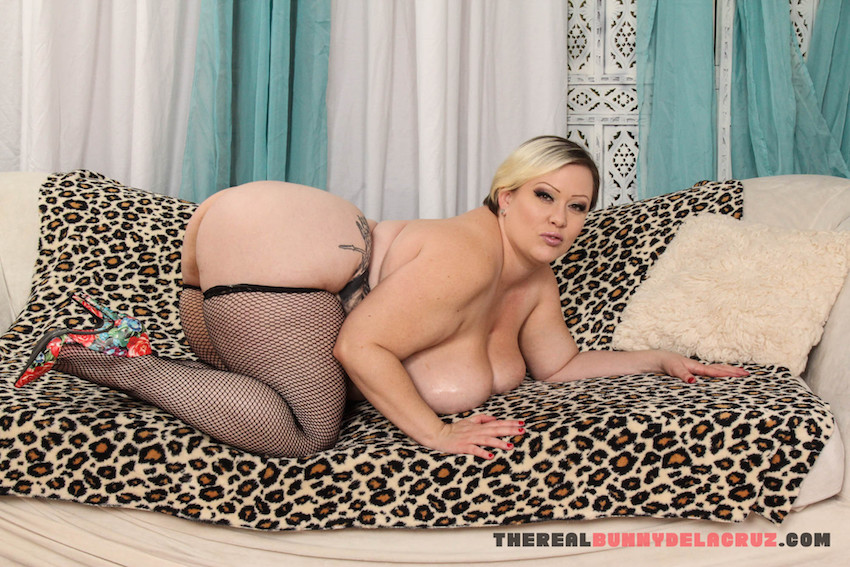 Also known as Vixen 34JJ, Bunny De La Cruz is your classic blonde BBW pornstar. She has the figure and the breasts to please fans who are into big beautiful women. Born in Long Beach, CA, Bunny has green eyes and natural blonde hair. With her 5'2" height, she's ideal for BBW porn because she is not really that heavy at 165 lbs. Bunny has all the right curves, making her a perfect slut in front of the camera. Like most women, Bunny particularly loves black cocks. There's nothing surprising about that because the extra long pricks can penetrate her fat pussy far better.
Instagram: instagram.com/bunnydelacruz69/
Twitter: twitter.com/bunnydelacruz69
Karla Lane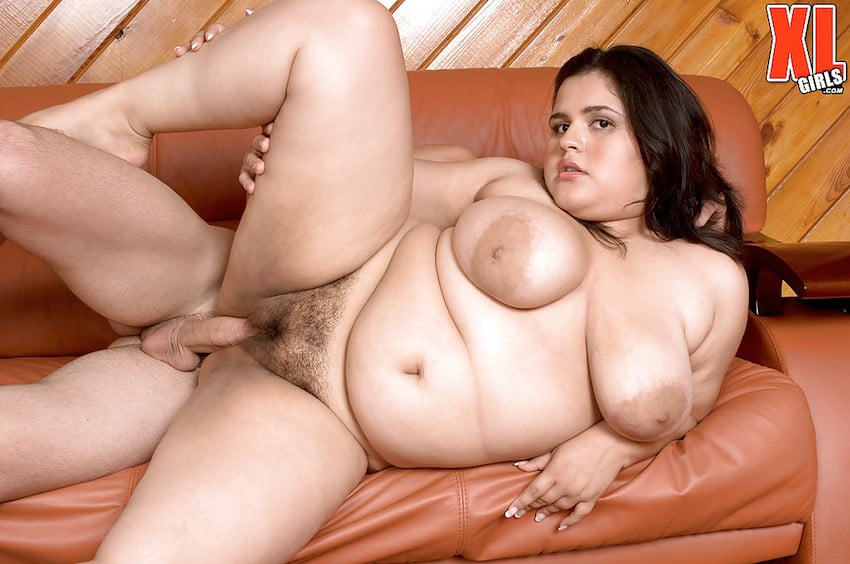 There's little doubt that Karla Lane is one of the most popular BBW pornstars. And she is all about doing what she does best, having sex for money. Karla started in the porn industry back in 2005, when she just turned 18. Karla met a contact in the industry and a few days later she was already in the business, getting the fuck action going strong. She loves the idea that guys are masturbating to the scenes that she's making with her costars. In fact, only thiking about that makes Karla Lane horny as fuck. When she's not shooting scenes, Karla is busy hosting her own radio show and sex parties. It's her connection with the thousands of fans all over the world that keeps her going.
Instagram: instagram.com/karlalanex/
Twitter: twitter.com/karlaxxxlane
Marcy Diamond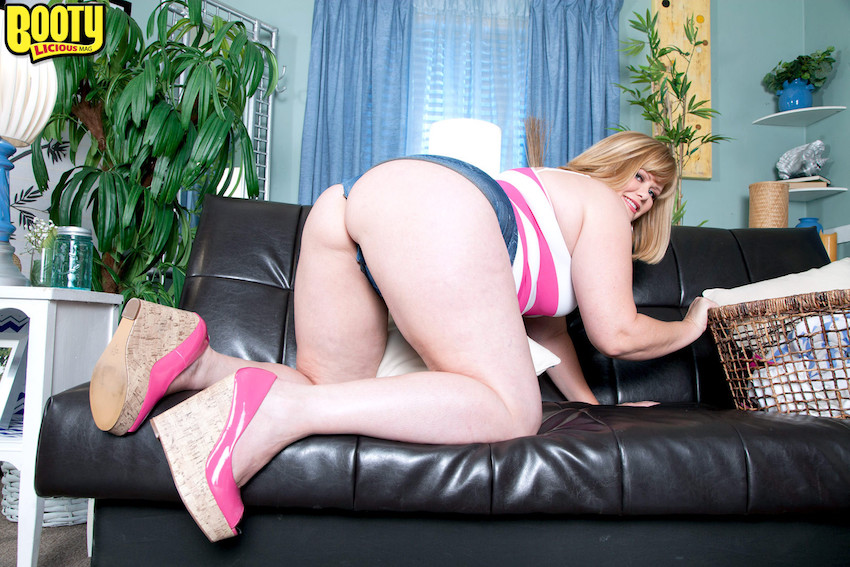 Born in Miami, Marcy is the blue-eyed BBW adult actress that you have been dreaming of. Her most important asset is her round plump ass and she makes full use of it during her scenes. Like, all the time! When Marcy Diamond was younger, she dreamt of becoming a model, however, her dreams were dashed when she was disqualified from a contest because she was not tall enough. Modeling's loss is the gain of the porn industry. Because she got turned down as a model, she switched her career dream to making porn movies and she's doing it with a vengeance. Now, millions of guys all over the world are enjoying watching her get fucked by big dick owning studs.
Instagram: instagram.com/bigbootymarcy_/
Sofia Rose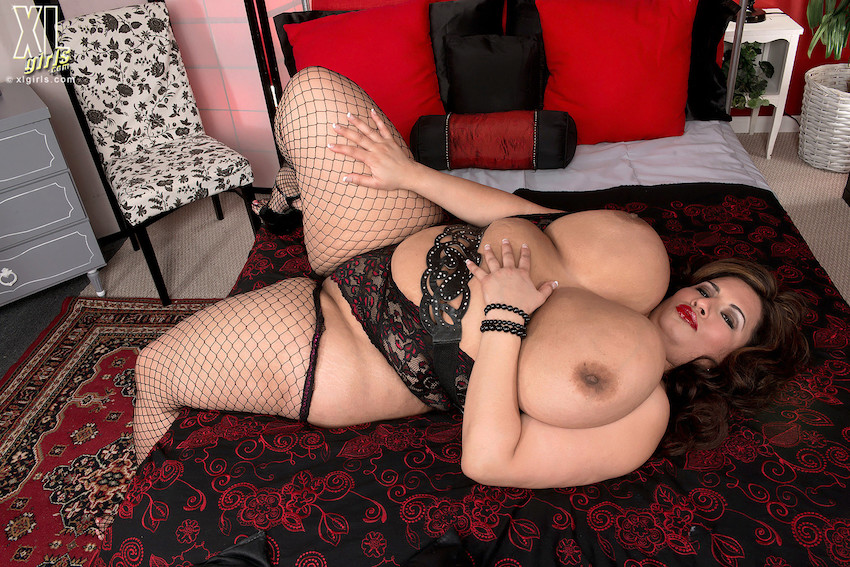 We are now talking about the real bohemia! As a natural Cali-girl, we expect her to be a white blondish girl. But surprise-surprise! She is a mixture of ethnicities and represents some very specific cultures. You just cannot go wrong with that olive skin and the brunette hair!
She has started playing roles in different adult clips. Later on, she was found to be a model talent in the BBW culture. After that, she started filming again! Also, it is good to mention that she is not filming only with American producers but overseas, too.
To say that Sofia Rose is mixed-race would be a big understatement. That's because she has Mexican, Native American, Irish, Portuguese and Italian ancestry. With that kind of heritage, it's not surprising that Sofia is as beautiful as she is. Her pretty face, combined with her naturally massive tits and plump body, has been making guys come all over the world. Sofia started her modeling career at the age of 4, but when her body started to develop, her breasts became too large. Good thing there is no such thing as breasts that are too large when it comes to porn. That said, we now get to enjoy Sofia as one of the top BBW pornstars.
Instagram: instagram.com/ilovesofiarose/
Twitter: twitter.com/bbwsofiarose
To sum it up, I would tell you that although in the previous decade it was considered very attractive to be a big woman, 2020 was a year of changes and now BBW pornstars are a big trend! It comes for a reason- every woman deserves to feel beautiful and sexy just the way she is, and it is not to forget: Men are like dogs. They need somewhere to bite on!